Intune Teams Roles Responsibilities Endpoint Manager | Microsoft Intune Default Roles? In this post, I will discuss Intune Modern Device management roles and responsibilities. I think the first version of Intune is released back in 2011 (or before that), but the large scale adoption of Microsoft Intune started since last two years.  
I thought it's better to spend some time on defining Intune modern device management job roles within an organisation. This post will help to create a baseline for Microsoft Intune R & R for your organisation. In this post, we will see "Intune Teams Roles Responsibilities".  
Modern device management roles are similar to SCCM/ConfigMgr roles but not exactly the same. As a starting point, we can take some of the job roles from SCCM and then expand that list to produce more comprehensive modern device management-related roles and responsibilities. This will also help to build Intune modern device management teams within your organization.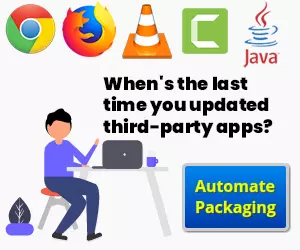 Following are Intune team's Roles are responsibilities of Intune/AAD/Device management in high level. I have segregated these roles and responsibilities depending on each feature of Intune. As per the requirement of your organisation you can segregate these in to different support organisations.
Maybe some of the tasks can be completed by Intune L1/L2 teams within your organizations. However, some tasks require more technical skills, and those kinds of tasks would be handled by Intune/Device Management L3 teams.  
What are Intune Team's Roles and responsibilities?
Overall I will segregate Intune roles in to two(2). I have a Intune RBAC post that will help you to understand the security permissions needed for each roles.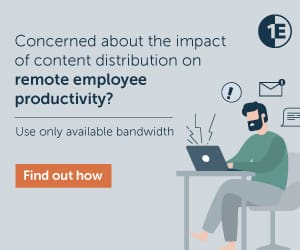 Intune Help Desk – First level support
Intune Admin – Second or Third Level Support
More granular roles and permissions which can help you to define Intune RACI matrix for your organisation.
User Management
Application Creation and Deployment/Assignment
Service Administration
Mobile Application Management
Device/Profile Management
Conditional Access
Company Resource Access
Software Update Management
Intune/AAD – User Management – Intune Teams Roles Responsibilities
On boarding of users (On boarding process will be different for each organizations)
User Licenses (Assigning licenses can be automated in near future)
Create, edit or delete Azure Active Directory (AAD) user/Device groups
Create, edit or delete Azure Active Directory Dynamic user/Device groups
Intune/AAD – Application Creation and Deployment/Assignment
Upload and Configuring LOB applications (Windows, iOS and Android)
Upload and Configuring Store applications (Windows, Apple and Google )
Deploy LOB applications to a computer/mobile devices (iOS, WP and Android)
Deploy Store applications to a mobile devices (Windows 10, iOS, WP and Android)
Deploy LOB/Store applications to group of users (AAD user groups)
Monitor application deployment status
Intune – Service Administration
Subscriptions and licenses
Apple APN cert Management (Once in a year – Use generic mail box to create APN certs)
Reset mobile device authority (In case if you want to change MDM authority)
Provisioning
Domain Management
Role Based Access controls (RBAC) assignments for different Intune roles
Android for Work – configure and setup A4W device management
Device settings configuration to enable Azure AD join (for Windows 10 devices)
MDM auto enrollment configurations (for Windows 10 devices)
Company portal Branding
Terms and Conditions setup
Windows Hello for Business
Enrollment Restriction Rules
Service availability
Alerts and notifications
Reporting – Power BI and OMS
Intune – Mobile Application Management
MAM Policy creation, edition and deletion of Managed Applications
Deployment/Assignment of managed application to AAD groups
LOB Application Wrapping for iOS and Android managed applications
Wrap the LOB apps using iOS SDK
Wrap the LOB apps using Android SDK
Intune – Device/Profile Management
Create, Maintain, Update, Deploy and Delete policies
Configuration policies :-
Device Restriction
Wi-Fi Profile
VPN/Per APP VPN Profile
SCEP Profiles
Custom Policies
Compliance Policies:-
iOS Compliance Policies
Android Compliance Policies
Windows Compliance Policies
Device Life Cycle
Enroll the mobile devices (iOS, WP, Windows 10 and Android)
Retire and Wipe Devices
AAD/Intune – Conditional Access
Create, Maintain, Update, Deploy and Delete CA policies
CA for Windows devices
CA for Android devices
CA for iOS devices
CA for MAC OS devices ?
Intune/NDES/CA – Company Resource Access
Exchange on-premises connector
Office 365 connector
NDES connector
Intune/Analytics – Software Update Management
Software Update Deployment in the traditional way using Intune client
Software Update Scheduling via MDM policies
Update Approval using Windows 10 CSPs