How many of us complain about SCCM Intune documentation? The documentation is not updated and not relevant etc.. Here is the real opportunity to help yourself and update SCCM and Intune documentation. But don't get worried about the quality of the SCCM Intune documentation as there are several steps of validation before your edits/changes get published. Hack a doc is the theme of this post 😉
Checkout the Video "Learn How to Help Fixing SCCM Intune Documentation Issues"
We had a great MVPHackaDoc session with Aaron during the MVP Summit 2018. All the credits to Aaron to teach me how to start updating SCCM/Intune documentation. I don't recommend going around and edit or update all the documentation. But start small before you leap.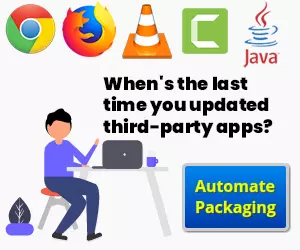 Start Small
What is changed?
Microsoft documentation service (https://docs.microsoft.com) is hosted on GitHub platform, and this helps to get better user experience while reading the documentation. Even SCCM and Intune documents have been migrated to new platform. Following is my list of key features of new docs.microsoft platform.
Readability
Estimated Reading Time
Content and Site Navigation
Shortened Article Length
Responsive Design
Community Contributions
Social Sharing
Friendly URLs
How to Start Updating SCCM Intune Documentation?
I hope you have gone through a lot of Microsoft documentation every day. Find out the article which is wrong, and you wanted to let Microsoft doc team know about this incorrect info.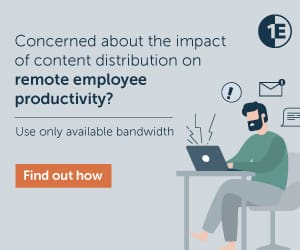 Create a GitHub account if you don't have one. Creation of GitHub account took me one 2 minutes for me.
Select the GitHub Free plan as part of signup process and Tailor your experience should be filled with a short intro about yourself.
Open the article you identified and click on EDIT button as I showed in the Video tutorial. You should open the article from the same browser where you already logged in from GitHub account.
Once you click on EDIT button on that article, it will redirect to the GitHub editor.
GitHub editor is the place where you are going to perform all the updates.
Identify Article and Start Contributing
How to Contribute to SCCM Intune Documentation
Start small as Aaron mentioned in his "MVP Hack a Doc" session. Standard GitHub accounts may not have any access to edit the code of live documents. And you will get the following error when you try to edit or update an article.
You're editing a file in a project you don't have write access to. 
Submitting a change to this file will write it to a new branch in your fork 
AnoopCNair/SCCMdocs, so you can send a pull request.
As I have shown in the "Hack A Doc" video, Some perfect example of raising an issue from Jason He raised an issue and a documentation BUG is filed to fix this issue. Creating a PULL request is another option which I tried. But I think that needs more access to edit the master file. Normal GitHub account may not have access to proceed with a pull request.
Another interesting learning for me was tipping about how to select the best title, title suffix, description, ms.custom, ms.date, and ms.prod for technical articles. As Aaron suggested, we can start doing following things:-
Clarifications
Examples
SDK, PowerShell
Guidance tips
Translations
See something, fix something
I have tried raising an issue with documentation, and that is best and easy part which I learned during the MVPHackaDoc session. I have more details about raising issues in the video tutorial Hack A Doc.
Another useful option is that we can try to track the documentation issues with GitHub account. So we can rest assured that Microsoft is aware of this bug and they will fix it soon. Following is the file structure of GitHub article (for example) SCCMdocs/sccm/core/plan-design/hierarchy/accounts.md .
Start Contributing = Raising an Issue
Resources:-
Basic writing and formatting syntax – here