Let's see what I'm going to cover as a speaker in the Microsoft AVD Community event XXL Edition. This post is to announce Microsoft meets Community: Azure Virtual Desktop XXL Edition. We will also see how to register and book your seats for this AVD event.
Host
The Azure Virtual Desktop (AVD) community event is hosted by Christiaan Brinkhoff, Principal Program Manager and Community Lead at Microsoft, and Dean Cefola, Sr. FastTrack Engineer.
Schedule
▶▶ December 11, 2020 – 11:15 / 17:00 CEST | (GMT+02:00) Brussels, Copenhagen, Madrid, Paris.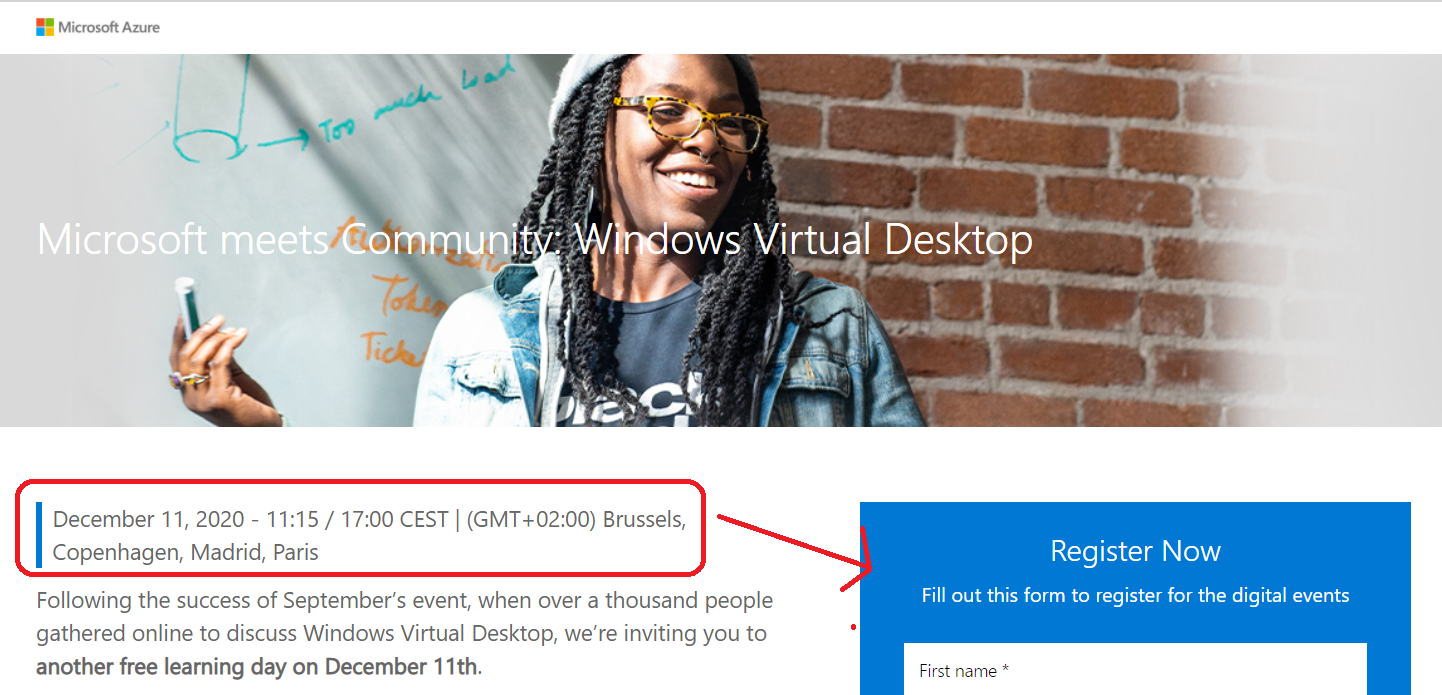 Register
You can book your seats here for an online free AVD event organized by Microsoft for the AVD worldwide community.

Register ➡▶▶ aka.ms/wvdevent2020
Speaker
I'm very excited to speak at a global AVD event. I'll try to cover all about the Azure Virtual Desktop experience with a modern management tools like Intune.
Context of modern management with AVD
Hybrid AAD Join + Group Policy Requirement
Conditional Access Policies + AAD Dynamic Groups
Enrolment Process
Security Policies
Application Deployment
Patching & Updates
Demo, Demo, and Demo
Indian Azure Virtual Desktop User Group #INWVDUG
Today we announced the Indian Windows Virtual Desktop User Group (#INWVDUG). Welcome Azure Virtual Desktop (AVD) enthusiasts around the world.
There are several options to connect with us online. The following are some of the options:

Resources
Author
Anoop is Microsoft MVP! He is a Solution Architect in enterprise client management with more than 20 years of experience (calculation done in 2021) in IT. He is Blogger, Speaker, and Local User Group HTMD Community leader. His main focus is on Device Management technologies like SCCM 2012, Current Branch, and Intune. He writes about ConfigMgr, Windows 11, Windows 10, Azure AD, Microsoft Intune, Windows 365, AVD, etc……………