Let's check out the New Smarter Faster OneDrive and exciting upcoming features. Microsoft has announced the third generation of its OneDrive cloud storage. It comes with an AI-powered Copilot system. It is the center of your file experience in Microsoft 365.
The newest version of OneDrive brings a lot of exciting improvements. The upcoming OneDrive Features include open in-app, OneDrive in Teams, OneDrive in Outlook, Files on-demand for Web, Offline mode, Add new and Media View.
OneDrive is smarter now, it can better understand and assist with your files. It is now faster because it ensures quick access and smooth operations. Onedrive is considered a primary file manager, simplifying how you organize and interact with your documents, photos, and more.
We have a helpful article that explains how to use OneDrive with Windows 11 Control Policies. It covers 77 settings in Intune Policies and 5 in Group Policies. We also have another article that guides you on silently moving known folders to OneDrive using the Intune Settings Catalog. These articles make setting up and managing OneDrive on your system easy.

What is OneDrive, and What are the Advantages of OneDrive in Windows 11?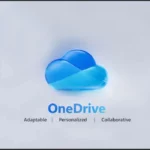 OneDrive is the Microsoft cloud service. It helps you keep your important files and documents safe. You can also share them with others and access them from any device, like your computer, phone, or tablet.
OneDrive lets you store your files in one place. It easily shares them with others and gets to them from any device connected to the Internet. The following are the Advantages of OneDrive in Windows 11.
1. It helps to store your work or school documents and files
2. Easily sync OneDrive to your Computer
3. It helps to store all files in one place
4. Easily share and collaborate with others
What are the key Features of the Next Generation of OneDrive?
How Many Files Does OneDrive Host, and How Much is Added Daily?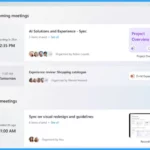 OneDrive hosts trillions of files, and nearly 2 billion more are added daily, showcasing its immense capacity and popularity.
New Smarter Faster OneDrive and Upcoming Features
Microsoft is introducing the next generation of OneDrive, making all your files easily accessible. OneDrive enables seamless sharing, collaboration, and robust file security. It is used by people and organizations big and small around the world.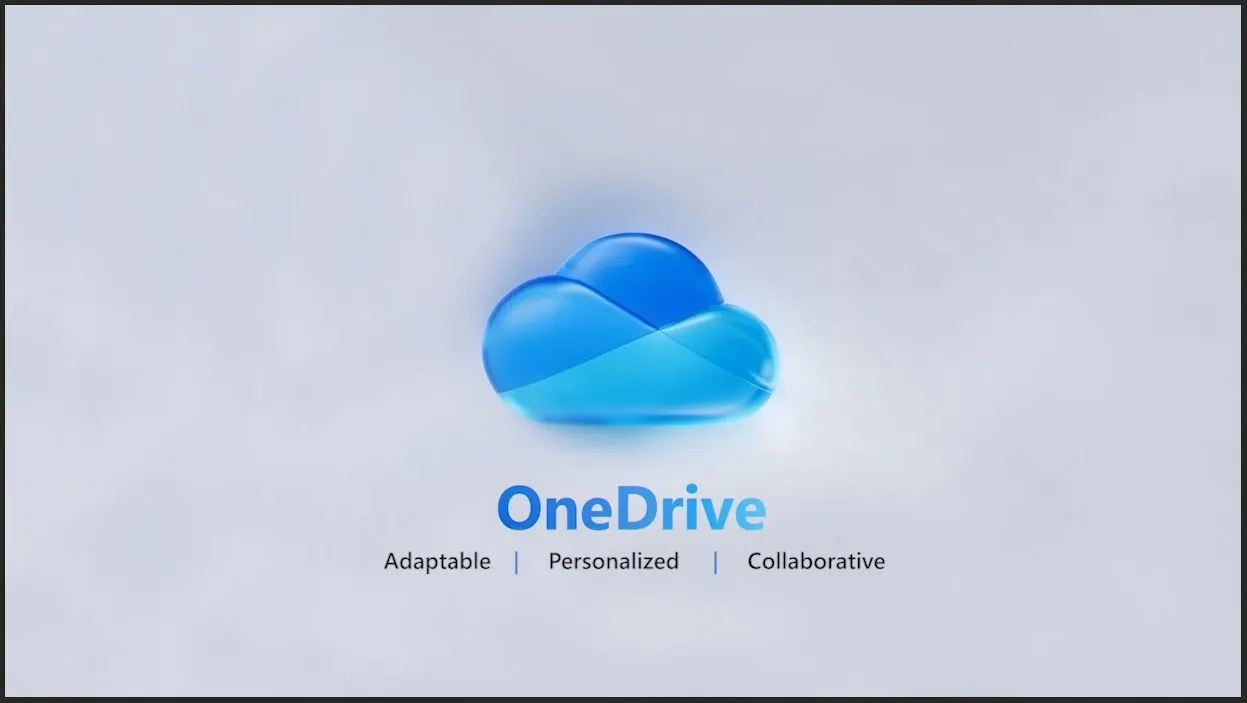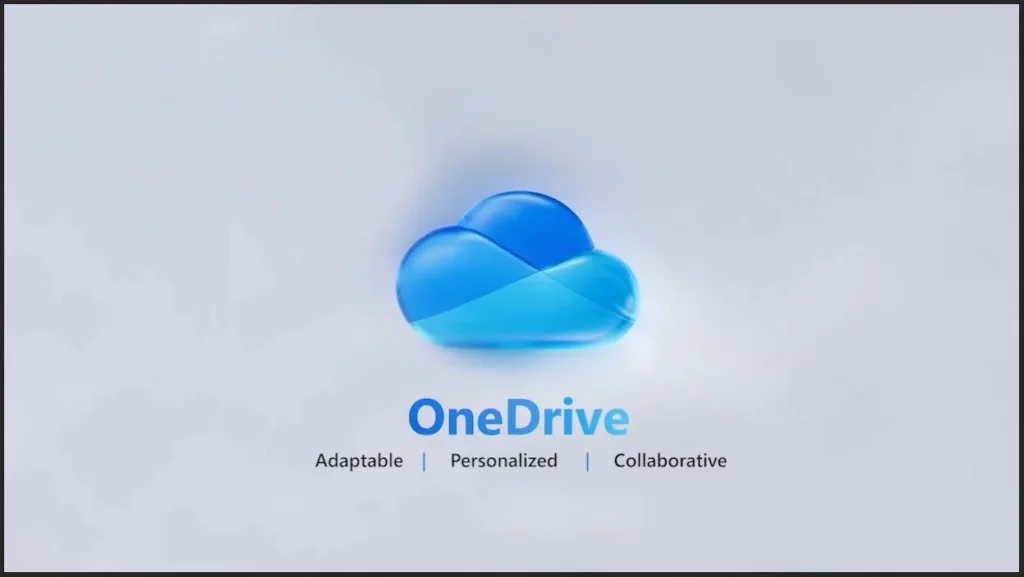 New OneDrive Home Page – Effortless File Retrieval with the New OneDrive
The OneDrive Home experience reduces the time to find your files and gives you more time to focus on your tasks. The latest version of OneDrive simplifies accessing your personally created files and those shared with you. Many user-friendly features are now available in OneDrive for work and school.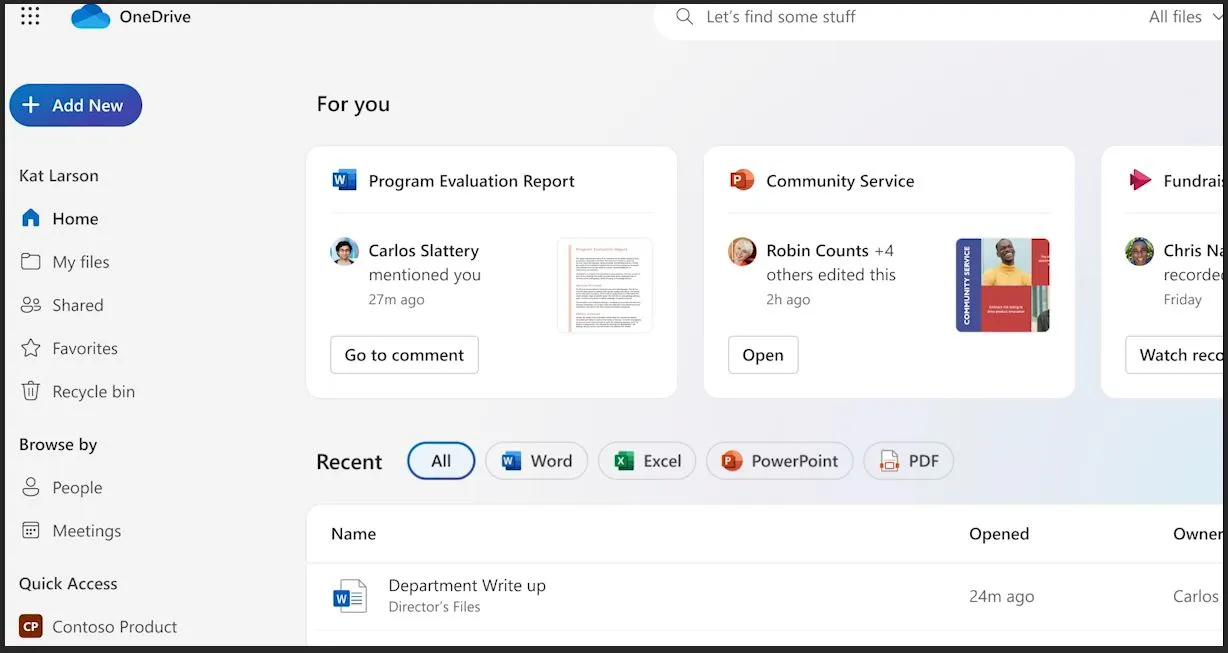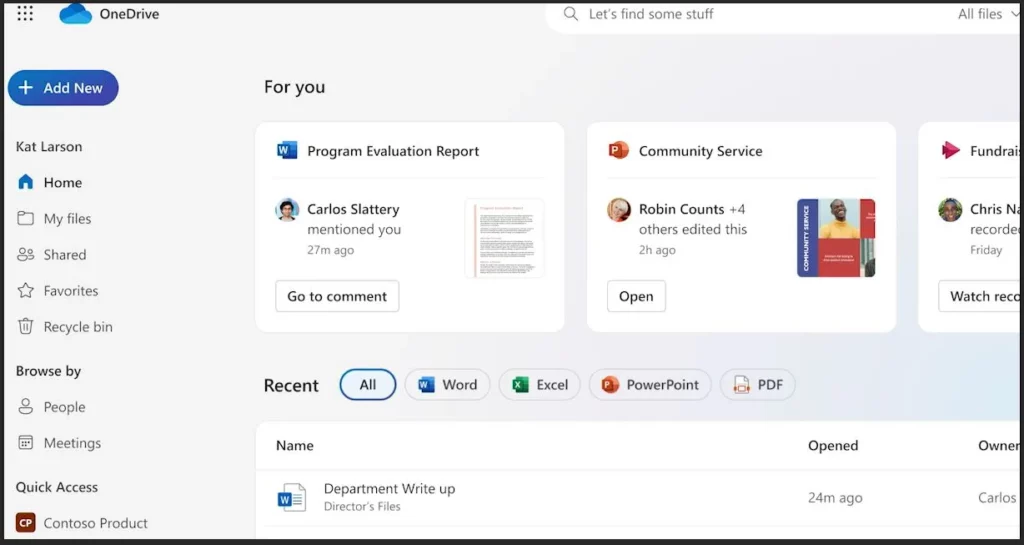 For You Section in OneDrive
At the top of the OneDrive homepage, you will find a special section called For you. It shows you the right files when needed, ensuring you have everything at your fingertips.
Meetings view
The Meeting View helps you to bring all the materials from past and future meetings conveniently gathered in one place. This makes it easy to locate files and access meeting recordings whenever needed.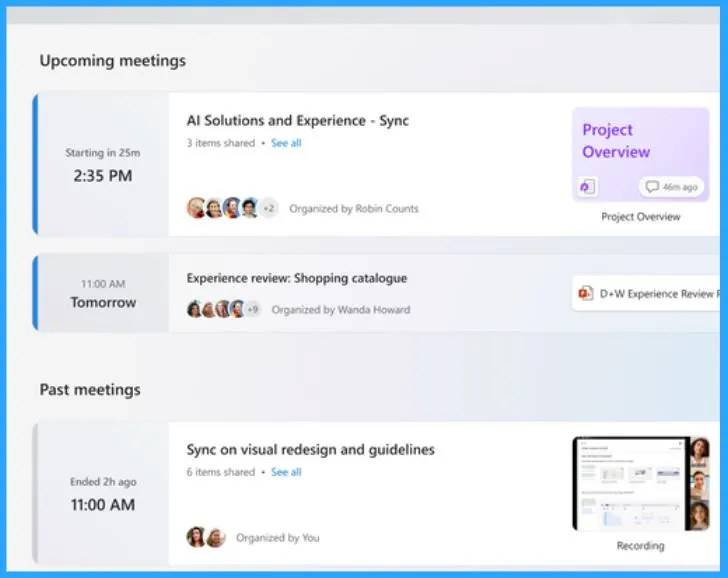 People View
The People view arranges your files based on the people you collaborate with, making it easy to find what you need. If you can't recall a file's name, remember who sent it.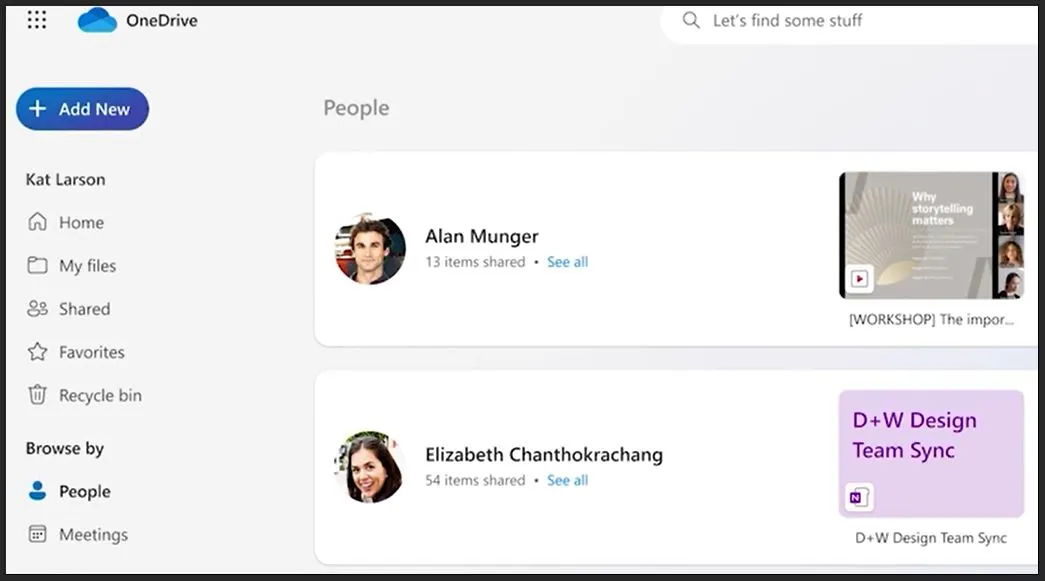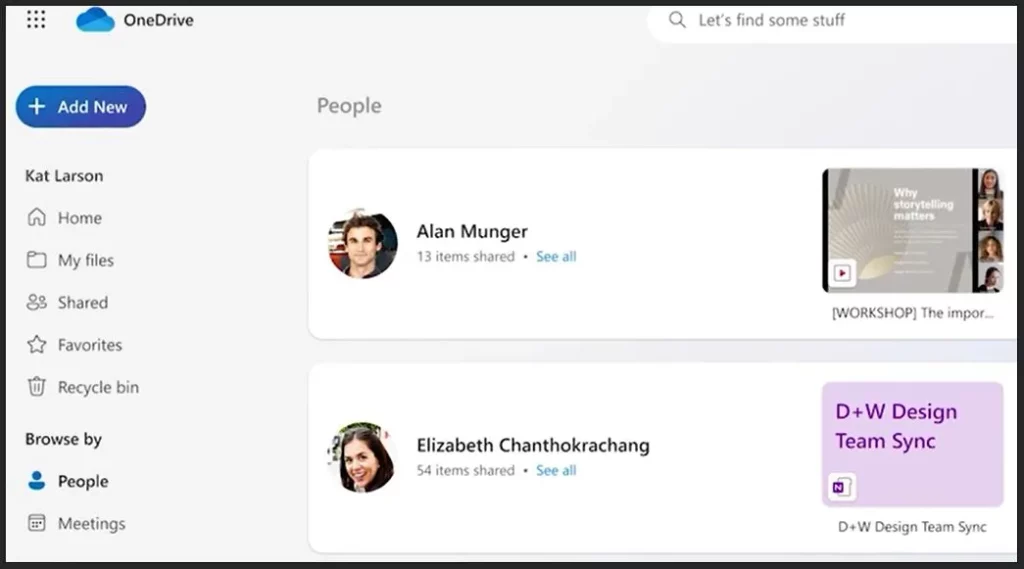 Colourful Folders
You can easily personalize and customize your OneDrive files. You will be able to choose different colours for your folders. These coloured folders are set to arrive later this year. This will provide quick visual signals to help you find your files easily.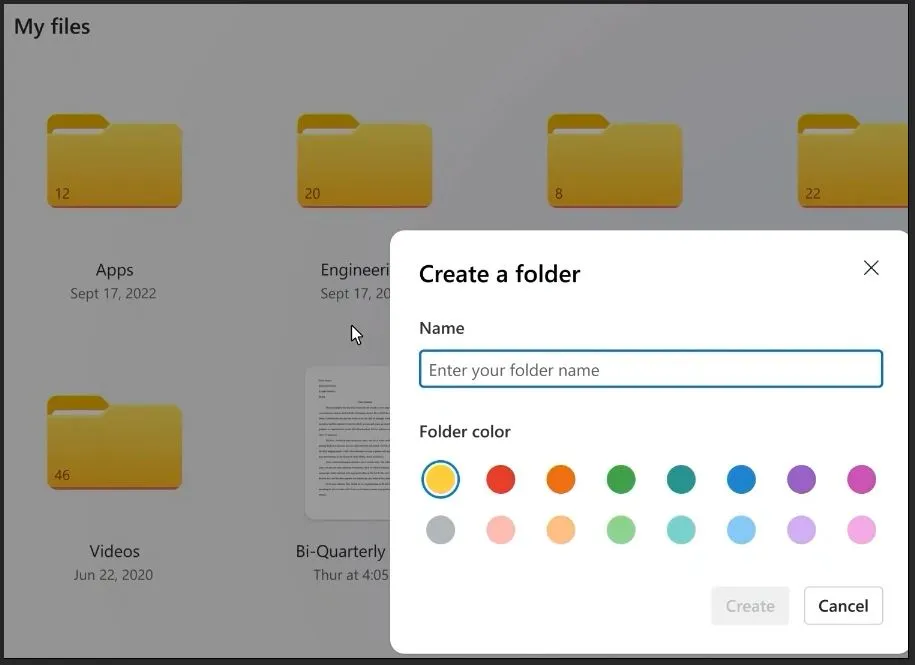 Favorites Feature
With the new Favorites feature, Keeping track of important files is now easier. You can mark any file as a favourite and easily access it from your Favorites list, available across OneDrive, Teams, File Explorer, Microsoft 365 apps, and beyond.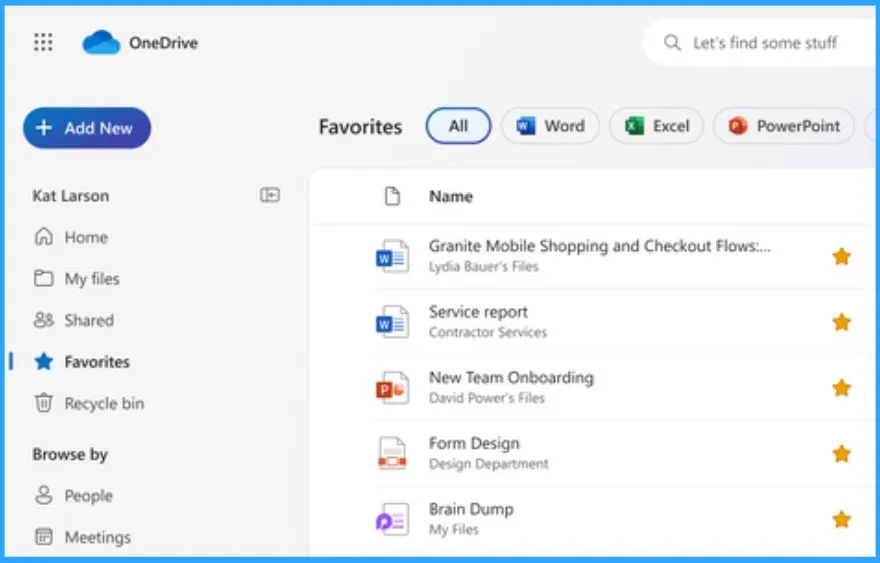 Shortcuts
With the Shortcuts feature, You can easily access files shared with you or locate them in shared team spaces by creating a direct link in your OneDrive. This feature makes gathering files for projects a breeze, regardless of where they are originally stored.
Simplified Sharing
Sharing files and copying links has never been more user-friendly. The process now involves fewer clicks, ensuring a seamless and efficient user experience. This improvement simplifies the way you share and access files, making collaboration smoother than ever before.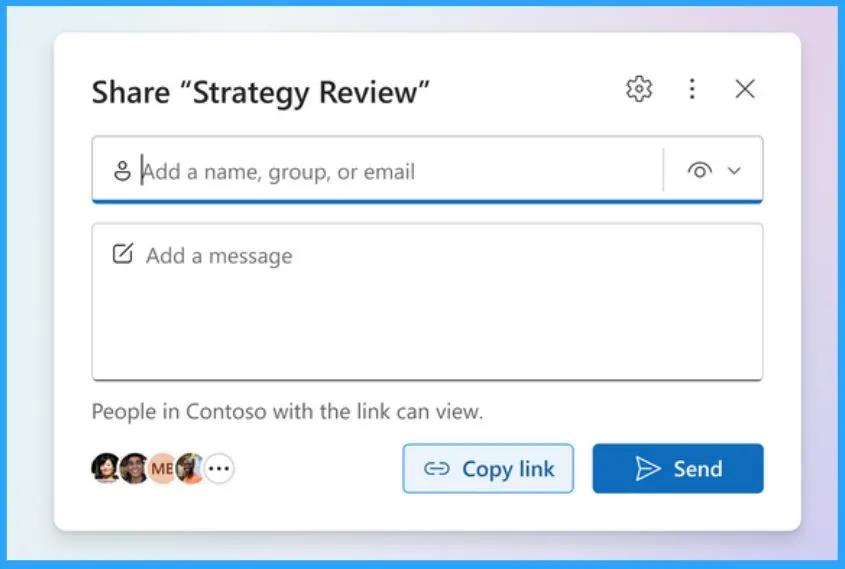 Upcoming OneDrive Features
Let's discuss the upcoming OneDrive Features, including "open in app", "OneDrive in Teams", "OneDrive in Outlook", "Files on-Demand for Web", "Offline mode", "Add new", and "Media View". The upcoming OneDrive features are explained below.
Upcoming Features in OneDrive
Open in app
OneDrive in Team
OneDrive in Outlook
Files On-Demand for Web
Offline mode
Add new
Media View
New Smarter Faster OneDrive and Upcoming Features – Table 1
Open in App
"The Open in app" is the new upcoming feature that helps you open any file in its corresponding desktop app, whether a Word document, PowerPoint presentation, Excel spreadsheet, or any other type of file. This means you can edit your files using the familiar desktop app interfaces, and those changes will automatically sync with OneDrive.
So, if you need to edit a PDF or CAD file quickly, you can do it right from OneDrive, ensuring a smooth and integrated experience.
This feature is expected to be available worldwide by December.

Introducing OneDrive in Teams
Starting this December, Microsoft is introducing the new OneDrive Teams app within the Files section of Teams. This means you will have seamless access to all your files stored in SharePoint and OneDrive right from Teams.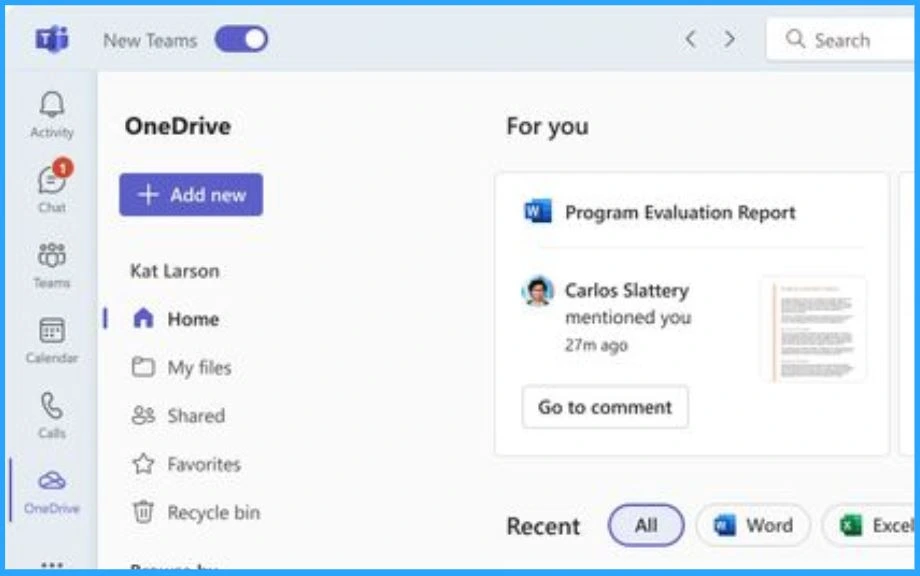 Introducing OneDrive in Outlook
Shortly, Microsoft will introduce the OneDrive app directly into the new Outlook for Windows navigation panel and Outlook on the web. The integration of OneDrive into Outlook is anticipated to roll out by December. The new feature offers a more streamlined and efficient experience for users.


Files On-Demand for Web
When you want files and folders accessible offline on your device, choose them to be permanently available directly from OneDrive on the web. No need to switch to Windows File Explorer.
Offline Mode in OneDrive
With the offline mode feature, you can easily open and edit your files in your browser, even without an internet connection. All your changes will sync automatically to OneDrive once you are back online. This feature is set to launch worldwide in early 2024.
Add New Feature in OneDrive
In the Summer of 2024, OneDrive will introduce a convenient feature called "Add new." This feature allows users to create new files directly within OneDrive without leaving the platform.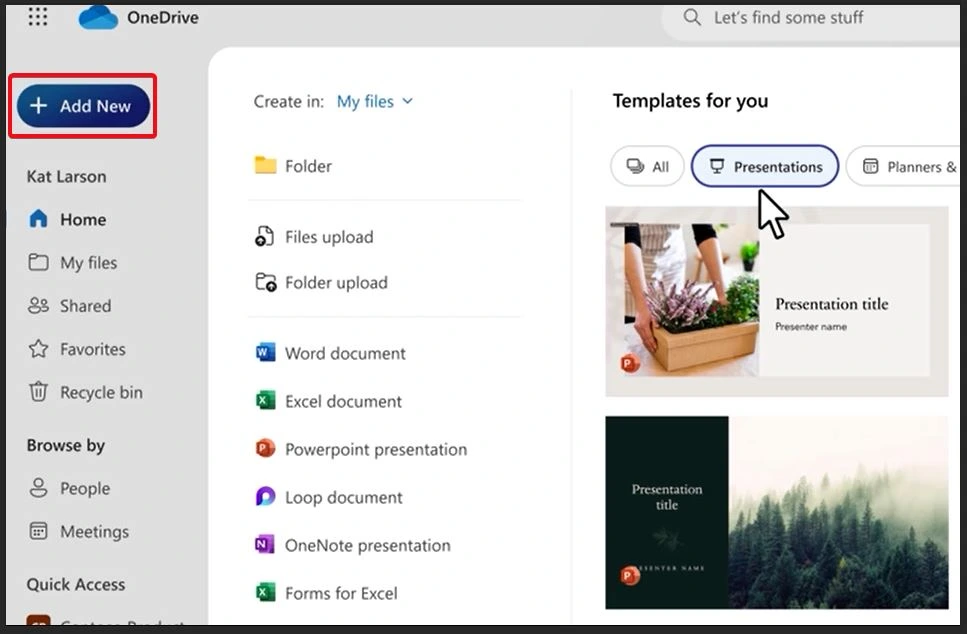 Media View Feature
In the Summer of 2024, OneDrive will introduce a new feature called "Media view. Media view is an important feature that helps you to organize all your images, videos, and media in one place.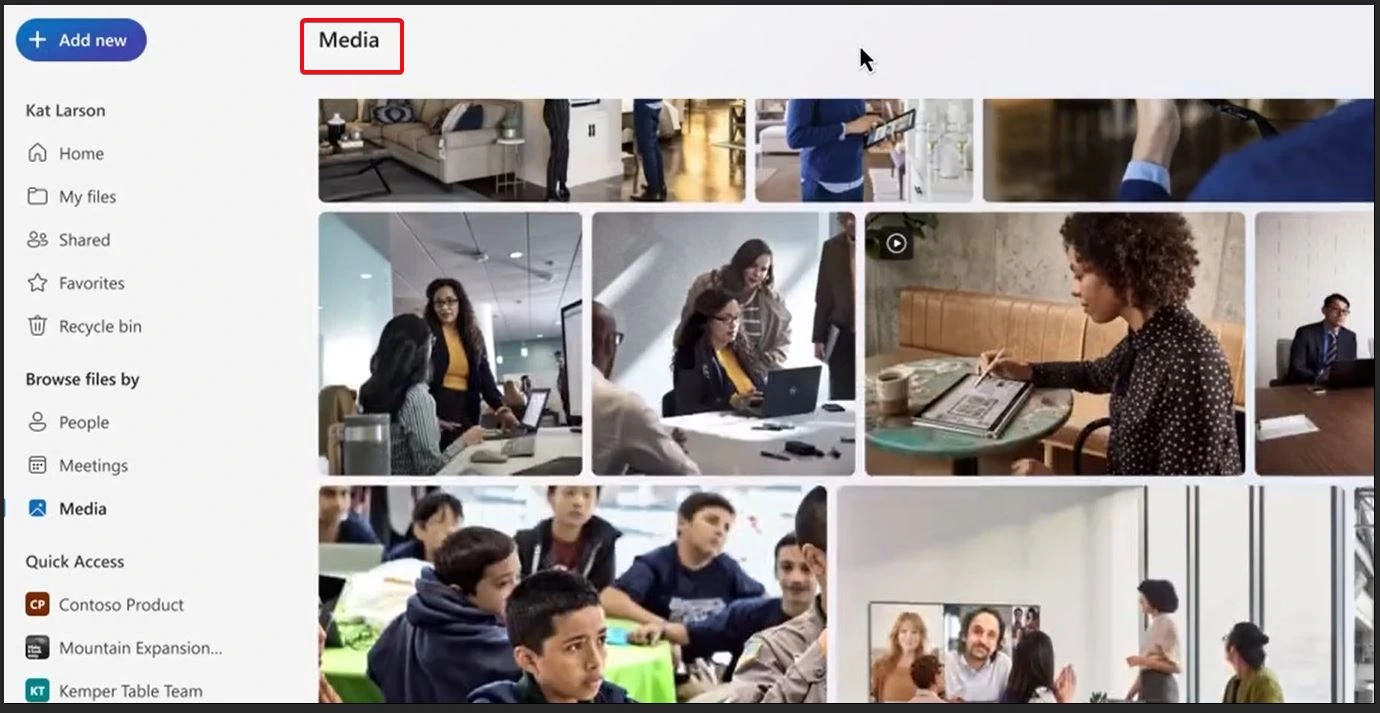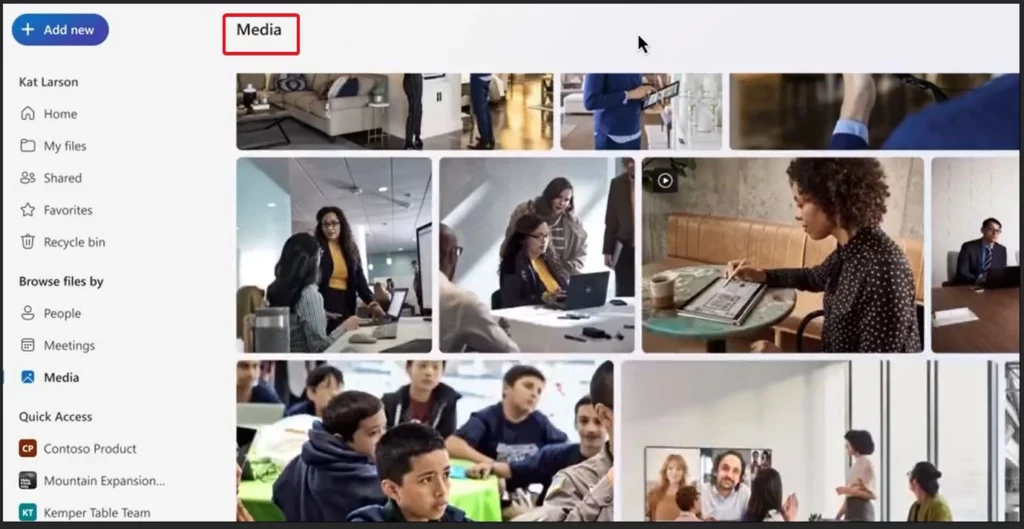 Copilot in OneDrive
Microsoft is planning to introduce Copilot in OneDrive. With Copilot, you can ask open-ended questions about a specific file or request a summary of its content. Copilot in OneDrive will become available by December and be accessible to customers with a Microsoft 365 Copilot license.


Author
About the Author – Vidya is a computer enthusiast. She is here to share quick tips and tricks with Windows 11 or Windows 10 users. She loves writing on Windows 11 and related technologies. She is also keen to find solutions and write about day-to-day tech problems.