SCCM Troubleshooting Tips on Reporting Server SSRS Issues ConfigMgr Endpoint Manager. SCCM 2012 SSRS reports are not working? How to start the troubleshooting? The first thing I would check in terms of SSRS functionality is "Reporting Services Configuration".
Launch the Reporting Services Configuration from Click Start, point to Programs, point to Microsoft SQL Server 2008/ 2012, point to Configuration Tools. Once it's launched check the status of the "reporting server service" status.
SCCM Troubleshooting Tips on Reporting Server SSRS Issues
To SCCM SSRS reports to work properly, the Reporting Server Status must be "Started". How to Locate and Start Reporting Services Tools (SSRS)? Refer to the following MSDN article (here) for the details. I've seen some other problems with SSRS and explained here.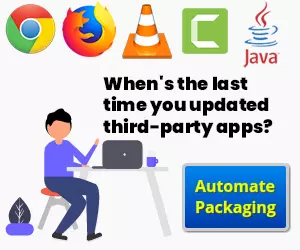 SCCM CB Update :- Can you please checkout the steps by step instructions in the following post and video https://www.anoopcnair.com/setup-configure-sccm-cb-reporting-services-point/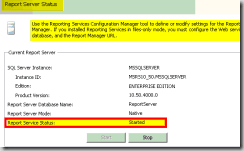 Today, I've seen a blog post in TechNet blog which is very helpful in terms of overall troubleshooting of SSRS related issues. The blog posts talks about STATMSG: ID=7403 – Failures reported during periodic health check by the SRS Server, HTTP Error 404.0 – Not Found and The resource you are looking for has been removed, had its name changed, or is temporarily unavailable issues.
Reporting Server SSRS Issues ConfigMgr Endpoint Manager
Following are the basic troubleshooting steps we need to follow as per the blog post.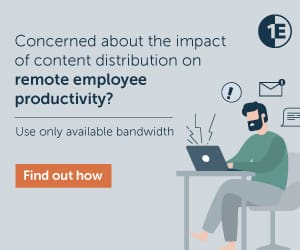 1.Check SQL server reporting services.
2.Check the Configuration of DB.
3.Check the server. If none of the reports are deployed to the report server, browsing to a working report server URL should simply show the reporting services version (e.g. if it's SSRS 2008 R2 RTM, the version displayed would be 10.50.1600.1)
4.If you get any errors while browsing the report server URL, it's highly likely that the report manager URL would also fail. If this is the case, the first thing to do is to verify the SSRS settings from SSRS configuration manager, This would include verifying things such as the service account, ports used, connectivity to the SSRS database from SSRS configuration manager, URL reservation, etc.
5. Log files located at your SQL installation directory will also help to troubleshoot these kind of issues.Location : /Reporting Services/LogFiles
Read the post from here : No reports show up in the console after installing a System Center 2012 Configuration Manager Reporting server