The Missing Puzzle Piece in SCCM 3rd Party Patch management webinar is coming soon. This webinar will give you an opportunity to interact live with me and ask questions about SCCM third-party patching (with LIVE DEMO).
Register ▶▶ https://www.manageengine.com/sccm-third-party-patch-management/
Date & Time ▶▶ 23rd Oct -2019 10:00 AM PST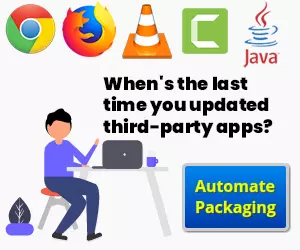 Introduction
There are different ways to patch third-party applications via SCCM. We will discuss more those methods in the webinar. Don't forget to book your seats in the live Webinar from here.
SCCM 3rd Party Patching
I have three posts that talk about SCCM 3rd party patching process. SCCM supports third-party patching through SCUP integration for many years. New third-party patching without SCUP is introduced in the 1806 version.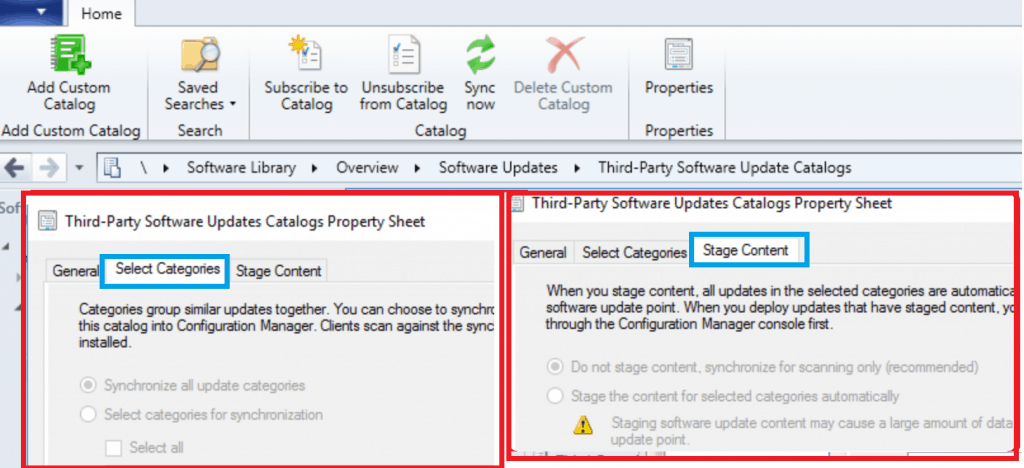 Register – Webinar Content
You can register for the free webinar to book your seats. This webinar helps to understand the end-to-end process of patch management.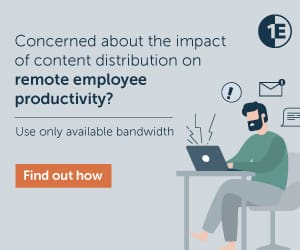 Register ▶▶ https://www.manageengine.com/sccm-third-party-patch-management/
How many vendors releases patches as per industry standards?
How many of them release patches as new version of the application?
How popular third-party products address vulnerabilities in their applications
The security risks of avoiding third-party patches
Scope of third-party patching in SCCM
Managing applications through SCCM
How Patch Connect Plus can help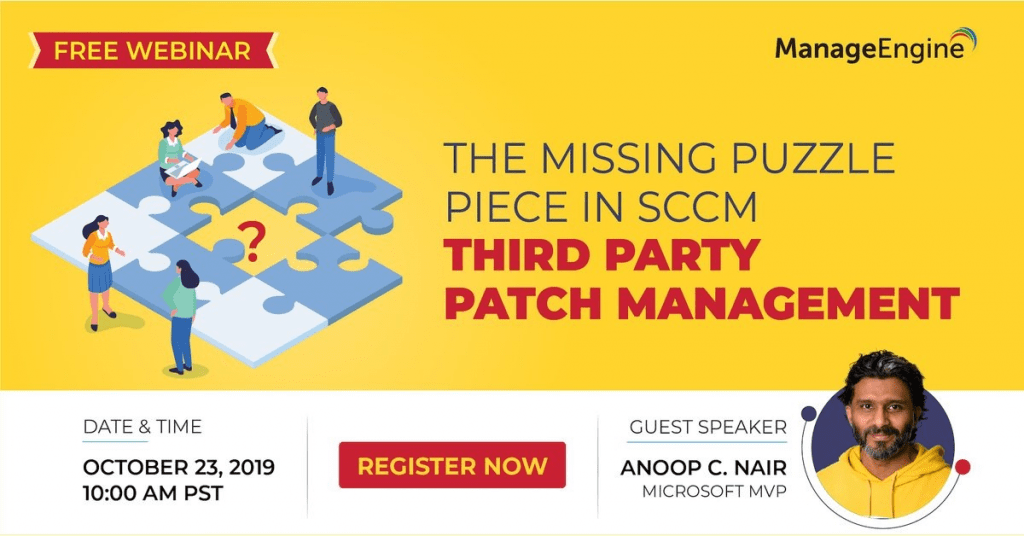 Resources