SCCM Dynamic Collection Query Update Known Issue | Configuration Manager | ConfigMgr? SCCM/ConfigMgr dynamic collection query can be really evil in some scenarios. It's very easy to make mistakes while editing already existing dynamic queries.
Related Post – SCCM Dynamic Collection – Part 2 | WQL Query | ConfigMgr | Create HTMD Blog (anoopcnair.com)
It's better with device-based dynamic collections (as it gives a warning pop up as you can see in the above video!) in the SCCM CB environment but it's not a very good user-based dynamic user collection.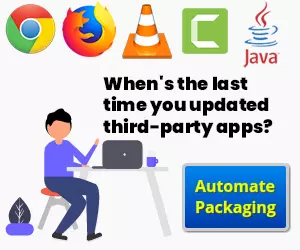 I have created a quick video to demonstrate this issue here. I have Kannan C S to share his experience on this topic. He is Sr. Infra Architect with several years of SCCM and System Center experience. I will let Kannan C S explain his experience in detail.
Introduction
I'm Kannan C S and working as Sr. Infra Architect in leading IT Company having 15 years IT experience. I have been with Configuration Manager [Designing, Implementation, Migration, and Support], System Center Orchestrator [Designing and Implementation], Windows Server support. You can refer to my blog here.
I have seen the dynamic collection query update issues in different organizations. Mainly with L1 and L2 teams where we don't have real SCCM expertise.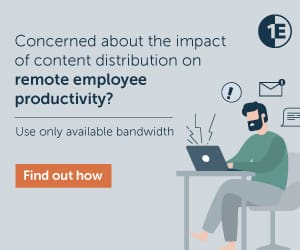 I have already created user voice item, please vote this up User Voice – Collection Query
Known Issue?
I am looking the issue/design from SMS 2003 to SCCM 2012 (even SCCM CB) version. I am not sure if any purpose must be behind of this design of collection default query select * from sms_r_system/select * from sms_R_User. In case a user creates the query based device or user collection if there is any modification in the query. He/she should remove the entire query and apply OK.
If a user applies ok, it's automatically select * from sms_r_system/select * from sms_R_User query will enable, it will be targeted to all system which is "All system"/"All Users" as limiting collection.  It has serious issue in most the companies; deployment is performing by L1 or L2 engineers.
It is nowhere documented in the MS TechNet or Blog. I would strongly recommend having some mechanism to avoid this kind of change in upcoming released.
I have provided the impact in below screenshots, When modifying the collection query, Click edit :-
Click Edit Query Statement
Click Show Query Language
Select the entire query in Query Statement dialog box. Click Delete
Click OK
By Default it will return with Select * from SMS_R_System/select * from sms_R_User query. By then, the deployment targeted to specific collection will be mapped to All devices which include workstation and server.
Resources
SCCM Dynamic Collection – Part 2 | WQL Query | ConfigMgr | Create HTMD Blog (anoopcnair.com)