Let's find out more details about SCCM Microsoft 365 Office Client Management Reports. I this series of posts, I will share the RDL files to get custom reporting of Microsoft 365 apps (a.k.a Office 365 Pro plus) reports.
Introduction
Many organizations have already moved to Office 365, some will be in the middle process of getting it upgraded and some might be yet to start. This post will help you with two different reports to get the raw data having relevant information about 'Microsoft Office' in your environment.
Prerequisites
With having SCCM Current Branch 1606 or above Microsoft has configured 'Office365 ProPlusConfigurations' hardware inventory as inbuilt in SCCM due to which we don't need to edit the MOF File to get the relevant information.If you have not yet enabled this Inventory class follow the below process to enable it.
In the Configuration Manager console, navigate to Administration > Client Settings > Default Client Settings. (follow the same if you have any custom client setting defined).
On the Home tab, in the Properties group, click Properties.
In the Default Client Settings dialog box, click the Hardware Inventory.
In the Device Settings list, click Set Classes.
In the Hardware Inventory Classes dialog box, select Office 365 ProPlus Configurations.
Click OK to save your changes and close the Hardware Inventory Classes dialog box.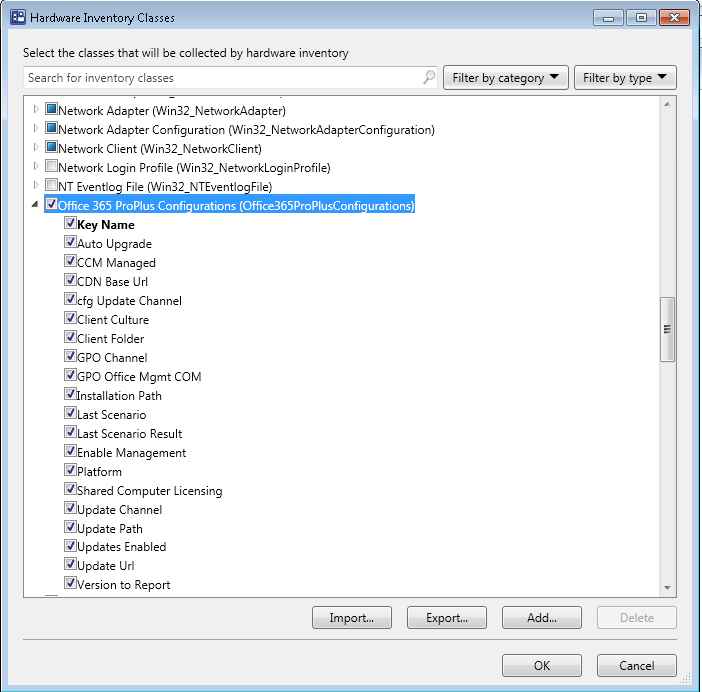 Microsoft 365 Office Client Management Reports
Microsoft Office Inventory
The RDL file provided for the first report tells about different versions of Office in your environment, the report has been created with a custom column, it can be modified accordingly and more columns can be added.

This Report Fetches Information from the Display name of installed software.
Note – The custom column provides information about Office 365, Office 2013, Office 2010, and Other versions.


Download the rdl file 'Microsoft Office Version' from – Microsoft-Office-Client-Management
O365 Device Management Inventory
Post enabling the Hardware Inventory for 'Office365ProplusConfiguration', we can get information about Clients that are already upgraded to Office 365.

The information includes different languages, versions, channels, settings regarding auto-updates in your environment, etc.

Download the rdl file 'O365 Device Management Invenory' – Microsoft-Office-Client-Management
Uploading RDL File
On how to start using Report builder and creating step-by-step custom reports follow the article SCCM Create Custom Report Using Report Builder.
Type the URL of your report server in your web browser, by default the URL is

https://<servername>/reports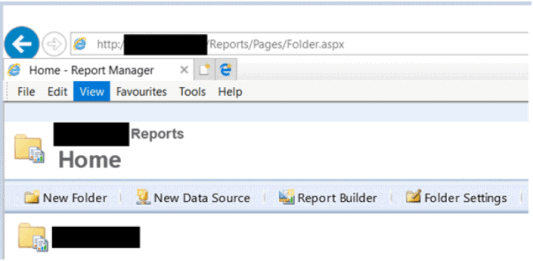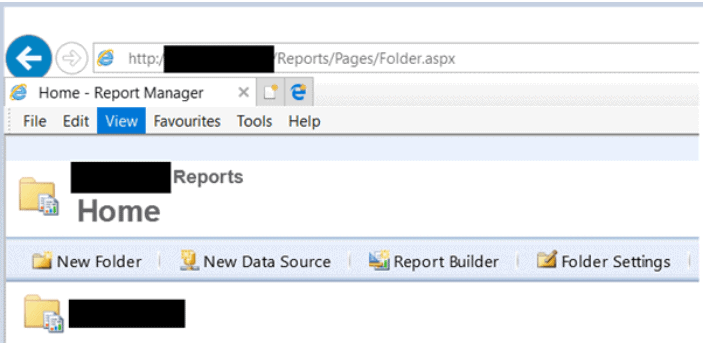 Click on Upload file, Browse to the RDL file downloaded and then Click Ok.

Click on the Browse button!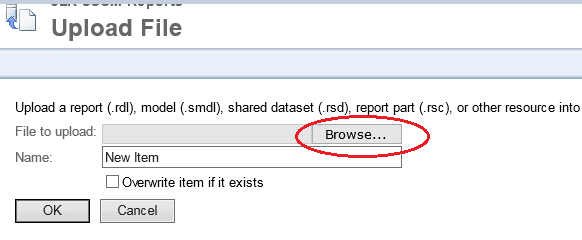 After clicking on OK you will see your report as above, you will see a drop-down if you move the mouse on the right side of your report, click on that, and then select Manage.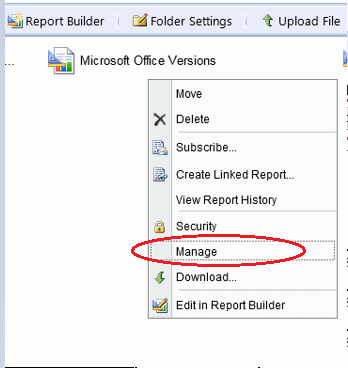 After clicking on Manage, Go to Data Sources>>Browse and select the Data source of your environment, and then click on Apply.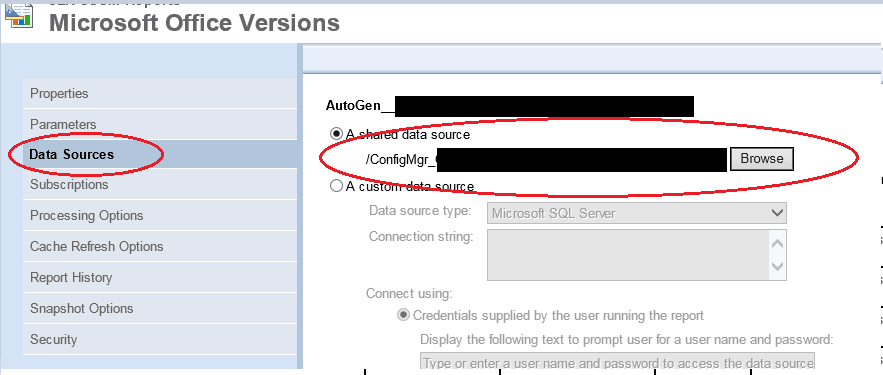 Conclusion
In this post, we have got two Raw Reports which will provide information on Different Office Versions and Information on the O365 Inventory, Follow my next post to know how we can merge these reports into a dashboard.
References