In this post, you will learn about SCCM OSD SMSTS Log File Reading Tips with the built-in log reader tool CMTrace. The SMSTS.log is one of the important log files which will help you to troubleshoot installation issues related to Operating System Deployment (OSD) and fix those.
SMSTS.log contains a lot of redundant information, learning to read SMSTS.log effectively is very important. CMTrace is one of the Configuration Manager tools. It allows you to view and monitor log files. The tool helps to analyze log files by highlighting, filtering, and error lookup.
CMTrace.EXE
Starting in version 1806, the CMTrace log viewing tool is automatically installed along with the Configuration Manager client. It's added to the client installation directory, which by default is %WinDir%\CCM\CMTrace.exe.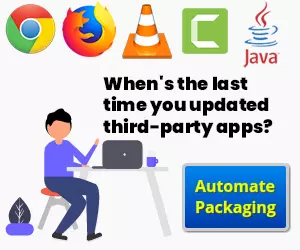 Run CMTrace.exe. The first time you run the tool, you see a prompt for file association. Navigate to the location of the smsts.log file and open using CMTrace.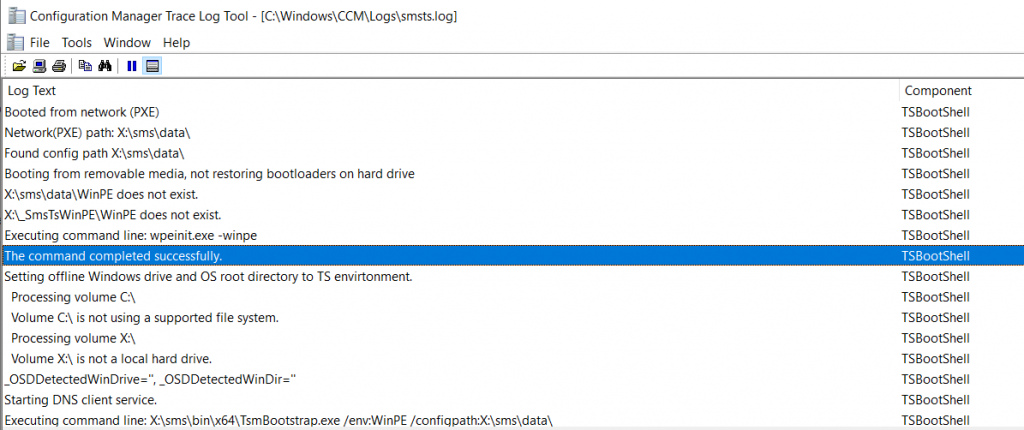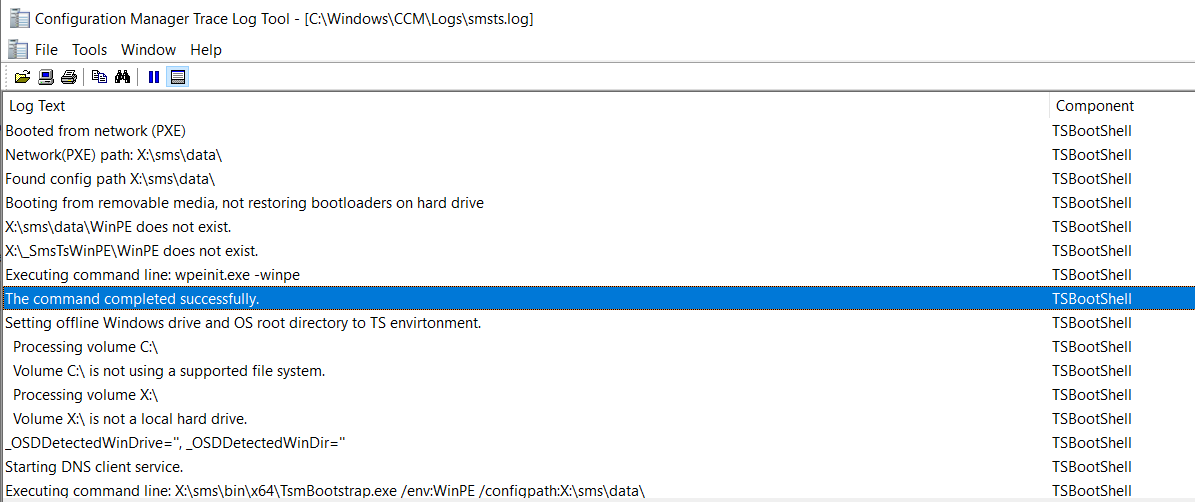 CMTrace Tools menu
The following actions are available in the Tools menu, click on Filter from appear menu.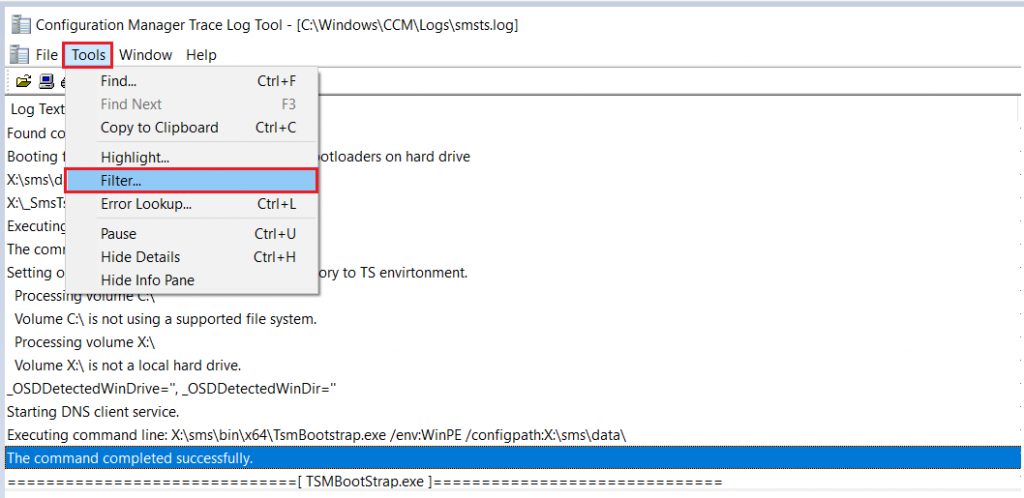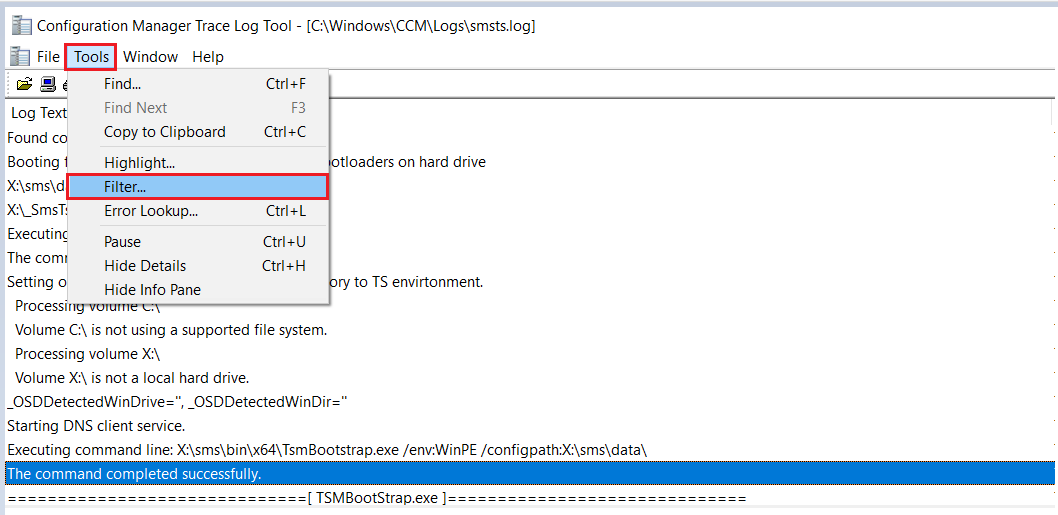 Under Filter Settings, Select "Filter when the Entry Text" and on entry text select contains from Drop-down list.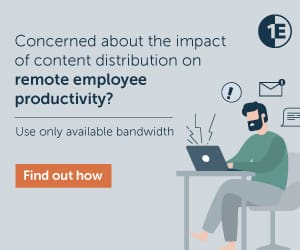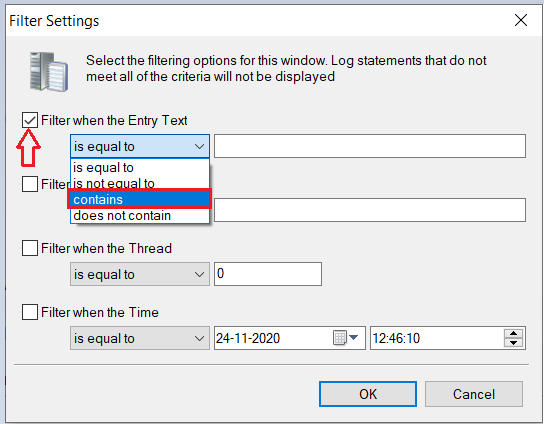 If you want to review when specific or all steps added in Task Sequence has executed successfully. You can filter smsts.log on entry text containing "the action" or "the group" and Click OK.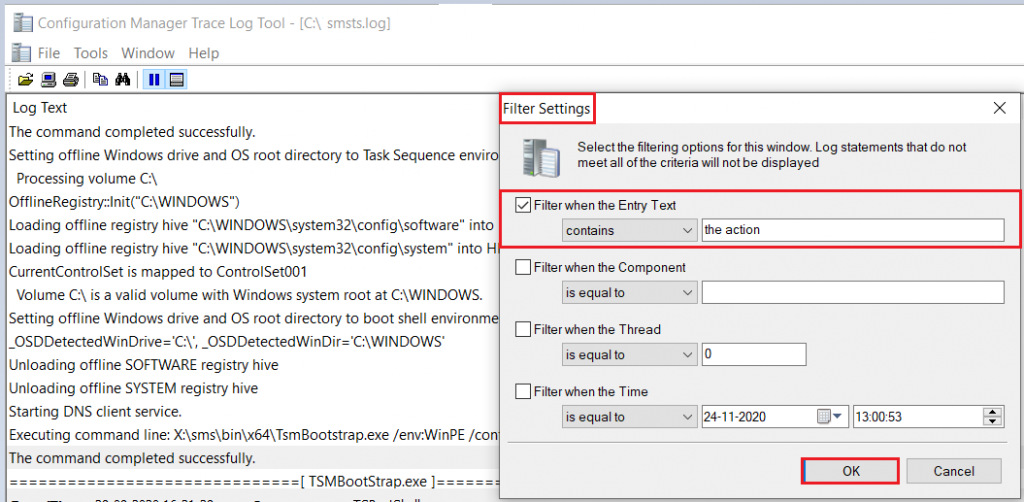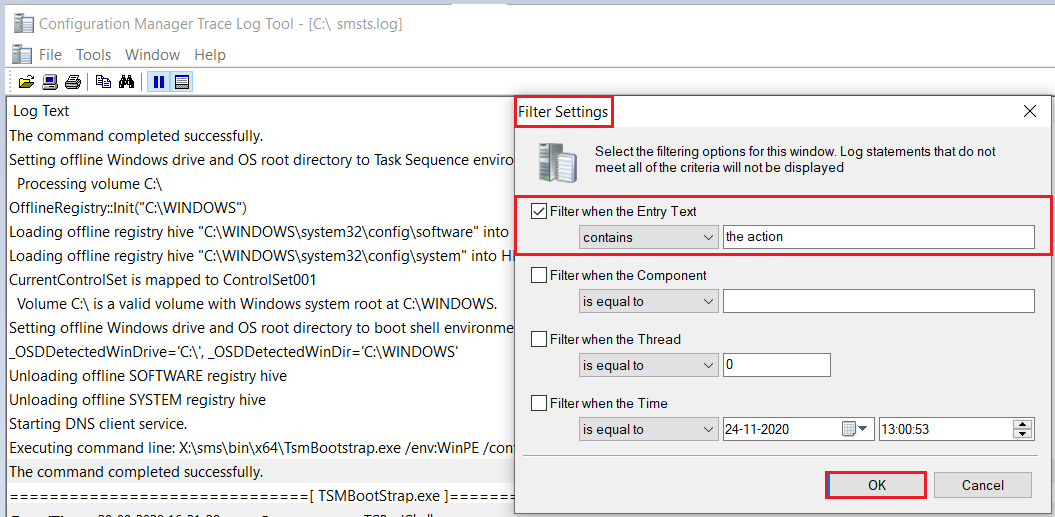 Once we filtered action, it displays all steps of deployed Task Sequences on the machine as shown below. By reviewing this you can easily validate whether all steps has executed successfully.


Use the HTMD Forum the one-stop-shop for all your device management queries related to ConfigMgr (a.k.a SCCM), Intune, and more!
Resources