Hello, All of You There!!! This post will discuss whether we should upgrade to the Mac OS Ventura devices managed using Intune. As we all know, Apple released the stable version of Ventura OS for all Mac users in October 2022. The upgrade includes all the new visual changes and delivers an improved experience.
Many Mac users, including the ones already in macOS Monterey, might be skeptical about upgrading to the latest version. This post helps you decide whether to upgrade to Mac OS Ventura. However, there is always zero-day support with Intune and Mac OS releases, and there are catches also with this zero-day support.
The new macOS release includes many things that can improve user experience, such as Focus Filter and SharePlay, now available in Messages. But most importantly, macOS v13 adds revolutionary new features such as Stage Manager, Continuity Camera, and Schedule and Undo Send Messages and Mails.
Over the past macOS upgrades, we have observed significant changes in Features, such as Big Sur bringing a new interface and an updated Notification Center and Control Center. Again it was improved in macOS Monterey with the introduction of new FaceTime features, Voice Isolation and SharePlay.

Before we proceed, let's keep an eye on the list of Mac models that support the macOS Ventura update.
Supported Models for Ventura OS
iMac 2017 or later
iMac Pro 2017 or later
MacBook Air 2018 or later
MacBook Pro 2017 or later
Mac Pro 2019 or later
Mac Studio 2022 or later
Mac mini 2018 or later
MacBook 2017 or later
Should you upgrade to Mac OS Ventura v13 managed using Intune – Table
Mac OS Ventura System Settings
Before getting into Intune's zero-day support scenario, let's have a quick look at the new features of Mac OS Ventura. The First change is the System Settings(Formerly known as System Preferences). With the latest macOS Ventura release, Apple now redesigned the layout that resembles a lot with the Settings app on iPhone or iPad.
Toggles have replaced the checkboxes for the various options in macOS Ventura. This gives the app a more modern look, similar to iOS.
To access it on Mac, press Command + Spacebar to open Spotlight Search, type System Settings, and press Return. Alternatively, you can try the below steps.

Click on the Apple icon at the top-left corner
Select System Settings from the list of options
Stage Manager changes in Mac OS Ventura
The second highlight feature is related to multitasking on your Mac. With macOS Ventura, we can enable and use Stage Manager on Mac. It is an upgraded version of Mission Control that stacks app windows together on the left side of your desktop.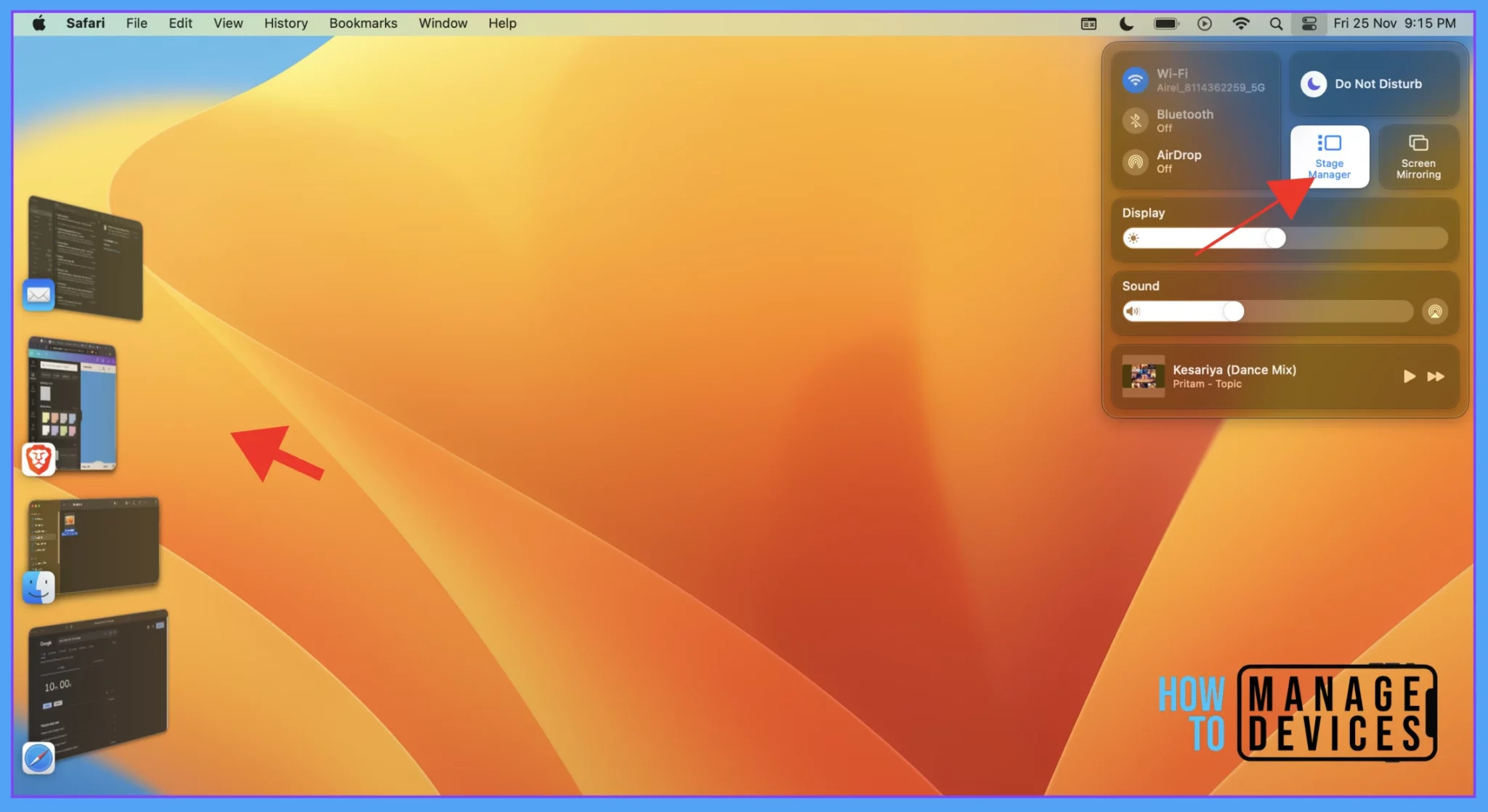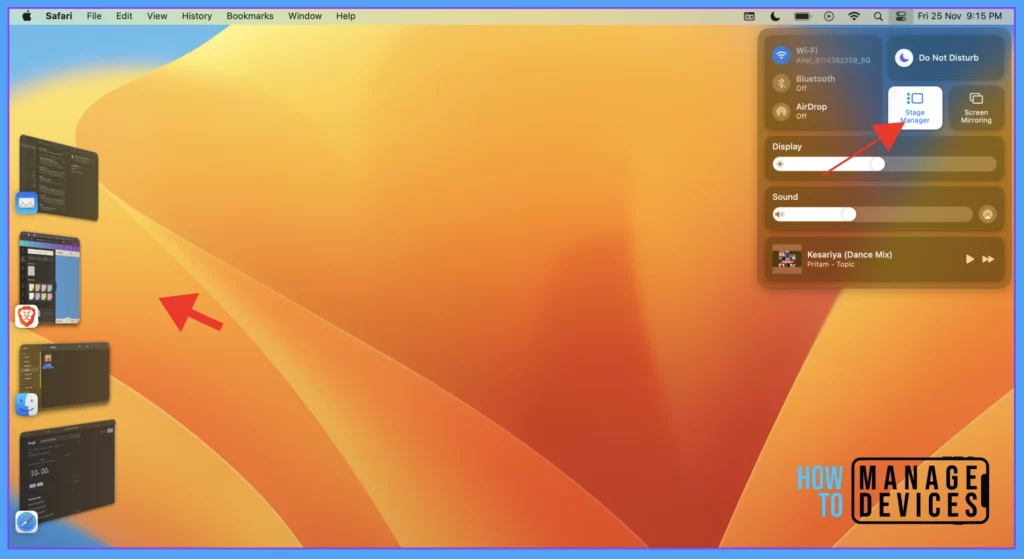 You can switch between 4 different open apps on your Mac without minimizing any of them. If you want to see all the opened apps simultaneously, you can do that with Mission Control.
Continuity Camera Improvements in Mac OS Ventura
As most of us work from home and rely more on video calls than before, Apple has introduced a feature that will save us from buying a new webcam for Mac. Now we can use this feature to use our iPhone as a webcam.
We need a Camera Mount or a similar accessory to hold iPhone on top of the MacBook display. Also, make sure iPhone needs to run iOS 16 to support the feature.
Use Passkeys in Safari
As we log in to various websites on different accounts and find it difficult to remember the passwords, With the Passkeys in Safari feature, we only need to sign in to your account using Touch ID on Mac. We don't have to create new passwords for accounts used on websites. You only need to log in using Touch ID.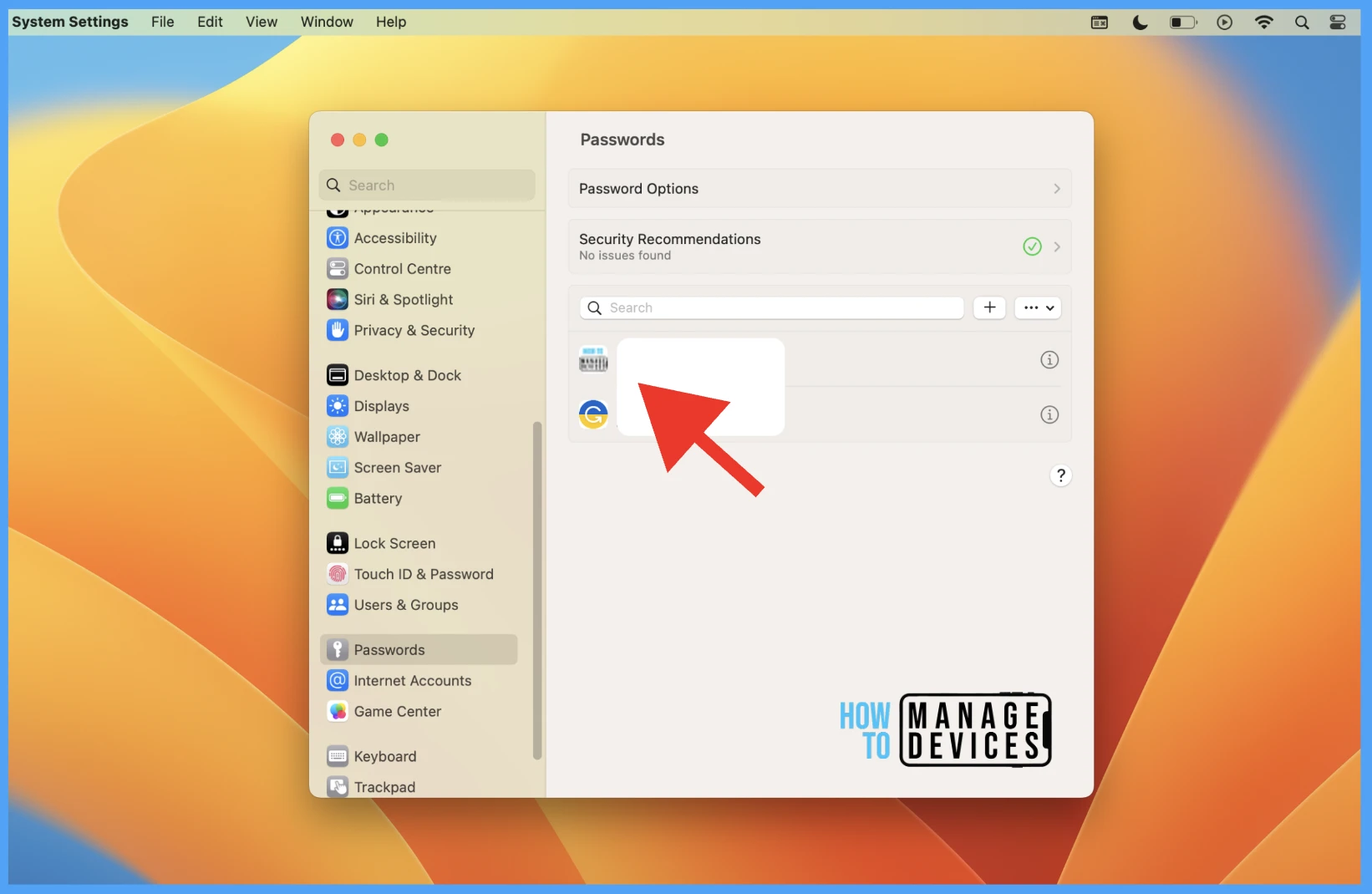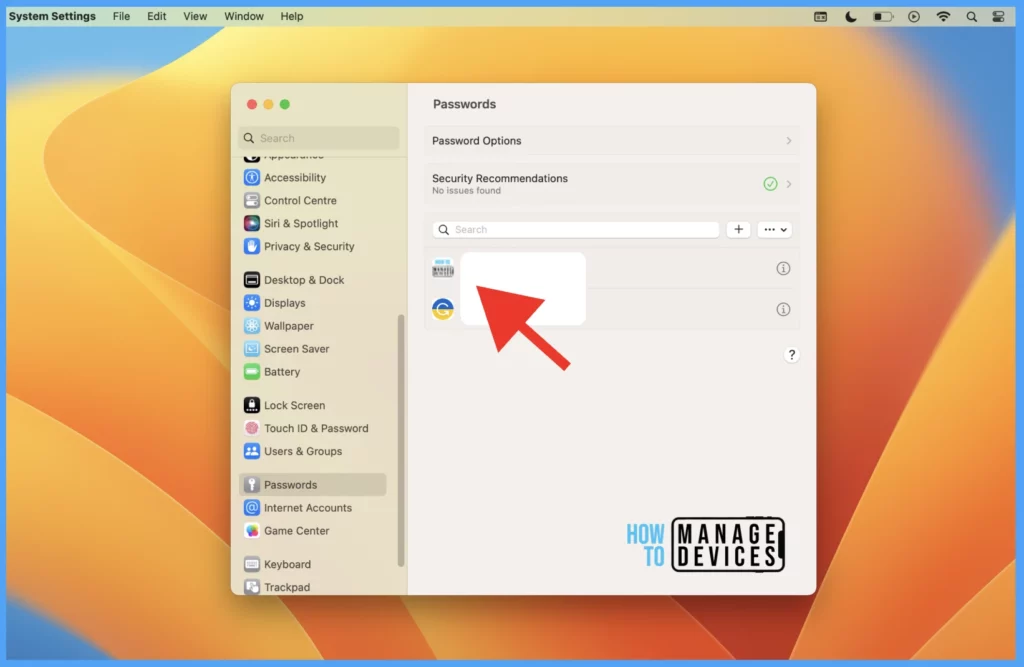 Spotlight Search
Spotlight Search has been upgraded in Ventura with many inside features such as Quick Look and Quick Actions. Now we can search Keywords related to movies, artists, sports, etc., to get an expanded set of results like images, videos, news articles, and more in the Spotlight Search window.
Quick Look
The Quick Look feature lets you take a peak at the search result without opening it in a new window separately on the browser. Instead, the website link will open in a popup window on the screen. You can try the following steps.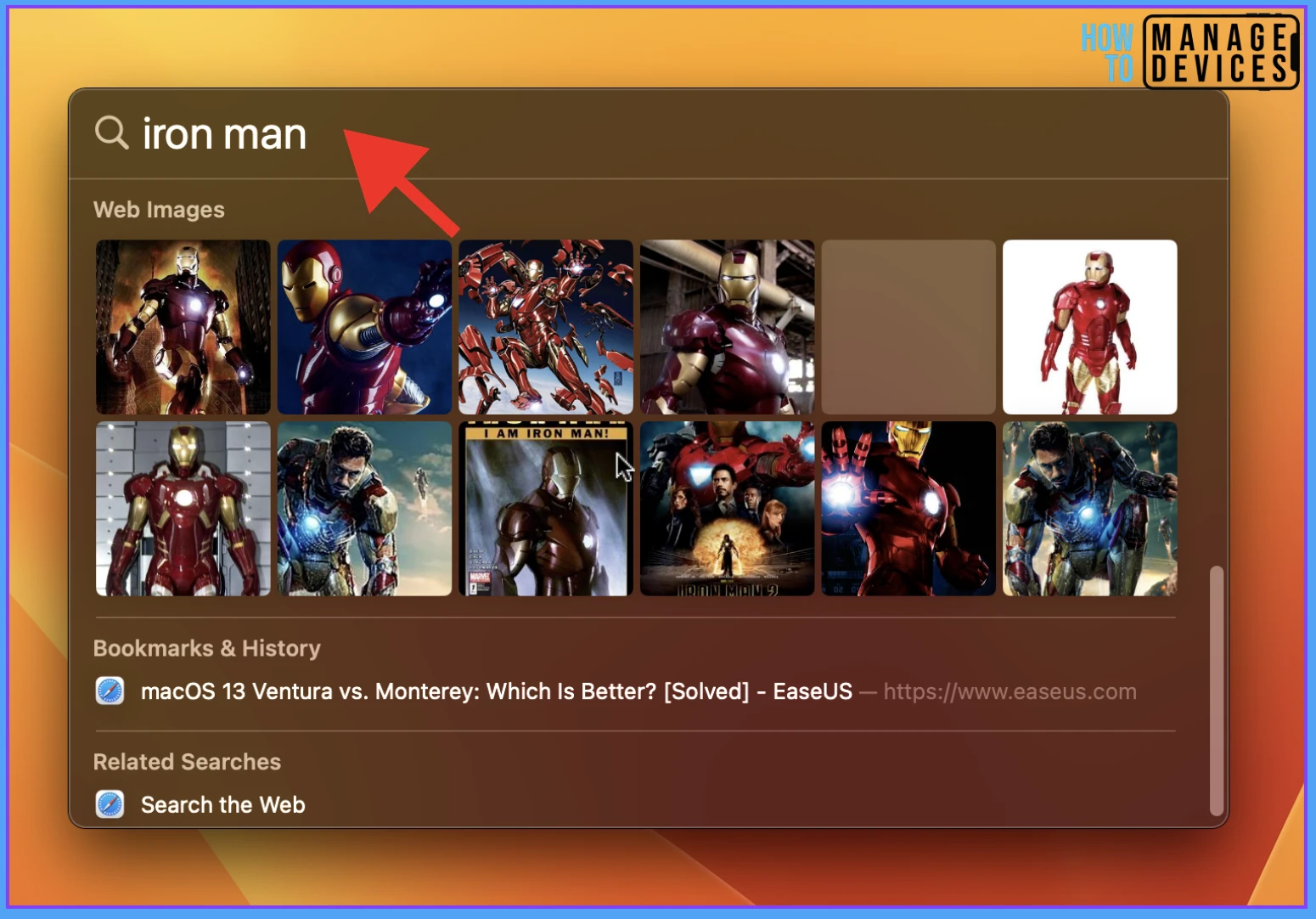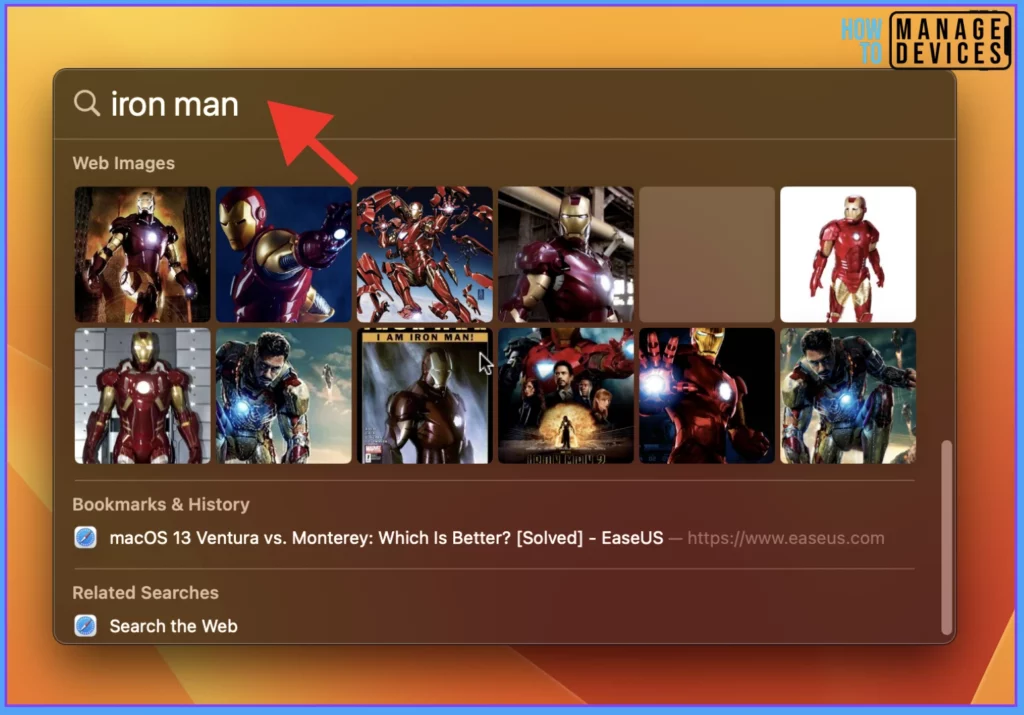 Press Command + Spacebar to open Spotlight Search.
Type the search keyword.
Select a search result in the Spotlight Search window and press the Spacebar.
We will observe a new window on the screen from Spotlight Search.
Quick Actions
Using the Quick Actions feature, we can initiate some Quick Actions for macOS apps like Start a timer, run any shortcuts, turn on Focus, etc.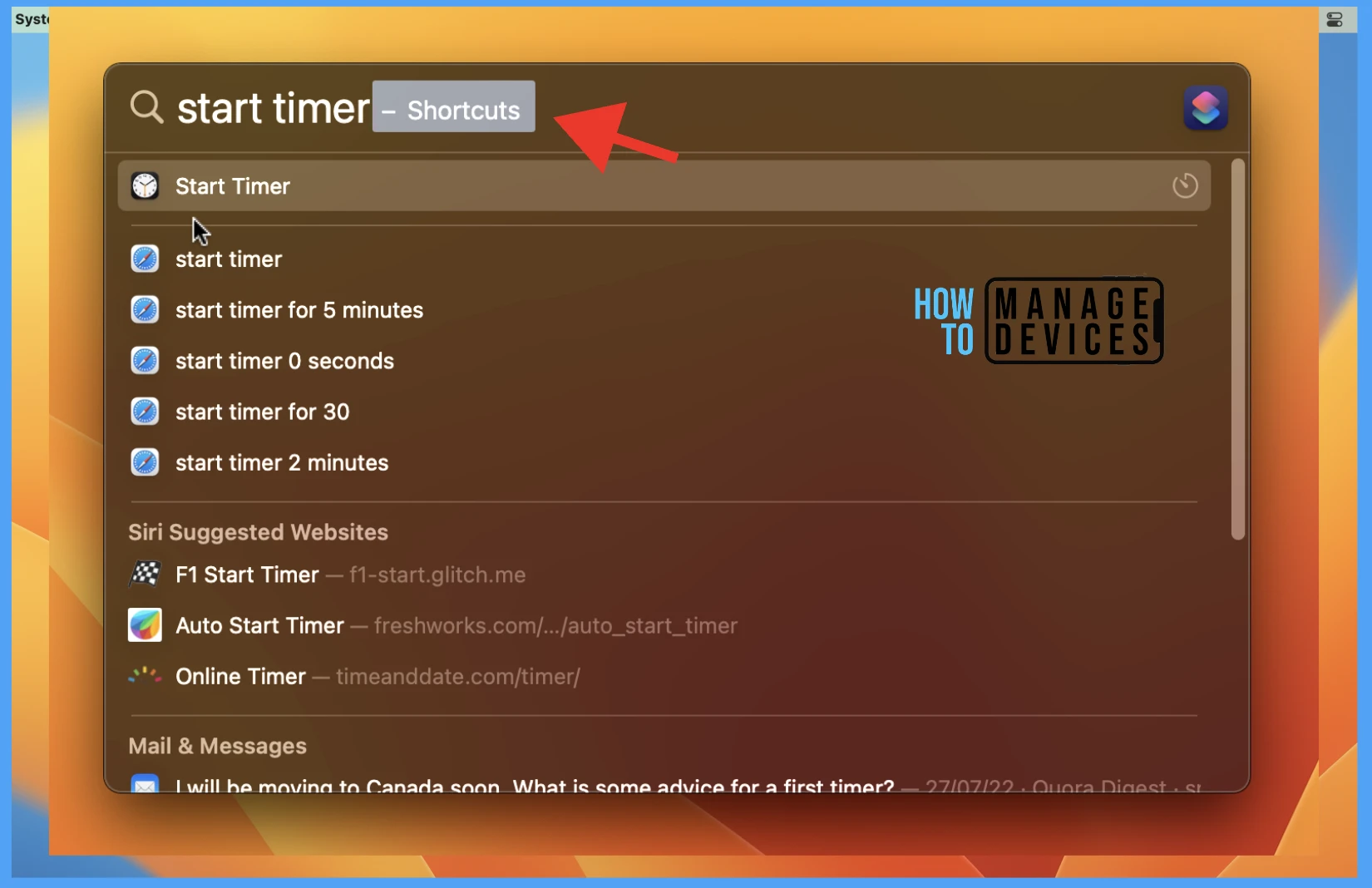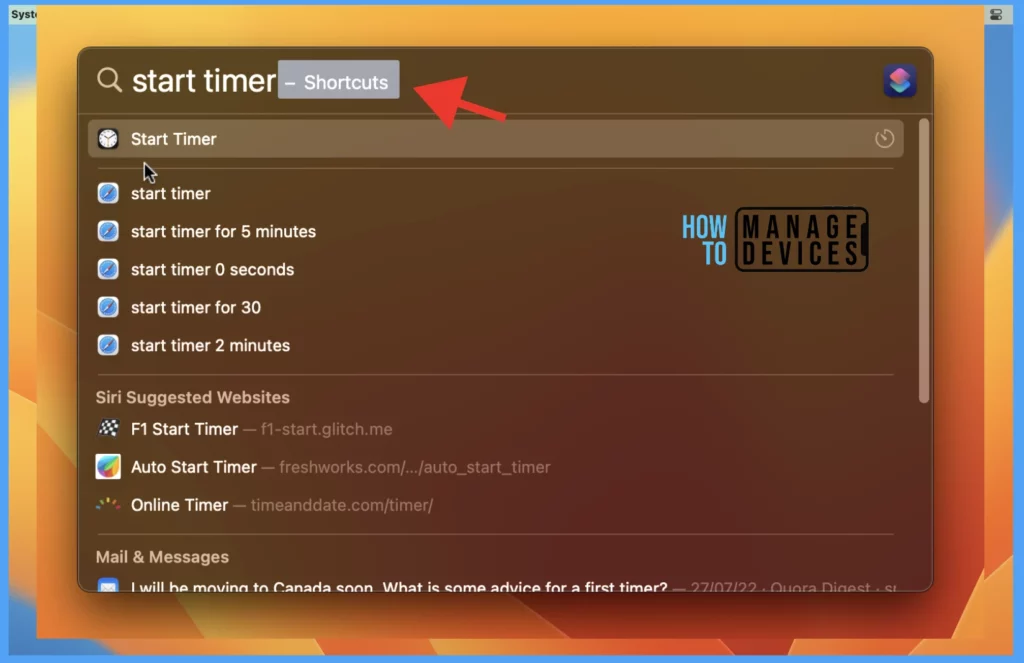 New Clock and Weather Apps
Like on iPhone and iPad, we can now use the Clock and Weather apps on Mac too. The Clock app lets us view different time zones, set the alarm, start a timer, and use the stopwatch.
The Weather lets us check specific cities' weather conditions without opening any external websites on the browser.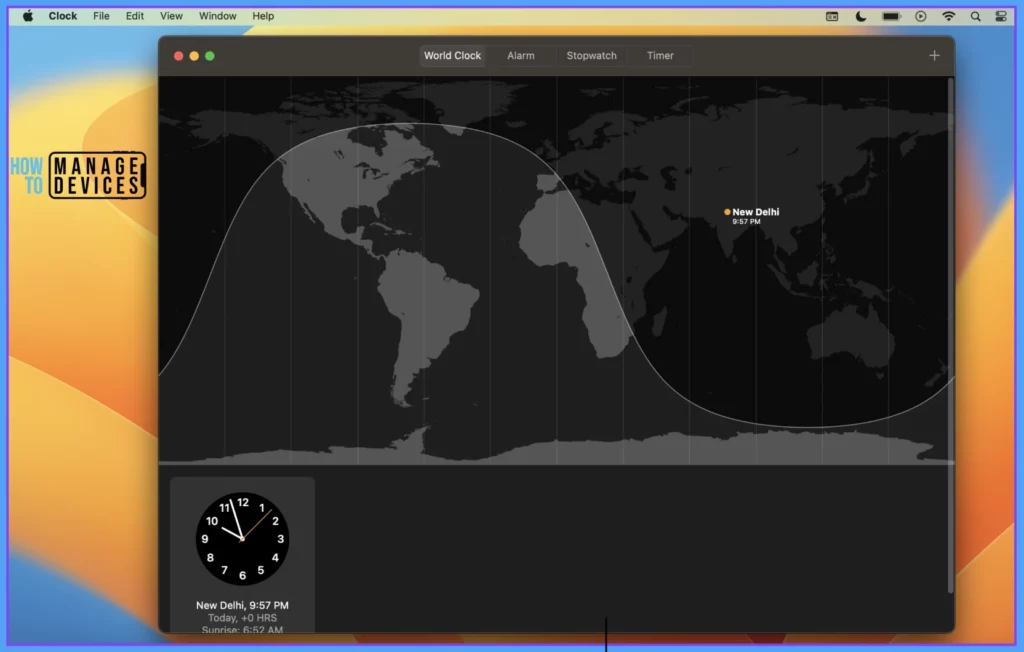 Schedule and Unsend Mails
One of the new favorite features of macOS Ventura is the ability to schedule and undo emails. Also, when users click on search, they can instantly locate what they are looking for, including recent emails, contacts, documents, etc., without typing a word.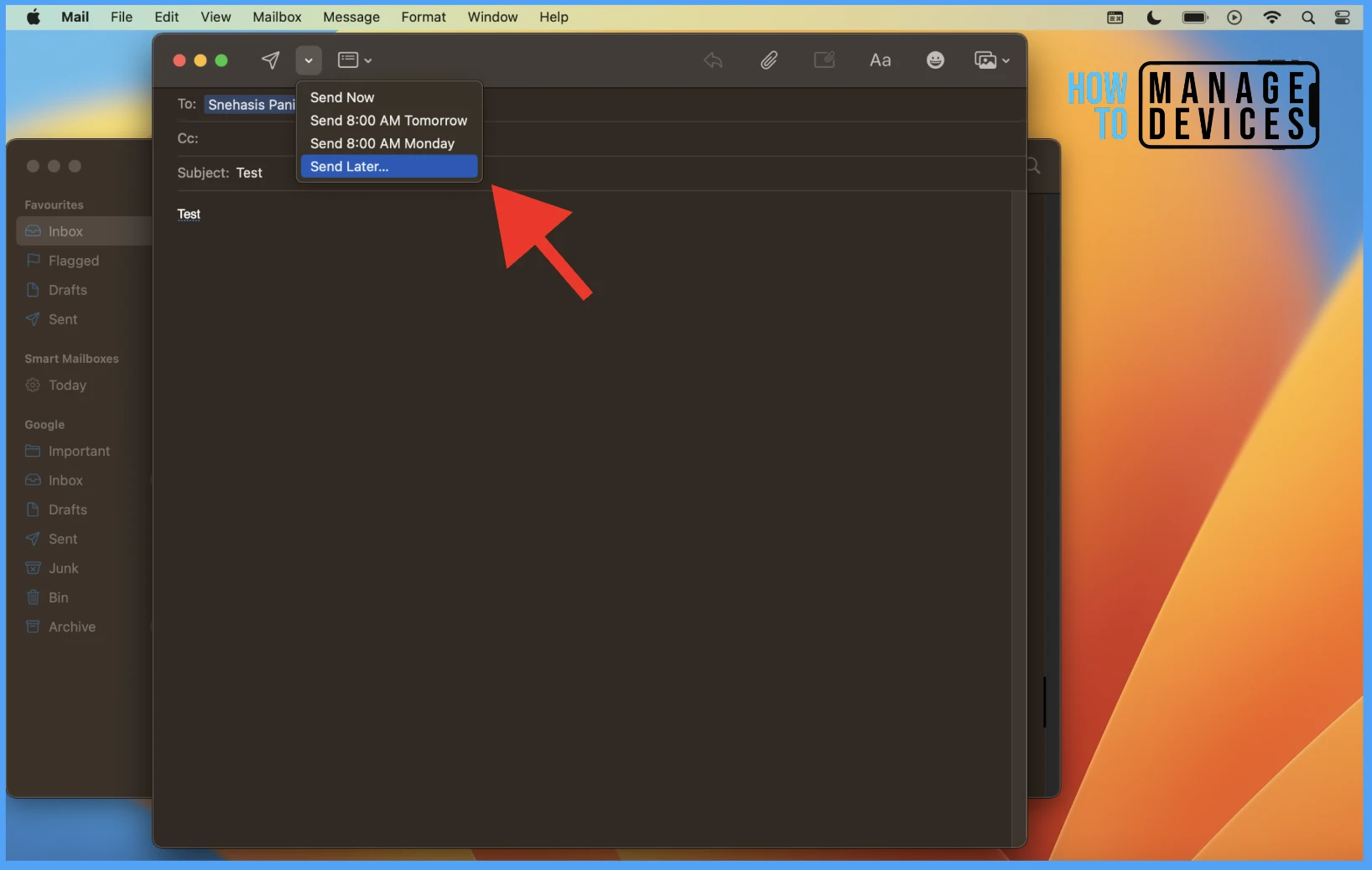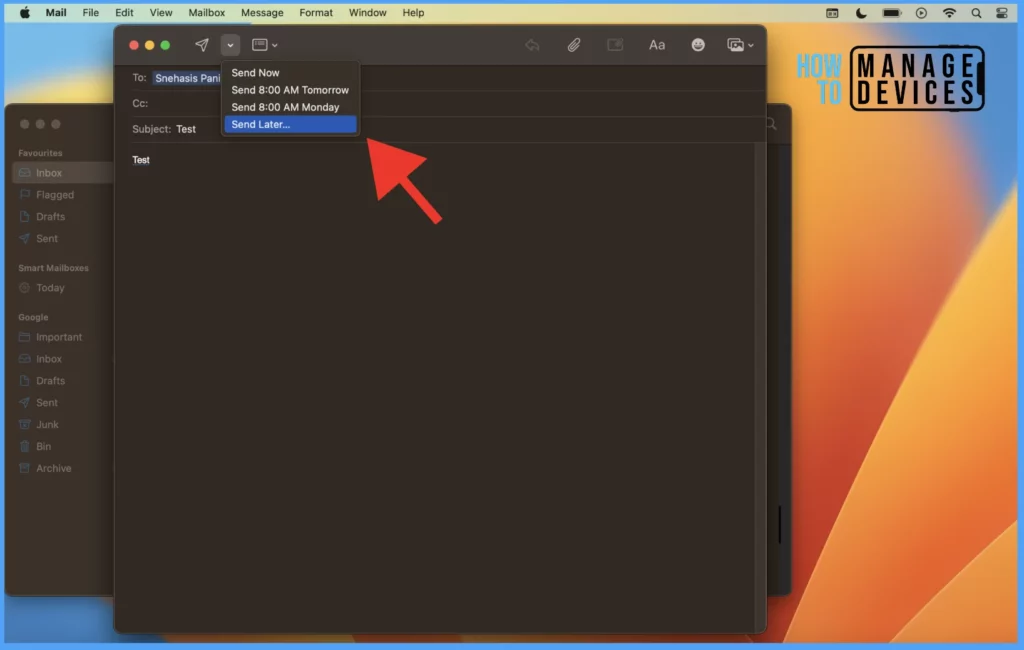 Mail now automatically recognizes if objects, attachments, or recipients are missed to be added while sending messages.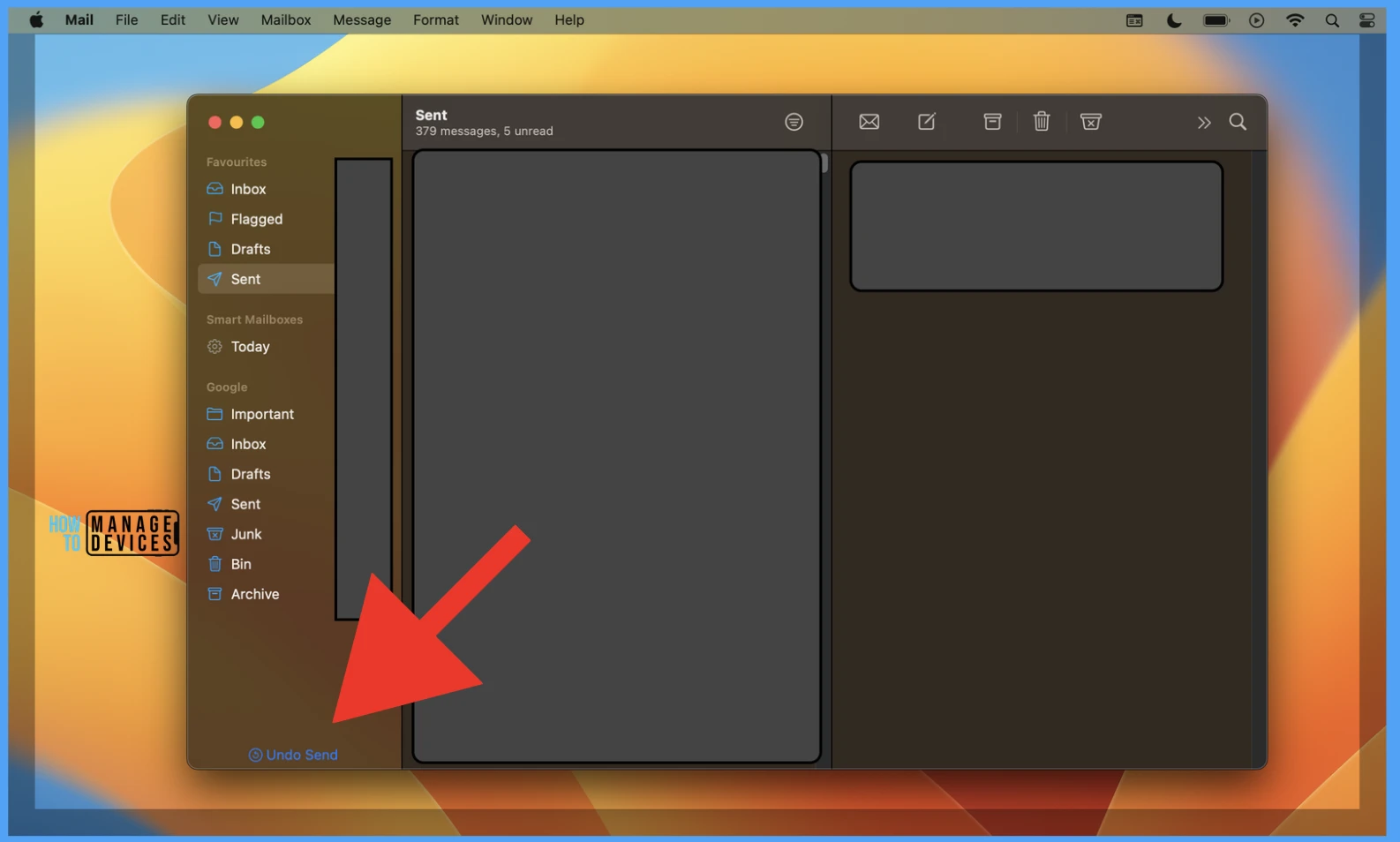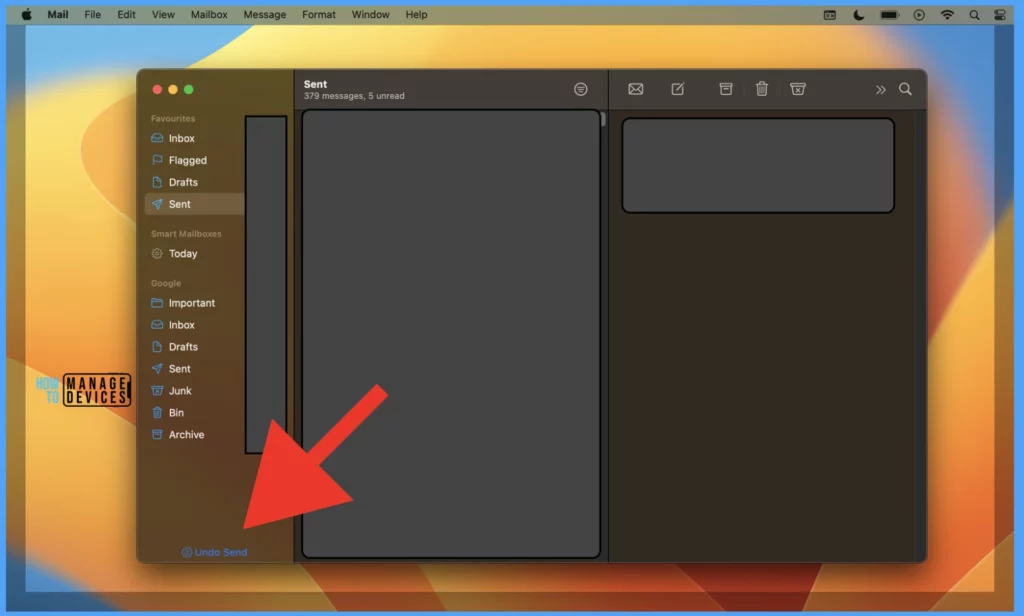 Should you Upgrade to Mac OS Ventura v13 managed using Intune?
This is the key question: Should you Upgrade to Mac OS Ventura v13 managed using Intune? For macOS v10.15 and later, while creating Automated Device Enrolment, we can choose a new method Setup Assistant with modern authentication.
In this method, the user has to authenticate using Azure AD credentials during the setup assistant. This also requires an additional Azure AD login post-enrolment in the Company Portal app to gain access to Company resources protected by Conditional Access for Intune to assess device compliance.
Also, with Intune's Latest release 2211, We can manage login and background item management support using the settings catalog and the macOS device settings that are directly generated from Apple Profile-Specific Payload Keys. More settings and keys are continually being added, and it also supports zero-day vulnerabilities for macOS.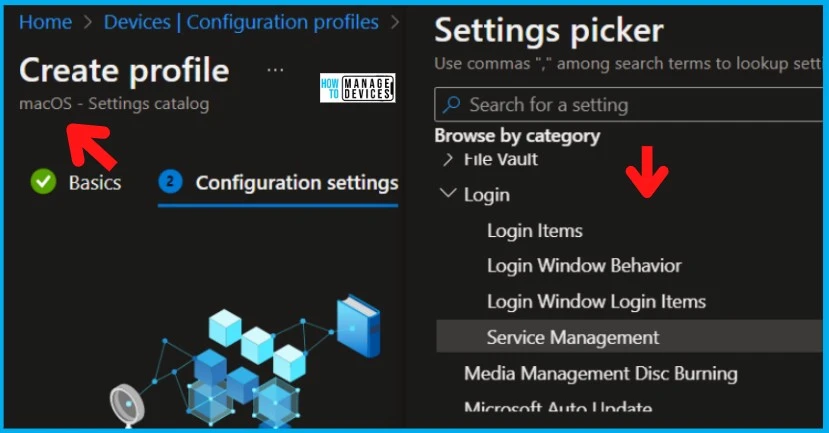 Should we upgrade to Mac OS Ventura?
Every new software update gives you new features and a fresh look on your Mac. The macOS Ventura delivers on the promise of improving user experience and takes care of privacy to an extent.
Before we jump the gun to update, make sure you check if the critical software you use is compatible with the macOS Ventura.
Resource -> More details macOS Ventura and Intune support.
Author
Snehasis Pani is currently working as a JAMF Admin. He loves to help the community by sharing his knowledge on Apple Mac Devices Support. He is an M.Tech graduate in System Engineering.