Let's learn how to Remove SCCM Secondary Site. You can learn about removing primary server and CAS from the previous blog posts. So why do you want to uninstall delete, or remove the SCCM site servers? There could be several reasons for the removal of secondary sites.
One of the reasons for deleting the ConfigMgr secondary server as the last option of troubleshooting. More details of SCCM Secondary Server Installation and troubleshooting guides are available in the previous posts.
Delete the Secondary Site
You need to understand that when you remove a secondary site, this action deletes:
The information about the secondary site.
It's resources from the Configuration Manager hierarchy.
But the secondary site leaves the configuration manager installed on the secondary site server. You can also use the delete the secondary site option if one of the following conditions is true.

A site failed to install.
The site remains visible in the Configuration Manager console after you have uninstalled it.
Launch SCCM console.
Navigate to \Administration\Overview\Site Configuration\Sites.
Right-Click on the secondary site
And select the option called DELETE.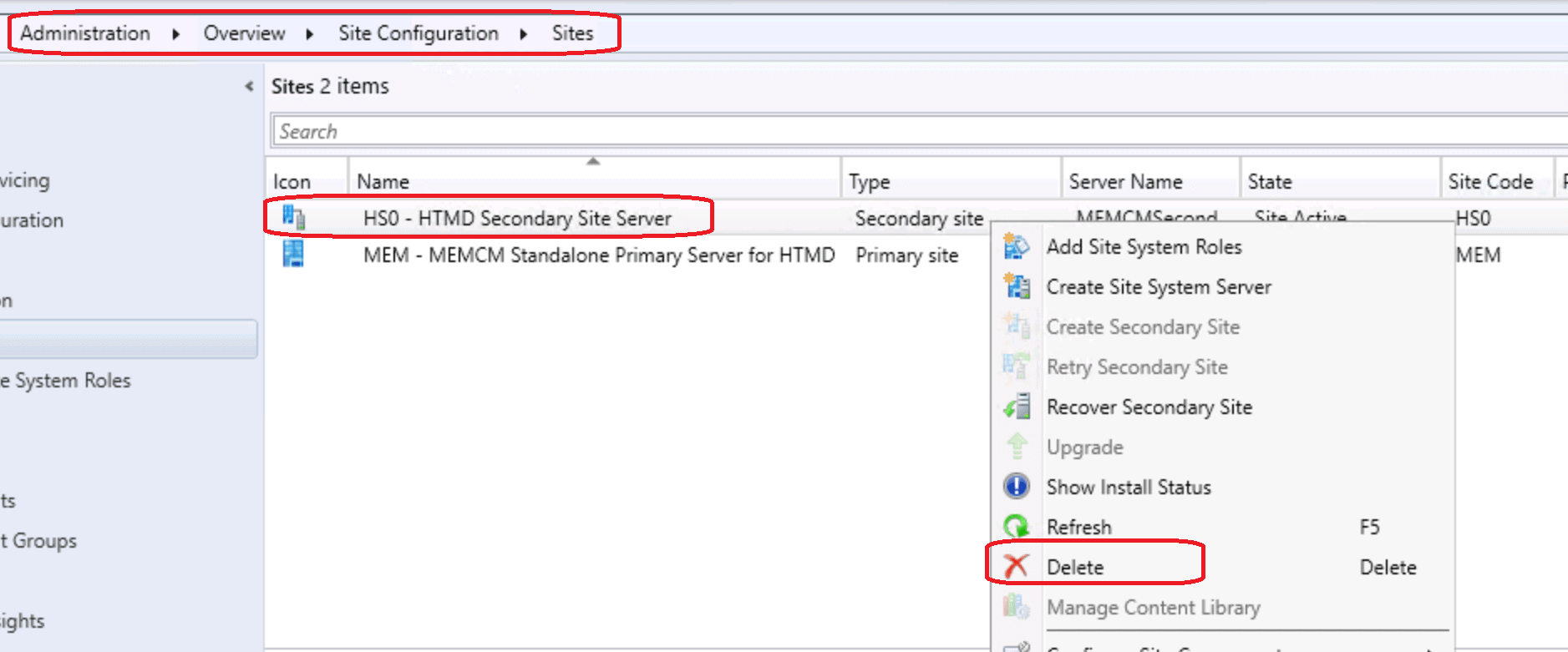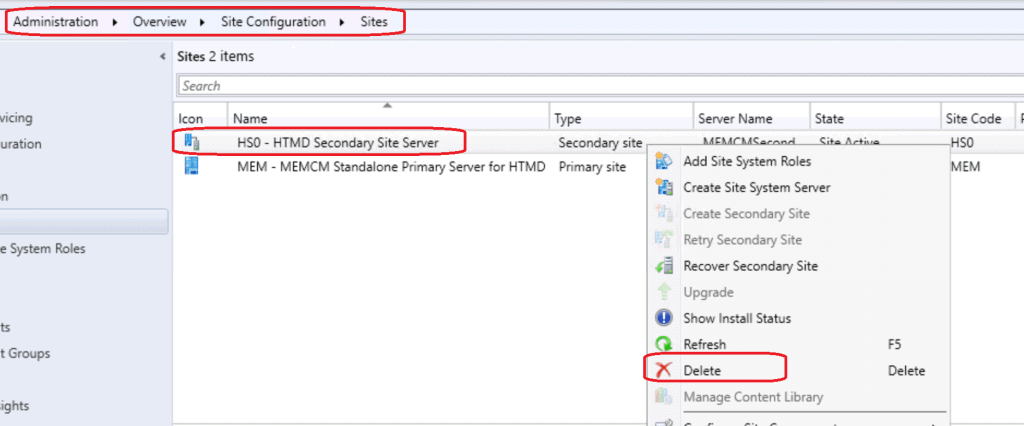 Select the option Delete the secondary site option.
Click on the NEXT button to continue with the removal of the secondary site.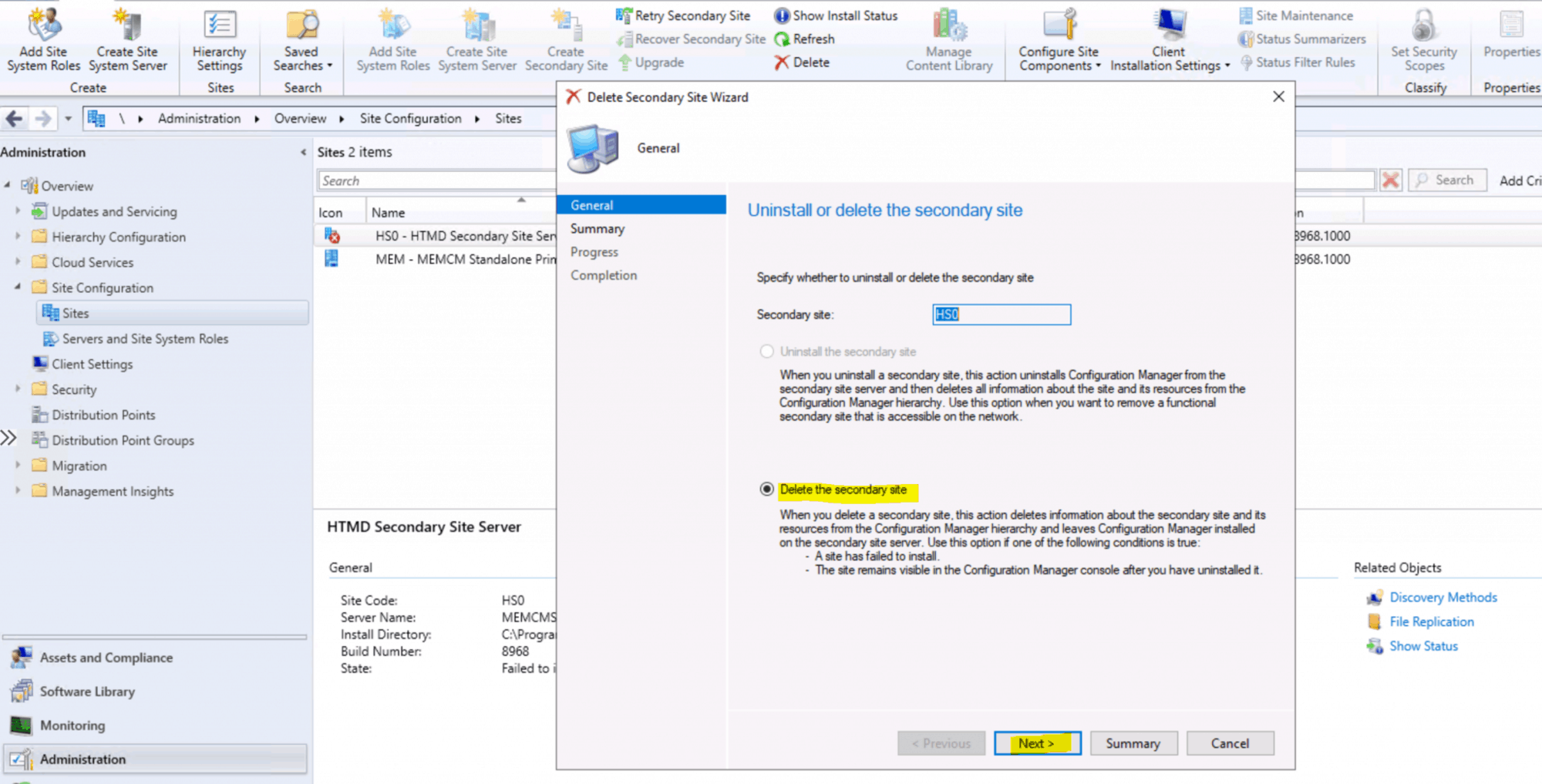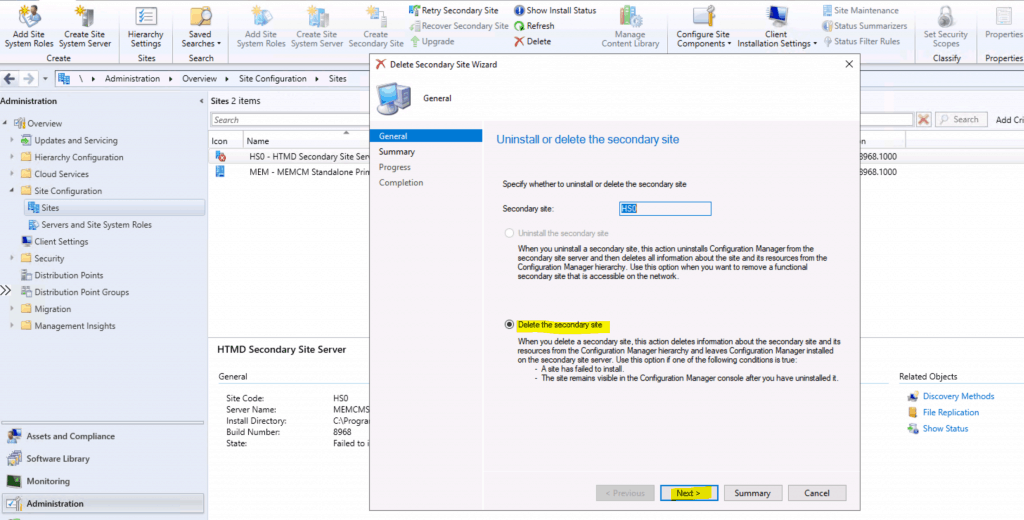 Click Next, Next, and Close to complete the secondary site deletion wizard.
Uninstall or delete secondary site:
• Delete
Site code:
• HS0
Site name:
• HTMD Secondary Site Server
Installation folder:
• C:\Program Files\Microsoft Configuration Manager\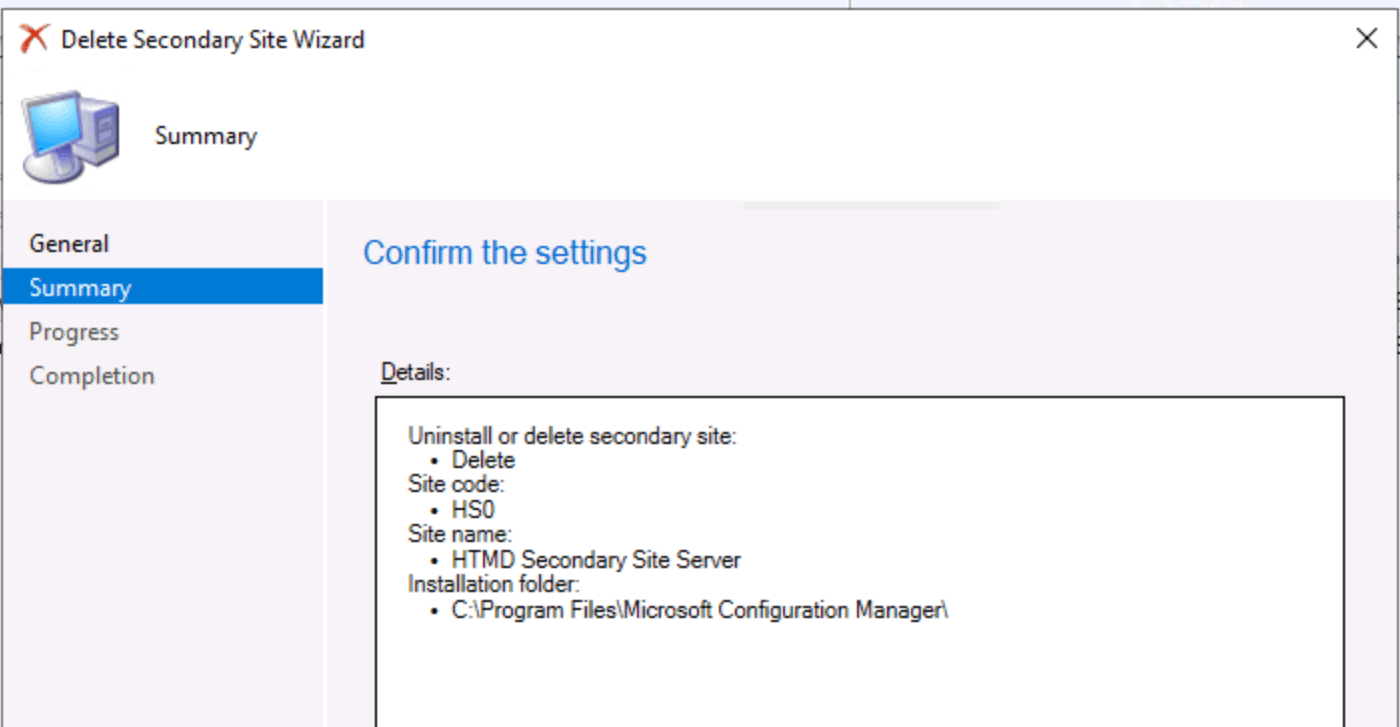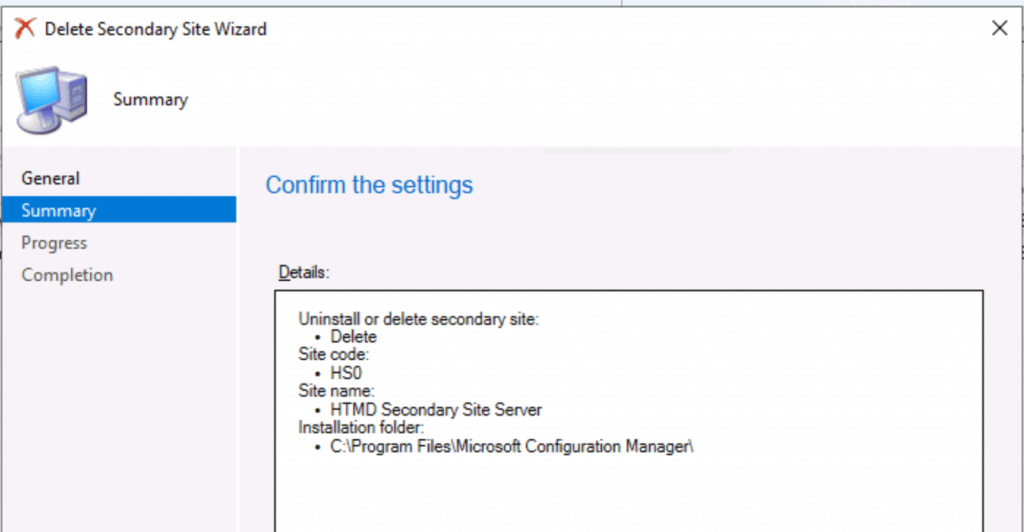 Check Status of Secondary Server Deletion
You can check the status of secondary site deletion status from the console itself.
Launch SCCM console.
Navigate to \Administration\Overview\Site Configuration\Sites.
The secondary site state is changed to deleting.


Delete Secondary Server with PreInst.exe
You can also use Hierarchy Maintenance Tool (Preinst.exe) for uninstalling or deleting SCCM secondary site server.
PreInst.exe /DELSITE <Secondary_Site_Code_To_Remove>
NOTE! – Use this option at a parent site to delete the data for child sites from the site database of the parent site. Typically, you use this option if a site server computer is decommissioned before you uninstall the site from it.

Resources
Hierarchy Maintenance Tool Command-Line Options
Uninstall roles, sites, and hierarchies in Configuration Manager