I hope you already heard about the SCCM cloud attach (wait, MECM Cloud Attach) many times before. Let me tell you cloud attach is a bit different now! All the details are taken from Jason Githens & Rob York session in MS Ignite 2019. More information about the Ignite session below.
Related Post
Introduction
Yes, you are correct! SCCM cloud attach is not new here. Microsoft mentioned about the SCCM cloud attached features in the last MS Ignite. The following ⏬⏬was the offering from Microsoft.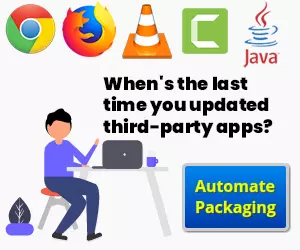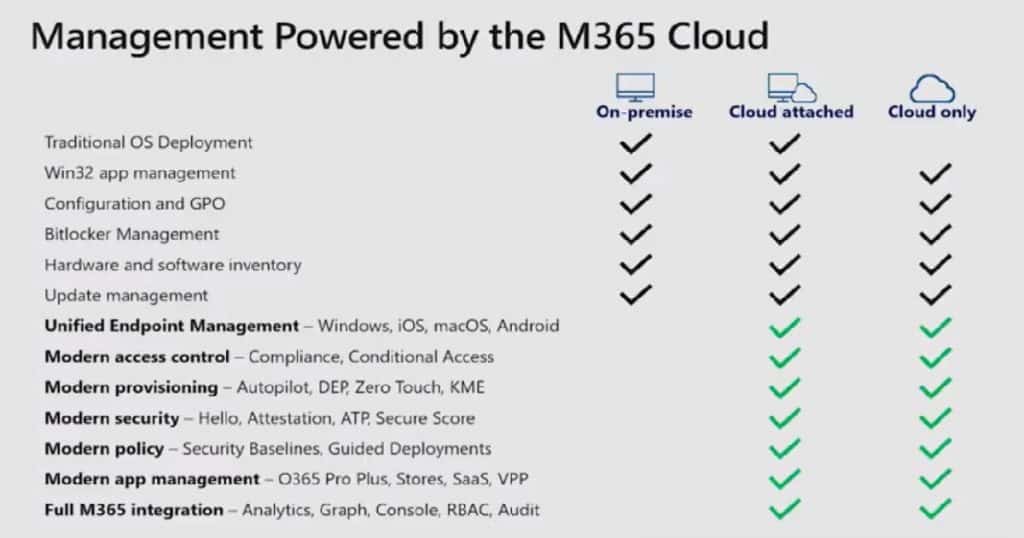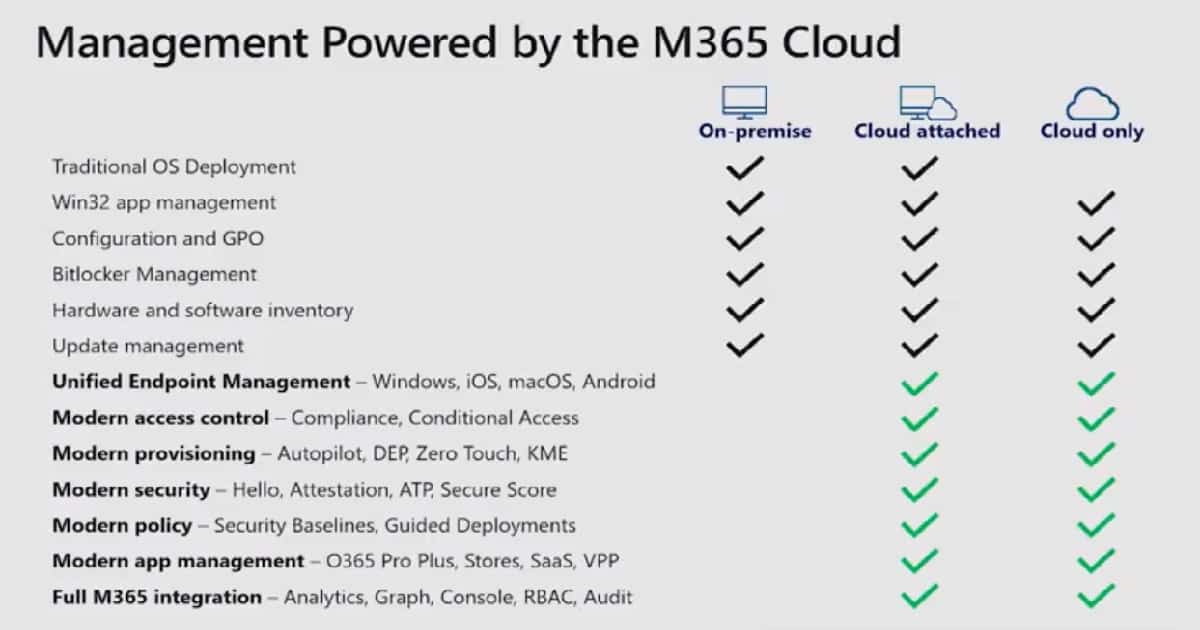 Microsoft did a great job of evolving to the new vision of cloud attach with the following options. With the Microsoft Endpoint Manager announcement, Microsoft is trying to help organizations to reduce the friction in the Modern Management strategies.
Cloud console
Tenant attach
Client attach
Single pane of glass
User Experience Analytics
User experience analytics comes with the following components as per Jason. You can listen to the recorded video of this session to know more about these topics.
Startup Performance
Remediation Scripting
Recommended Software
Experience Score


I hope these new options will to help customers to achieve their organizational goals, as Jason explained in the presentation.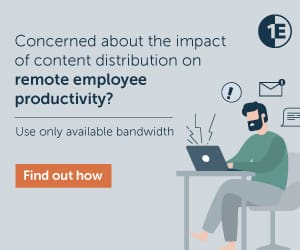 Employee Experience
Employee Retention
Attracting New Talent
Change Control Dashboard (Change Control with User Experience in a data driven way)
What is User Experience Analytics?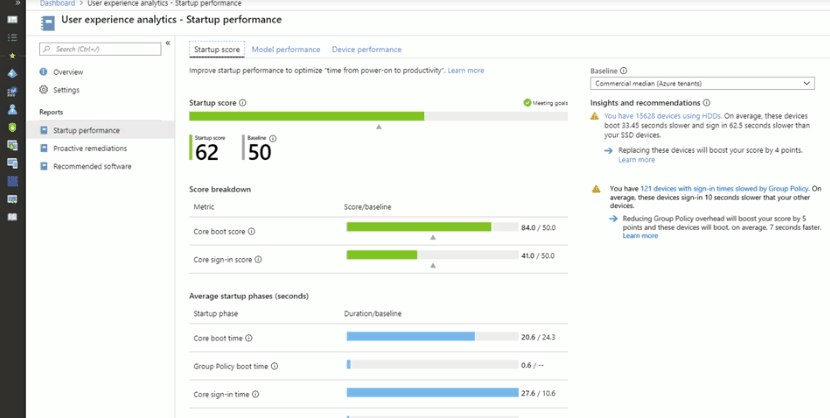 What is Cloud Attach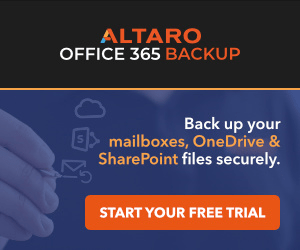 As per Rob (check out the recorded session below), the cloud attach is the option to leverage the combined power of Microsoft Endpoint Manager by connecting SCCM to Intune.
There are two parts to Cloud Attach, and that is very well explained in the below slide deck. More details below sub-sections.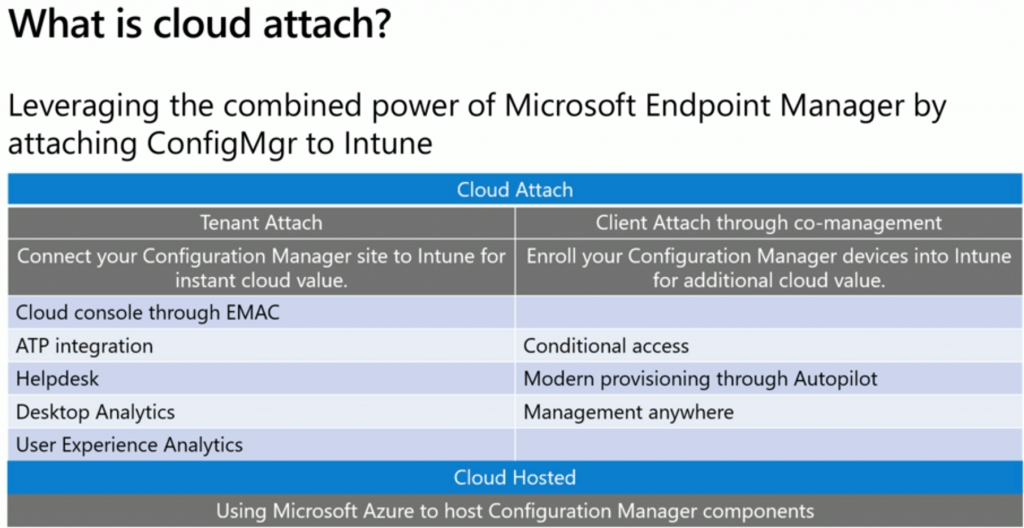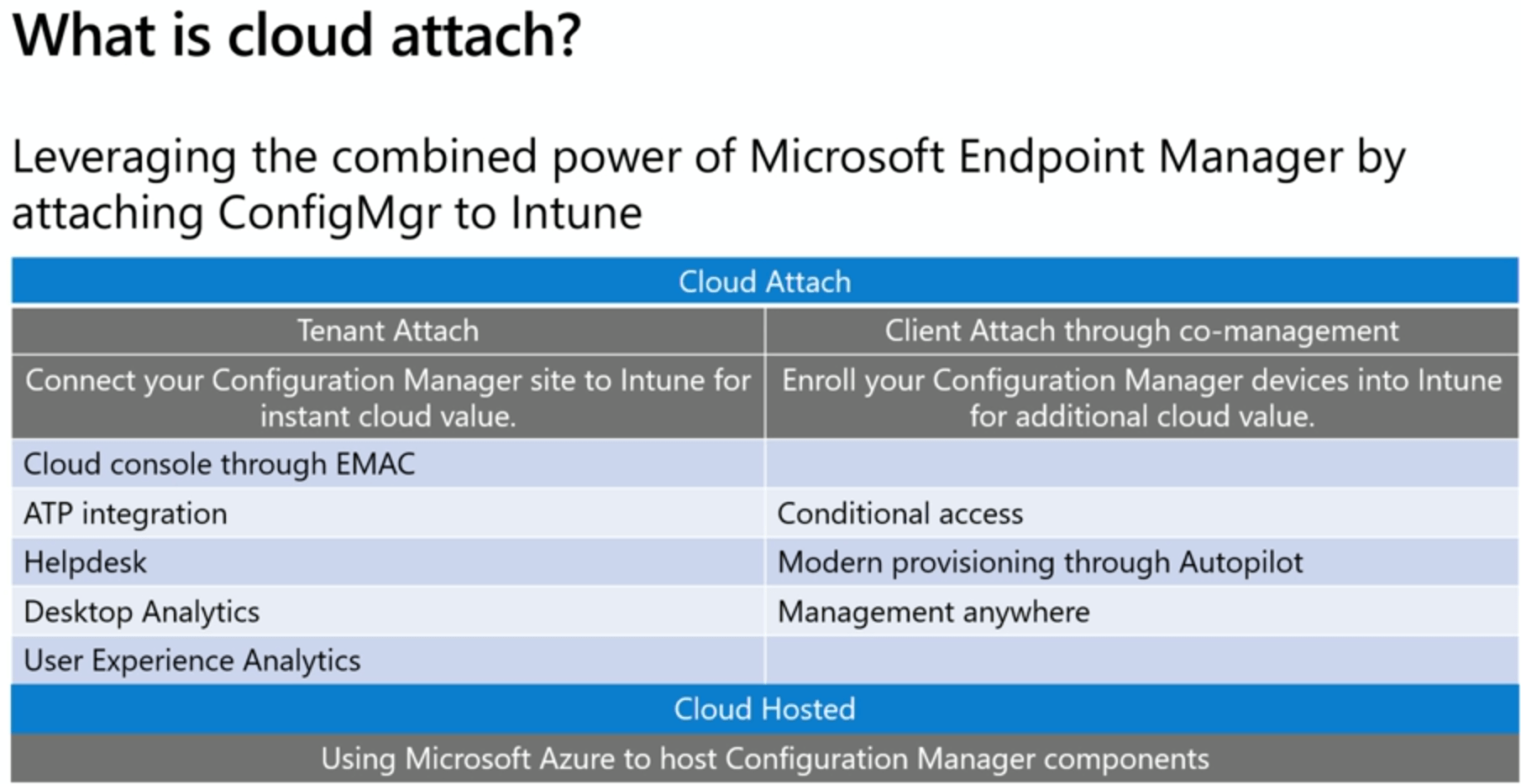 Tenant Attach
Tenant Attach – Connect your SCCM site to Microsoft Intune for instant cloud console and troubleshooting power. The "tenant attach" is on-demand connected architecture. No, Microsoft is not replicating the entire SCCM DB to Intune!!
The tenant architecture is an on-demand connection when you click on an item in the Microsoft Endpoint Manager portal. Also, these types of information will give help desk teams a better experience.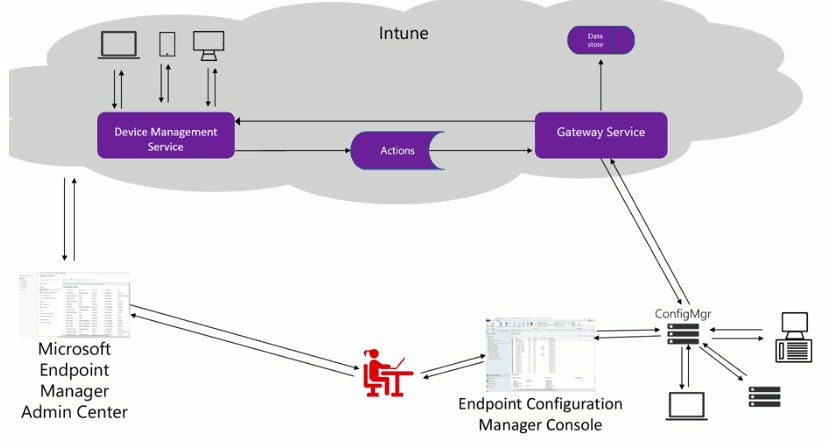 The following are the features you will be able to enable with SCCM tenant attach:
Cloud Console through Microsoft Endpoint Admin Console (EMAC)
ATP Integration
Helpdesk
Desktop Analytics
User Experience Analytics
Web front-end CMPivot
Client Attach through Co-Management
SCCM Client attach is nothing but co-management. We have many guides about SCCM co-management. I would recommend going through the latest one, "SCCM CMG Schema Workflow Scenarios."
Client Attach Features!
Conditional Access
Modern Provisioning through Autopilot
Management from Anywhere
How to Attach SCCM to Cloud Tenant?
As per Rob, this tenant attach option will be coming to future SCCM versions. I shall presume in 2002 version of SCCM or later!
How do you prepare for the SCCM cloud attach? Start preparing for co-management options.
Enable the option "Import data to Intune for cloud console"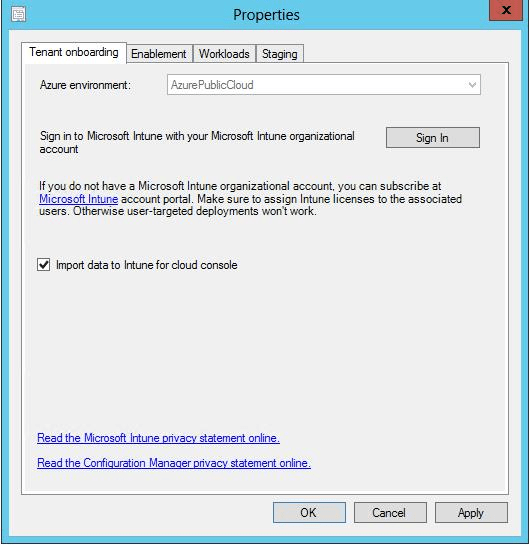 Session – SCCM Cloud Attach
Device Management:
Attach Configuration Manager to Microsoft Intune and the Microsoft 365 cloud – https://myignite.techcommunity.microsoft.com/sessions/81674
Resources