The co-management node is missing from SCCM 2107 console. What happened to the co-management node? And are there any changes in the Co-management functionality? Well, you won't find the co-management node in Configuration Manager 2107 console onward for good reasons. Let's see more details below.
I have already updated the top 5 features of SCCM 2107 about the changes of Co-management. The co-management feature that helps IT admins to manage Windows 10 (and Windows 11?) PCs with two device management tools (Intune and SCCM) concurrently.
Recently, Microsoft changed the definition of co-management to a more realistic way. The latest definition of Co-management is that this is one of the primary ways to attach your existing SCCM deployment to the Microsoft 365 cloud.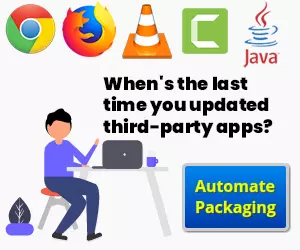 Co-Management Node is Missing?
Attaching SCCM workloads to the Microsoft cloud is a better way of defining the process that happens from the SCCM side. However, the co-management is a bit different from Windows 10/11 client-side. Maybe other MDM service providers also support co-management(?).

With the 2107 version of the SCCM release, Microsoft renamed/rebranded co-management to cloud attach. Is this just a naming standardization effort from Microsoft? At this point, there are no changes in the functionalities and features of Co-management. However, now every connection between SCCM and Microsoft cloud is based on cloud attach.
You can find all the Co-management related workloads in the following path.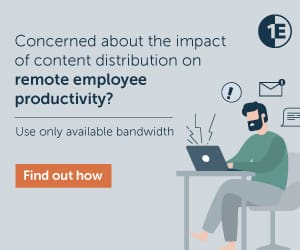 Launch SCCM Console.
Click on Adminstration workspae.
Expand the Cloud Servers folder.
Click on Cloud Attach node to manage all Co-management workloads.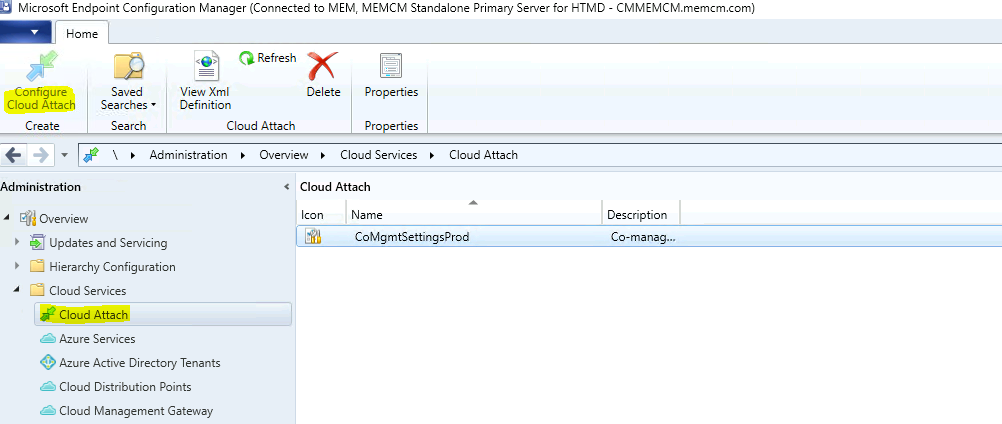 You don't have to reconfigure or anything because of these changes. The co-management is now part of the cloud attach feature. There are a bunch of other changes related to SCCM co-management as well:
The ribbon button is renamed from Configure Co-management to Configure Cloud Attach.
The Co-management Configuration Wizard is renamed to Cloud Attach Configuration Wizard.
Co-management Vs. Cloud Attach
– Co-Management is attaching SCCM deployments/workloads (list of co-mgmt workloads) to Microsoft 365 Cloud.
– Cloud Attach is an integrated solution to manage device and device actions from the MEM portal by attaching SCCM managed devices to the Microsoft 365 cloud.
Resources