Let's have a quick check on Windows 11 upgrade PC Health Check App Updates. We will check Windows 11 Minimum System Requirements to get a free upgrade to Windows 11. It seems Microsoft will allow enthusiasts to install Windows 11 using ISO (even with some unsupported hardware components). You can download Windows 11 insider version ISO.
I think Microsoft is nearing the release of Windows 11 into the production ring, and that is why they are ramping up all the insider build versions. Also, Microsoft shared the updated requirements for Windows 11 upgrade. You can download the insider version of the PC health check tool.
Windows 11 Upgrade Support is announced for the following processors. These processors were not included in the initial list of supported processors for Windows 11. The PC Health tool is not updated with the latest list of supported processors. As per Microsoft, this tool will get updated soon. I see there are a couple of welcoming updates.
7th Generation Intel processors
AMD Zen 1 (First Generation)

Primary Windows 11 Upgrade PC Health Check App Requirements
I have again received the message that this PC doesn't currently meet Windows 11 System Requirements. You can check to see there are things you can do, and if not, you will keep getting Windows 10 updates. Detailed analysis video below.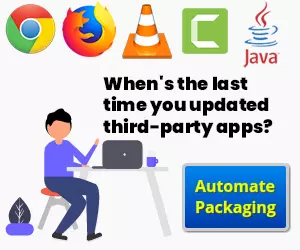 Windows 11 Free Upgrade Requirements | Why are you not getting Free Windows 11 Upgrade? – YouTube
This PC must support secure boot – Yellow – OK to upgrade
TPM 2.0 must be supported and enabled on this PC – Yellow – OK to upgrade
The processor isn't currently supported for Windows 11 – Red (but this is temp issue).

Processor: Intel Core i7-6700HQ CPU @ 2.60GHz
NOTE! – This PC health check tool will be updated soon to make the 7th Generation processors OK to proceed. Microsoft already announced support for 7th Gen Intel processors.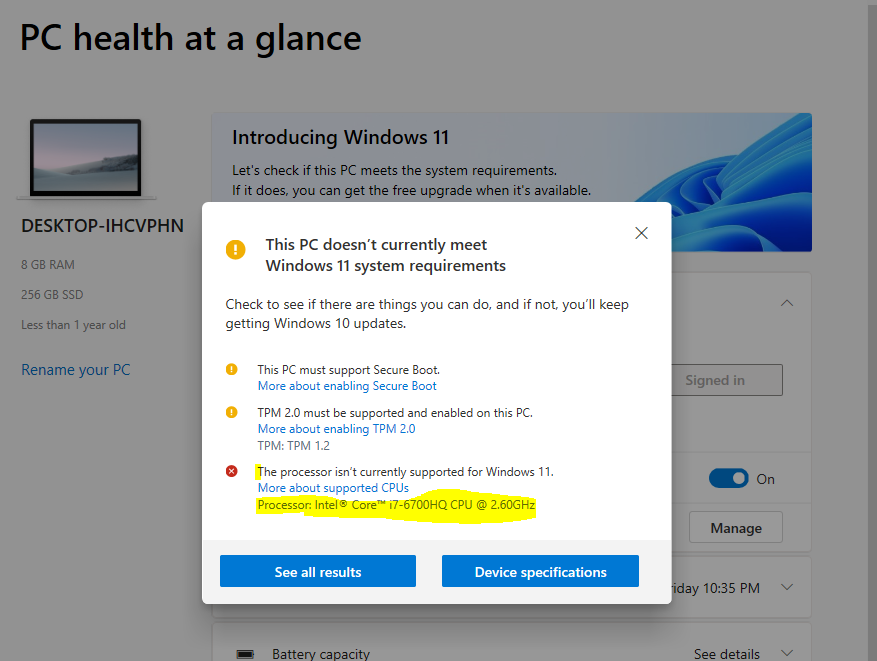 Additional Windows 11 Upgrade Requirements
You can click on See All Results button from Windows 11 upgrade PC health check tool to get more details about all the requirements.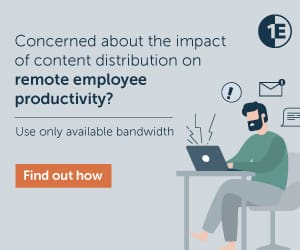 There is at least 4 GB of System Memory (RAM) – Green – Good to proceed with Windows 11 Upgrade.

I have System memory: 8GB

The System Disk is 64 GB or Later – Green – Good to proceed with Windows 11 Upgrade.

I have System Storage 256 GB

The processor has two or more cores – Green – Good to proceed with Windows 11 Upgrade.
The processor clock speed is 1 GHz or Faster – Green – Good to proceed with Windows 11 Upgrade.

I have Clock Speed: 2.6 GHz