Microsoft published an alert on Windows Autopilot Provisioning Delay. Users are experiencing failures in PowerShell when using DD/MM/YY format. The service shows as degraded as part of IT540310. You can check more details from the Service health and message center.
Windows Autopilot providing delay is caused by PowerShell failures when using DD/MM/YY format as per the Microsoft incident ticket. Microsoft is already working on the issue and testing the solution in the development environment.
Learn more about the Windows Autopilot Hybrid Domain Join Step-by-Step Implementation guide. There is another post that will help to learn troubleshooting details about the Windows Autopilot Hybrid Domain Join scenario.
Joy's other Windows Autopilot troubleshooting blogs are below Windows Autopilot PreProvisioning Backend Process- Deep Dive – Post 4, Windows Autopilot Processes from Device Side – Part 3. Windows Autopilot Behind The Scenes Secrets – Admin Side – Part 2.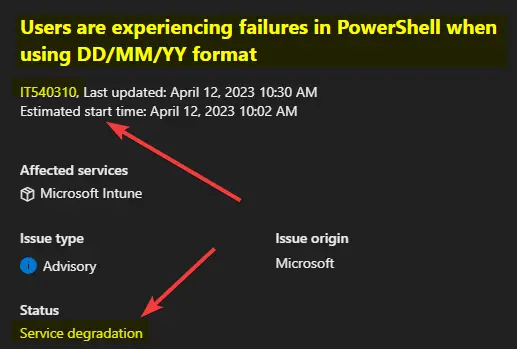 Download Windows Autopilot Deployment Flowchart
Happy Autopiloting 🙂 Bonus tip: Windows 10/11 Autopilot deployment process PDF can be downloaded from the link. You can download the Windows Autopilot Deployment Flowchart prepared by Michael Niehaus.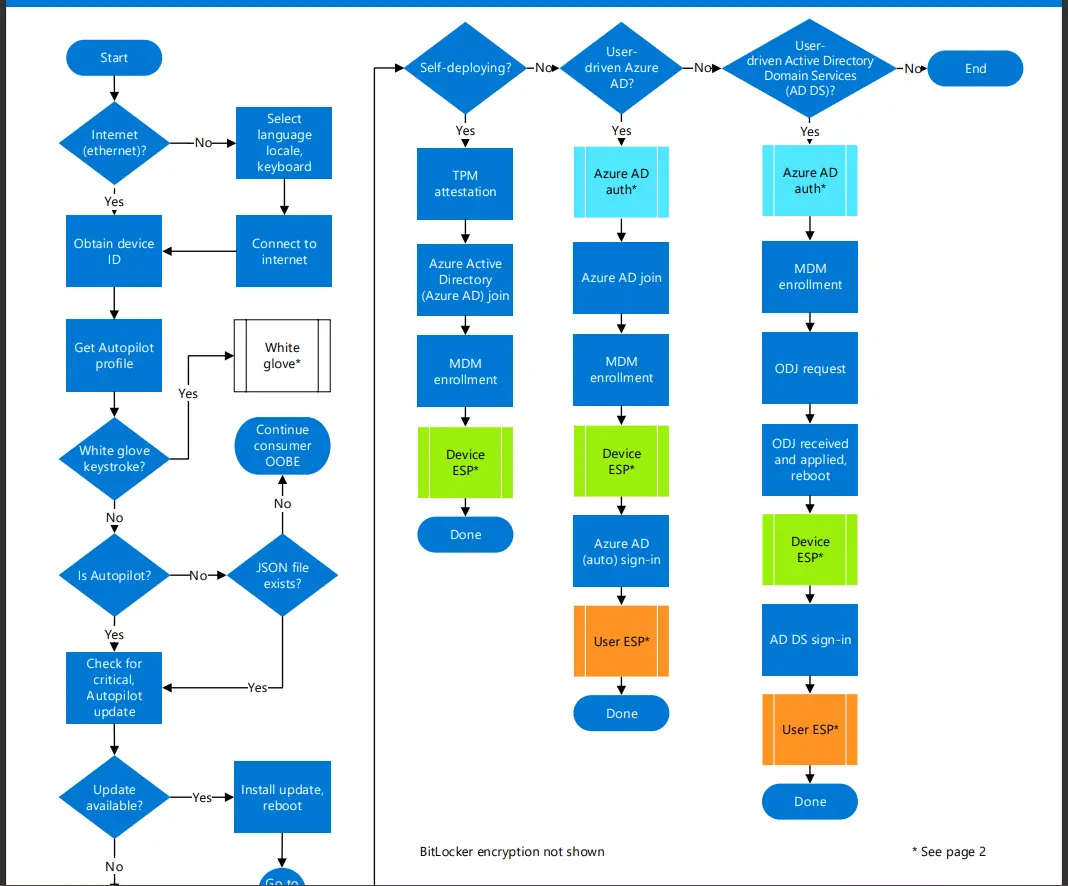 Current status Root Cause – Windows Autopilot Provisioning Delay Issue
Let's check the current status of the Windows Autopilot Provisioning Delay Issue from the below update from Microsoft. As per Microsoft, After investigating the root cause, they have found that a recent update contained a code issue, which resulted in an impact.
Microsoft has already developed a new build and started the verification process to ensure our new build will be the most effective route toward mitigation.
Root cause: Microsoft's most recent build contained a code issue that caused an impact.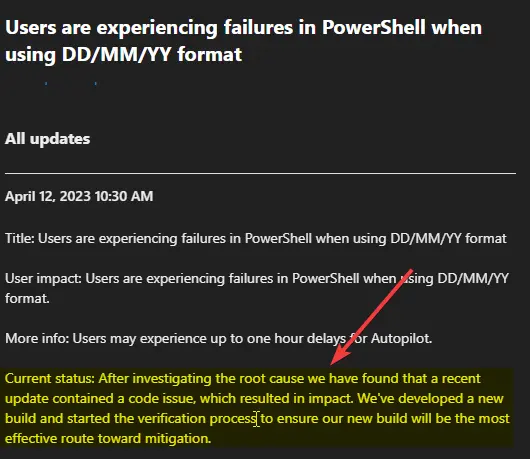 Author
Vidya is a computer enthusiast. She is here to share quick tips and tricks with Windows 11 or Windows 10 users. She is also keen to find solutions to and write about day-to-day tech problems.