Telemetry data is the basis for solutions like Windows analytics. Telemetry data includes information about hardware, updates, application up-time, crashes, etc. Let's Analyse Telemetry Data using Windows Diagnostic Data Viewer.
Introduction
Last year I wrote a blog on Telemetry. This area has gone through a lot of transformations and improved a lot. As we know, Desktop analytics will soon replace Windows analytics, which adds a lot more new features. 
For more details on Desktop Analytics, refer to Anoops post. Before enabling telemetry, customers want to understand what data is being sent from the computer to Microsoft. Microsoft published documentation on privacy, compliance, and data types collected.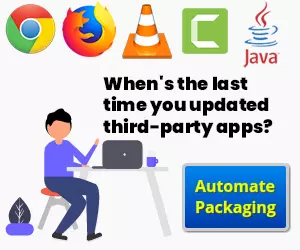 But still, a common question from the customers is, "Is there a log on my computer which shows what Microsoft collects data"?. The answer to this is "Yes," This is possible using the Windows Diagnostic Data Viewer app.
What is Windows diagnostic data ?
Windows diagnostic data is technical data sent from Windows devices about the device, OS, and other software performance. Microsoft uses this data to improve the Windows 10 build and dependent components.
What is Windows Diagnostic Data Viewer app?
Windows Diagnostic Data Viewer is a tool to review diagnostic data collected from your devices and sent to Microsoft. This tool will help to increase trust and confidence for those who want to know what data is being sent in telemetry.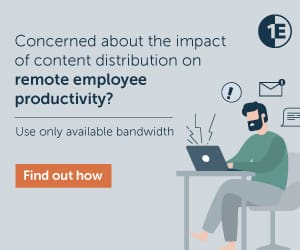 This tool is can also be used with PowerShell commands. This tool works on Windows 10 1803 and above.
How to Enable and use Diagnostic Telemetry Data?
There are different ways to enable telemetry like SCCM, Intune, GPO, Script, etc. For more details, refer here. In this post, I will be allowing the telemetry to manually to the full, as shown below. In this scenario, Windows will then send the full diagnostic data to Microsoft.
Analyse Telemetry Data using Windows Diagnostic Data Viewer
To enable data viewing, Navigate to Settings > Privacy > Diagnostics & Feedback. Scroll down to the Diagnostic Data Viewer section and turn the switch "On."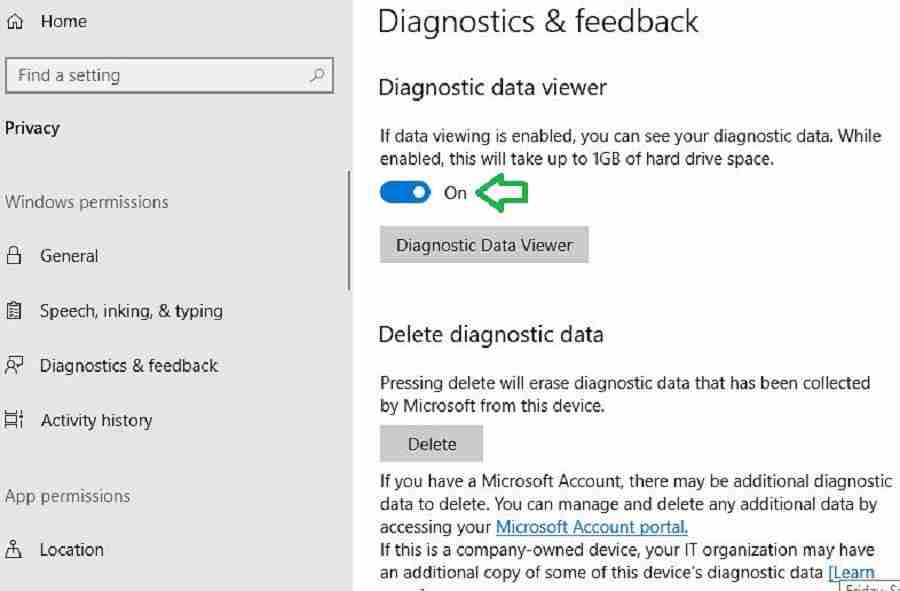 Where is Telemetry Data Stored?
Telemetry data stored in a hidden folder %programdata%\Microsoft\Diagnostics. The data in this folder is encrypted. Hence we cannot see any raw data to analyze without any tool.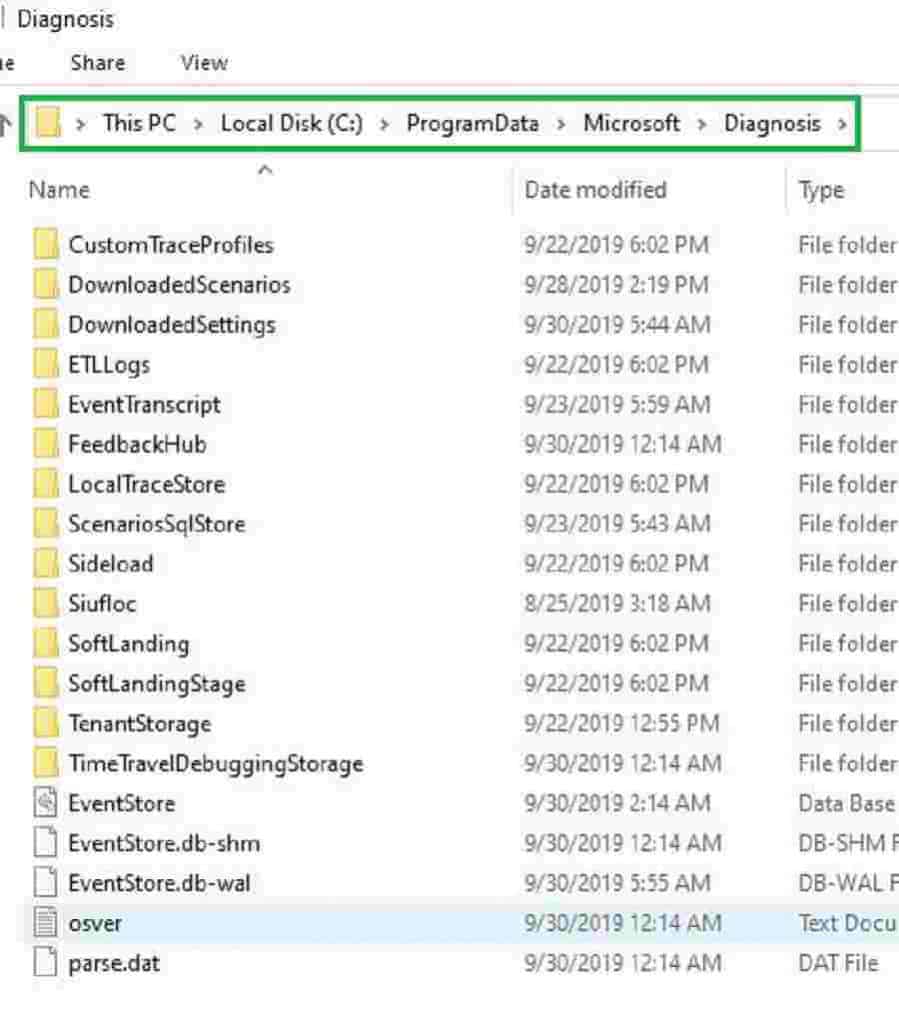 How to View/Analyse Telemetry Data?
So let's install the tool "Windows Diagnostic Data viewer." This tool is available in the Windows store. After installation, you can either click the "Diagnostic Data Viewer" button. Or launch the "Diagnostic Data Viewer" shortcut that appears in your Start menu.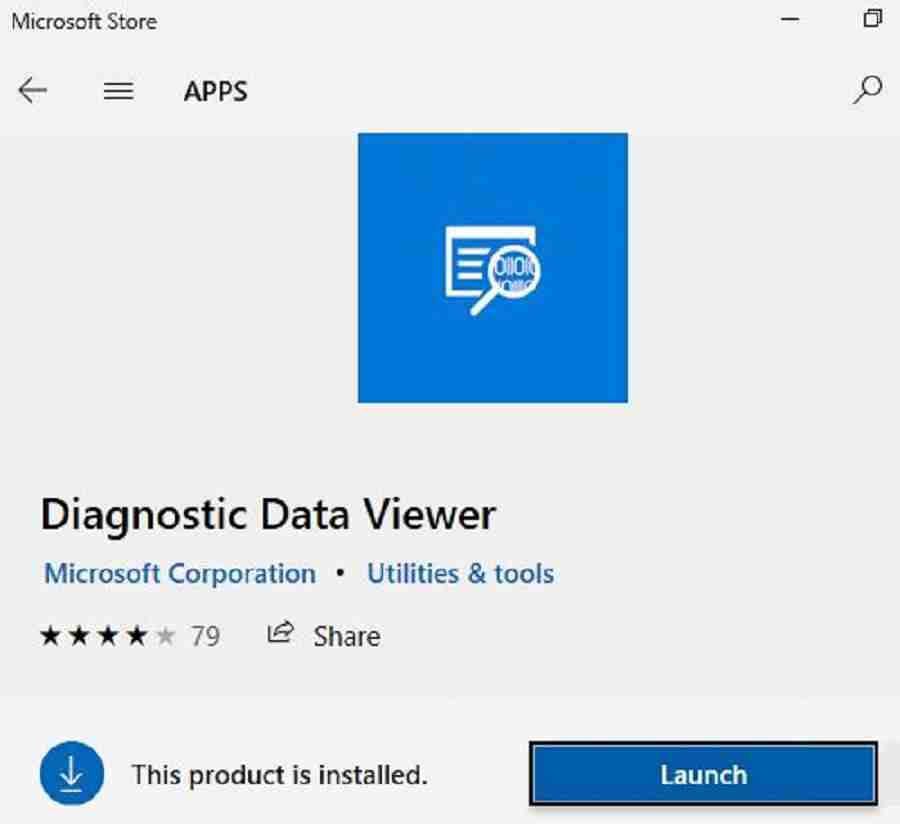 Diagnostic Data Viewer Overview
Let's go through different options in the Diagnostic Data Viewer app.
Click on "About your data" for overview and top applications sending data.

Navigate below to understand the different categories of diagnostics data. And no of events captured in each category.
Click on the top right corner to export this view or data to CSV.
Event categories include:
Browsing history
Device Connectivity and Configuration
Inking Typing and Speech Utterance
Product and Service Performance
Product and Service Usage
Software Setup and Inventory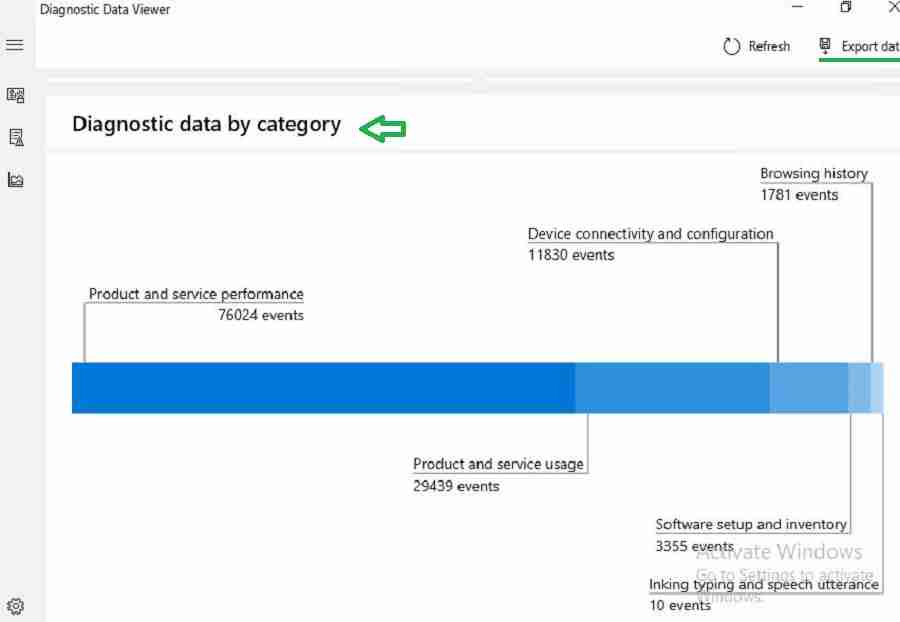 Json Data
To understand more details about these events, navigate to "view diagnostics data."
Refer to this link to understand the data types and events collected by diagnostics data.Then use the search feature to check whether a particular data type is getting collected or not.
On the right side, the data displays in JSON format. It will also show the category of the data it belongs to. Microsoft uses this event data to understand how the device and app performance.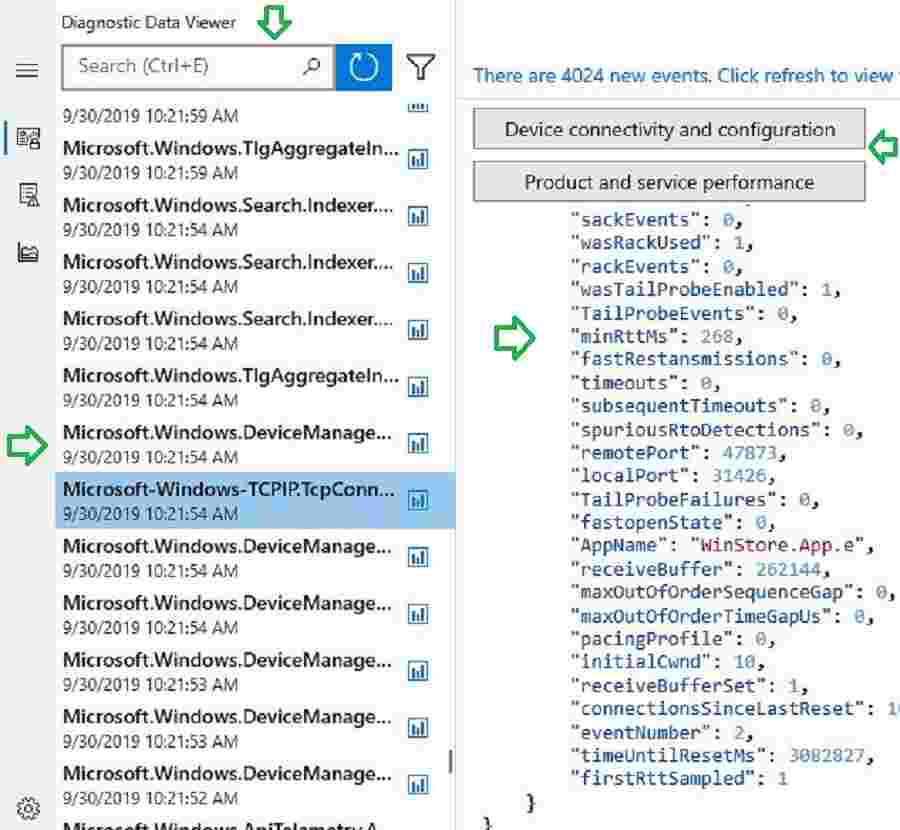 View Problem Reports
Next, 'let's select the "View problem reports" tab. Here you will see problem reports from the system like host process or service hung, etc. We can also check whether this problem report is sent to Microsoft.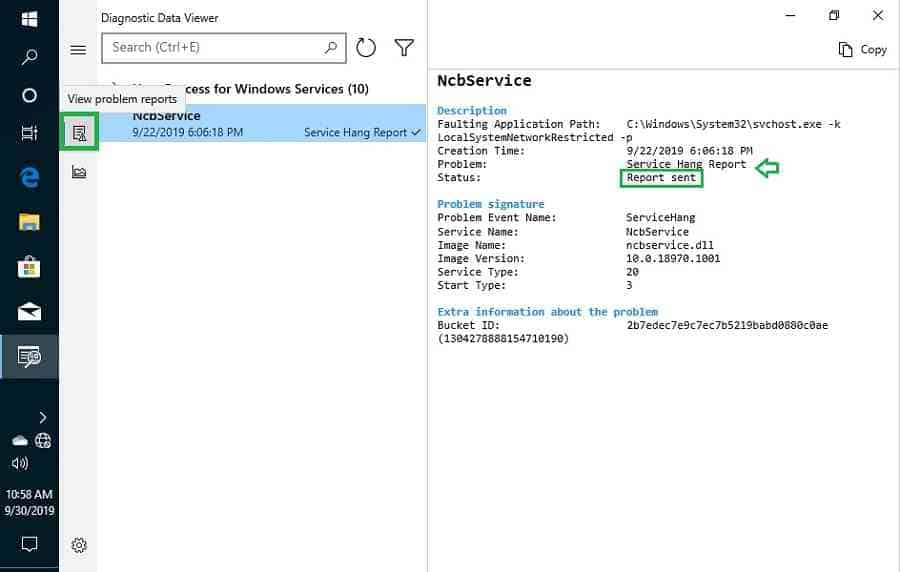 Storage Size Capacity
By default, diagnostic data can consume max 1 GB of Hard disk and 30 days retention period. But you can change the default value is required.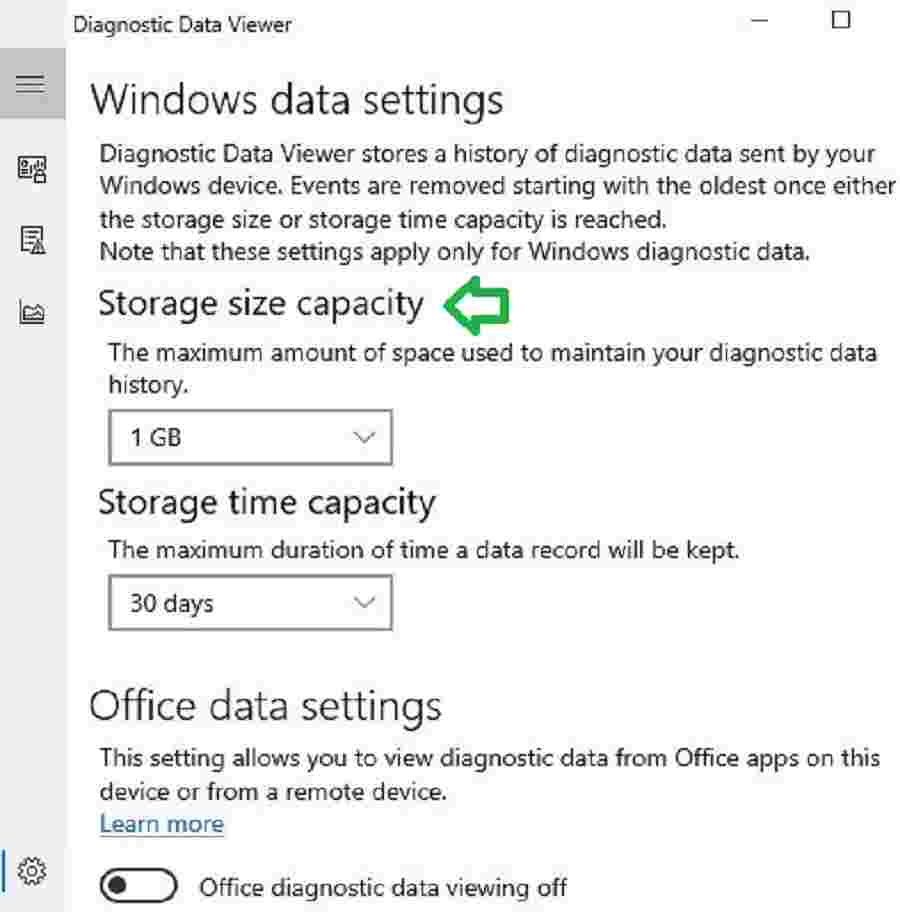 Conclusion:
I think at this stage; this tool needs a lot more capabilities. Let's see whether Microsoft will bring more features in upcoming versions.
Overall, this tool is interesting from the analysis and troubleshooting point of view. When we encounter any errors or performance issues, we can refer to this tool for some guidance. We may find some information in other logs or event viewer.
But I think this tool will be a single pane to view all analytics data from the local computer. For each telemetry level, it also helps to understand how much data is sent to Microsoft. This will help to decide for those who are concerned about privacy.
Resources