SCCM Client Free Disk Space can be Converted into Virtual SAN ConfigMgr Configuration Manager. SCCM client's free disk space can be converted into Virtual SAN? Yes, with innovative products or add-ons as explained below.
In the previous blog about the enhancement of SCCM, I've explained, "How can we Achieve Zero Footprint Caching and Resolve Disk Space Issues in SCCM."
See more at: https://anoopcnair.com/2014/05/28/achieve-footprint-caching-resolve-disk-space-issues-sccm/.
SCCM Client Free Disk Space can be Converted into Virtual SAN
In this post, we will go through another topic which is Virtual SAN. Even if we use Zero FootPrint Caching, the fact is that isolated file spaces are unaware of each other.
We don't get the full advantages of Zero Footprint caching when we use isolated file spaces. So to enhance the features of Zero Footprint further, the Adativa Onsite team is using another innovative method called Virtual SAN.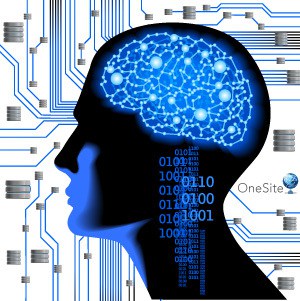 So what is Virtual SAN? And How it's useful? Adaptiva OneSite takes SCCM /ConfigMgr caching to a whole new level by orchestrating individual SCCM client cache into an omniscient, precise virtual SAN. Virtual SAN eliminates the ambiguity of isolated file spaces in caching mechanism. In many ways, Adaptiva Onesite Virtual SAN helps the SCCM administrator's life much easier. 
Unification: OneSite's virtual SAN joins all the caches at a single site into a unified SAN.
Self Formation: No configuration, No Administration, and No Allocation required for Adaptiva Onesite Virtual SAN. When you've 10 SCCM clients with OneSite agent, each with an average of 50GB free disk space, 500 GB virtual SAN gets formed automatically.
WAN Protection: SCCM Packages Never get downloaded TWICE (NO re-download) over the WAN.
Intelligent System: The virtual SAN wisely removes the content that has the most copies at a site. SCCM Client Free Disk Space can be Converted into Virtual SAN ConfigMgr Configuration Manager?
Cooperation of systems: When the content is needed, it's available for fast transfer on the LAN, not a slow WAN. Multiple copies of the content at each location provide business continuity.
Virtual SAN ConfigMgr Configuration Manager
Read More about Onesite Virtual SAN – http://www.adaptiva.com/virtual-san/
Resources
SCCM Related Posts Real World Experiences Of SCCM Admins (anoopcnair.com)
About Author -> Anoop is Microsoft's Most Valuable Professional Award winner from 2015 on the technologies! He is a Solution Architect on enterprise device management solutions with more than 20 years of experience (calculation done in 2021) in IT. He is Blogger, Speaker, and Local User Group Community leader. His main focus is on Device Management technologies like Configuration Manager, Windows 365 Cloud PC, Intune, Azure Virtual Desktop, Windows 10, and Windows 11.