ConfigMgr SCCM 2012 SP1 Upgrade Checklist? Are you looking SCCM ConfigMgr 2012 R2 upgrade check list? Please go over here :
ConfigMgr SCCM 2012 SP1 To R2 Upgrade Checklist HTMD Blog (anoopcnair.com)
. Microsoft has released the checklist for Configuration Manager 2012 SP1 upgrades. Download the evaluation version of CM 2012 SP1 from here. Also, be aware of know issues of CM 2012 SP1.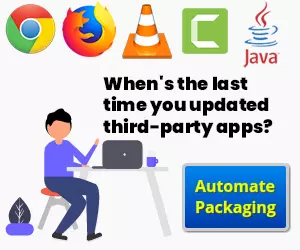 Re download the CM 2012 SP1 if you've downloaded it before 25-Jan-2012. There are updates in the binaries. More details here. How to update client to SCCM 2012 SP1?
ConfigMgr SCCM 2012 SP1 Upgrade Checklist
What are the options available this will be the next challenge? More information on client upgrade to SP1 here. There is a Cumulative Update 1 for ConfigMgr 2012 SP1. CU1 and CU2 resolve some of the Known Issues of SP1. More details about CU2 fixes here.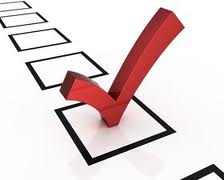 Few Eye Catching Bullet Points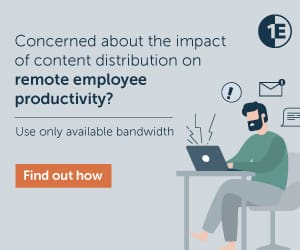 1. Top to Down approach. Need to upgrade the CAS server (if you've one) first then primary and it's secondary servers.
2. Take backup of CAS as well as Primary servers. Ensure that you've a good copy (I would suggest to have 2 copies just in case) of backup.
3. Install Windows Assessment and Deployment Kit (Windows ADK). Available here.
4.Disable the site maintenance task "Delete Aged Client Operations" on primary sites. This is interesting step, this is the first time I'm hearing about it. More details are available in the following TechNet link.
5. Create a copy of all the build-in collections IF you've modified those. In ConfigMgr 2012 SP1 the built-in collections are read-onlyand cannot be modified. Isn't that interesting?
6. Run the prerequisite checker, 1 or 2 days prior to the actual upgrade. It would be easy to identify whether there is any issue with prerequisites or not.
7. Download prerequisite files and redistributable files which are the required for ConfigMgr 2012 SP1.
8. Take a copy of CM 2012 DB and attach it to a test SQL server and run test the database upgrade.
9: WSUS patches KB 2720211 and KB 2734608 need to be installed on CAS, primary and remote SUP servers (Creation of SUP will fail without these updates applied to WSUS). Thanks to Mike !
10. Uninstall previous version Windows Automated Installation Kit (AIK) from the server before installing new version.
11. Go through the KB article 2801416 to understand the process that we need to follow before SP1 upgrade.
12. Apply the following hotfix 2801987 before upgrading ConfigMgr 2012 SP1 Client.
More Details on System Center 2012 Configuration Manager SP1 Upgrade checklist HERE.
Some other important topics which we need to take care after the upgrade process are also available at Considerations For Upgrading to CM 2012 SP1.
There is no supported way to uninstall the Service Pack 1, more details available at the bottom the above mentioned link.