SCCM Product group released most awaited rollup hotfix KB4057517 for SCCM CB 1710. No need to "separately" download the hotfix KB 40575517. Instead, it will be available within your SCCM CB 1710 console. This fix won't be visible on the servers if you are not upgraded to 1710 version of SCCM. From my perspective, this is must install hotfix for SCCM. This has the fix for 13 documented issues with the current production version of SCCM.
Subscribe the YouTube channel here
I completed the upgrade on my LAB environment and uploaded the video here. I would recommend to test the installation of the rollup hotfix KB4057517 on your pre prod or staging environment before installing the hotfix on production SCCM servers. Read rollup hotfix KB4057517 release note here.
Console Version 5.00.8577.1108
Site Version 5.0.8577.1000
13 Fixes Included in SCCM CB 1710 in KB4057517
Azure AD Authentication with SCCM MP issue
SCCM clients fall back faster than the time that is specified issue
Retrying a large single-file download – Office 365 update files
Download failures-Office 365 Application Installation Wizard
Persist content in the client cache related issues
SCCM Client Notification Restart request is processed incorrectly
Decommission-related State message – CO-Management incorrectly
State messages sent by Azure AD users issues
Windows Server 2008 SP2 – SCCM Clients are not upgraded issues
Client restarts issues process of retrying a TS policy download
Conditional Access Policy Issues for Domain Joined machines
Download of express updates may fail for Windows 10
Office 365 Client Installation wizard related issues
How to Install Hotfix KB4057517 on SCCM Secondary Servers
I don't have secondary servers in my lab environment. But I would recommend you to follow the instructions in the release notes of rollup hotfix KB4057517. After you install this update on a primary site, pre-existing secondary sites must be manually updated.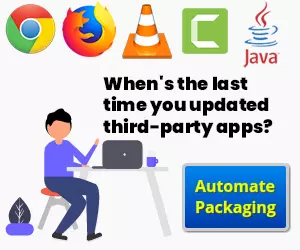 To update a secondary site in the Configuration Manager console, click Administration, click Site Configuration, click Sites, click Recover Secondary Site, and then select the secondary site. The primary site then reinstalls that secondary site by using the updated files.
Configurations and settings for the secondary site are not affected by this reinstallation. The new, upgraded, and reinstalled secondary sites under that primary site automatically receive this update.
Run the following SQL Server command on the site database to check whether the update version of a secondary site matches that of its parent primary site: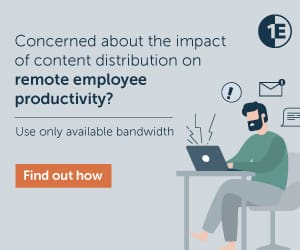 select dbo.fnGetSecondarySiteCMUpdateStatus ('SiteCode_of_secondary_site')