Let's see how to Fix ConfigMgr Console Feature Update Task Retry Operation Error. In this post, let's try to fix the error when I tried to upgrade the ConfigMgr console to the latest version on the primary server.
Microsoft released the latest production version 2010 of Configuration Manager on 30th Nov 2020. This is an opt-in version of ConfigMgr and the Microsoft docs team.
You can also refer to the Top 5 new features of SCCM 2010 (a.k.a ConfigMgr) from the following blog post. This shall give you a quick overview of very useful features for day-to-day admin activities.
Issue
ConfigMgr console upgrade after 2010 primary server failed with the following error. In this post, we will try to fix this issue.

The feature Update Task Requires that you close the Configuration Manager console. Close all open Configuration Manager consoles and retry the operation.


Troubleshooting
Open the Task Manager from the ConfigMgr primary server where you are trying to upgrade the console.

Check whether Microsoft.ConfigurationManagement(32-bit) process is running or not?
Make sure your fellow admins have not opened the SCCM admin console with their login in the primary server.
If the process Microsoft.ConfigurationManagement(32 bit) is running in the task manager, which means some of the admins left their console open.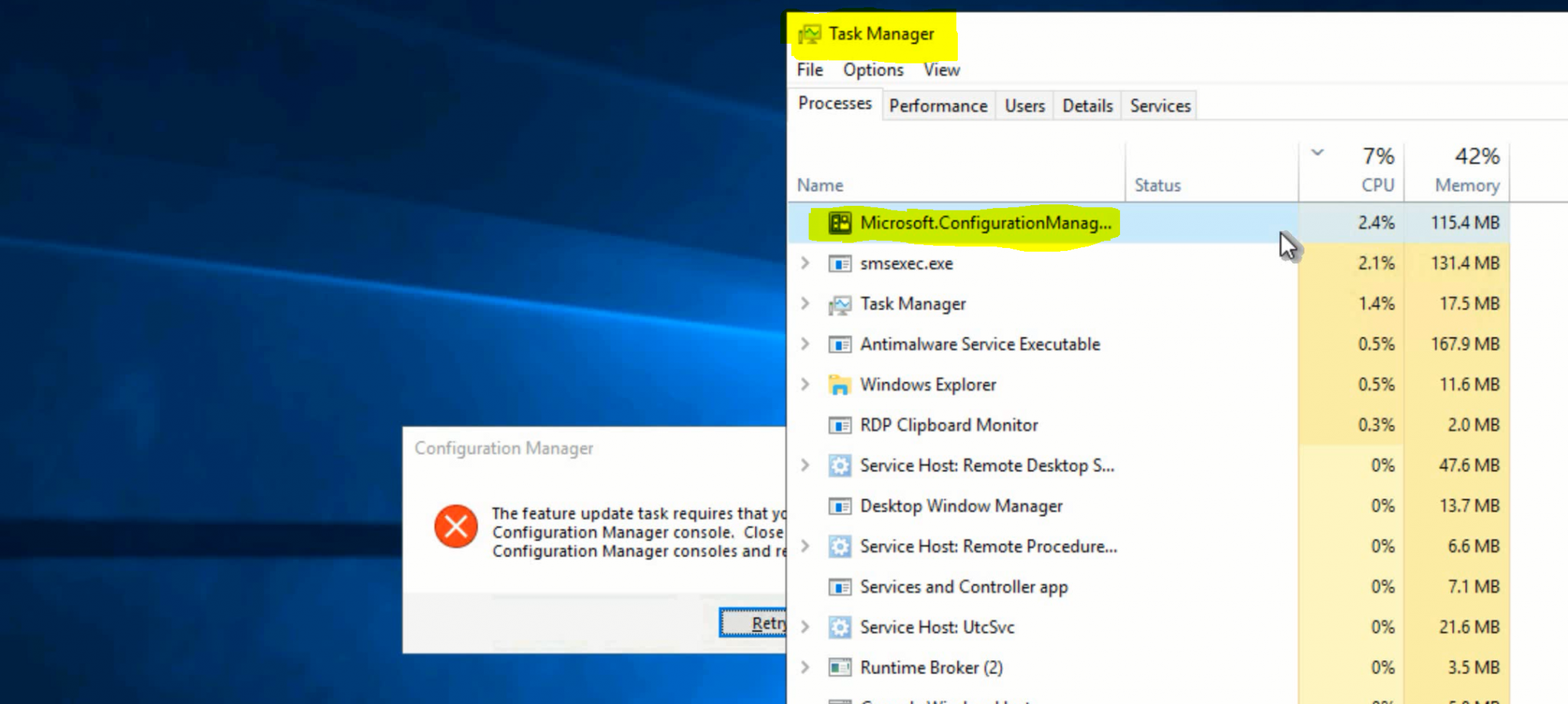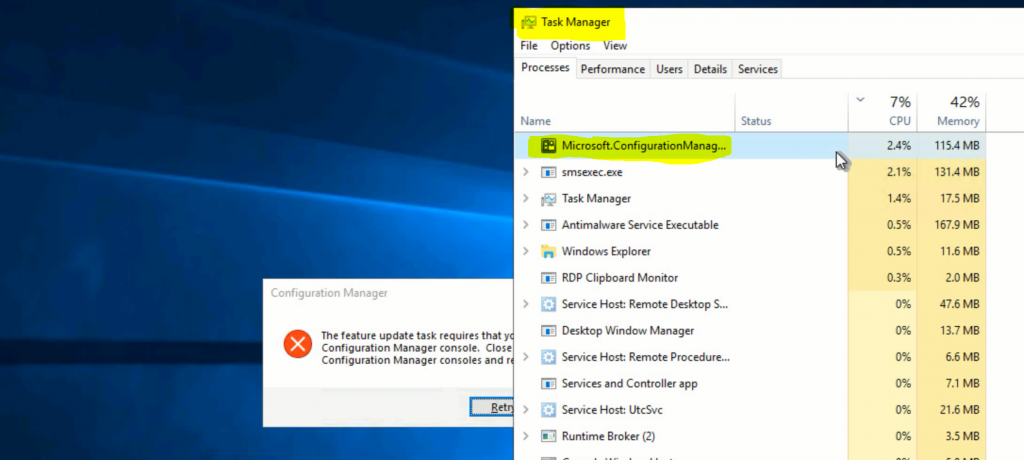 Fix
Fix is very easy. Let's see how we can fix this console upgrade issue. The best way is to find out who is the user and ask them to close the console. Follow the below method to forcefully close the console process from the task manager.
Right-click on the process called Microsoft.ConfigurationManagement(32 bit)
Select the End Task option from the right-click menu to close the console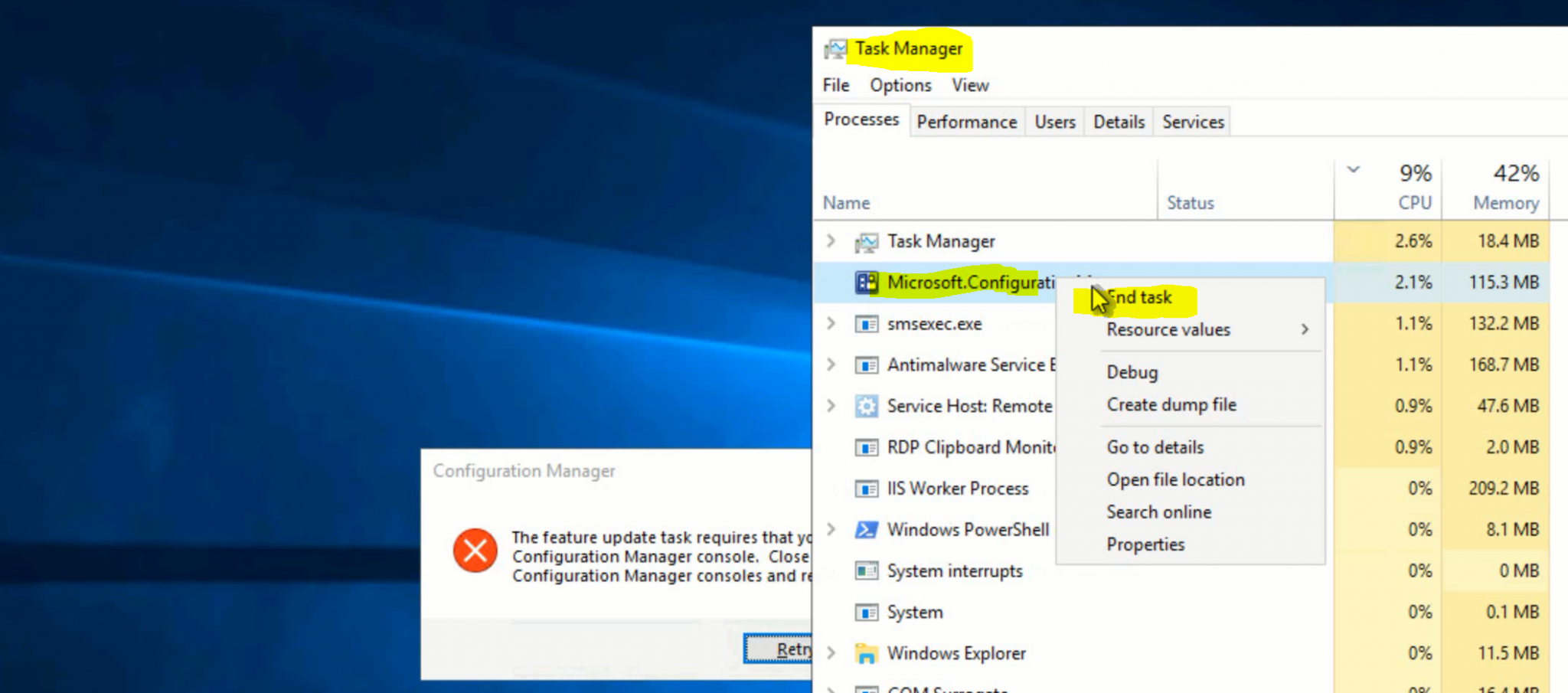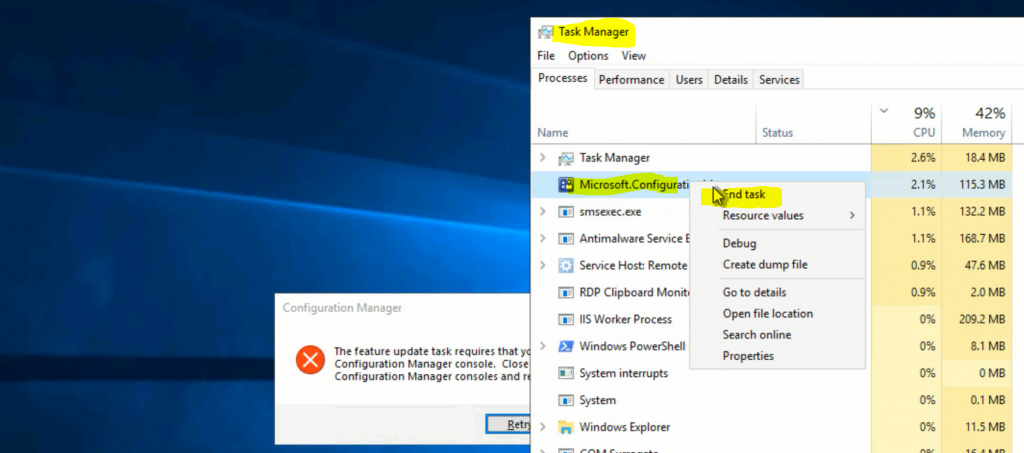 Make sure the console process is not running.
Click on the Retry button as shown in the below picture.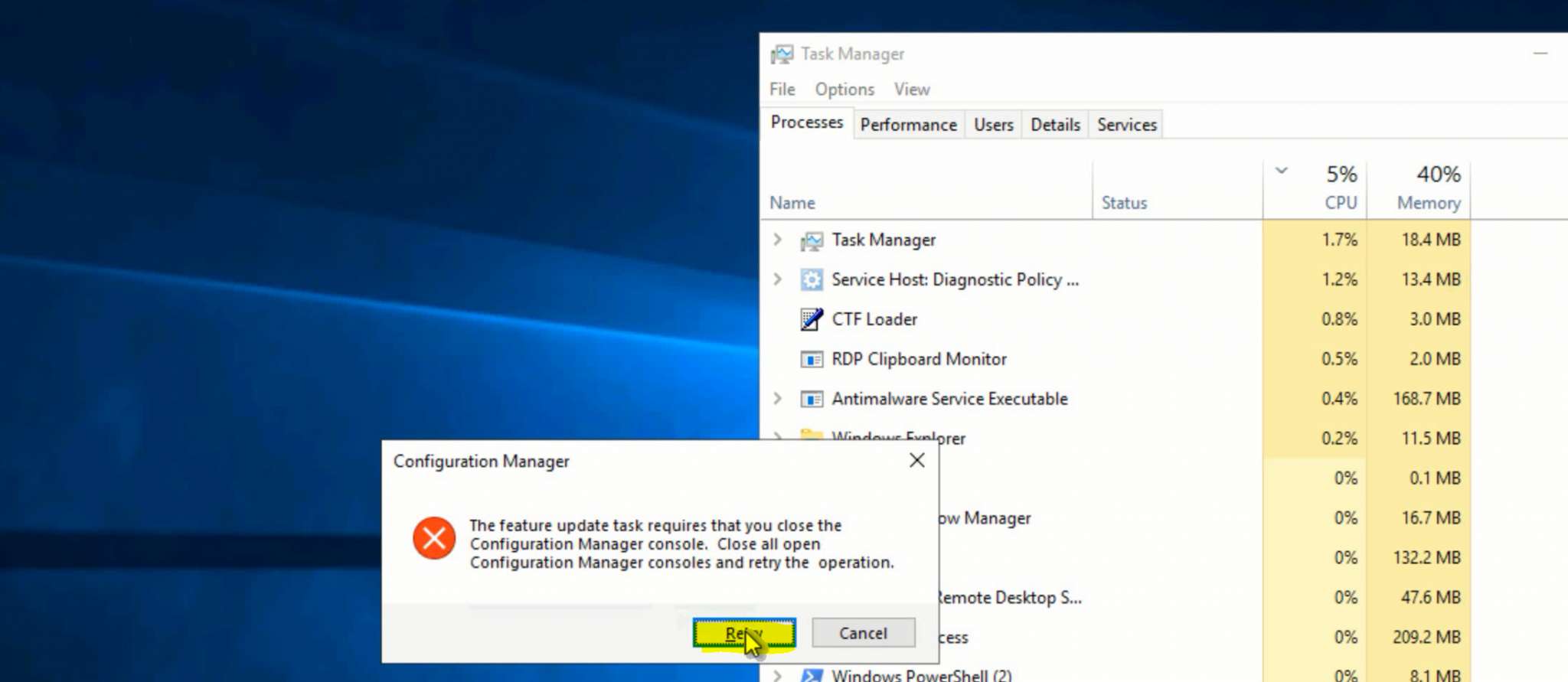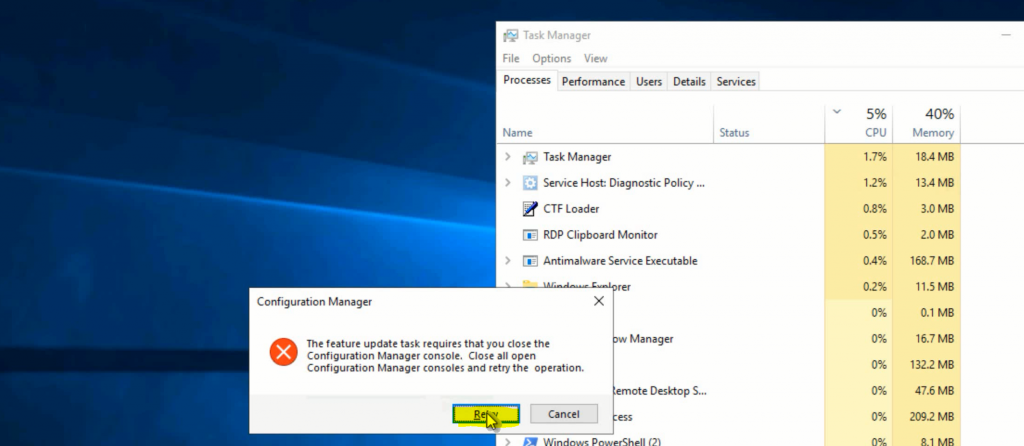 Result
The console is updated to the latest version and able to connect to the primary site without any issue.



Resources
Author
Anoop is Microsoft MVP! He is a Solution Architect in enterprise client management with more than 20 years of experience (calculation done in 2021) in IT. He is a blogger, Speaker, and Local User Group HTMD Community leader. His main focus is on Device Management technologies like SCCM 2012, Current Branch, and Intune. E writes about ConfigMgr, Windows 11, Windows 10, Azure AD, Microsoft Intune, Windows 365, AVD, etc…