Let's learn how to install and activate VAMT (Volume Activation Management Tool). Also, understand how to automatically activate Windows 7 devices for extended security updates (ESU).
Little Background
Microsoft announced the end of support for Windows 7 from January 14, 2020, and provided us the option to either migrate to Windows 10 or buy, purchase and install Extend Security Update(ESU) for Windows 7. Every environment has a different point and process of deploying and servicing Windows.
I know this blog is a bit late but for many, it will be required to extend the support for the second year as all of us have not been migrated to Windows 10 so I thought to post it.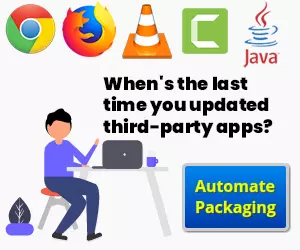 Many organizations have already implemented it but if I see there are not many posts on how to use Volume Activation Management Tool(VAMT) for activating it and issues which are faced.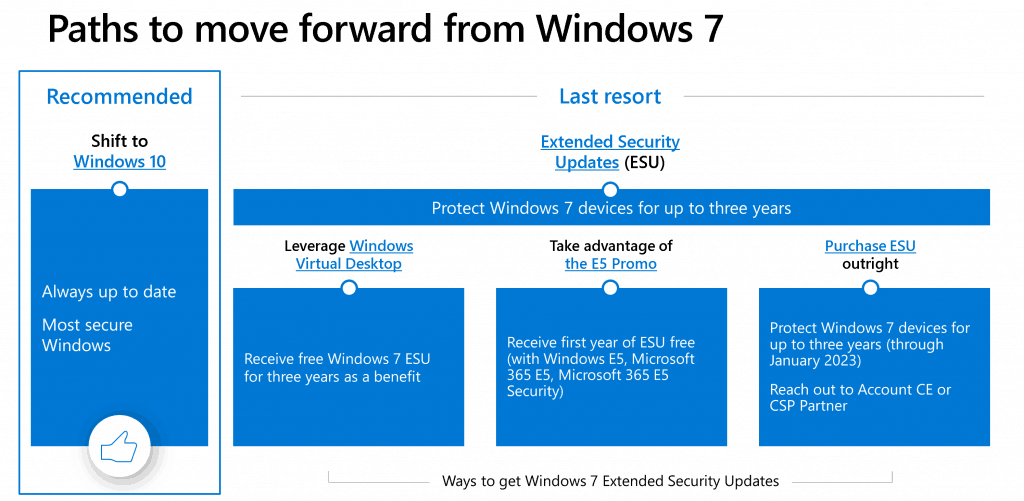 Introduction
There are two types of activation one for the machines connected to the internet which is 'Online Activation' and the other is 'Proxy activation'(some environment have their own machines which are behind firewall and have no internet).
In this post, I am assuming that you already have the new key to install we will be covering the technical part on how to use VAMT in activating that new key. More details on how to buy Extended Security Updates visit Microsoft Volume Licensing.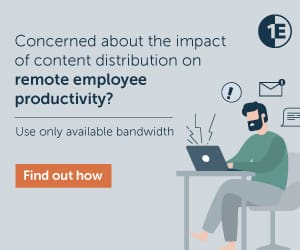 ESU Key activation Prerequisites
Install the SSU listed below (or a later SSU) and the ESU licensing preparation package: Windows 7 SP1 and Windows Server 2008 R2 SP1
Windows Server 2008 SP2:
Note: Once a servicing stack update is installed, it cannot be removed or uninstalled from the machine.
Introduction to VAMT and its Prerequisites
Introduction to VAMT
The Volume Activation Management Tool (VAMT) enables network administrators and other IT professionals to automate and centrally manage the Windows, Microsoft Office, and select other Microsoft products volume and retail-activation process.
VAMT can manage volume activation using Multiple Activation Keys (MAKs) or the Windows Key Management Service (KMS). The below diagram illustrates three common environments. For better understanding check Introduction to VAMT.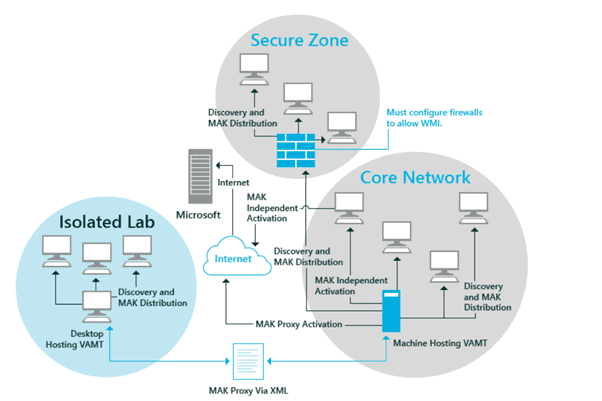 Important: VAMT is designed to manage volume activation for Windows 7, Windows 8, Windows 8.1, Windows 10, Windows Server 2008 (or later), Microsoft Office 2010 (or above). VAMT is only available in an EN-US (x86) package.
VAMT Requirements
Product Key Requirements
Product Key Types:
Multiple Activation Key (MAK)
Key Management Service (KMS) host key (CSVLK)
KMS client setup keys (GVLK)
System Requirements
1 GHz x86 or x64 processor
1 GB RAM for x86 or 2 GB RAM for x64
16 GB available hard disk space for x86 or 20 GB for x64
Display 1024×768 or higher resolution monitor
Network Connectivity to remote computers via Windows Management Instrumentation (TCP/IP) and Microsoft Activation Web Service on the Internet via HTTPS
Operating System – Windows 7, Windows 8, Windows 8.1, Windows 10, Windows Server 2008 R2, Windows Server 2012, or later. If installing on Windows Server 2008 R2, you must also install .NET Framework 3.5.
Installing and Configuring VAMT
VAMT can be installed as a part of the Windows Assessment and Deployment Kit (ADK) for Windows 10. VAMT requires local administrator privileges on all managed computers in order to deposit confirmation IDs (CIDs), get the client products, license status, and install product keys.
Installing VAMT
Download ADK for windows 10 VAMT 3.1 which comes with windows automated deployment toolkit Windows 10 ADK Setup
Run the ADK Setup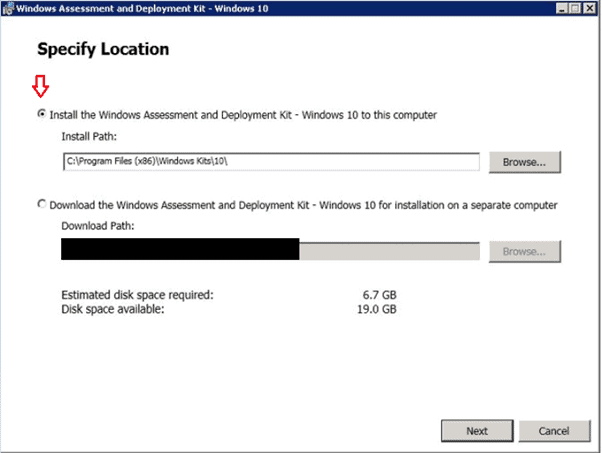 If required run the .NET framework 4.5 installation.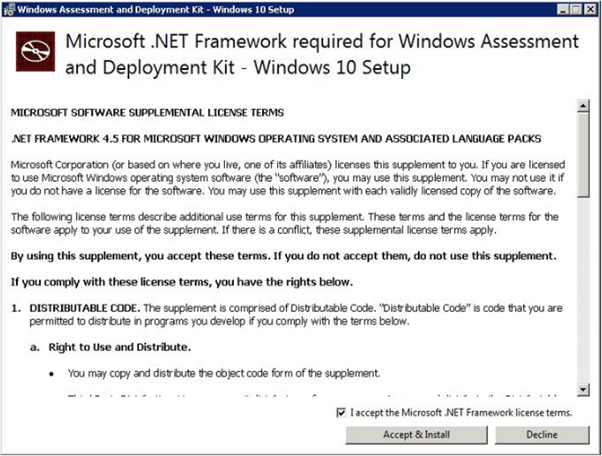 Accept the agreement and Install
Select Volume activation management tool and SQL express, click on install and wait for successful installation.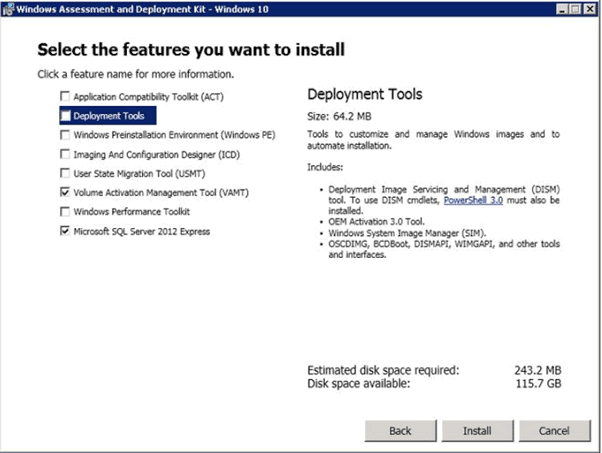 If you want, you can install SQL Server Express individually ex- for Windows 10 machine you can install SQL express 2017, and for Windows 7 machine you can install SQL express 2014.
Configuring VAMT for the first-time use
Once installed, open it and it will prompt you to specify database details, click on create new Database and provide the name of Database as VAMT. It will create the Database and connect to VAMT.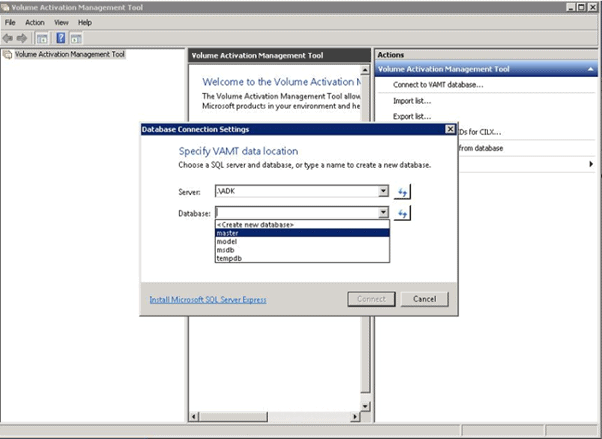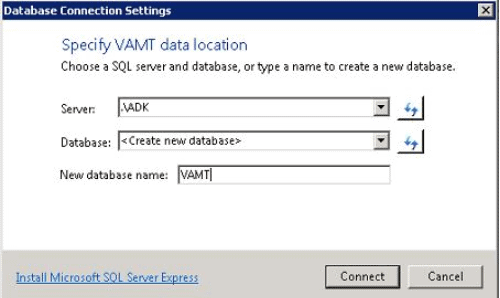 For Remote SQL server use the full FQDN like

servername.domain.com

Once Launched it will show like below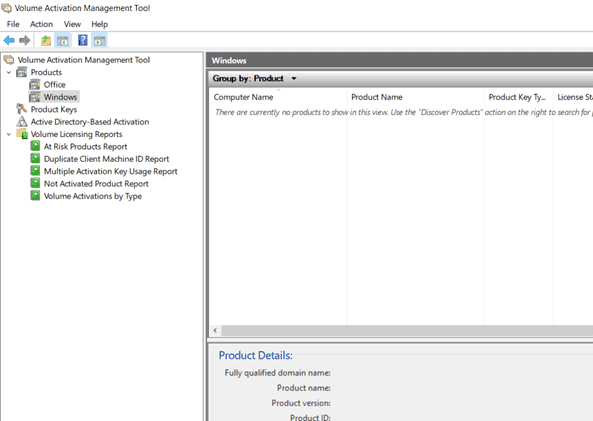 Adding and Activating Product Keys
Adding Product Key
Once VAMT is launched right-click on the Product key and select add product key, a window will open. Enter your Product Key and click on 'ADD KEY(S)'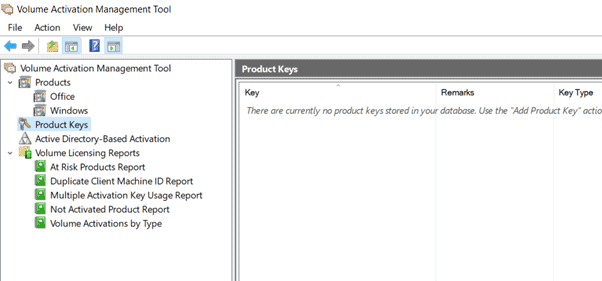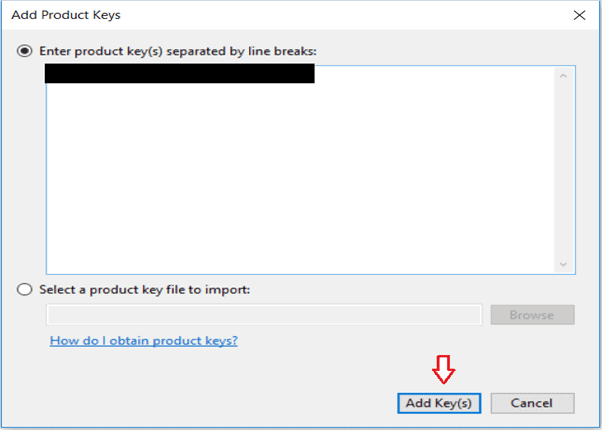 You can now see your product key is added.

Activating Product Key
Post addition of Product key, you need to discover the product, install the product key and then activate them using VAMT.

Select your domain, enter your computer name and click on search.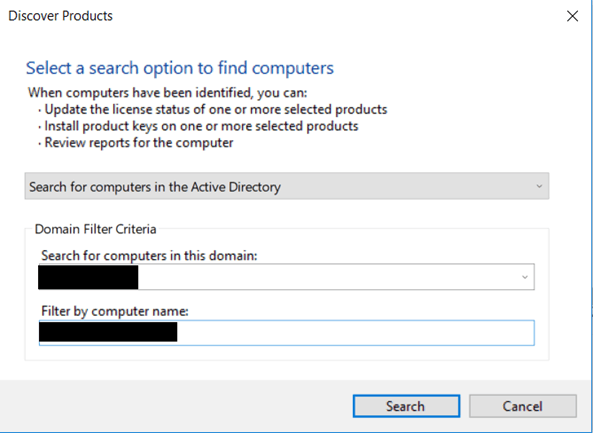 This will discover the machine into VAMT

Tip – If you want to discover more than 1 machine in VAMT then use as below Machine1,Machine2,Machine3…. And click on search.
Right click on the machine and select Update License Status using either current or alternate credentials.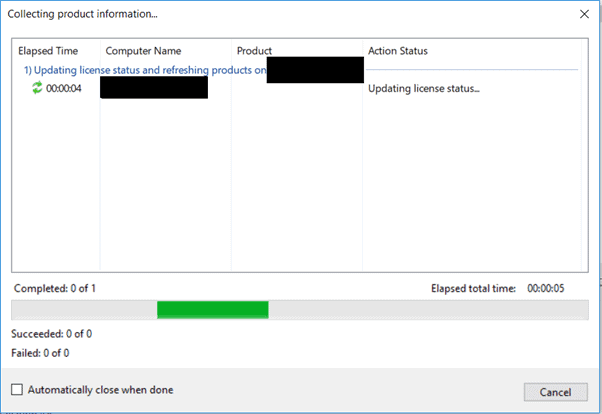 This will collect the product information and give you the status, as in my case I have already install the MAK key, so it is showing as Licensed and Genuine.

In your case the new key has not been installed so you can right click on machine and select 'Install Product Key', this will give you options how you want to install the product key. Since we have imported the MAK key it will show the option as below

Once successfully installed you will get following prompt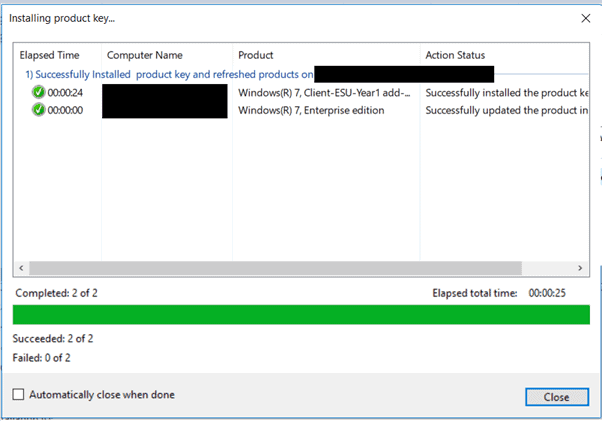 Once the key is installed you can close the windows and it will show you below the screen, but the new key will be 'Unlicensed' (as in my case it already shows licensed).

Right click on the machine row which shows as unlicensed and click on 'Activate'
For machine if they are connected to Internet you can select 'Online Activation' and for machine not having Internet connection select 'Proxy activation'.
For Proxy activation machine on which VAMT is installed should be connected to Internet.
Once you click on Activate, below screen will appear and it will show success.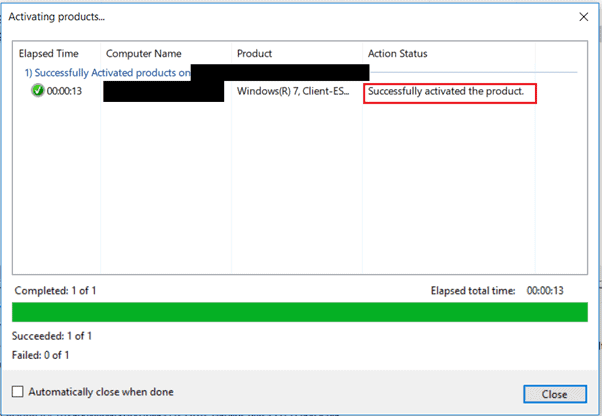 If you select 'Proxy Activation' below window will appear, use 'Acquire Confirmation ID, apply to selected machine(s) and activate', it will activate the product.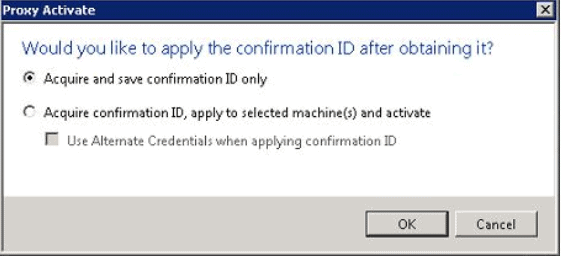 On how to install and configure KMS key follow the article Install a KMS Client.
Firewall Configurations for machines behind firewall
If machines are behind firewall WMI firewall ports need to be allowed to use VAMT activation on those machines.
For machines on Isolated network VAMT needs to be installed on a local machine in same network for activation to wok.
You can follow the article to know the firewall Requirements Configure Windows Firewall to allow VAMT.
In certain scenarios, only a limited set of TCP/IP ports are allowed through a hardware firewall. Administrators must ensure that WMI (which relies on RPC over TCP/IP) is allowed through these types of firewalls. By default, the WMI port is a dynamically allocated random port above 1024. The following Microsoft knowledge article discusses how administrators can limit the range of dynamically allocated ports.
Ports Requirement:
TCP Ports 135 and 445 Inbound – This is needed for Windows Management Instrumentation (WMI)
TCP 1024 – 2000 Inbound – Dynamic Ports for Windows Management Instrumentation (WMI).
TCP 41952 – TCP 65535 – Dynamic Range RPC.
Known Issues
One of the most common issue which you will face while adding the product key is 'the product key is Invalid'
To fix this you need to
Download the VAMT Files . The download includes the following files:

pkconfig_win7.xrm-ms

pkconfig_vista.xrm-ms

Copy the two downloaded files to C:\Program Files (x86)\Windows Kits\10\Assessment and Deployment Kit\VAMT3\pkconfig, replacing the older versions of the files.
Close VAMT, and then restart it.
For other known issue follow the article Known Issues
References