Let's see how to deploy "Google Chrome" (Intune Google Chrome?) browser to Windows 10 devices using Microsoft Intune. I have a post that explains, "Deploy Google Chrome Update with SCCM."
NOTE! – There is a 0-Day bug with Chrome Browsers. Update the Google Chrome browsers immediately. More details – Chrome's audio component (CVE-2019-13720) while the other resides in the PDFium (CVE-2019-13721) library.
Download Chrome Enterprise Version MSI
You can download the enterprise version of the Google Chrome browser from the following Google Server.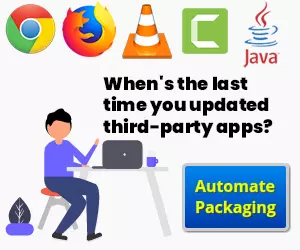 I usually download the FULL version of the Google Chrome browser. But, you have an option to download Google Chrome update MSI as well.
Create Intune Chrome Browser Line of Business App
Navigate to Apps -> Windows -> Windows apps
Click on +Add button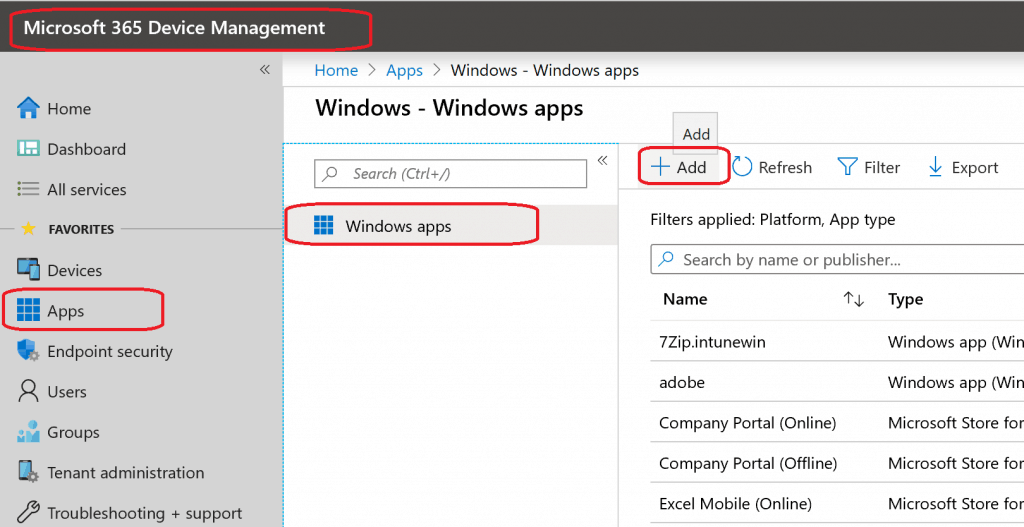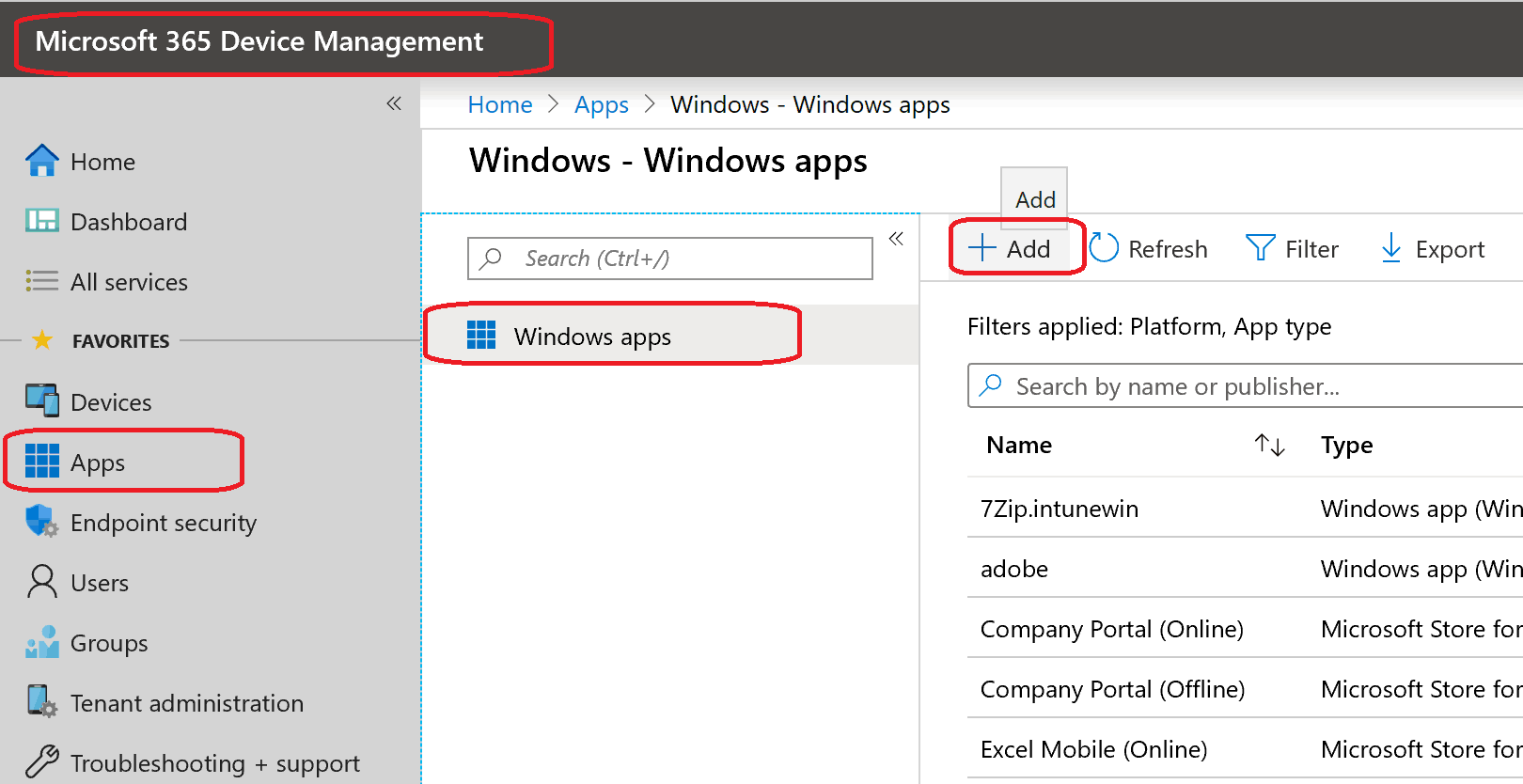 Select Line-of business app to create Google chrome browser application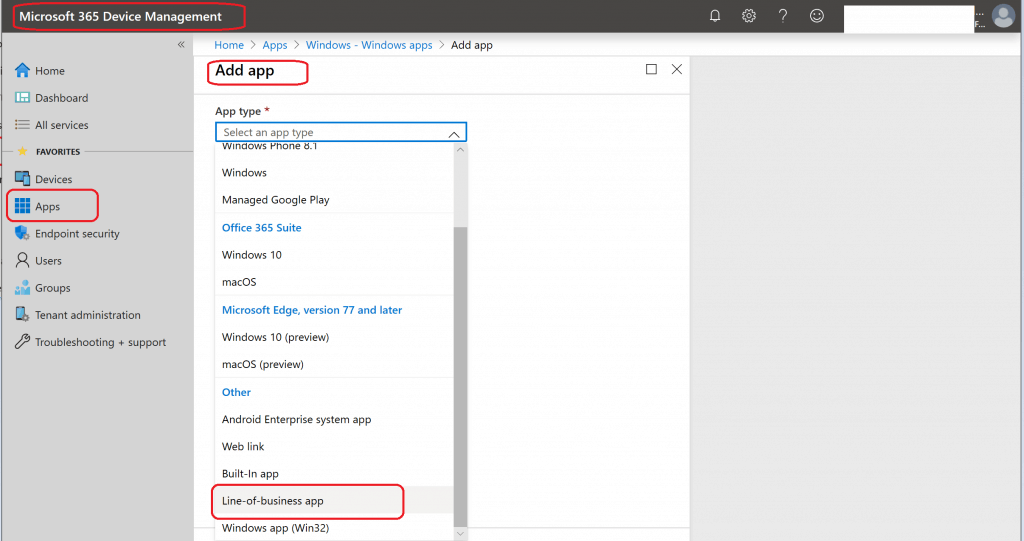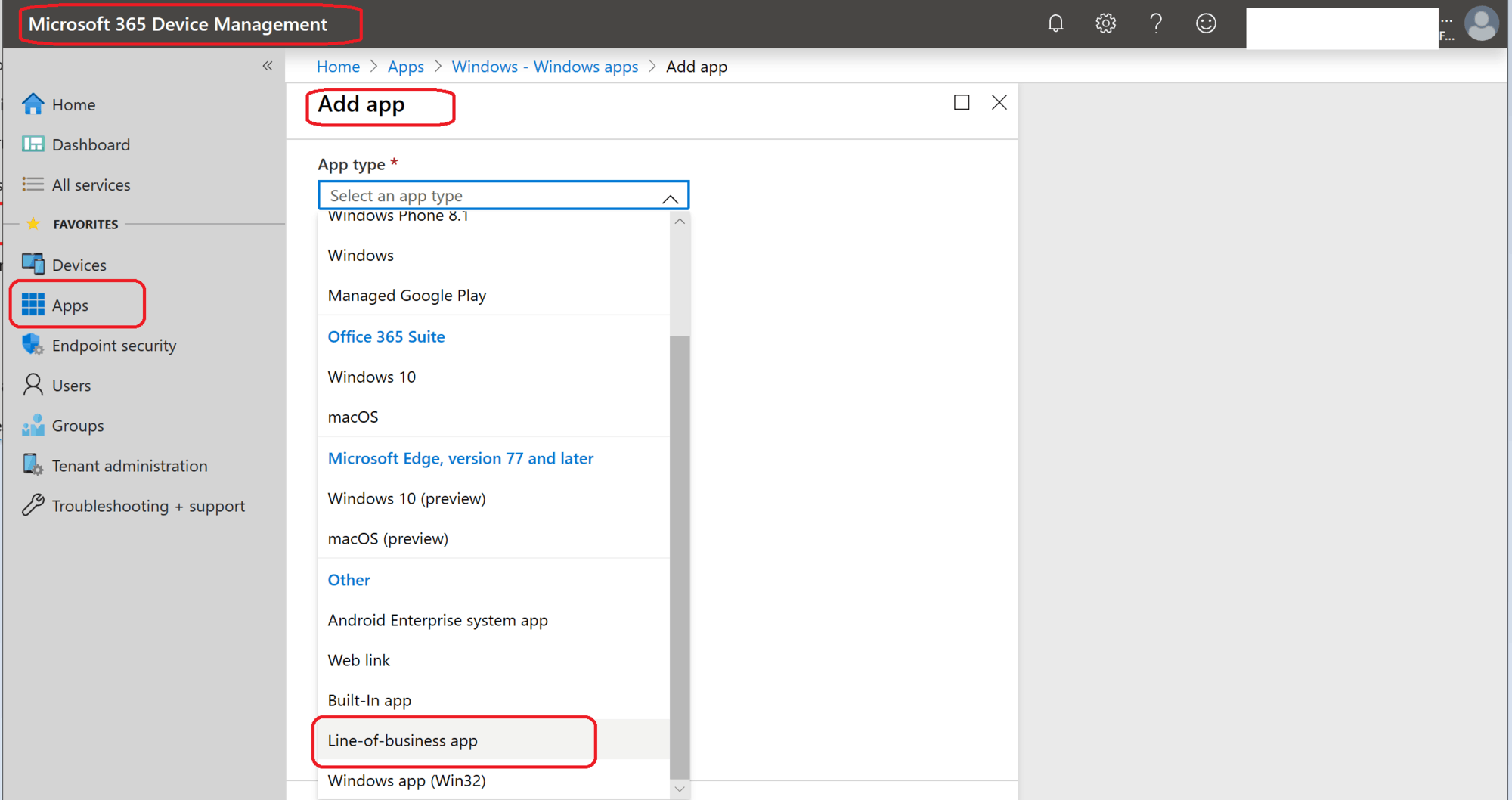 Click on App package file and select Application
Click on the FOLDER icon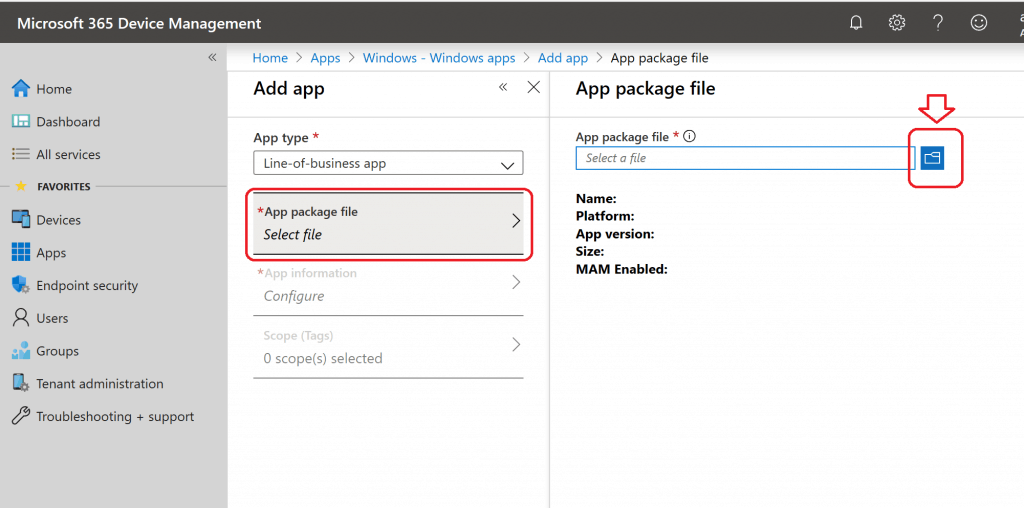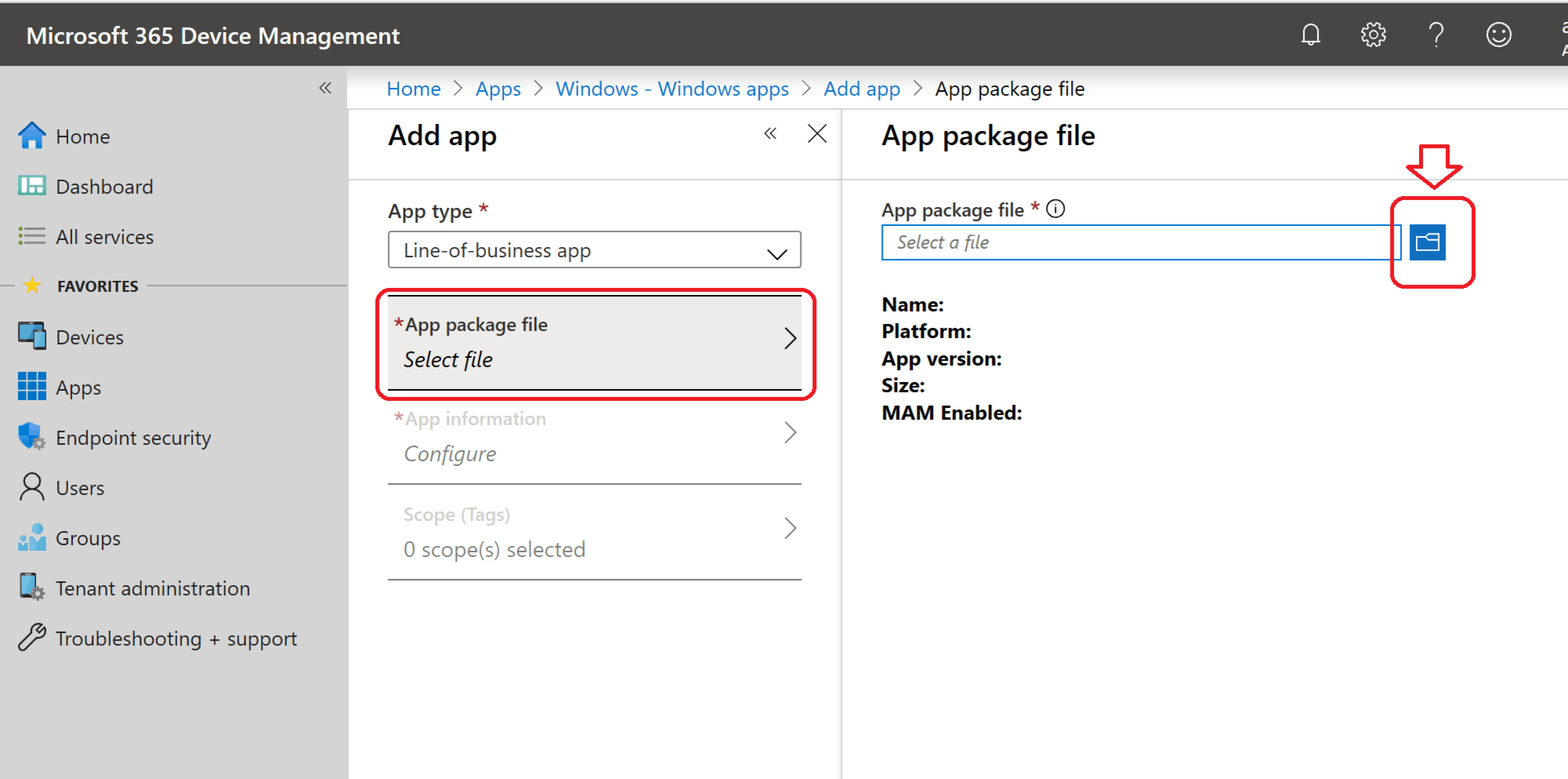 Browse using Windows Explorer and Select the MSI – the Google Chrome Browser MSI ( GoogleChromeStandaloneEnterprise64.msi)
Click OK to continue
Name:  Google Chrome 
Platform:  Windows 
App version:  67.208.87 
Size:  57.44 MiB 
MAM Enabled:  No 
Execution Context:  Per-Machine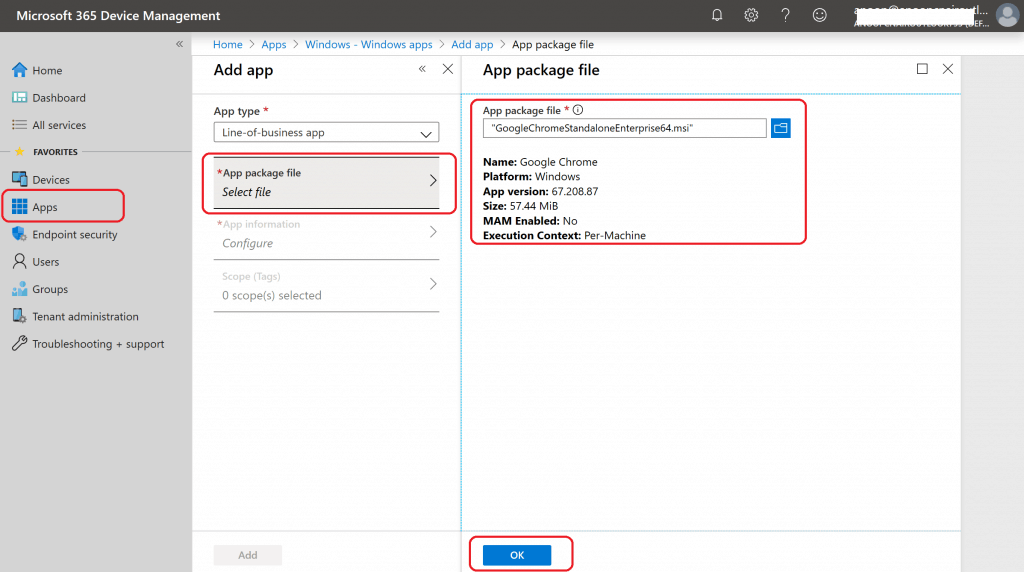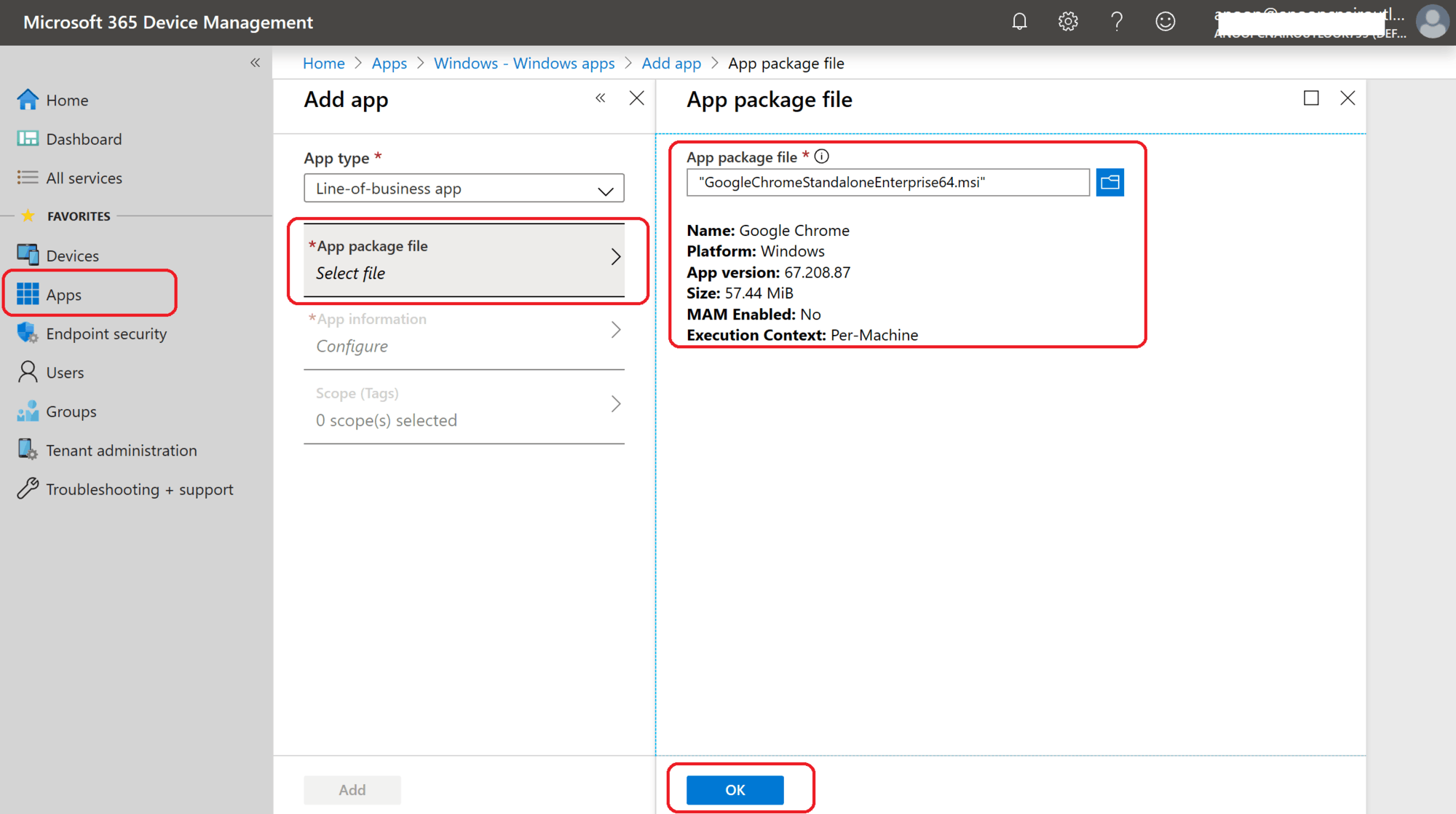 Click on App Information Configuration
Fill the App Information (Mandatory information for Line of Business app)

Name – Google Chrome
Description – Google Chrome
Publisher – Google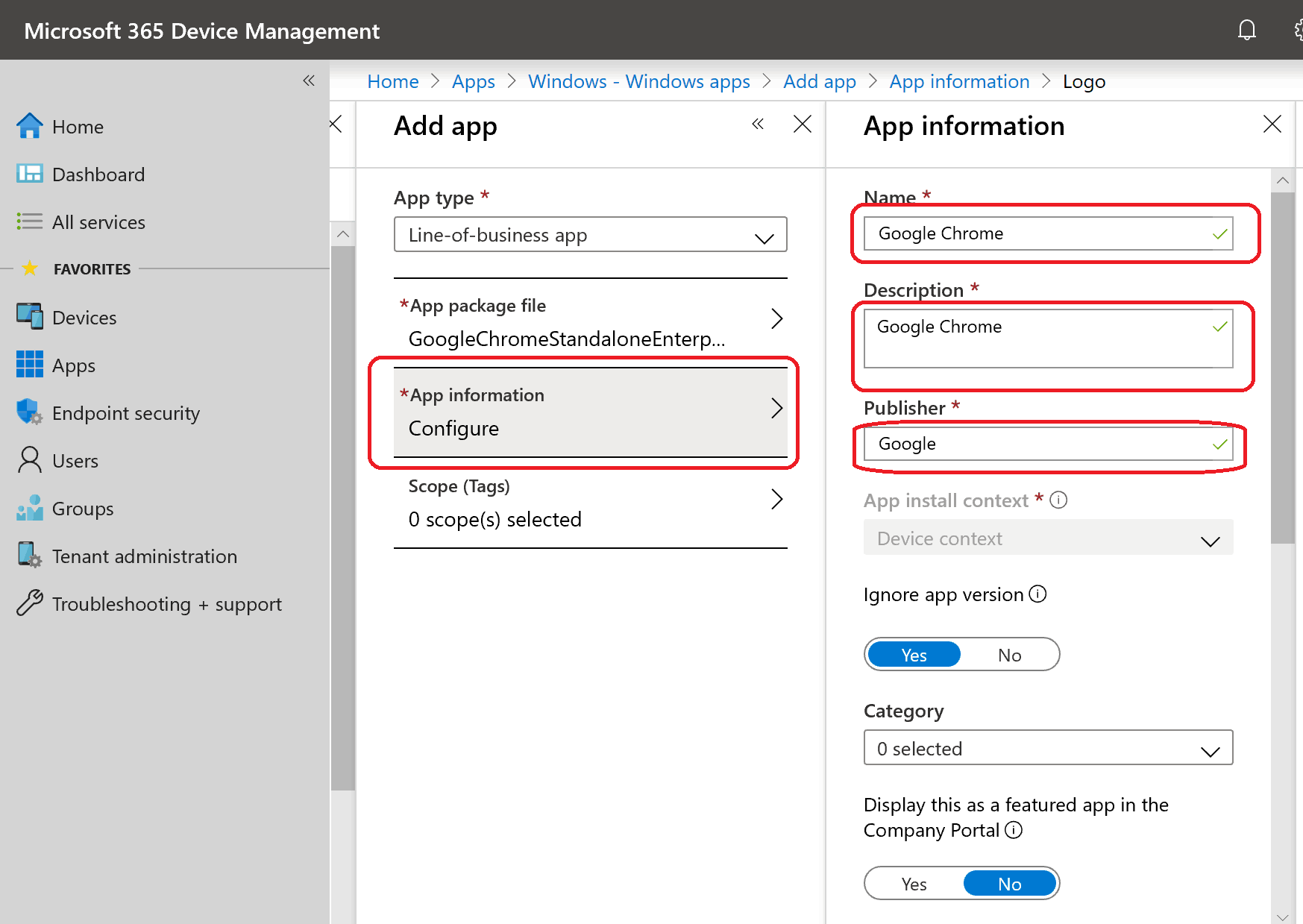 Select the Logo for Google Chrome Browser application
Click on Browse (FOLDER ICON)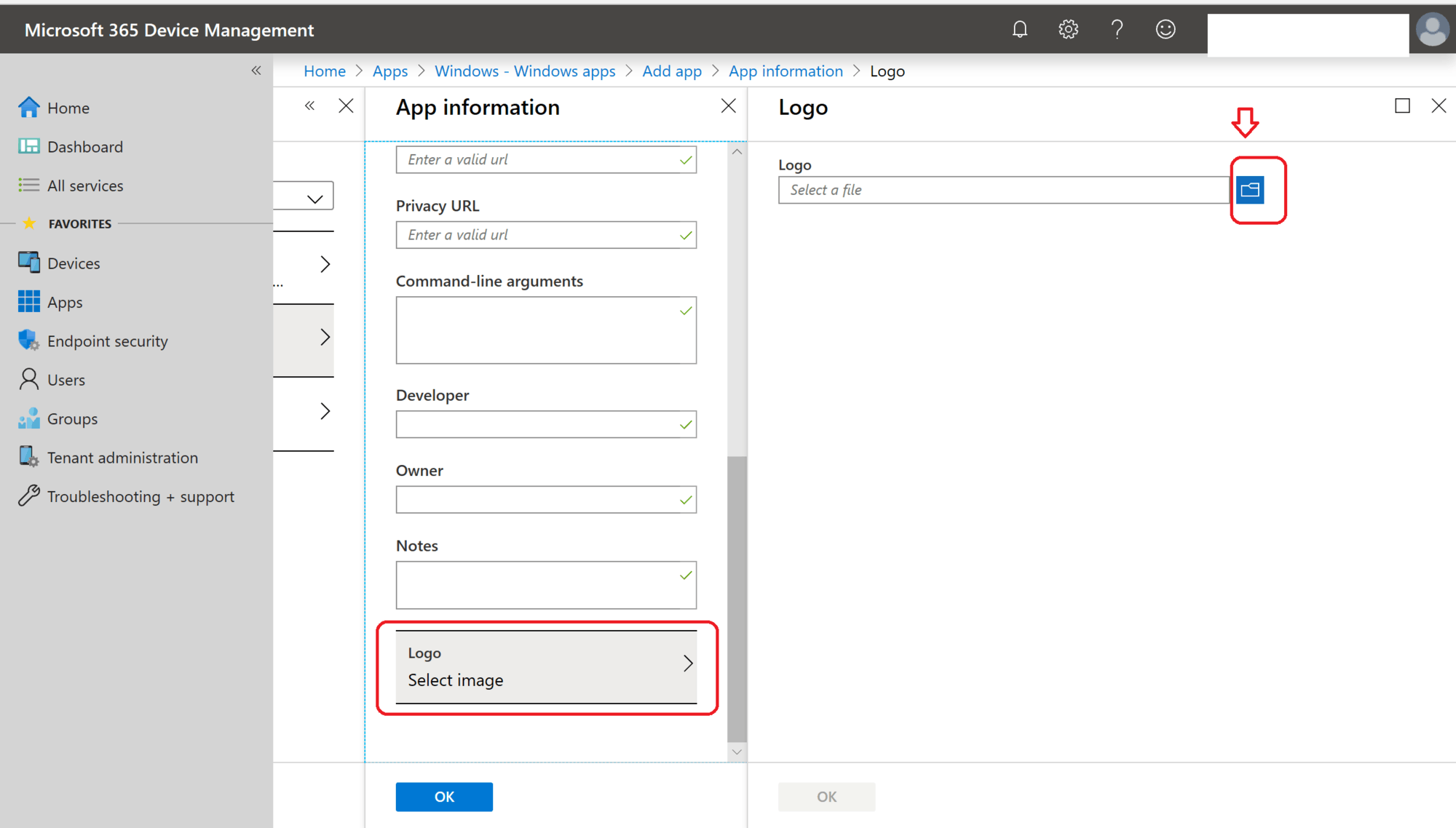 Copy and Save the Chrome ICON to your computer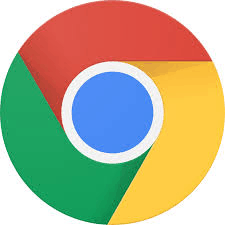 Select the saved chrome icon

Intune will automatically upload and analyse the icon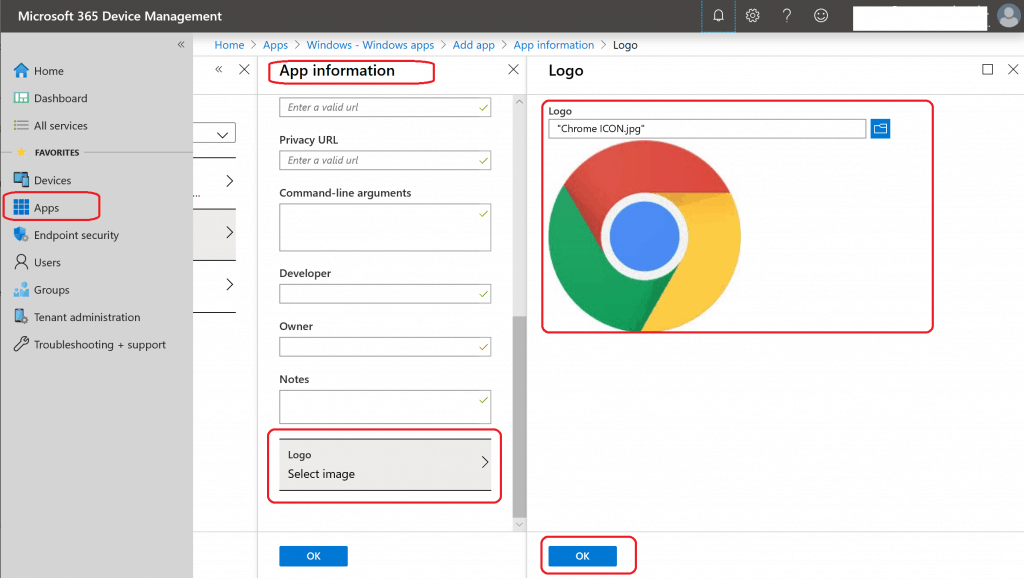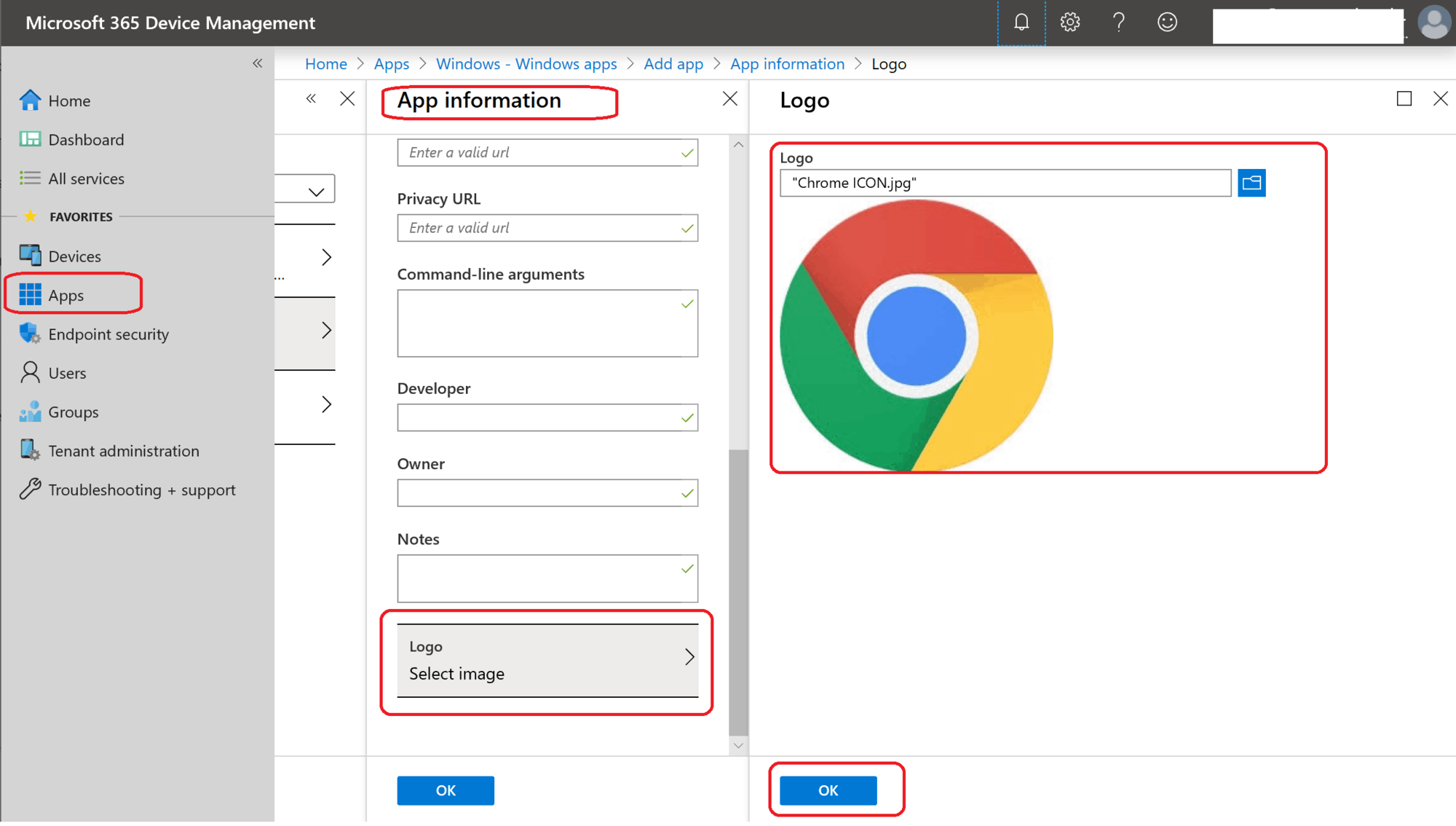 Click OK
Click OK
Select the Scope (Tags)
Click +Add
Select Tags -> Test
Click on Select
Click OK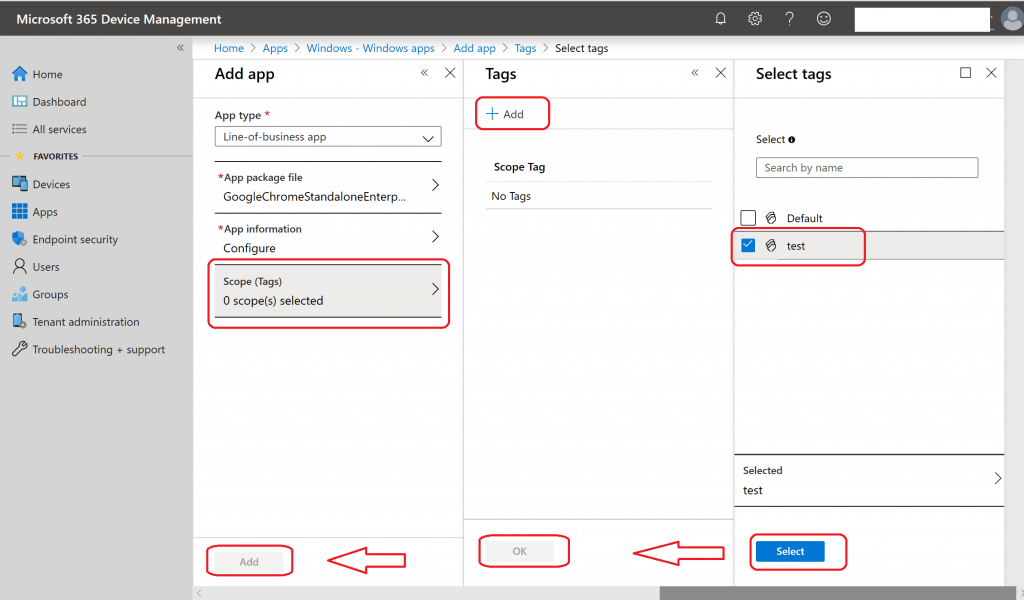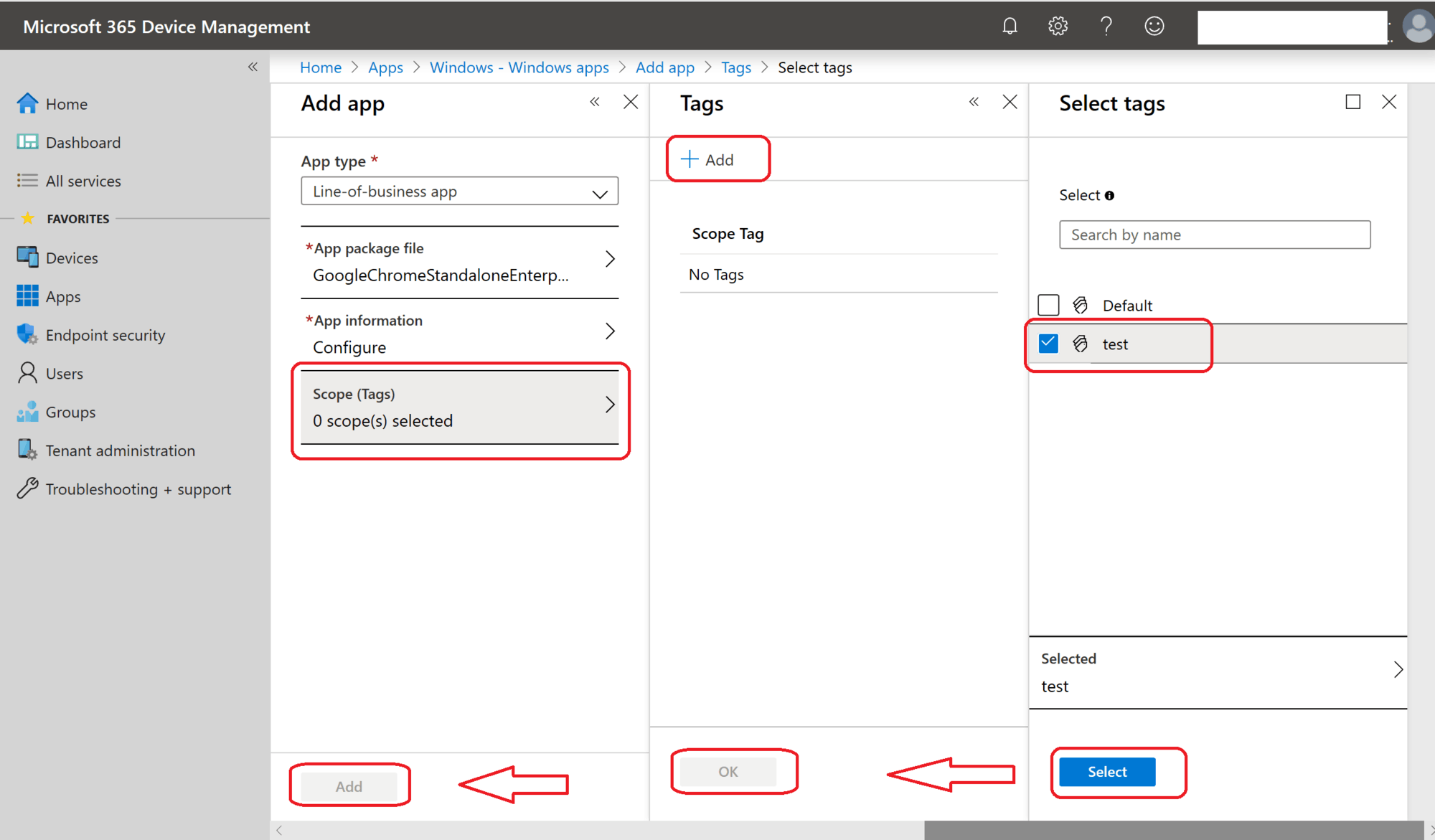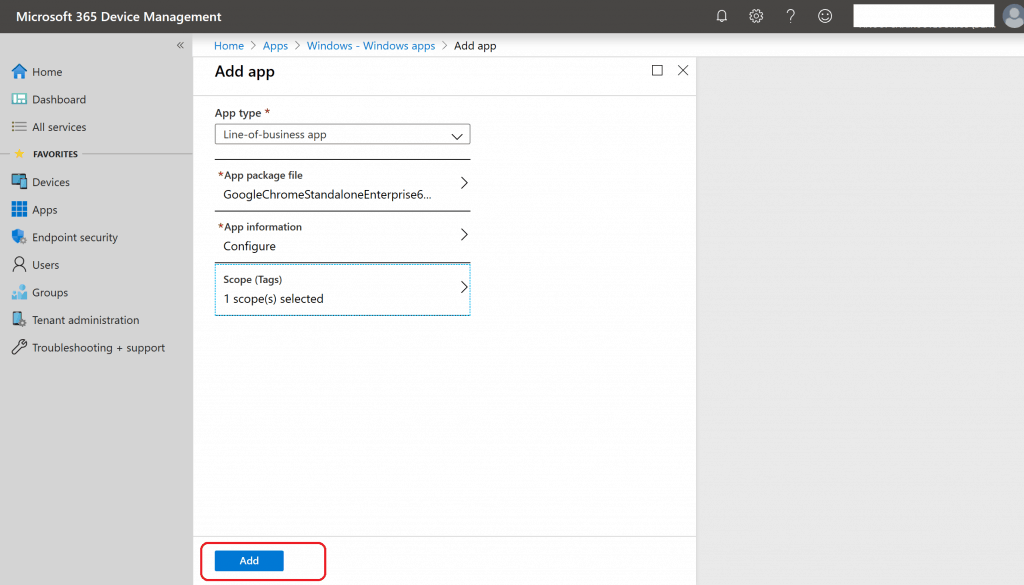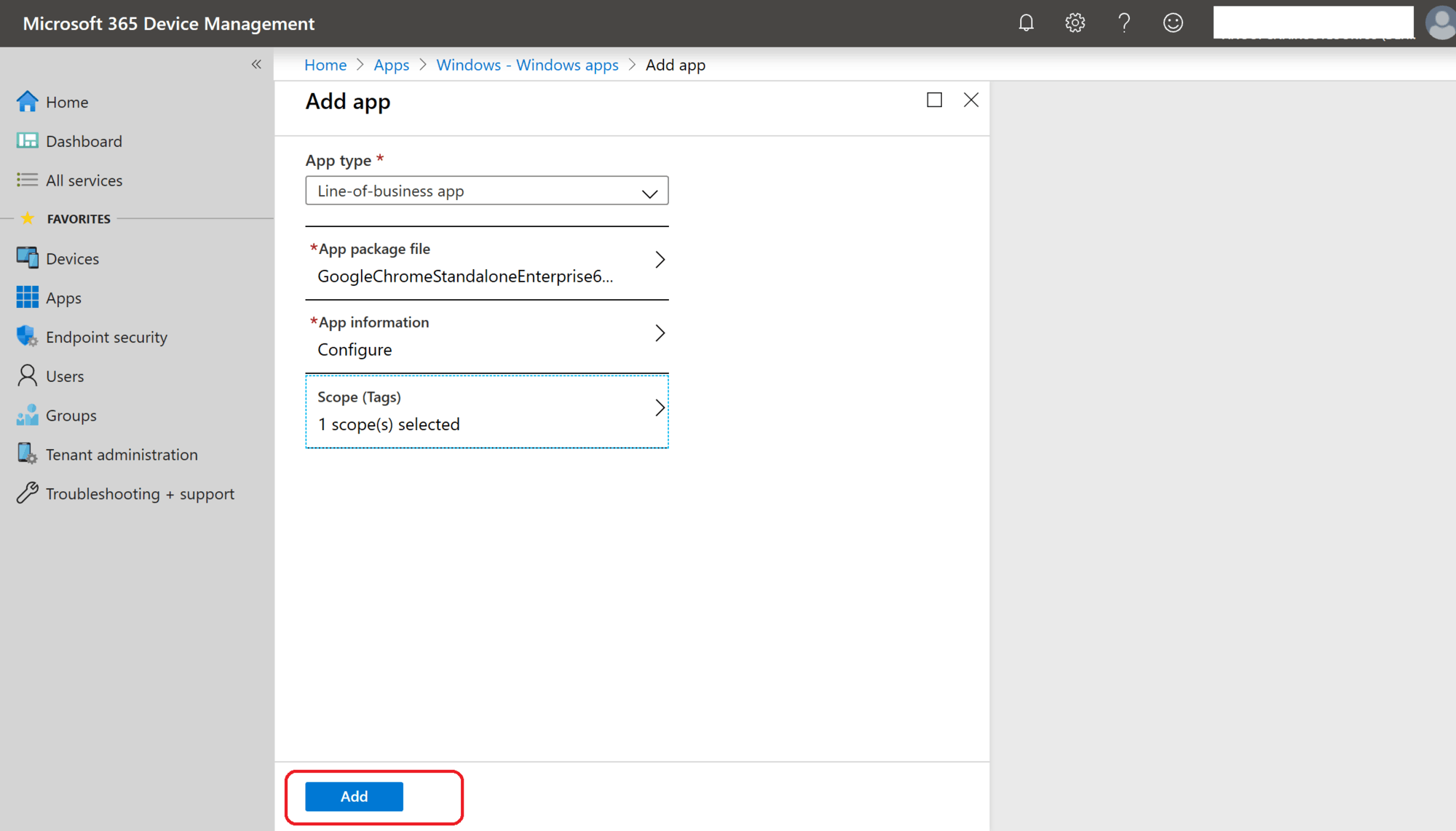 Chrome Browser application is now getting uploaded

Uploading Google Chrome 64% completed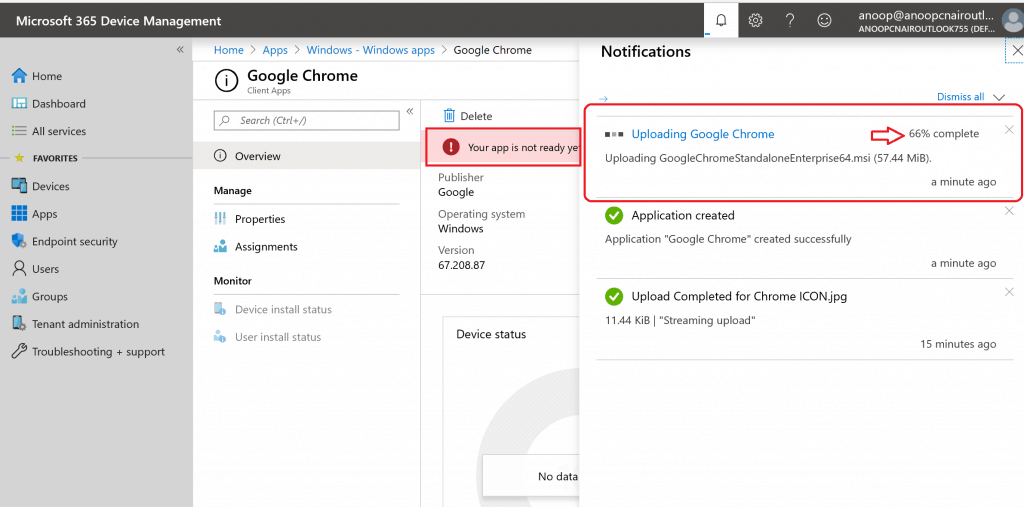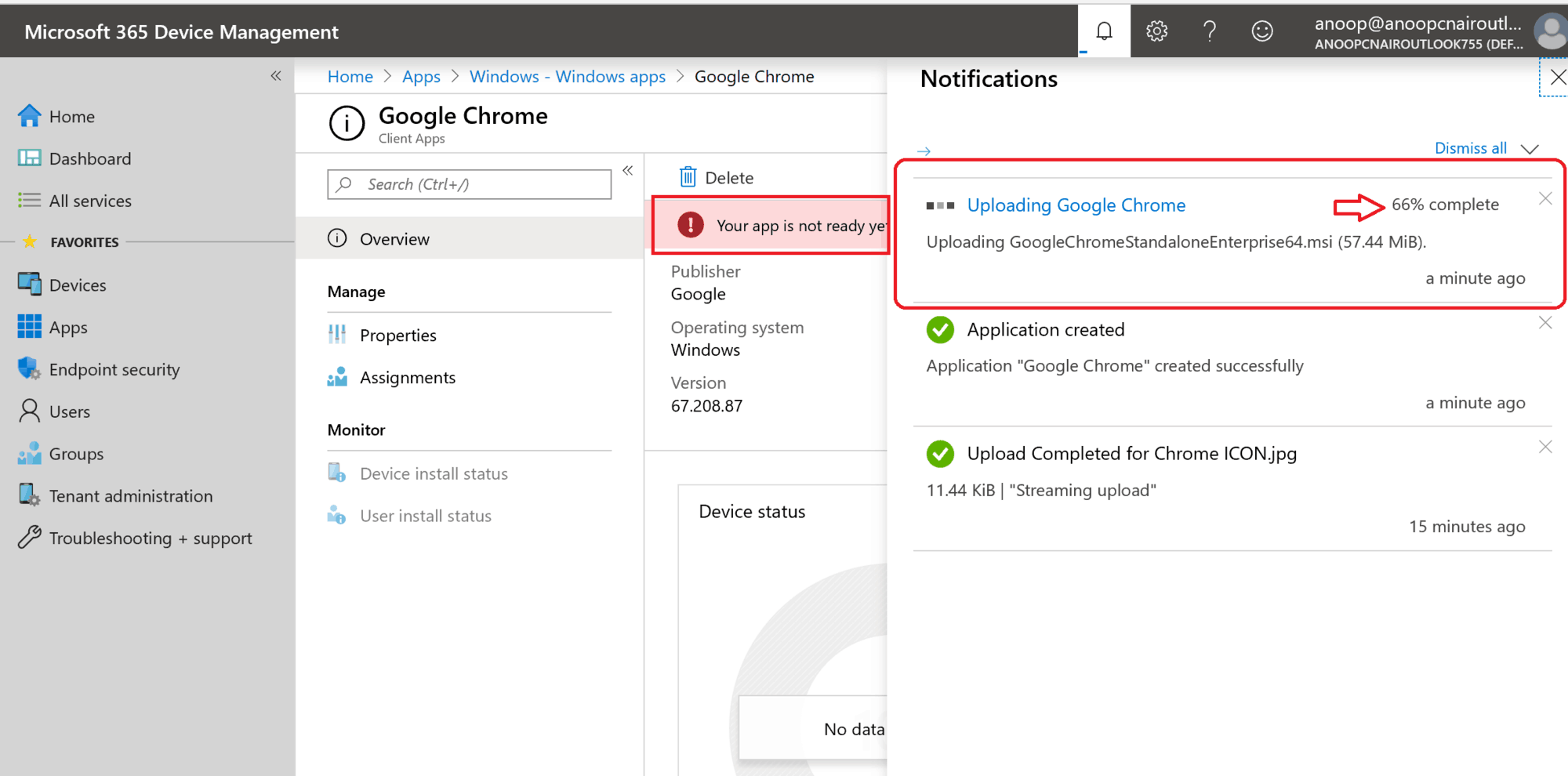 Let's wait to complete the upload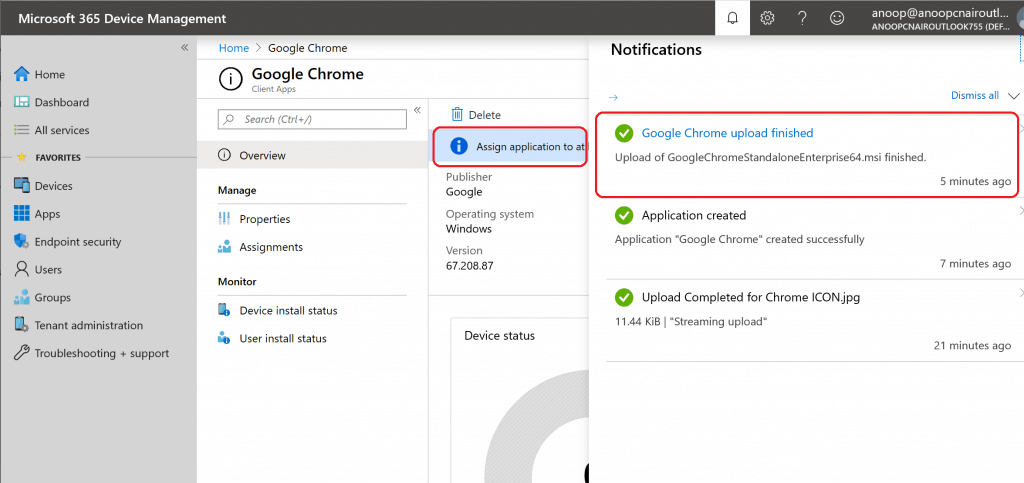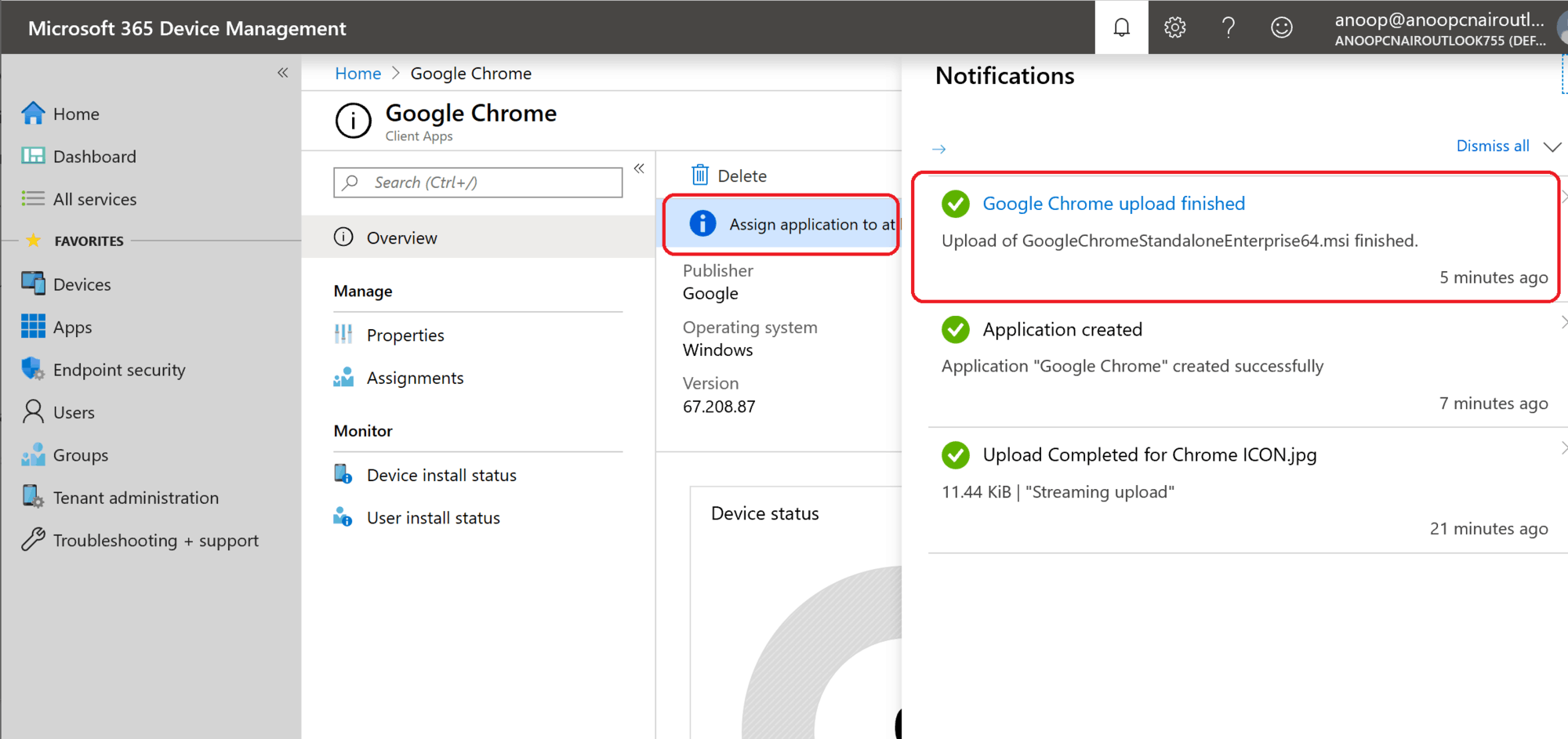 Google Chrome Assignments to Device Groups
Click on Assignments
Click on Add Groups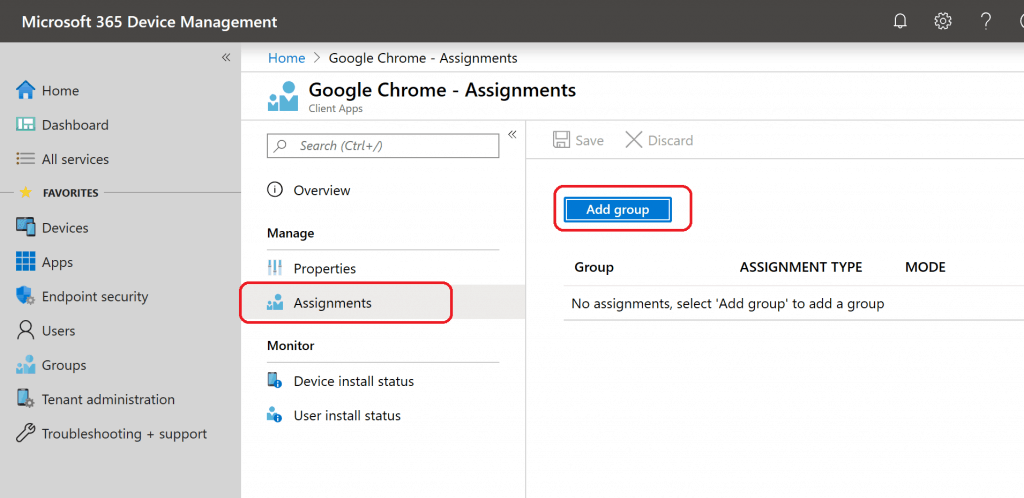 Add Groups – Select Assignment Type – Required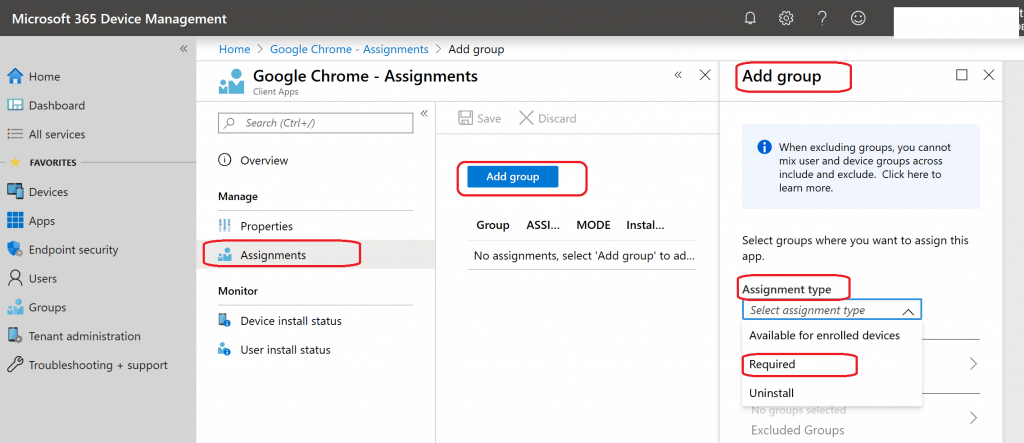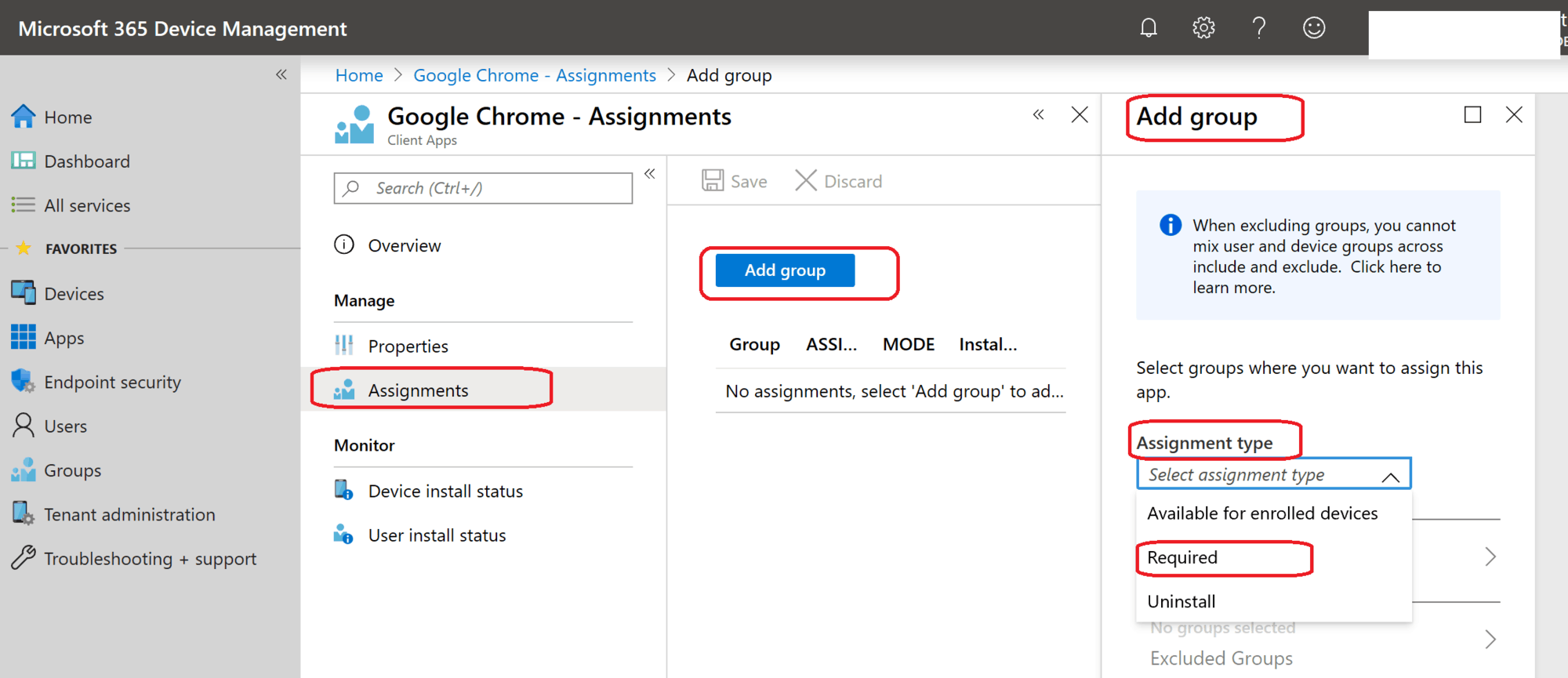 Select the Azure AD Device Groups to include
Search for Chrome AAD Device Groups
Click on Select to confirm the AAD Group select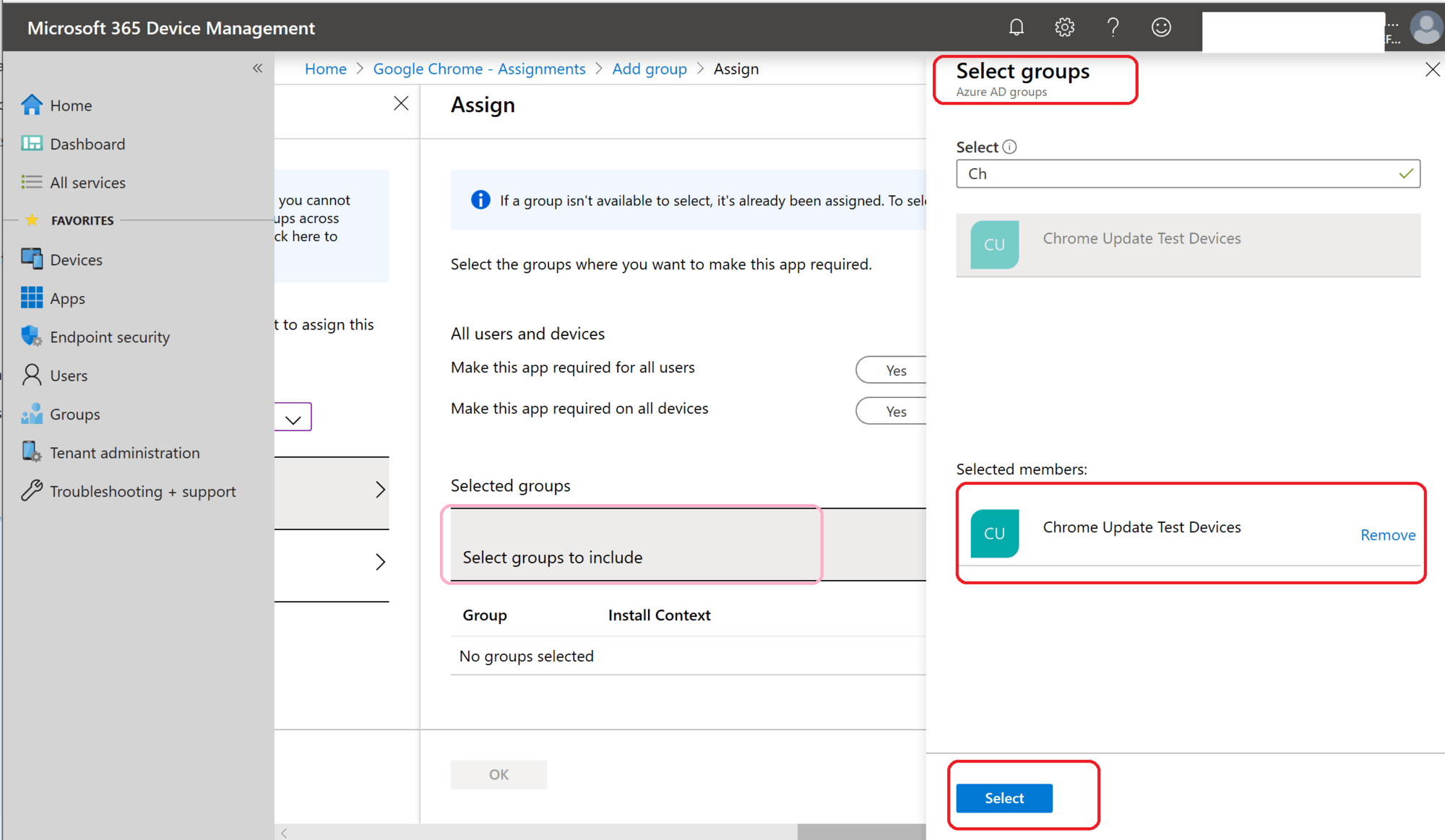 Click OK to complete Google Chrome application assignment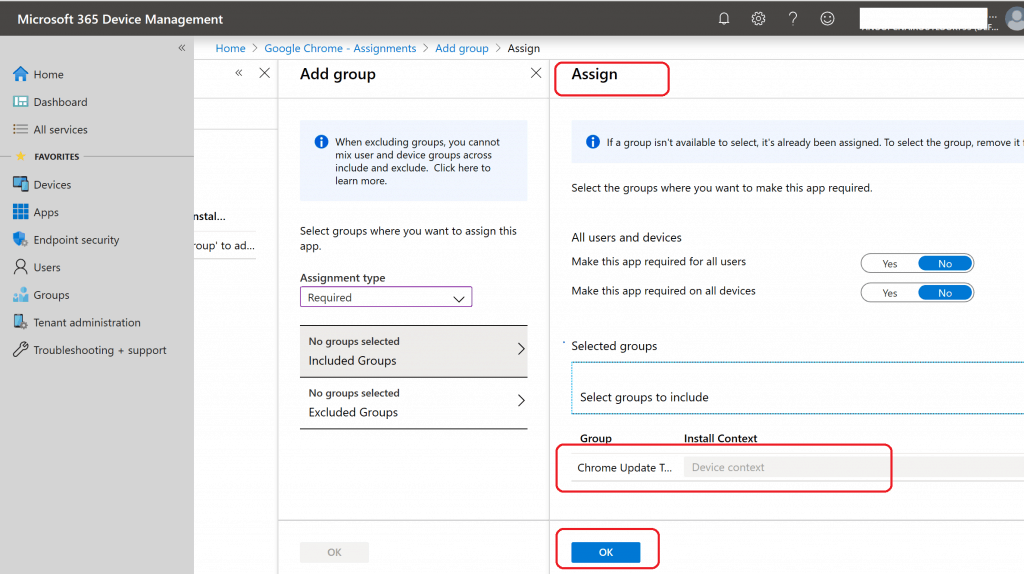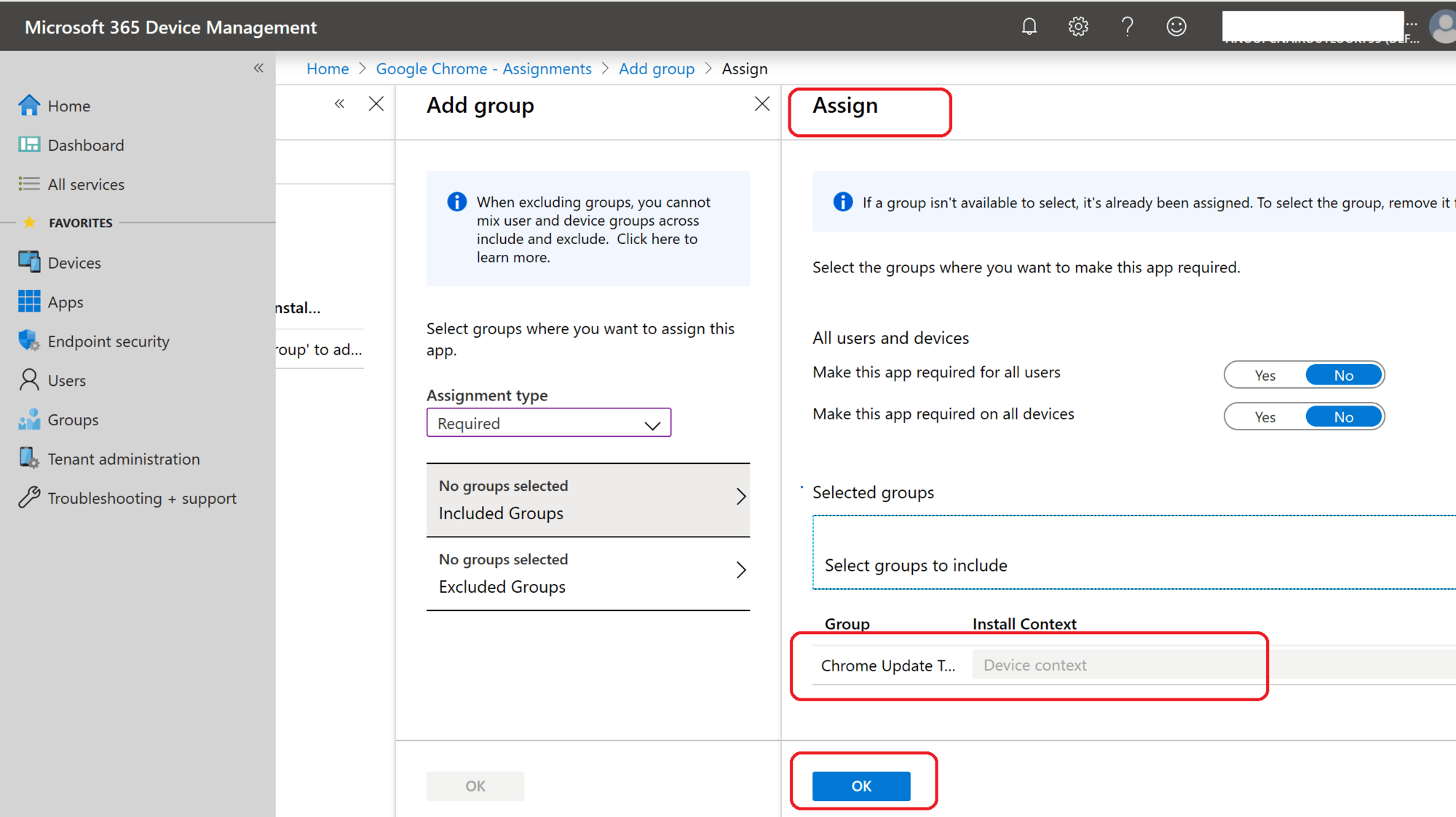 Click OK (1 group selected – Included Group)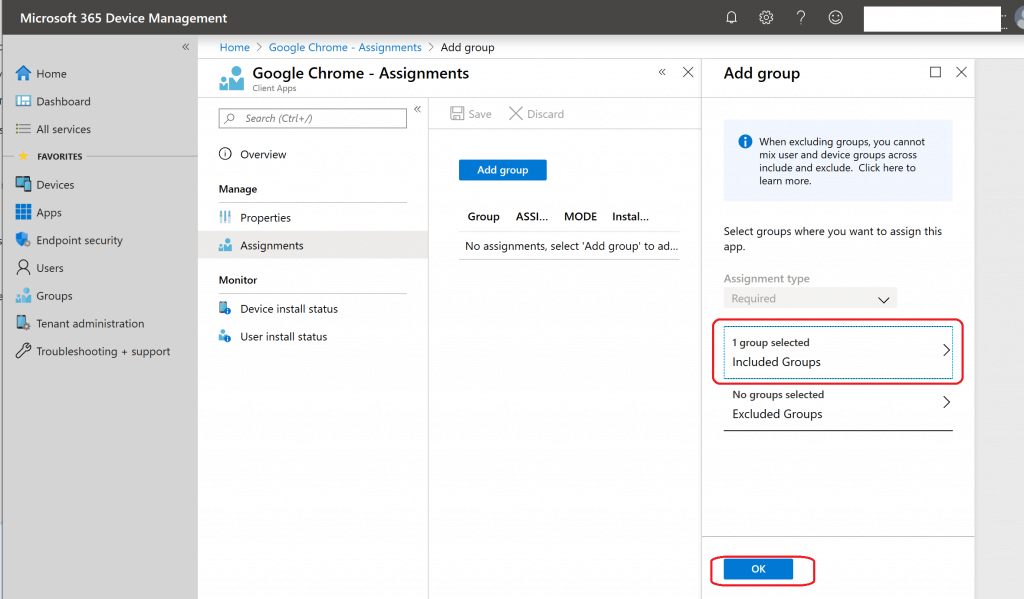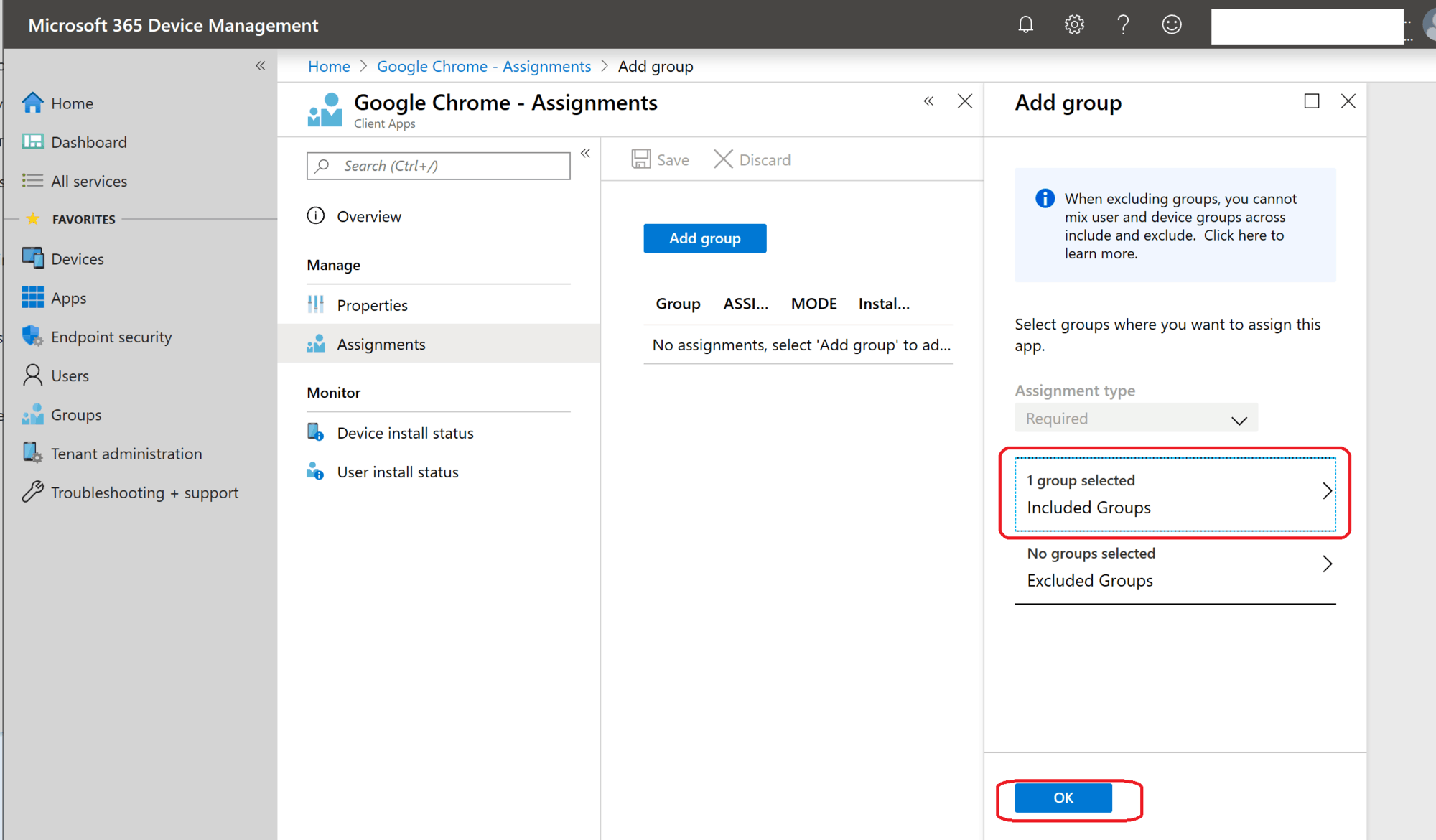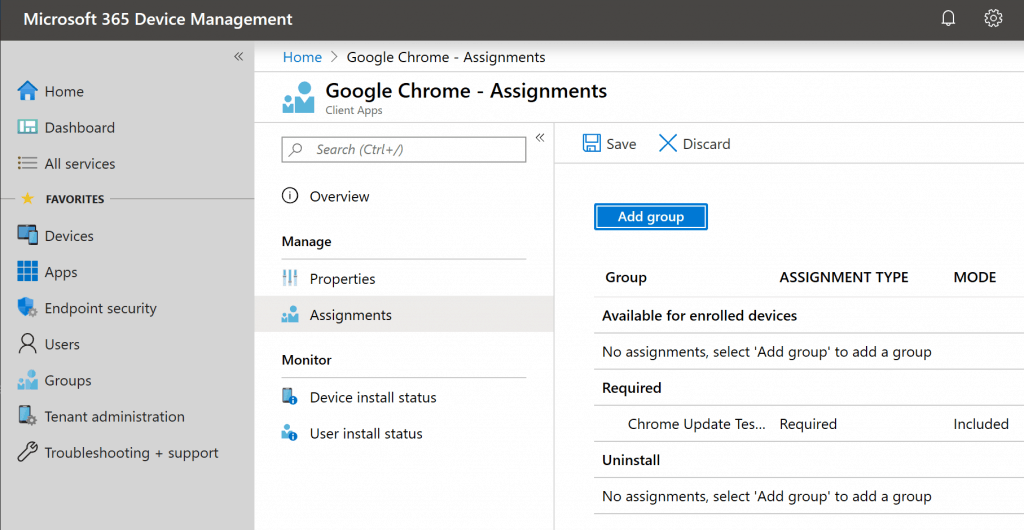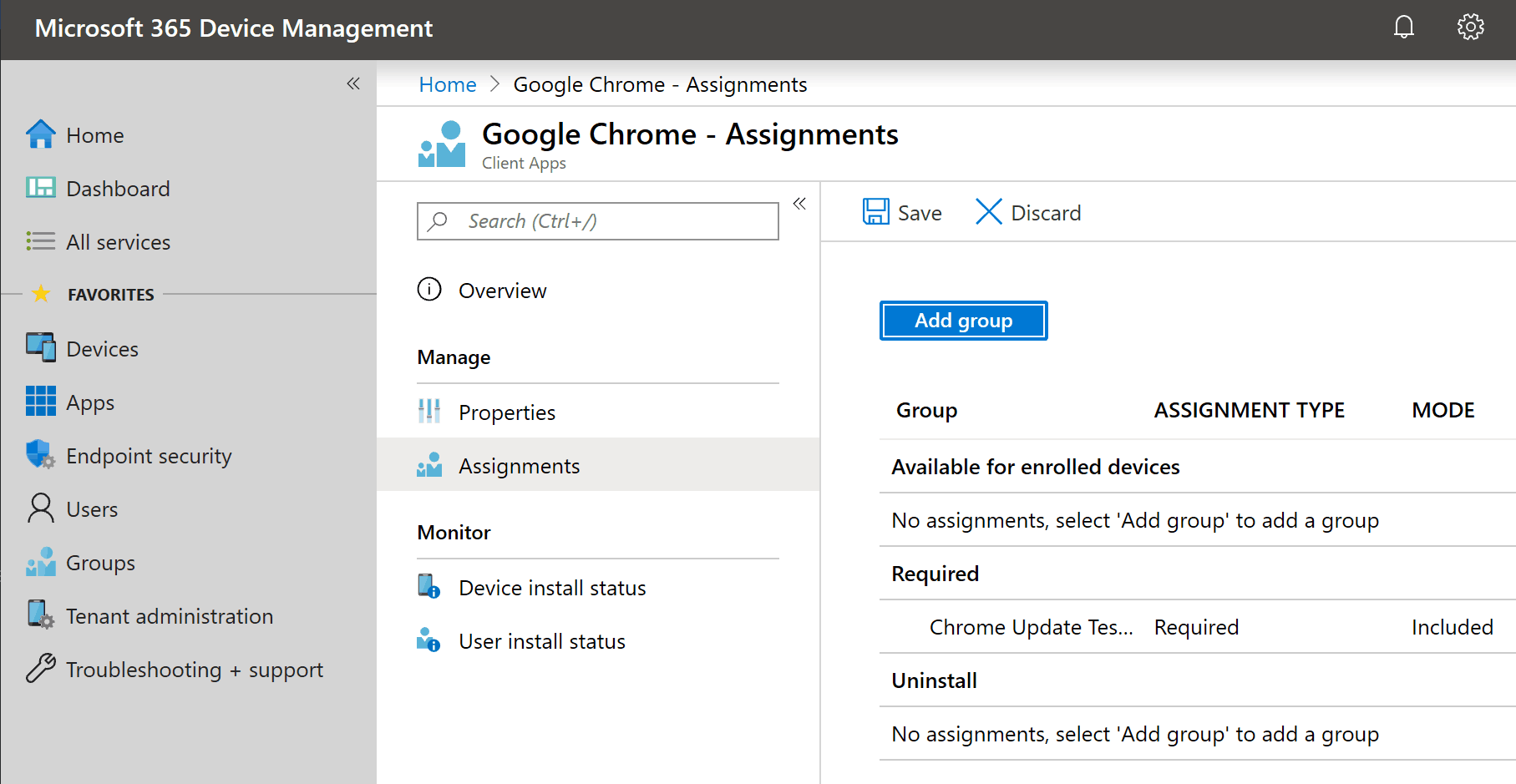 Success – Assignments saved Successfully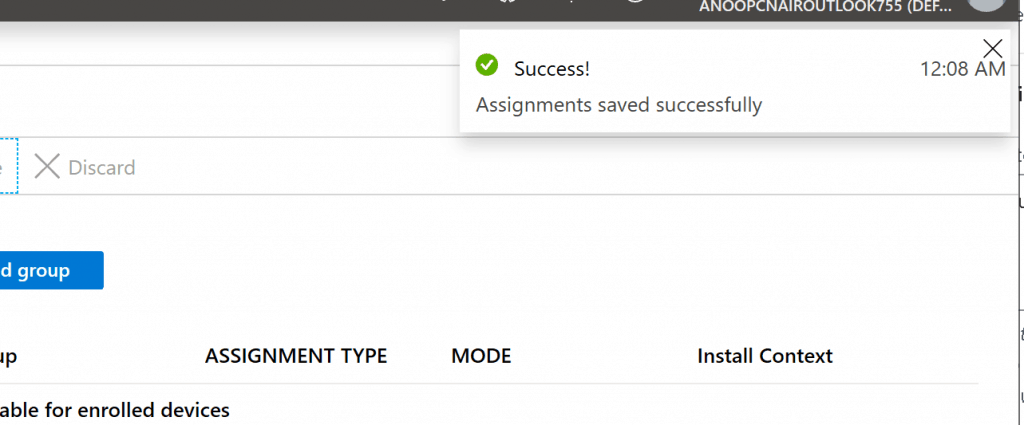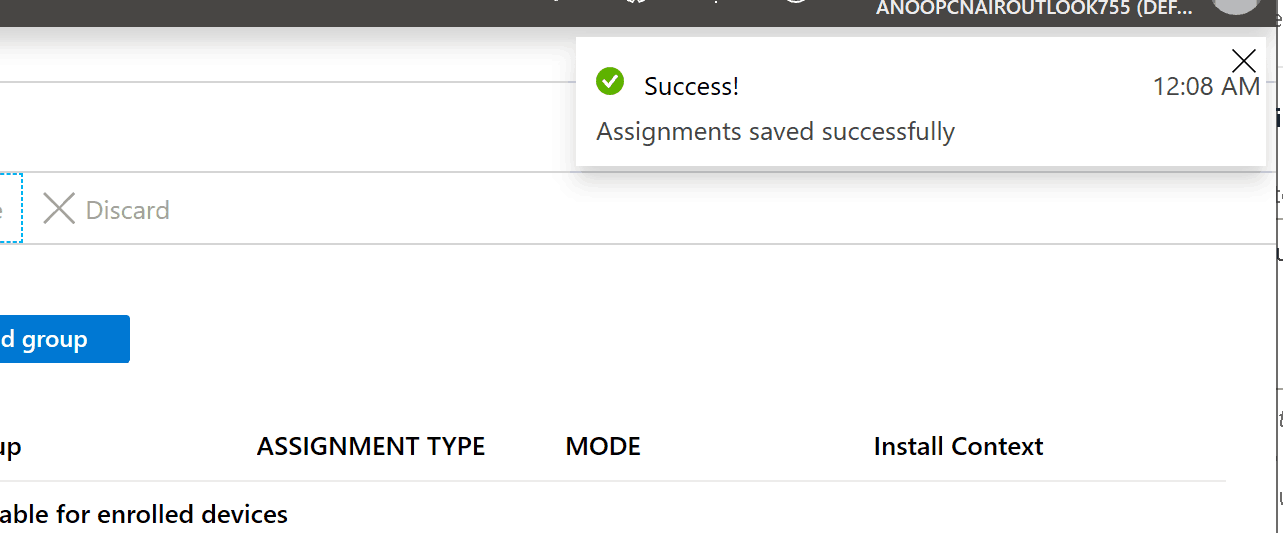 Results Windows 10 – Intune Google Chrome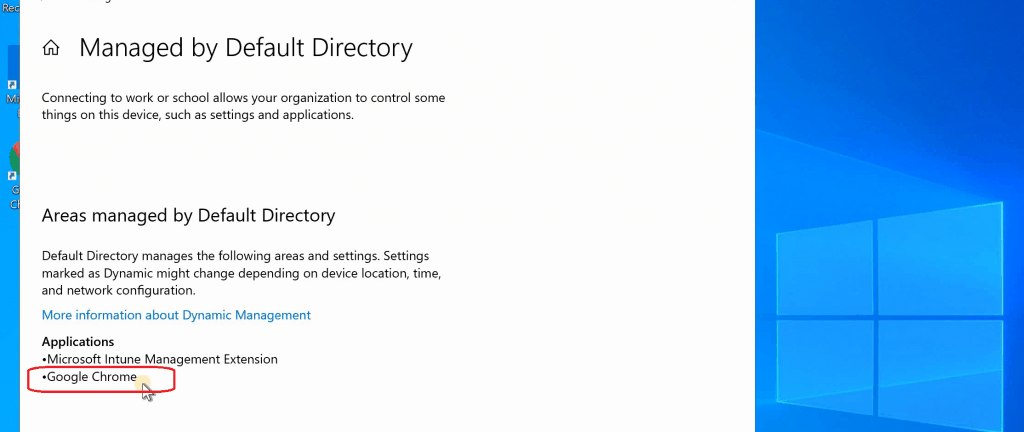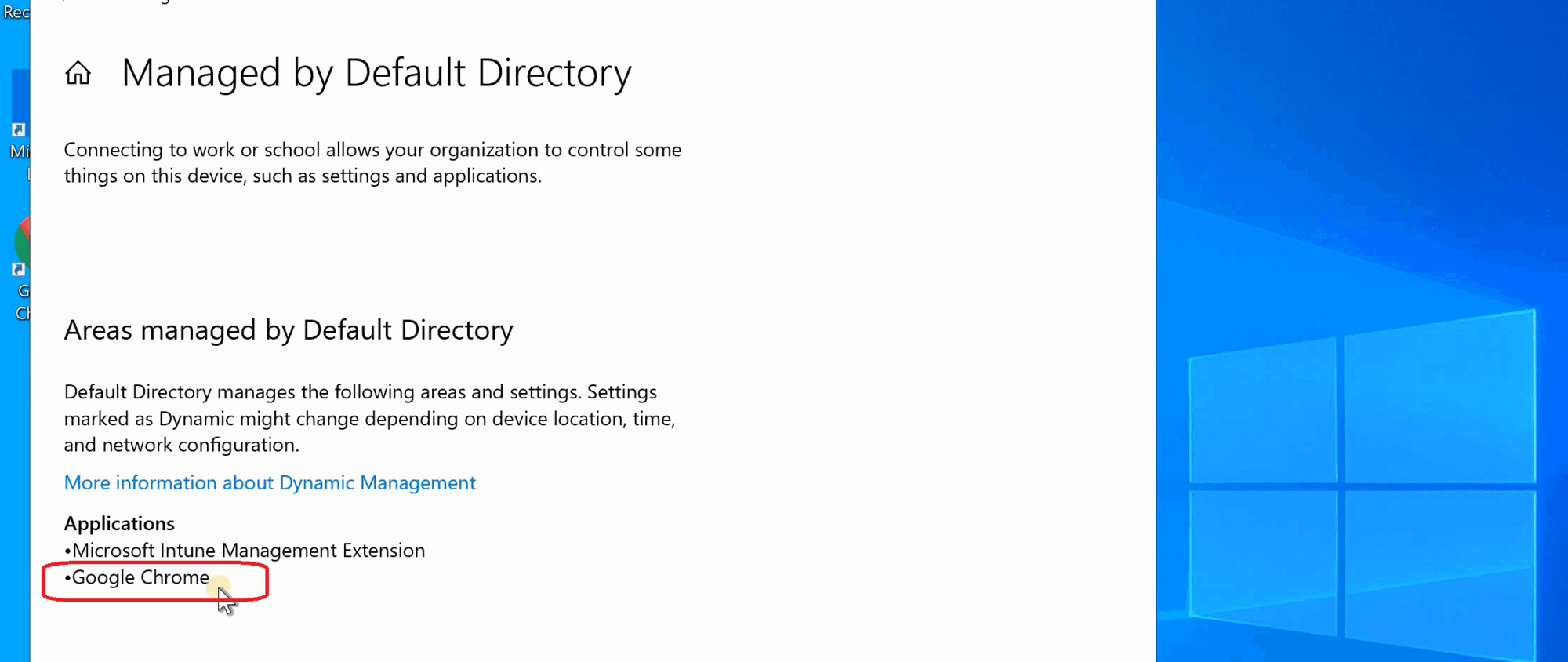 Device Management Console Status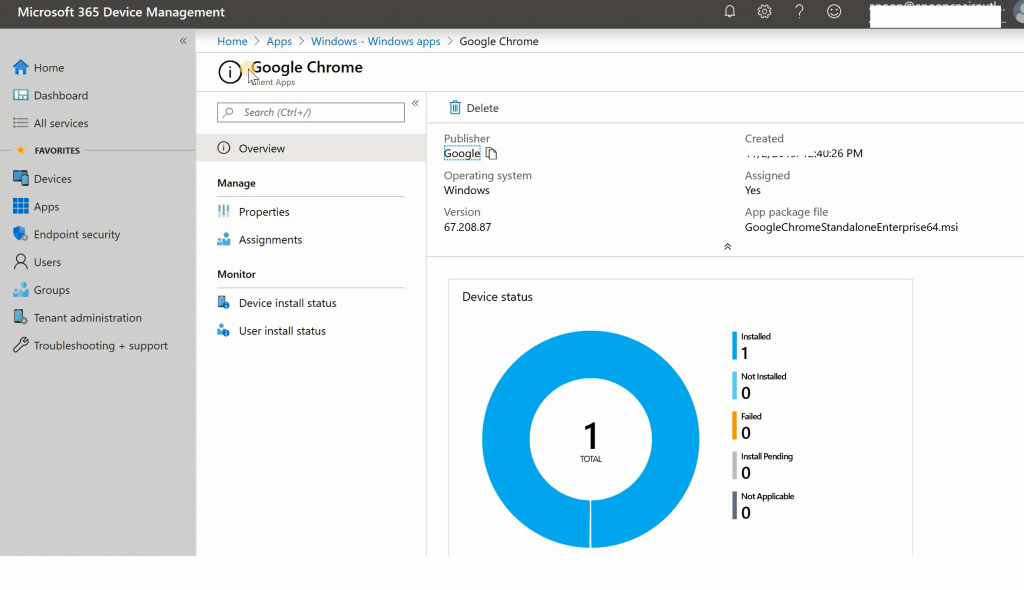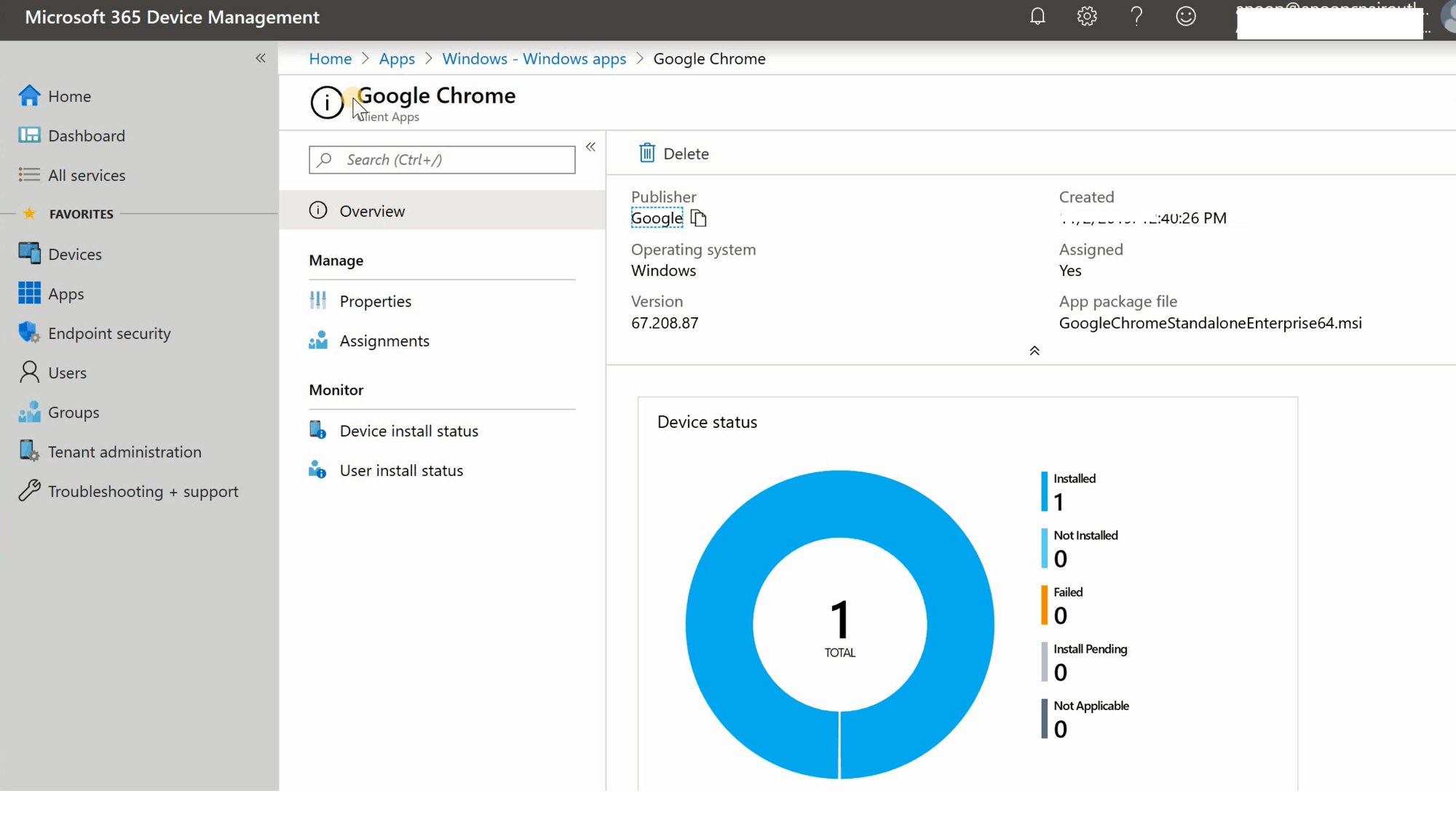 Resources