Let's check how you can prevent users from changing lock screen logon image using Intune MEM. The policy setting allows MEM admin to prevent users from changing the background image shown when the machine is locked or on the logon screen.
You can prevent users from changing Lock Screen Logon Image using Intune policies. By default, users can change the background image shown when the machine is locked or display the logon screen to Windows Spotlight, picture, or a slideshow.
If you enable this setting, the user will not be able to change their lock screen and logon image, and they will instead see the default image.
You can perform the basic Intune user policy deployment troubleshooting from the MEM admin center portal. Intune Logs Event IDs IME Logs are available in the HTMD blog post.

Prevent Changing Lock Screen Logon Image Using Intune
This section will help you assign the policy to disable changing the lock screen background image using Intune setting catalog policies.
You can refer to the following guide to Create Intune Settings Catalog Policy and deploy it only to a set of Intune Managed Windows 11 or Windows 10 devices using Intune Filters.
Let's get started –
Sign in to the Endpoint Manager Intune portal https://endpoint.microsoft.com/
Select Devices > Windows > Configuration profiles > Create profile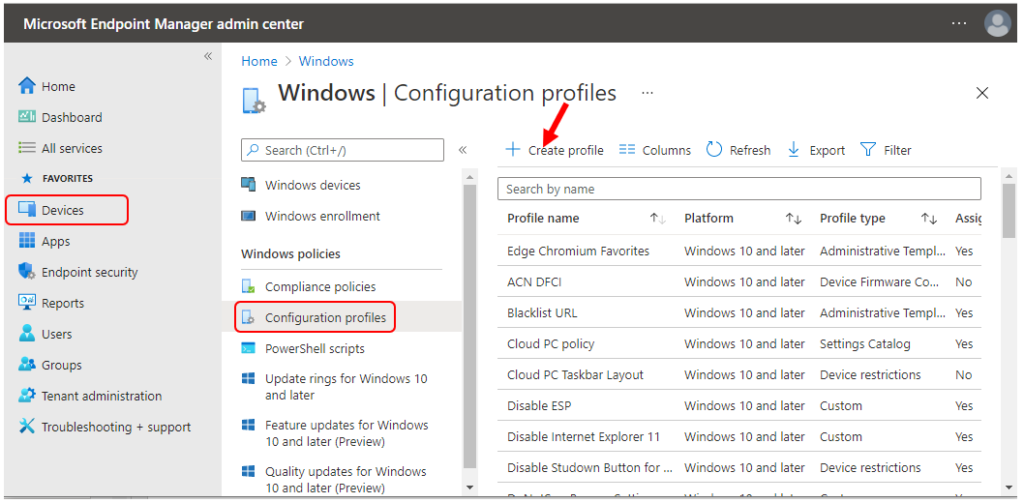 In Create Profile, Select Platform, Windows 10, and later and Profile, Select Profile Type as Settings catalog. Click on Create button.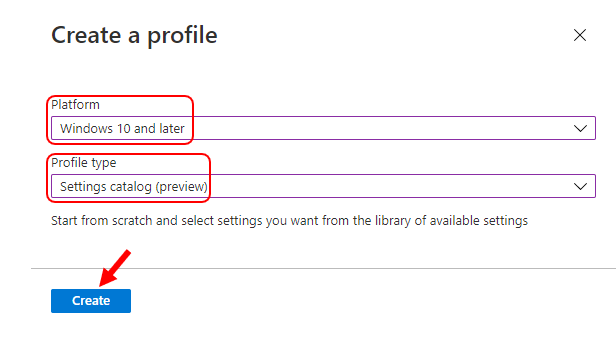 On the Basics tab, enter a descriptive name, such as Prevent Changing Lock Screen Logon Image. Optionally, enter a Description for the policy, then select Next.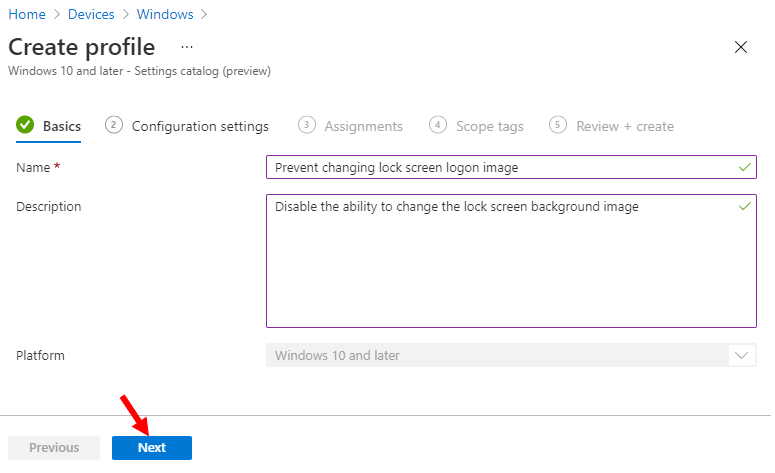 In Configuration settings, click Add settings to browse or search the catalog for the settings you want to configure.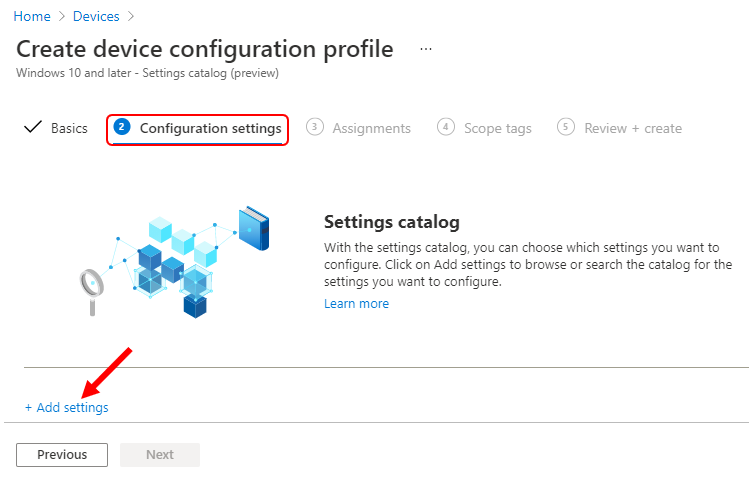 On the Settings Picker windows, Select Administrative Templates\Control Panel\Personalization to see all the settings in this category. Select Prevent changing lock screen and logon image below.
After adding your settings, click the cross mark at the right-hand corner to close the settings picker.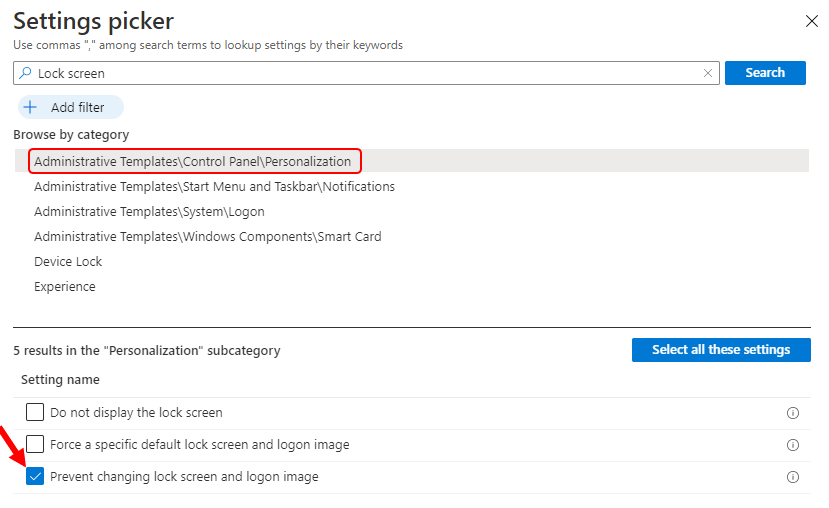 The setting is shown and configured with a default value Disabled. Set Prevent Changing Lock Screen and Logon Image to Enabled. Click Next.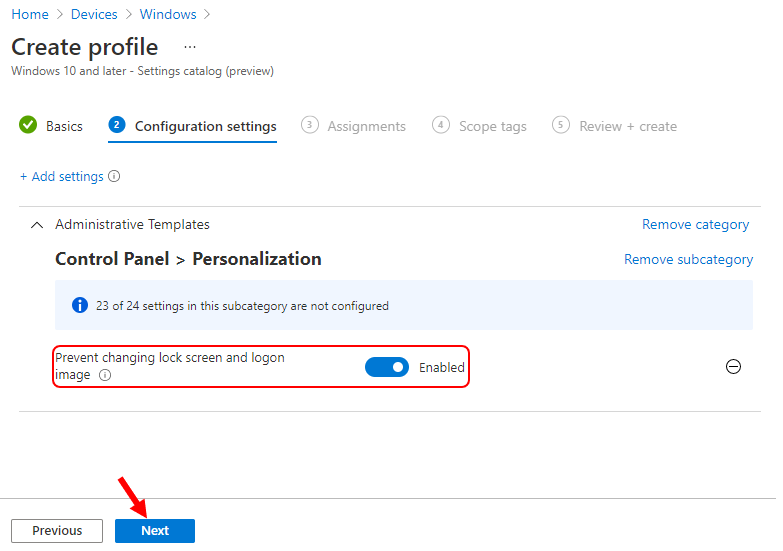 Under Assignments, In Included groups, click Add groups and then choose Select groups to include one or more groups. Click Next to continue.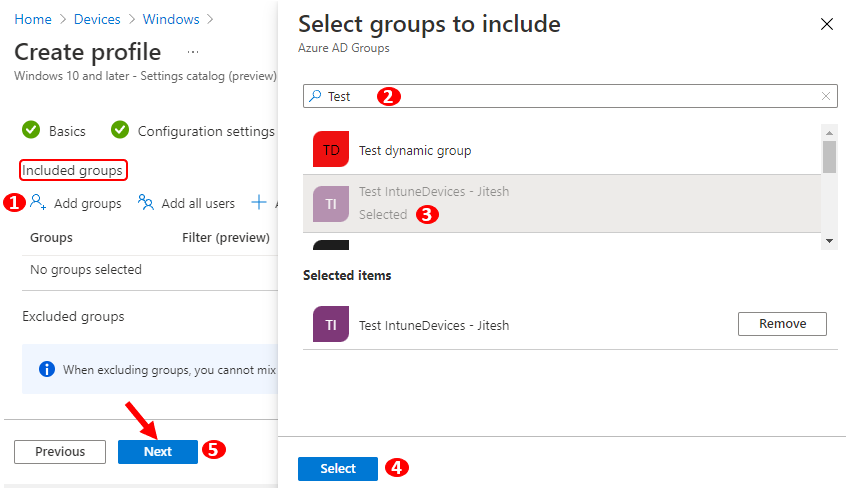 You can assign a tag to filter the profile to specific IT groups in-Scope tags. Add scope tags (if required) and click Next.
In Review + create, review your settings. When you select Create, your changes are saved, and the profile is assigned.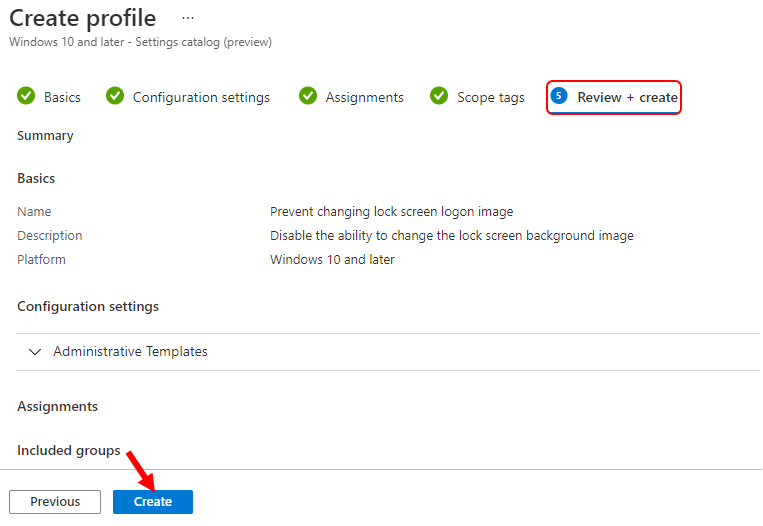 A notification will appear automatically in the top right-hand corner with a message. Here, Policy "Prevent changing lock screen logon image" was created successfully.
The policy is also shown in the Configuration profiles list.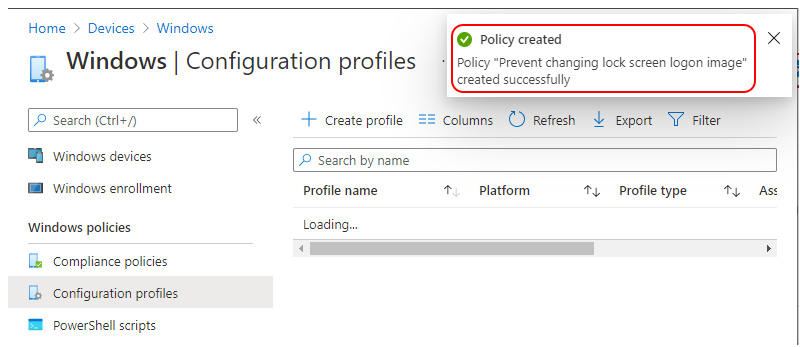 Your groups will receive your profile settings when the devices check-in with the Intune service. Once the policy applies to the devices, Open Settings > Personalization > Lock Screen.
You will see lock screen background settings is disabled, and Users will not be able to make any more changes.
Author
About Author, -> Jitesh has over 5 years of working experience in the IT Industry. He writes and shares his experiences related to Microsoft device management technologies and IT Infrastructure management. His primary focus area is Windows 10, Windows 11 Deployment solution with Configuration Manager, Microsoft Deployment Toolkit (MDT), and Microsoft Intune.