In this post, I am going to give you all end to end walkthrough of the process of creating an SCCM Global Conditions rule to check the Office 365 ProPlus version numbers.
NOTE! – This post should be considered as an example to create SCCM Global Conditions with registry values.
Related Posts –Learn How to Create Install Office 365 ProPlus Client Package & Learn How to Download, Deploy and Install Office 365 ProPlus Updates.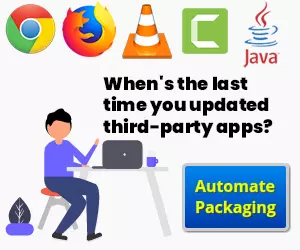 IMP – Office 365 ProPlus Bandwidth Consideration Posts – Lean/Hybrid – Building dynamic, lean & universal packages for Office 365 ProPlus & Office 365 ProPlus Deployment and Proxy Server Guidance !
Introduction
SCCM global conditions are rules that represent a business or technical conditions that you can use to specify how an application is deployed to devices. Global conditions are accessed from the Requirements page of the Deployment Type Wizard application. The Global Condition is excellent features in the SCCM Application model.
With the help of global conditions and requirement rules, you can deploy applications on a set of devices with some specific condition which will match on the device and your application will install. The global condition helps you to reduce human error.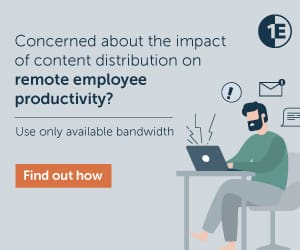 Besides that you can create custom conditions such as registry value of applications, versions, etc., creating custom conditions can be very powerful and all you need is a few steps to get started.
Scenario
I want to install Office 365 ProPlus application on a set of computers which are running on lower versions Office 365 ProPlus. And SCCM Global Conditions which I'm going to create will help skip the Office 365 ProPlus application installation on computers which have already installed a higher version office.
NOTE! – If the global condition is not met, you can see the
application deployment status as "Requirement not met" from monitoring workspace.
In this post, I'll explain how you can create a global condition based on Registry, and that can be used when deploying applications to specific Version where requirement should not meet.
For testing, I have created an Office 365 ProPlus Application that must only be installed on all Laptops which does not have a specific version or lower than that.
Related Posts –Learn How to Create Install Office 365 ProPlus Client Package & Learn How to Download, Deploy and Install Office 365 ProPlus Updates.
Create SCCM Global Condition
Let's create a custom SCCM Global Condition. Follow the below steps to create a global condition.
Open SCCM Admin console
Navigate to Application management from Software Library workspace
Right click on Global condition and create Global Condition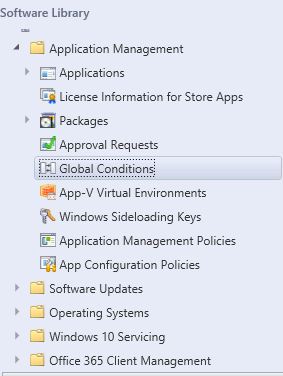 Fill out SCCM Global conditions details as per your requirements. In the following example, I'm going to give you a walkthrough of a global condition to check the Office 365 ProPlus Version Lower than 1708 Build.
Name of the global condition – MS Office365 Lower than 1708 Build
Description – If you want to explain what is this Global condition is for?
Device Type – Windows
Condition Type – Setting (for file, folder, or registry key value )
Setting Type – Registry Value
Data Type – String
Specify the Registry Value(below) to assess for the compliance on computers
Hive Name – HKEY_LOCAL_MACHINE
Key Name – SOFTWARE\Microsoft\Office\ClickToRun\Configuration
Click OK to complete SCCM Global Conditions creation process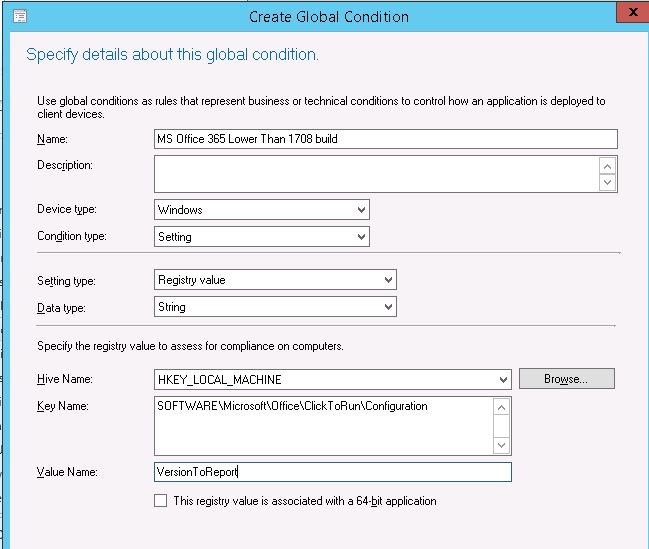 Configuring SCCM Global Condition within an Application
Now you have created the SCCM global condition, its time to configure requirement rules in SCCM application deployment type called "MS office 365 ProPlus_16.0.8431.2270." You need to configure the Global Condition rule in Application deployment types.
NOTE! – A Global condition is a requirement rule that is evaluated in real time by an SCCM client. The SCCM client will only start downloading the application if the global condition is TRUE.
In following screenshot we can see in application deployment type properties, requirement option is available.
Requirements = Global Condition Rules
Follow the steps to configure the Global Condition Rules for a particular application.
Navigate to \Software Library\Overview\Application Management\Applications
Select the Office 365 application you want to deploy and go to properties
From Application Properties, go to Deployment Types
Select the Deployment Type called "MS office365 ProPlus_16.0.8431.2270" and click on the EDIT button.
Go to Requirements tab
Click on ADD button to add and configure SCCM Global Condition for that particular application deployment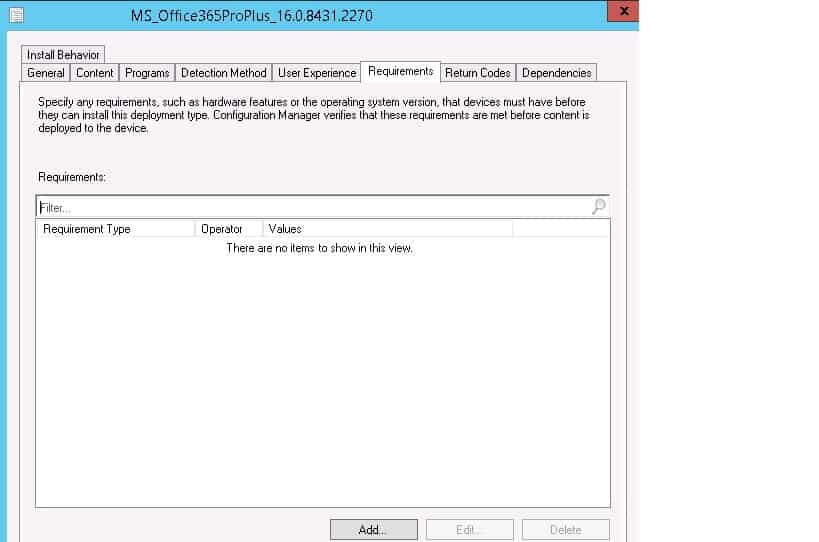 Select the Custom Category from the below three(3) categories.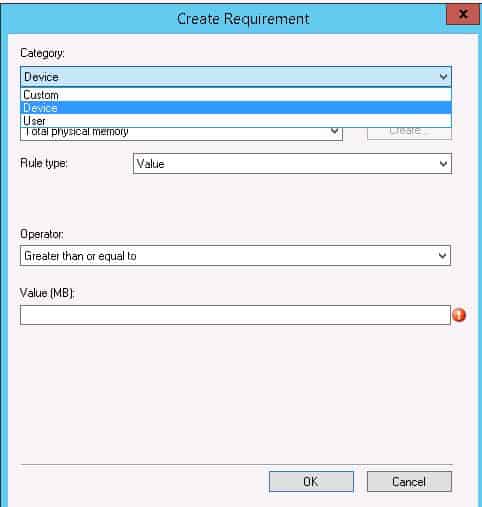 NOTE! – Following are the default conditions in Device category.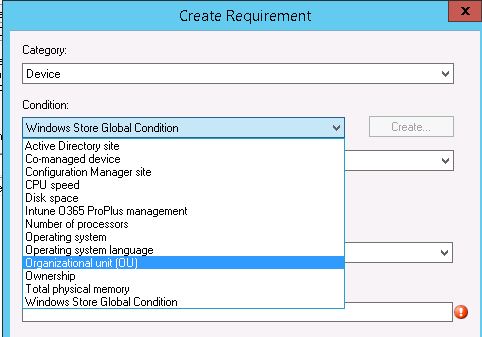 As you have already created a new custom global condition in the above section, you can select that custom global condition in the following section.
Select the custom in category
Select one custom SCCM Global conditions which you created in the above "Office 365 1708 Version."
Rule Type – Select Value
Add the operator as "None of."
You have to give all higher version of office 365 which you want to exclude in the Values section as shown in the below picture

16.0.8431.2329
16.0.8431.2351
16.0.8431.2366
16.0.8431.2372

Click OK button to finish the configuration (Requirement Rule) with SCCM Global Conditions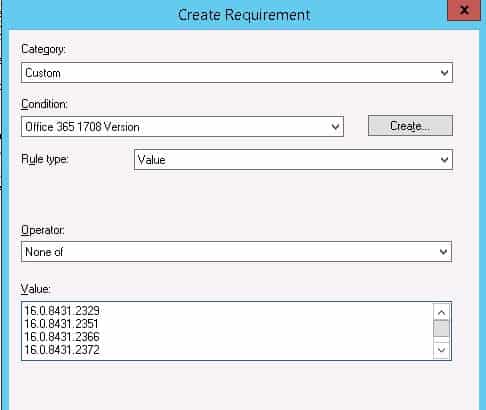 Click OK from the Application Deployment Windows as shown in the below picture.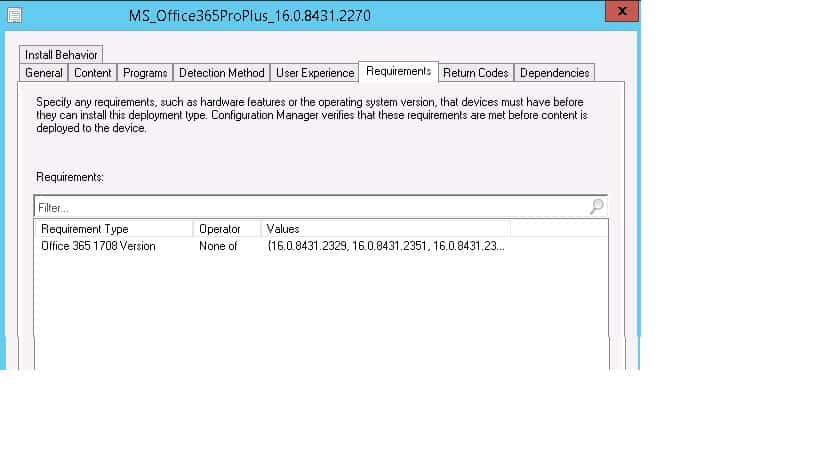 Now, you are ready for the deployment of Office 365 ProPlus application. We have covered end to end Office365 ProPlus deployment in the following post. Learn How to Install Office 365 ProPlus Client Package.
Results – Deployment Status
Once the Office 365 ProPlus application is deployed to the collection, you can monitor the deployment status from deployment in Monitoring workspace.
You can see in deployment status of the application; it shows for few computers requirement not met as you can see in the below picture.
Resources