Bangalore Microsoft MVPs are organizing Global Azure Bootcamp 2018 (GAB 2018) Bangalore edition with the help of open source communities. This event scheduled for 21st April 2018. I will be co-presenting on modern management and co-management topics with Vimal and Rajul.
Registration for the event is open, and you can go ahead and register for the event using the following link. There will be different tracks for GAB 2018 Bangalore. We have more details about other tracks (Dev .Net, Dev (Open Source), Data AI and ML, Business Office and SharePoint) in the following GAB 2018 Bangalore Website.
SCCM and Intune Topics
I was able to include a couple of SCCM and Intune topics into GAB 2018 agenda as you see below. One of the speakers is Sudheesh N from Microsoft. And he will be talking about SCCM CMG and CDP troubleshooting tips.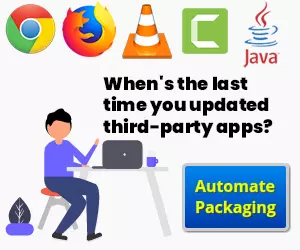 Sudheesh is Microsoft Escalation Engineer with more than 13 years of experience in device management world.He is industry expert in enterprise client management world. He is well known for his troubleshooting blogs in SCCM technology.
Registration Link for GAB 2018 IT Pro Track
Registration slots are open as per the following schedule:-
10th April 2:00 PM IST
12th April 2:00 PM IST
14th April 2:00 PM IST
17th April 2:00 PM IST
Agenda of GAB 2018 Bangalore IT Pro Track
10:00 – 10:45 Design & Secure Your Cloud Infrastructure – Sarvesh (Cloud Architect) and Ajay (Microsoft MVP)
10:45 – 11:00 Tea Break
11:00 – 11:45 SCCM with Azure PaaS services (CDP and CMG) – Troubleshooting Tips – Sudheesh N (Microsoft )
12:00 – 12:45 Azure Automation with PowerShell – Deepak Dhami (Microsoft MVP)
1:00 – 1:45 Lunch Break
2:00 – 2:45 Modern Management with Intune – Is it OK to move away from Group Policy to CSP– Vimal (Senior Consultant) and Anoop (Microsoft MVP)
3:00 – 3:45 Azure Backup and Restore Best Practices – Adil (Senior Technical Support Engineer)
3:45 – 4:00 Tea Break
4:00 – 4:45 Windows 10 co management benefits and real-world experience – Rajul (Technical Consultant) and Anoop (Microsoft MVP)