I've a Dell Precision M4600 laptop and did a clean Windows 10 install on M4600. Enabled Hyper-v and I was able to launch Hyper-V console. I was able to create virtual machines and build it using ISO however whenever I try to connect to the VM from Hyper-V console, it was giving me the following error. I'm able to resolve the issue with a very dirty work around:) Will explain that dirty thing which I did to resolve the issue at the end of this post!! Trying to keep the suspense :-D.
"Cannot connect to the virtual machine. Try to connect again. If the problem persists, contact your system administrator. Would you like to try connecting again?"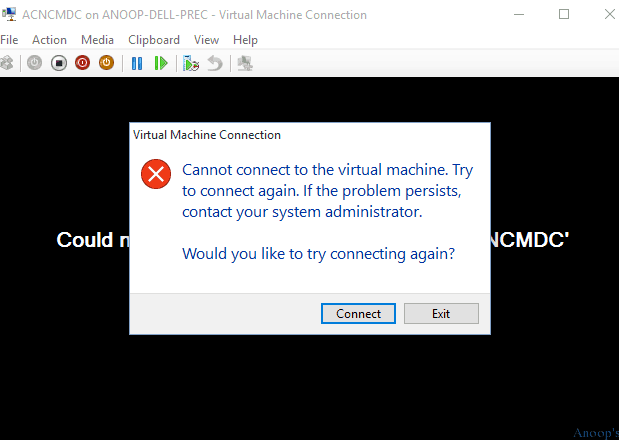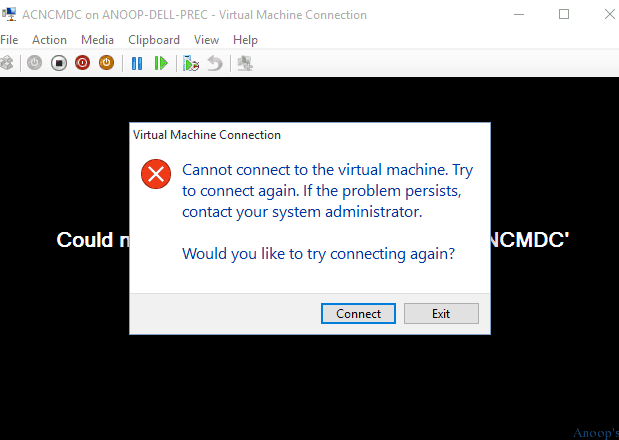 However, I could see that the VM was working fine from hyper v console screen below !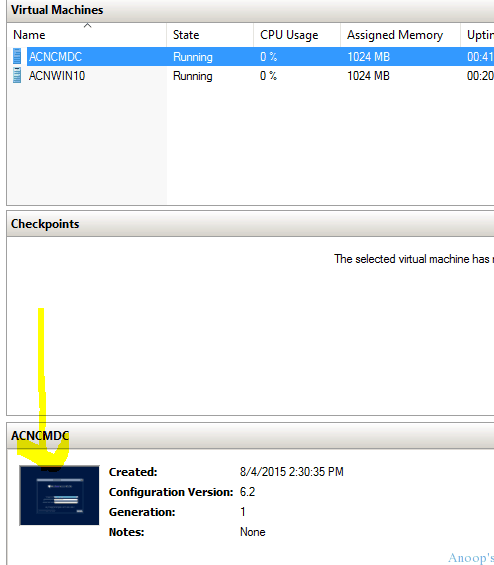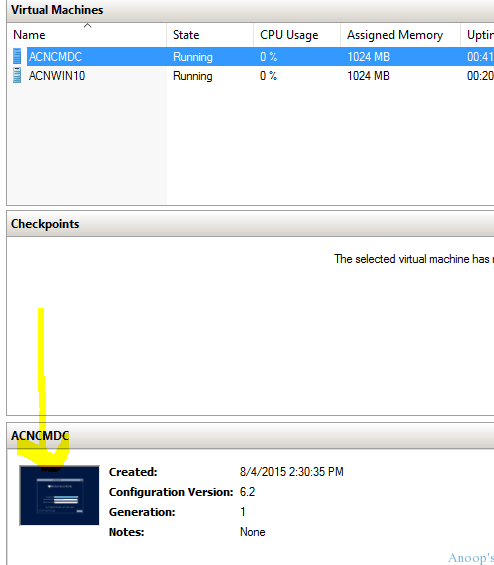 I even checked the event logs and Hyper-V event logs nothing much there :-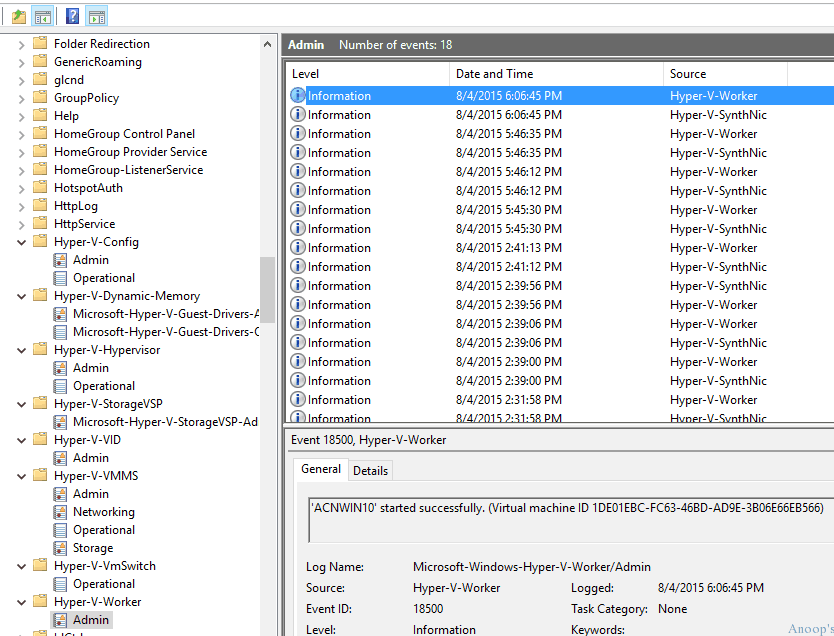 I've reinstalled Windows 10 with clean image using bootable DVD and enabled Hyper-V.  I was able to create Virtual Machine and connect to the machine using Hyper-V console. Check the name of the laptop machine DESKTOP-TES8VBQ (base machine) for future reference.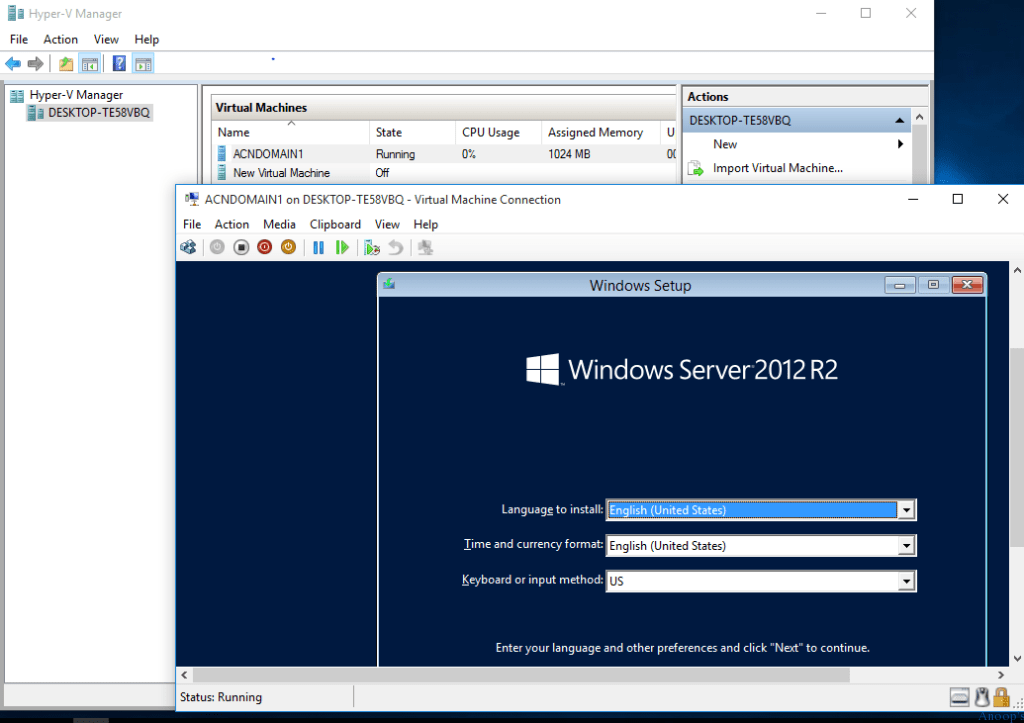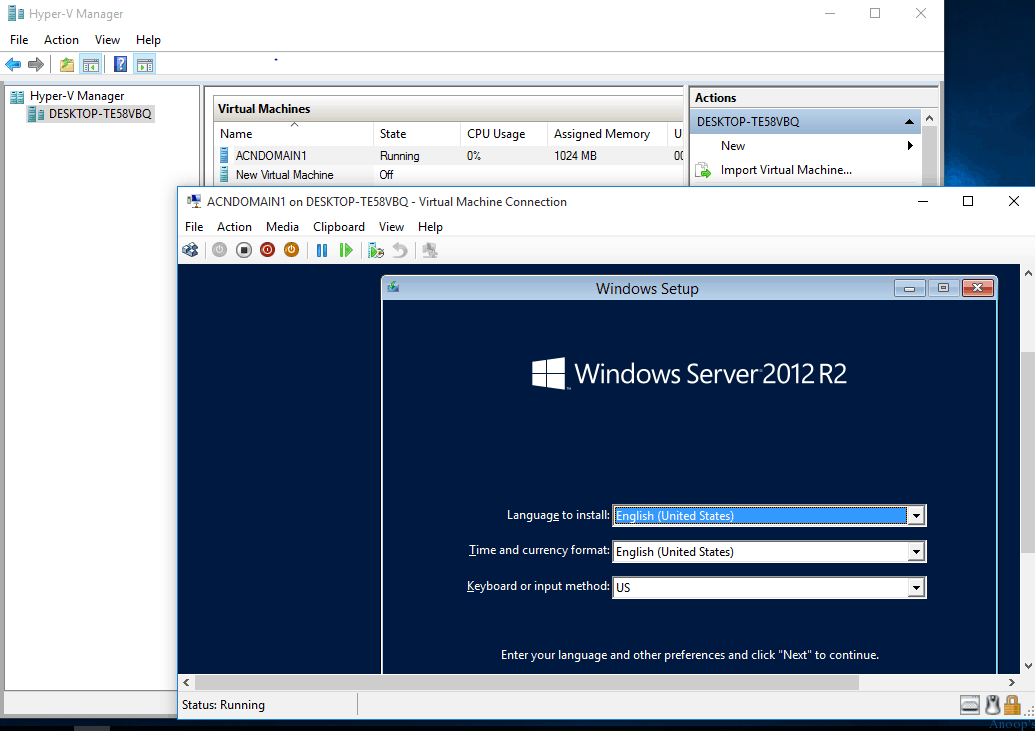 The Windows 10 laptop name was the default one "DESKTOP-TES8VBQ" and wanted change the laptop name to something easily recognizable. Some name like I used in the first screen shot "Anoop-Dell-Prec". So, I renamed the laptop (to Anoop-DELL-M460) using the method mentioned in the following post "How to Rename Windows 10 machine" . After the rename and restart of Windows 10 machine, I tried to connect to Hyper-V console. OH !! It gave me a different error as notes below 🙁
An error occurred while attempting to connect to server "Anoop-DELL-M460", Check that the Virtual Machine Management service is running and that you are authorized to connect to the server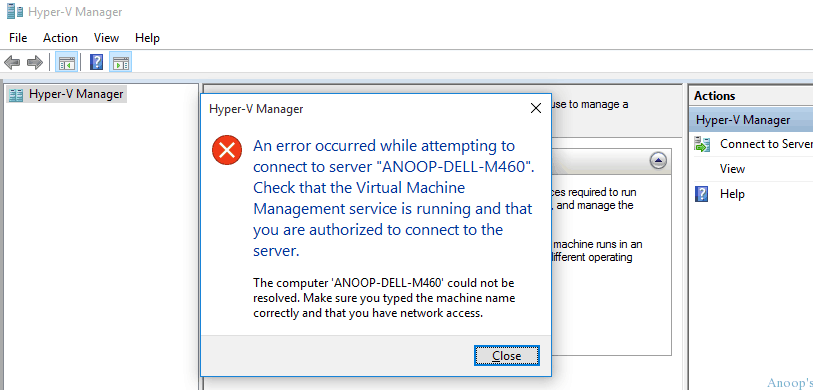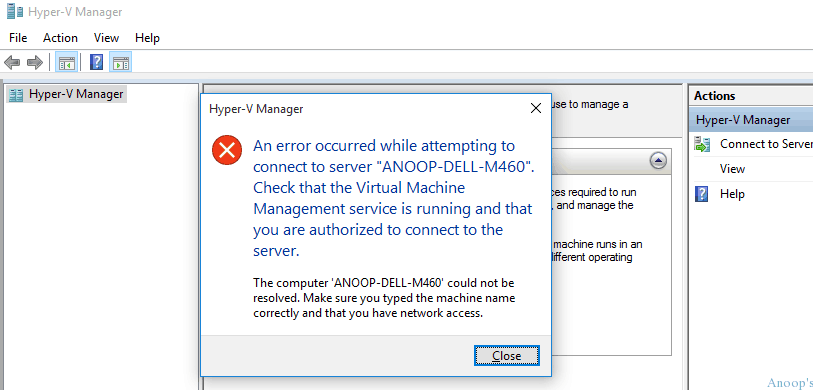 So this gives me an idea about the issue? Any guesses 🙂 Yes, the rename or change of name of Windows 10 machine name is causing Hyper-V console and connectivity issue in Windows 10. I don't know what is the fix for this issue or is there any easy workaround for this or not. However, I resolved the issue by rebuilding my Dell Precision M4600 laptopwith Windows 10 clean image. I kept the default name which Windows 10 selected automatically. When you try to change the name of the Windows 10 machine the Hyper-V doesn't like it. My With default name, Hyper-V is happy so as me !!!
I faced this problem only with one of my laptop and other laptop's Hyper-v is working fine even after rename of machine.