What are the most loved acronyms of SCCM ConfigMgr MEMCM MECM MEM? Let's hear the favorite acronyms of ConfigMgr from the community. I'm always troubled to stick with one acronym for ConfigMgr because the community still uses SCCM as the search word.
Poll Results of 2018
Let's check the voting initiated (Facebook Group with more than 18K members) on the acronym topics related to Configuration Manager back in 2028. The voting results were not surprising. Most of the IT Pros still like to use SCCM:)
SCCM ➡▶ 311
ConfigMgr ➡▶ 46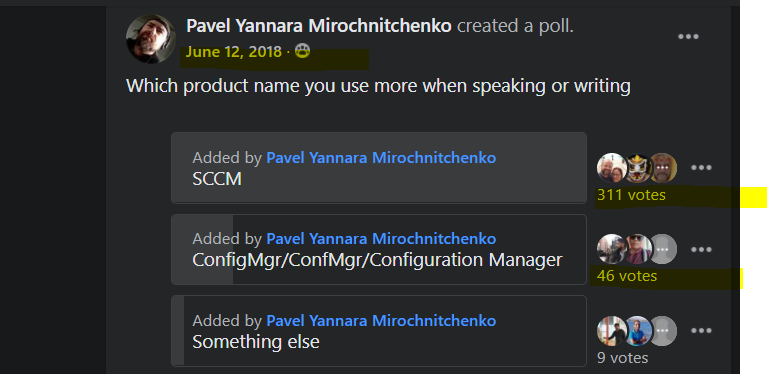 Poll 2020
Let's check the latest survey results of what is the product name you would love to use when you write or speak. More details about this are available in SCCM – ConfigMgr Professionals Group.
SCCM ➡▶ 97
ConfigMgr ➡▶ 52
Happy to see that more IT Pros are aware of the correct product name and that is Configuration Manager (a.k.a ConfigMgr). But SCCM is still winning the vote!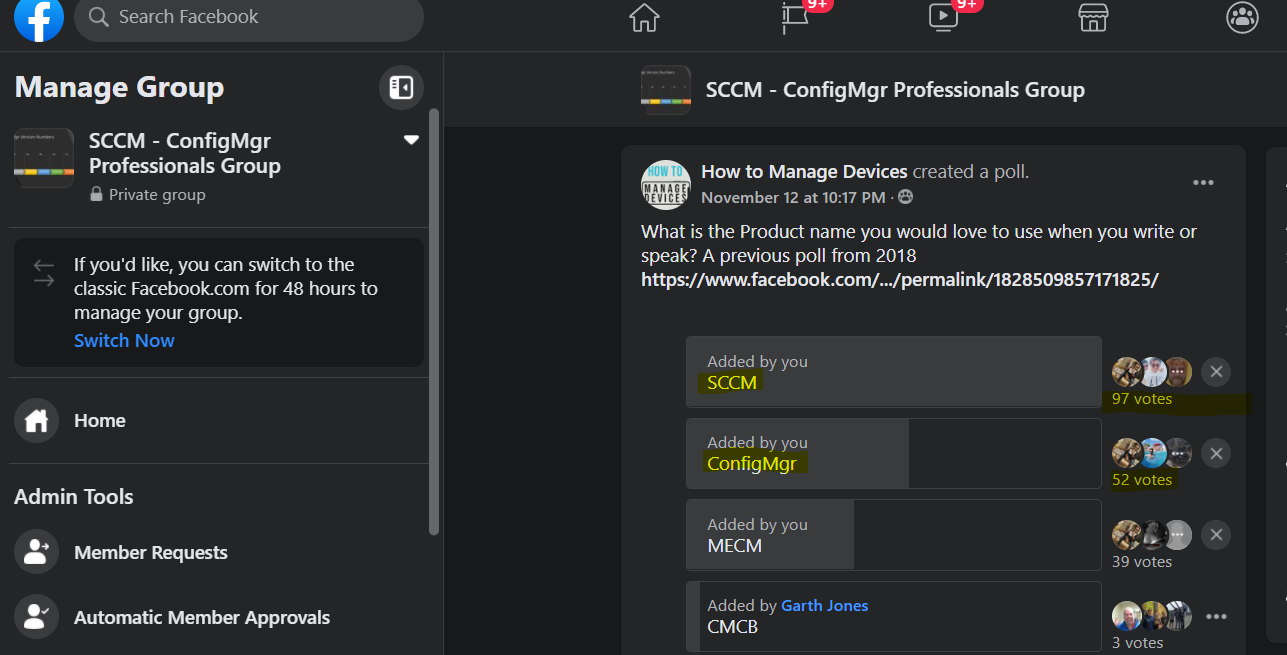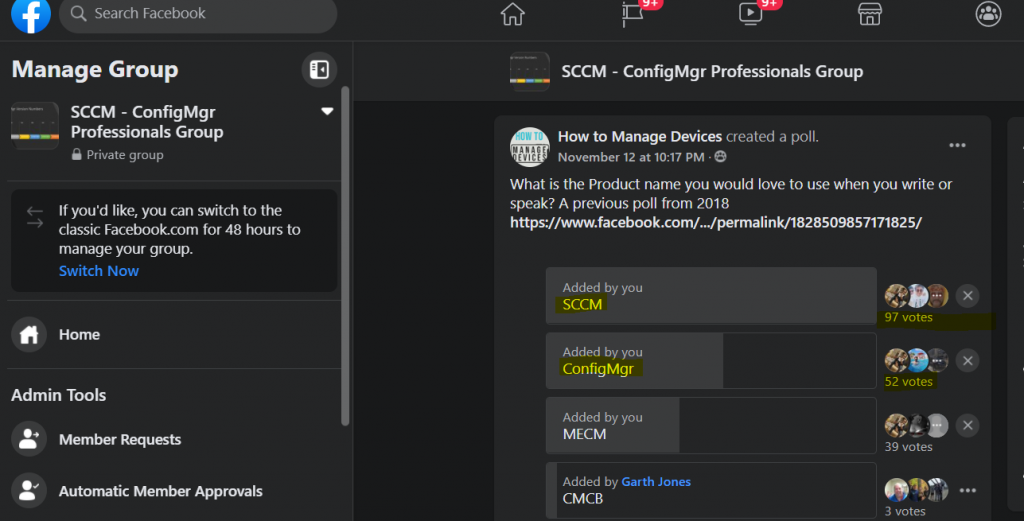 Official Name Of SCCM
The official name of the ConfigMgr/SCCM is Microsoft Endpoint Manager Configuration Manager as per the announcements of Ignite 2019. Also, you can check the Microsoft Documentation page to confirm the original name is referred to as Configuration Manager.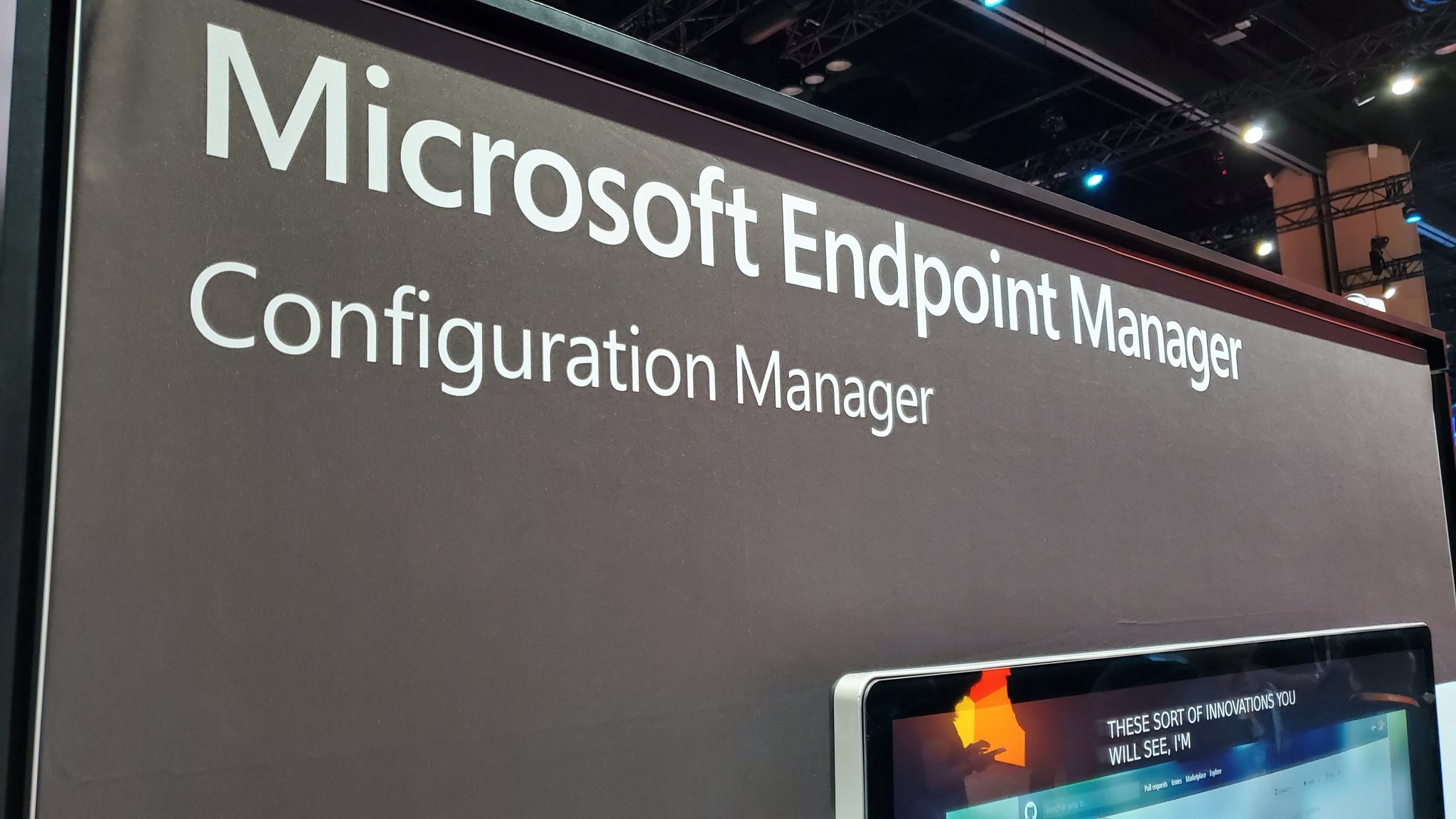 Resources
Author
Anoop is Microsoft MVP! He is a Solution Architect in enterprise client management with more than 20 years of experience (calculation done in 2021) in IT. He is a blogger, Speaker, and Local User Group HTMD Community leader. His main focus is on Device Management technologies like SCCM 2012, Current Branch, and Intune. E writes about ConfigMgr, Windows 11, Windows 10, Azure AD, Microsoft Intune, Windows 365, AVD, etc…