Hi, Learn Microsoft Intune But Why?? Get Rid of Initial Inertia and start learning. Microsoft Intune is a Unified Endpoint Management (UEM) solution from Microsoft that enables organizations to manage and secure various endpoint types within a single console. It offers comprehensive tools and capabilities to simplify device management and enhance security across different platforms and device types.
With Microsoft Endpoint Manager, organizations can combine the power of Microsoft Intune with other tools like Microsoft Configuration Manager (SCCM), allowing for seamless management of traditional PCs and modern mobile devices. This integration enables IT professionals to leverage the strengths of each tool and create a unified management experience.
Learning Microsoft Intune can enhance one's skills and knowledge in modern device management, mobile security, and cloud-based administration. This expertise can lead to career advancement opportunities and enable individuals to contribute effectively to organizations adopting Microsoft Intune for endpoint management and security.
Microsoft Intune enhances skill sets and opens doors to career progression, enabling you to make valuable organizational contributions. Microsoft Intune is certainly a significant component of Microsoft's enterprise offerings, and it is the sole reason for Microsoft's leadership status.

[🔥] Start Intune Exam MD-102 Preparation
🅾️Setup free Intune LAB – https://htmd.in/IntuneLAB
1️⃣ Study Guide – Videos and MS Docs – https://htmd.in/IntuneExam
2️⃣ Prepare free Azure LAB to build Windows VM – https://youtu.be/JS7hYfRokMA

3️⃣ Quick Start Shorts – https://youtube.com/shorts/PrFMNbaU4-k
What is Microsoft Intune?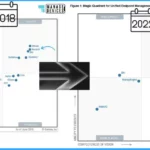 Microsoft Intune is a cloud-based unified endpoint management (UEM) solution offering a user-friendly experience for administrators and end-users. It empowers organizations to embrace modern device management practices, enhance security, streamline operations, and support remote and hybrid work scenarios.
What is UEM? Unified Endpoint Management Tools – Latest Vendors – Video
In our video series, we will explain UEM (Unified Endpoint Management) and dive deeper into the world of UEM tools. We will explore the concept of UEM, its significance in modern IT management, and how it helps organizations streamline their endpoint management processes.
What is Microsoft Intune? Microsoft Intune Provide Secured Access to Enterprise Application
Microsoft Intune is a Mobile Device Management (MDM) solution allowing administrators to enforce policies, ensure compliance, and protect corporate resources. Having Microsoft Intune installed on your mobile device signifies that your organization prioritizes enabling secure access to essential communication and collaboration tools while maintaining device and data security.
With Microsoft Intune, your organization can facilitate secure access to email, MS Teams, and intranet applications from a mobile device.
This integration ensures you can stay connected, collaborate, and access relevant information while on the go.
Additionally, Intune helps protect sensitive data by implementing security measures such as device encryption, data loss prevention, and conditional access.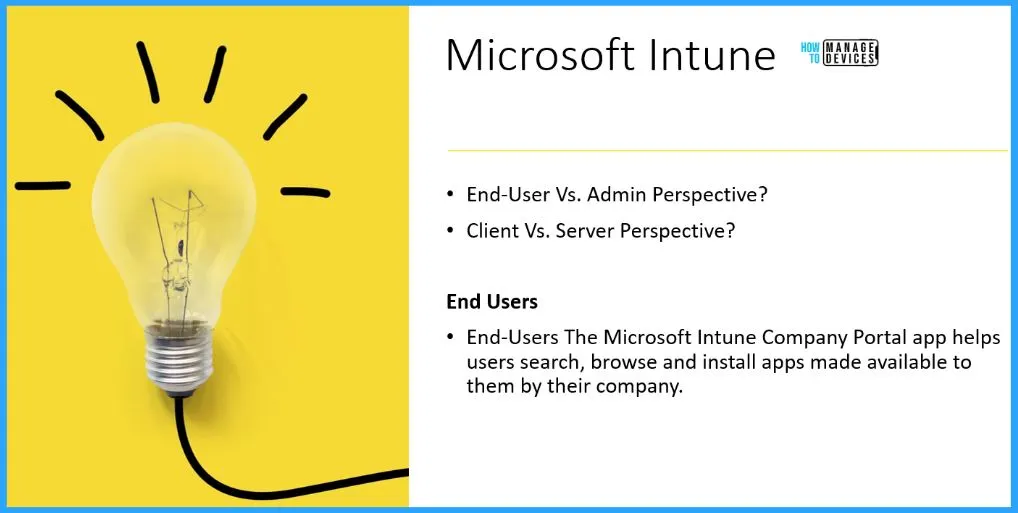 What Can Microsoft Intune Do?
From an IT administrator's perspective, Microsoft Intune provides a centralized and intuitive graphical interface that enables efficient management and control of endpoints. Here's a graphical representation of what Microsoft Intune can do.
Microsoft Intune offers a range of features that enhance self-service capabilities, support remote and hybrid workers, and provide seamless integration with various on-premises and cloud-based solutions. Here's a description of these key aspects
These features and integrations enhance the capabilities of Microsoft Intune, providing administrators with a comprehensive set of tools to manage and secure endpoints effectively.
It's enabling self-service, supporting remote workers, leveraging web-based administration, or integrating with on-premises solutions.
Intune offers a robust, flexible solution for modern endpoint management in diverse organizational environments.
| Features | Description |
| --- | --- |
| Self-Service and Company Portal | Intune enables self-service for end-users through its Company Portal app, allowing them to install approved applications conveniently. |
| Reporting and Data Insights | Intune provides robust reporting and data insights for administrators, offering detailed information on device compliance, security incidents, and user activity. |
| Remote and Hybrid Workers Support | Intune offers features that support secure access to corporate resources for remote and hybrid workers, ensuring productivity while maintaining security measures. |
| Web-Based Admin Center | Intune's Web-Based Admin Center provides a native console accessible through modern web browsers, simplifying administrative tasks and offering a centralized management platform. |
| Integration with On-Premises Solutions | Intune seamlessly integrates with various on-premises solutions, including Configuration Manager, Windows Autopilot, Microsoft Defender for Endpoint, Windows Autopatch, Endpoint Analytics, and Microsoft 365, expanding its capabilities and extending its reach. |
Why Do You Want to Learn Microsoft Intune? – Table 1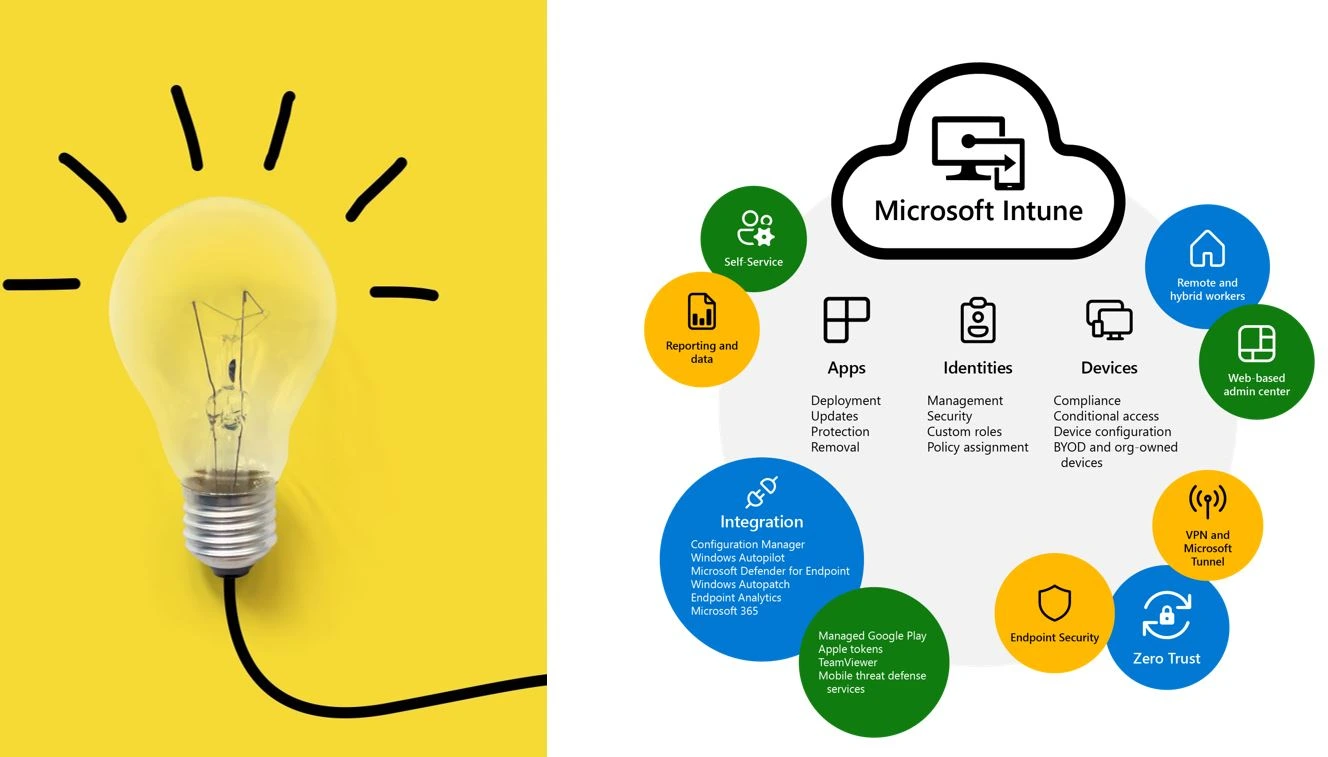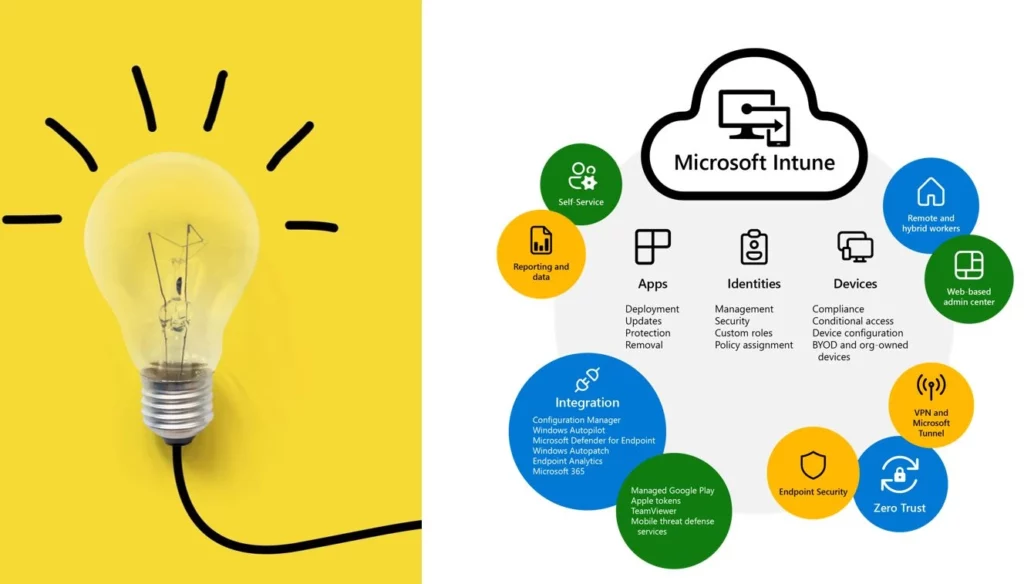 Learn Microsoft Intune but Why?
Microsoft Intune is a powerful and widely used Unified Endpoint Management (UEM) solution. The important offerings from Microsoft contribute to the company's overall leadership in the technology industry. Microsoft Intune is a vital component of Microsoft's enterprise offerings.
Enterprise customers have several key Unified Endpoint Management (UEM) tool vendors.
These vendors offer comprehensive solutions to help organizations manage and secure their diverse endpoint environments.
The prominent players in the UEM market include Microsoft, VMware, Ivanti, ManageEngine, Matrix42, and IBM.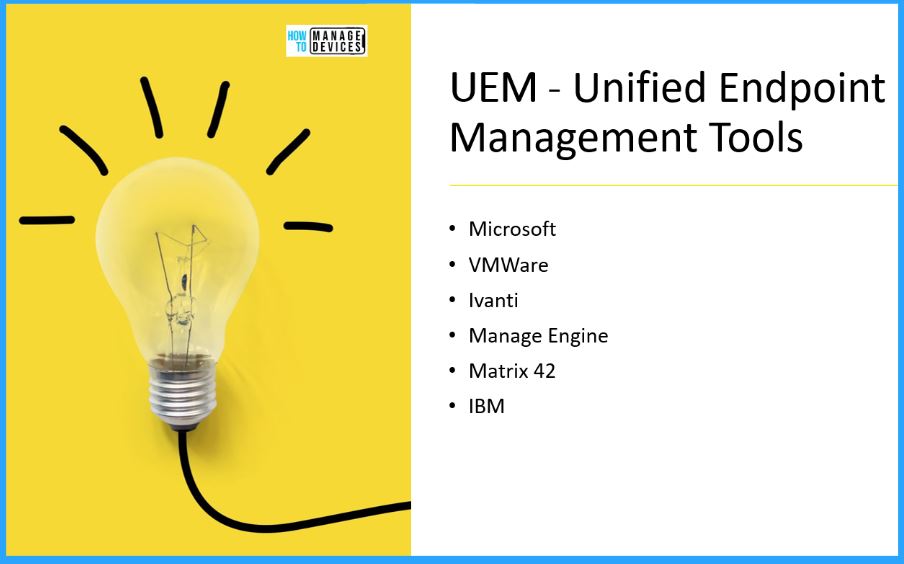 Magic Quadrant Unified Endpoint Management Tools
In 2018 and 2022, Gartner published its Magic Quadrant for Unified Endpoint Management (UEM) Tools, providing an insightful comparison of the landscape over time. The report categorizes UEM vendors into four quadrants: Challengers, Niche Players, Visionaries, and Leaders. Let's take a look at these quadrants and what they represent.
This is a high-level overview comparison between Magic Quadrant for Unified Endpoint Management Tools in 2018 and 2022.
2018 Ivanti was the sole challenger, while VMware, Microsoft, IBM, and BlackBerry were recognized as leaders. Snow Software and ManageEngine were niche players, and Citrix and SOTI were visionaries.
In the 2022 Magic Quadrant for UEM, notable changes have occurred. The number of vendors in the leader's quadrant has been reduced to 3: Microsoft, VMware, and Ivanti.
This indicates the significant market presence, strong product offerings, and ability to execute demonstrated by these companies.
ManageEngine and Matrix42 have maintained their positions as niche players, highlighting their specialized focus and offerings.
Interestingly, IBM has transitioned from a leader to a challenger, indicating changes in its strategy, market position, or product capabilities in the UEM space.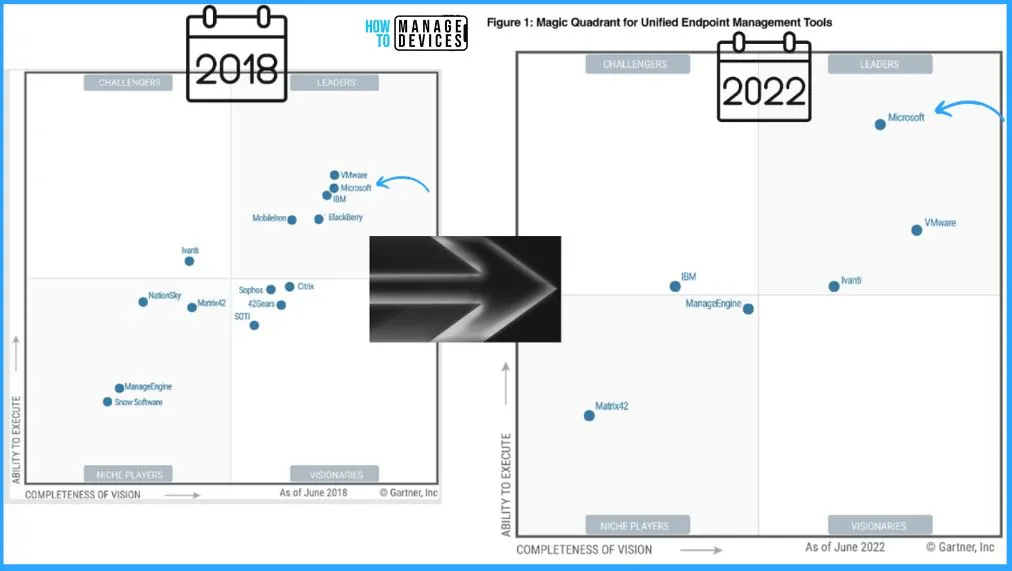 Reduce Human Efforts and Automate Things in Endpoint Management
Endpoint management solutions have revolutionized how organizations handle their endpoints' administration and security. Automation plays a crucial role in Intune by reducing manual effort, enhancing efficiency, and improving overall productivity.
Organizations are trying to reduce human efforts and automate endpoint management.
| Dates | Strategic Planning Assumptions |
| --- | --- |
| By 2027 | Unified Endpoint Management (UEM) and Digital Employees Experience (DEX) tools will converge to drive autonomous endpoint management, Reducing human effort by at least 40%. |
| By 2025 | More than 90% of the clients will go with the cloud-based UEM tools to manage most of their estate, up from 50% in early 2022 |
Learn Microsoft Intune but Why? – Table 2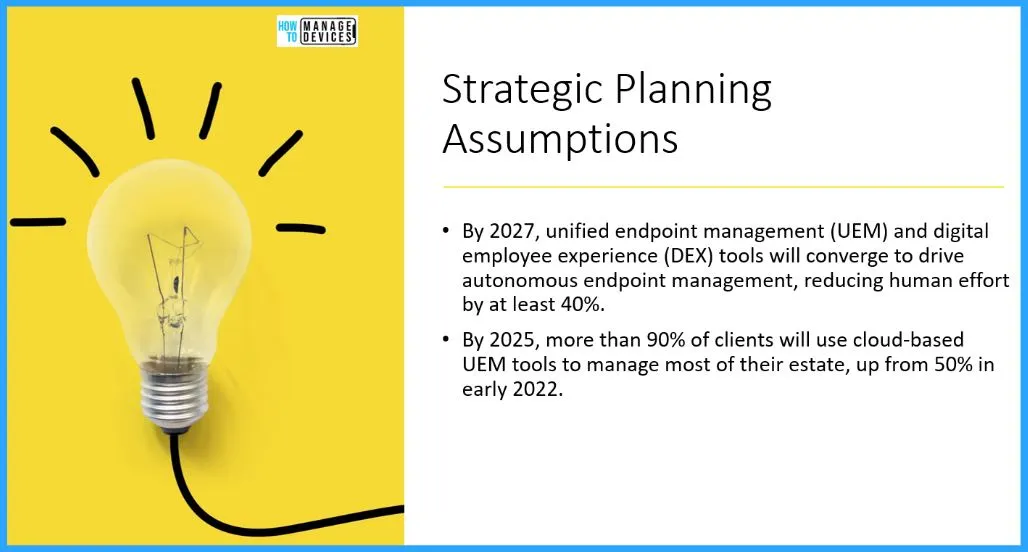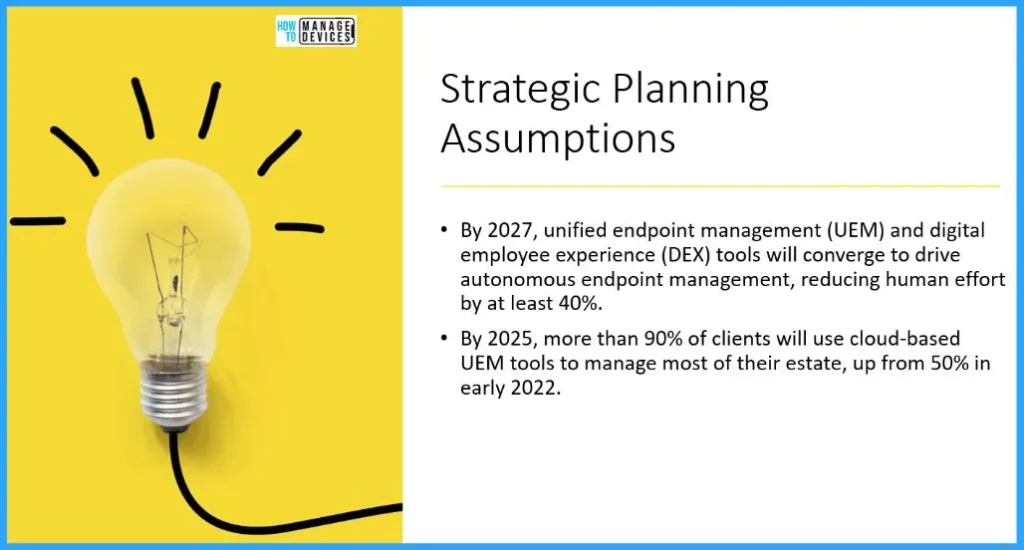 Agent and Agentless Management of Computers and Mobile Devices
Unified Endpoint Management (UEM) is a comprehensive toolset that enables organizations to manage and control computers and mobile devices from a centralized console. With UEM, administrators can efficiently manage devices using agent-based or agentless approaches. Modern UEM tools:
1. Provide a user-centric view of devices across device platforms. Offer agent and agentless management through native Windows 10, macOS, and Chrome OS controls.
2. Offer agentless management through native Apple iOS/iPad OS and Google Android controls.
3. Aggregate telemetry and signals from identities, apps, connectivity, and devices to inform policy and related actions.
4. Aggregate and analyze technology performance and employee experience data.
5. Integrate with identity, security, and remote access tools to support zero-trust access, contextual authentication, vulnerability, policy, and configuration and data management.
6. Manage nontraditional devices, including Internet of Things (IoT) devices, wearables, and rugged handhelds.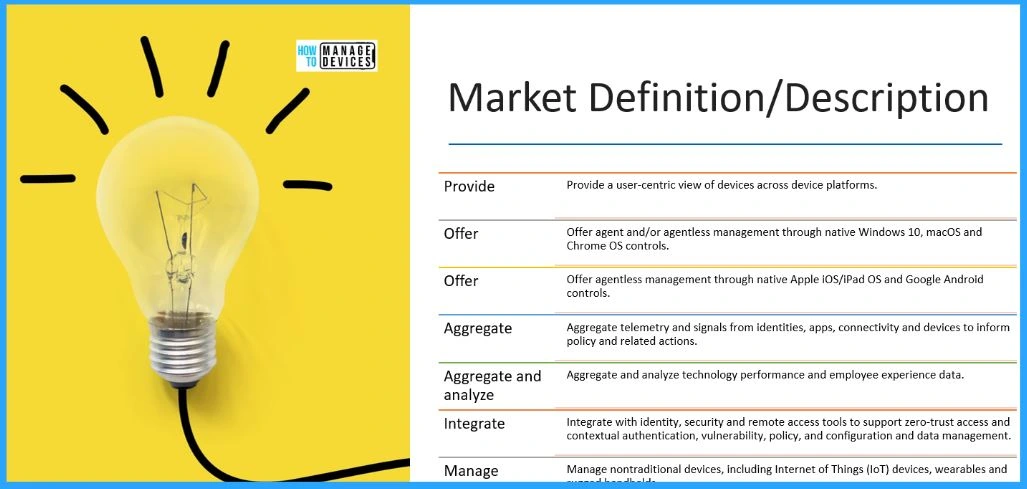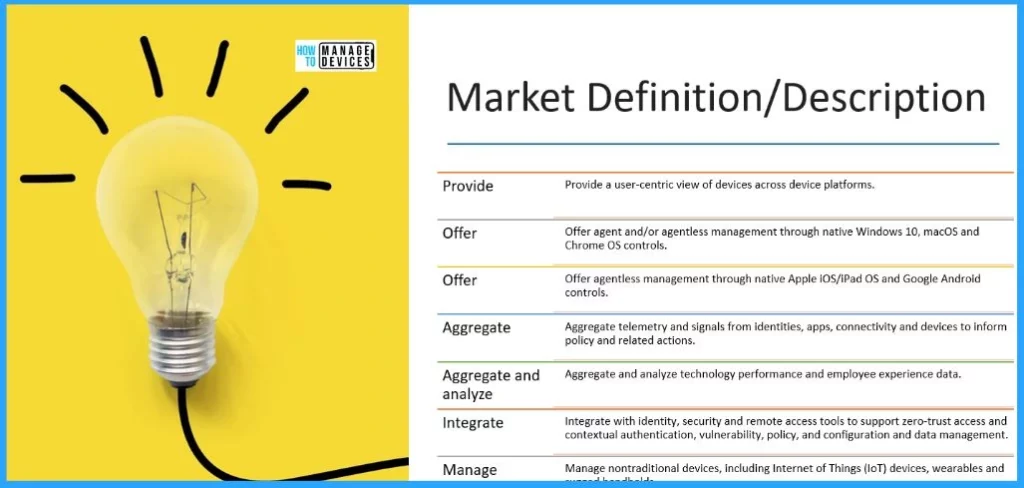 What Does UEM and How Is This Changing the Industry As per Gardner?
Intune is UEM solution from Microsoft. Intune is a product umbrella. In Intune, there are a lot of other product configuration managers. What Challenges are customers facing with Intune, as per Gardner?
Reporting: Dashboard and reporting capabilities are basic, with limited prebuilt reports available compared with competing products.
Endpoint diversity: Endpoint Manager lacks comparable capabilities to manage Chrome OS and Linux endpoints.
Complexity: Frustrated with the lack of third-party application patching capabilities and the requirement to purchase a third-party solution for this capability.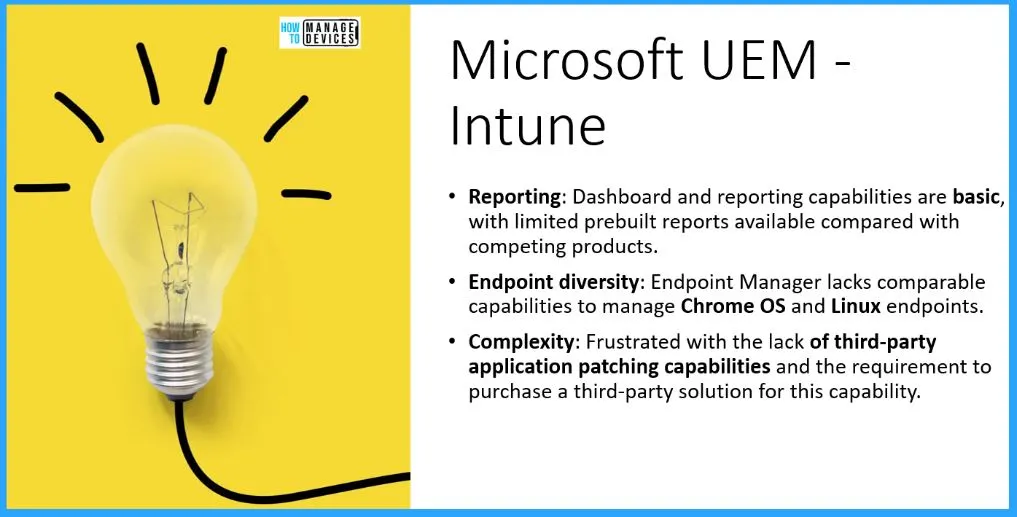 Why is Microsoft Intune Considered a Product Umbrella?
Microsoft Intune is part of Microsoft 365 solutions. Microsoft Intune has different products inside it. The advanced Intune-based solutions include Remote Help, Tunnel for Mobile Management, Endpoint Privilege Management, Advanced endpoint analytics, etc. The expanding solutions in the Microsoft Intune Product Family include the following.
Read More on – What Is Microsoft Intune Product Family?
Microsoft Intune
Microsoft Configuration Manager
Microsoft Intune Suite of Advanced Solutions
Microsoft Intune Remote Help
Microsoft Tunnel for Mobile App Management
Microsoft Intune Endpoint Privilege Management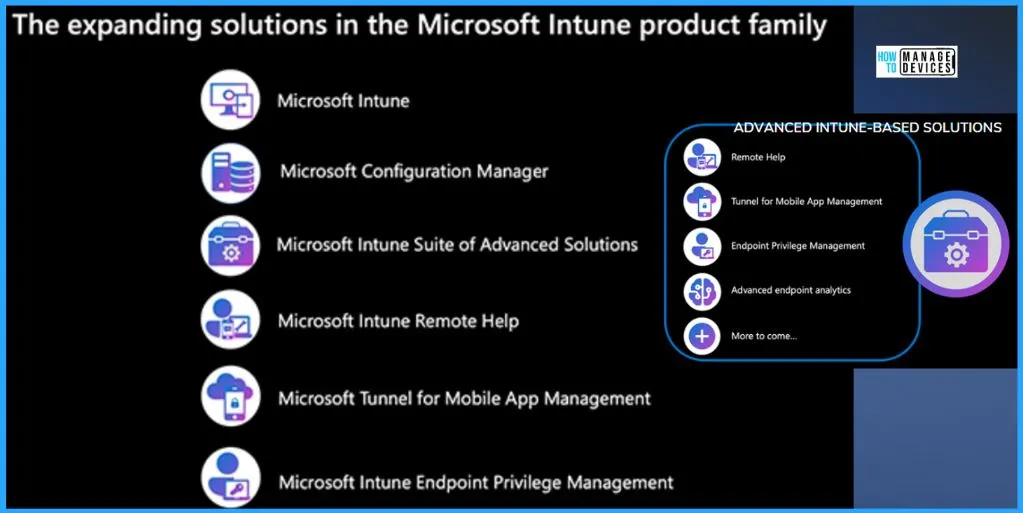 What is Microsoft Intune? Learn Microsoft Intune But Why?
This video will delve into an overview of Microsoft Intune, the cloud-based solution Microsoft offers. Throughout the video, we will explore Intune from 4 perspectives, comprehensively understanding its capabilities and benefits.
Author
About Author – Vidya is a computer enthusiast. She is here to share quick tips and tricks with Windows 11 or Windows 10 users. She loves writing on Windows 11 and related technologies. She is also keen to find solutions and write about day-to-day tech problems.