This post Windows 10 update investments is the first post of this series of posts about Windows Updates. I will cover more details Windows update investments from Microsoft. These information are shared by Suma SaganeGowda & Steve Diacetis in the MS Ignite session. More details below.
Introduction
Let's see what are the scales of update we are going to see in this post. Windows 10 updates are in huge numbers all these numbers are in Millions. As per Microsoft this data is since July 2015.
NOTE! – Windows 10 Updates =➡▶ ✔ Windows 10 Feature + ✔ Quality + ✔ Dynamic Updates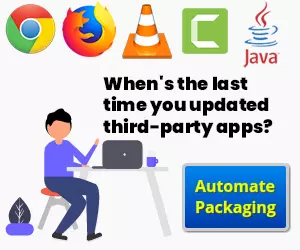 Let's check the numbers/scale
More than 900 million Active Windows 10 Devices

9 Million new active devices per month
2.5 Billion Feature updates
28.3 Billion Security Updates
17 TB/Sec peak CDN throughput
300 Device updates per second (😍😍😍😍)

36 Million application
175 Million app combinations (I don't know what does this mean)
1.5 Million unique hardware components
16.9 Million unique hardware driver combinations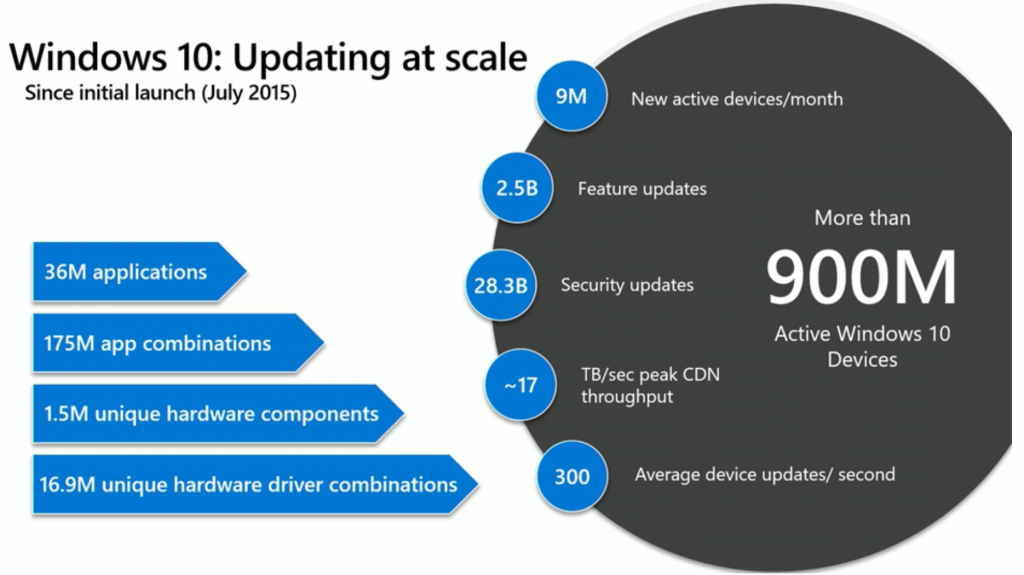 Windows 10 Update Good Vs Bad (NOT)
Microsoft shared the Windows update survey results (v1809 – very high-level). This result shall give you good and pain points about Windows 10 update experience.
The opportunities shared below speaks out my mind as well as an IT Pro.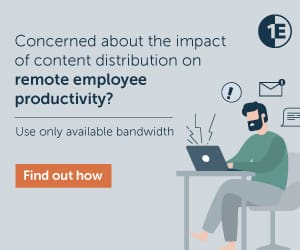 The Good

91% felt positive about their Windows 10 Update deployment experience
48% performed an in-place upgrade (70% were moving from Win 10 1803)
Less then 2% reported blocking issues during pilot

Opportunities for Windows 10 Update

Reduce the interruption caused by Windows 10 update
Reduce the Driver Issues with Windows 10 updates
Reduce the size of update packages
Improvement in Driver Management
Simpler Language pack servicing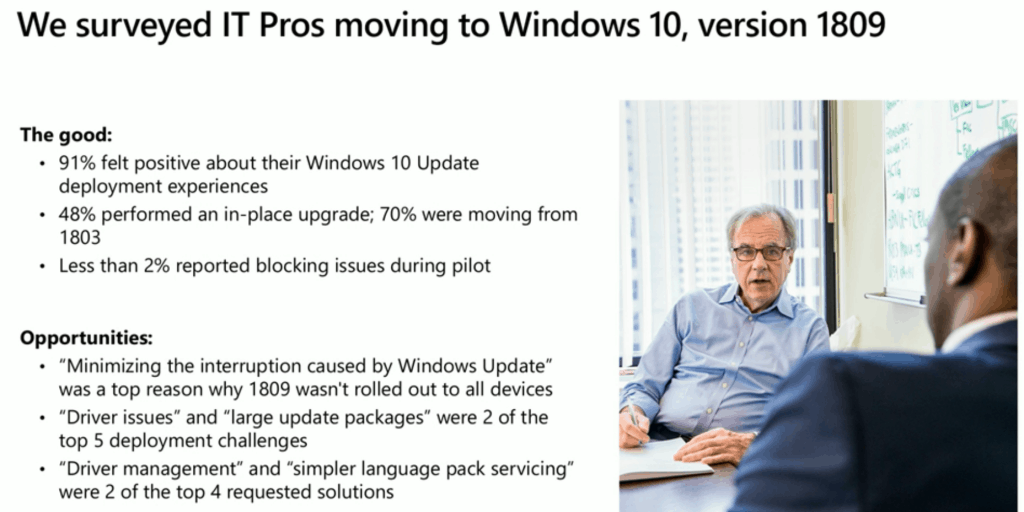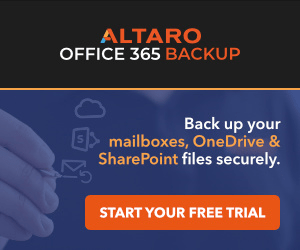 What are the Windows 10 Update Investments
The following slide shows everything Microsoft is investing to improve the end to end experience of Windows 10 updates.
Managing Windows 10 Update content

Upgrades and Servicing
FoDs & Language Packs
Core OS Binaries, LCU (Cumulative Update) & SSU (Service Stack Update), DU (Dynamic Update), and Drivers

Windows 10 Update Bandwidth Management
How to Improve User Disruption during OS update

Offline Time Reduction
Charge and Update
ARSO – Automatic Restart Sign-on (⏬Requirements)

MSA Login or AAD Login or Workplace Join
TPM
Secure boot
BitLocker Enabled (not suspended)

Diagnosability Improvements

Setup Diag V2 integration with core OS

Rollback Improvements (Feature and Quality)

Innovations with Windows 10 Updates

Cloud Recovery Options (Windows 10 20H1 on-wards)
Reserved Storage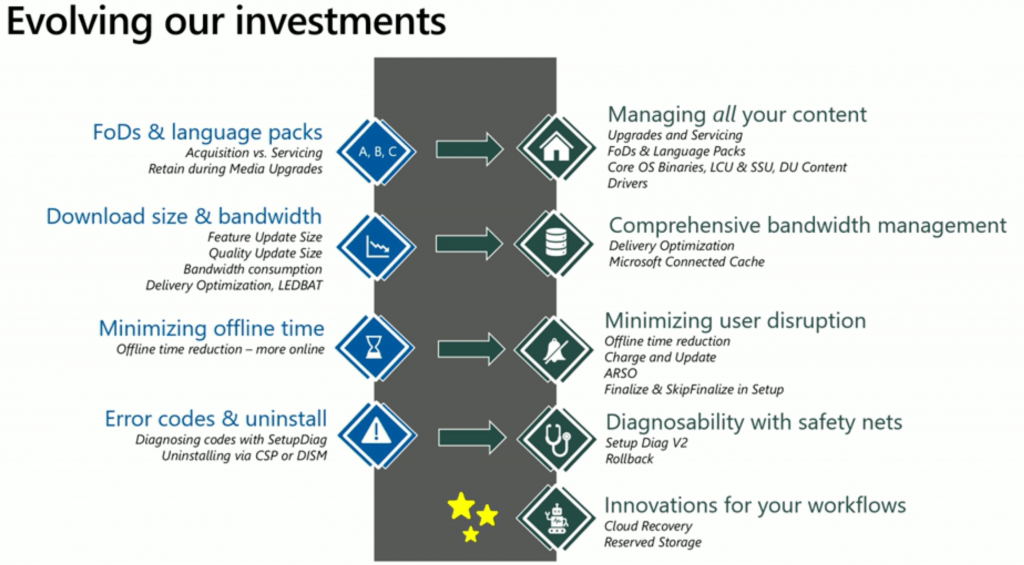 Related Posts (Coming Soon)
Simplify Streamline Windows 10 Update Content – UUP
Minimizing User Disruption
Improved Windows 10 Updates Recover
Innovations for Windows 10 Updates Workflows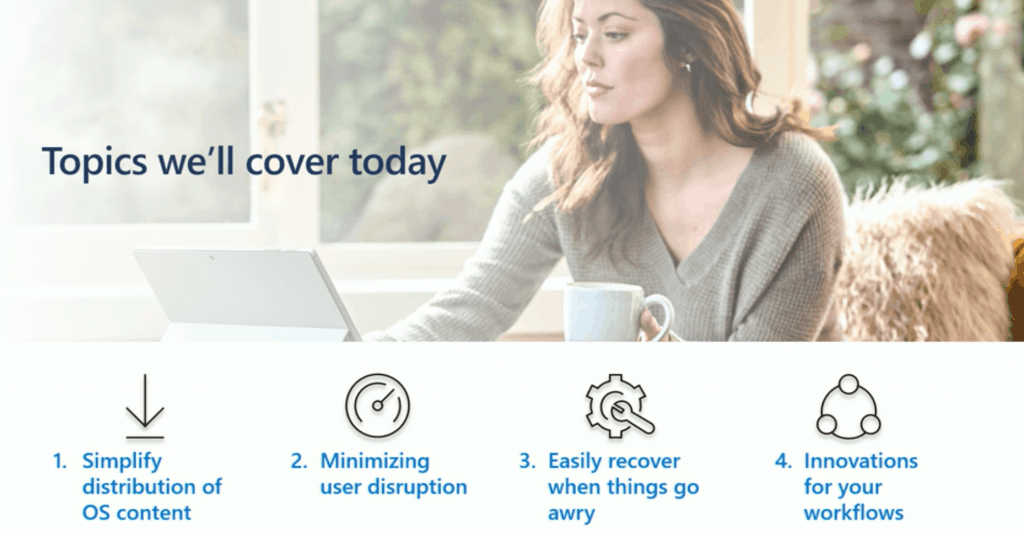 Session
Make the Windows update experience smooth and seamless for your IT team and your end users. More details https://myignite.techcommunity.microsoft.com/sessions/81684
Resources