We have received a question related to WVD Windows 10 Multi-Session Patching with SCCM in HTMD Forum. Well, I never thought about this product selection option from the Software Update Point component properties.
Windows 10 Enterprise Multi-Session Support is there from ConfigMgr 1906 version onwards. Windows 10 multi-session support is only for Windows Virtual Desktop (WVD) solution. WVD Windows 10 multi-session is similar to a terminal server.
Windows 10 multi-session Operating system (OS) reports the ProductType as having a value of 3, the same value as Windows Server. Hence we need to consider WSUS/SUP production selection a bit different way.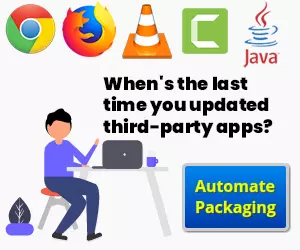 Pre Requisites
The following are the high-level prerequisites that should be in place before you start working on WVD multi-session patching supportSCCM.
Let's understand how to install WSUS for ConfigMgr and install the SUP role. Also, learn how to Create Deploy New Software Update Patch Package using SCCM | ConfigMgr.
How to Enable WVD Windows 10 Multi-Session Patching
Let's learn how to enable SCCM patching for WVD Windows 10 multi-session VMs.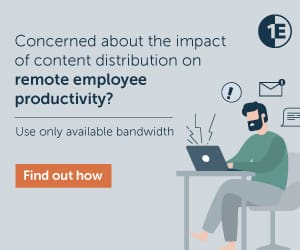 Launch ConfigMgr console
Navigate to \Administration\Overview\Site Configuration\Sites.
Select the standalone primary server or CAS.
Click on Configure Site Components from the ribbon menu.
Select Software Update Point component.
Click on the Products tab from Software Update component properties.
Scroll down and select Windows Server, version 1903 and later (make sure there is a checkmark near the product name).
Click OK.
Now, you will have a question why are you enabling server operating systems from the products list? This is because we already know Microsoft treats Windows Enterprise multi-session as a replacement for RDSH servers. Hence we will need to enable server OS as a product for WVD multi-session patching with SCCM.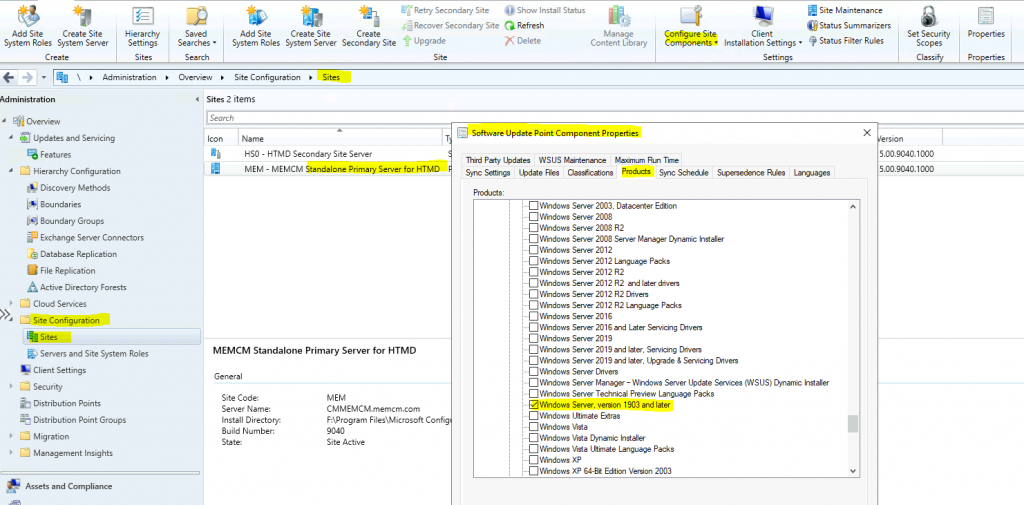 Initiate Sync
Once the product is enabled you need to initiate WSUS sync from Software Library workspace in SCCM console. Let's understand how to initiate a manual WSUS sync from console.
Navigate to \Software Library\Overview\Software Updates\All Software Updates.
Right-click on the All Software Updates node.
Click on Synchronize Software Updates to start the manual WSUS sync.
Click on the Yes button to continue with scanning.
WVD Multi-Session Patch Deployment
Once the sync is completed, you would be able to see the patches for WVD Windows 1o multi session VMs. You can follow the standard process of creating software update groups, software update packages, and then deploy the patch packages to WVD device collections.
Patch Software Update Deployment Process Guide | ConfigMgr – how to Create Deploy New Software Update Patch Package using SCCM | ConfigMgr.
The following is one of the patches that you need to look into if your Windows 10 multi-session version is 2004. So trick is that you will need to select the patches for server version. Hopefully, you will get some hints from required update column in SCCM console against WVD multi-session devices.

Resources