Let's check how to Add Custom Widgets to Windows 11 Desktop Screen using the 3rd party application. It's nice to have custom widgets options in Windows 11 desktop screens. You can use the shortcut key WIN + W to launch the default Windows 11 widgets. But in this post, I'm going to share about Windows 11 custom widgets options.
Microsoft added the Widgets button to the taskbar by default. Windows 11 Widgets bring you closer to the information you want. It helps to connect to the calendar, weather, local traffic, Microsoft To-Do lists, photos from OneDrive, sports, stock watchlist, and tips.
Windows 11 custom widgets will be on a desktop screen, and it's not part of the default widgets. I think the custom features of this 3rd party widget make it useful. Windows 11 is released on the 4th of Oct 2021, and we already have a custom widget solution!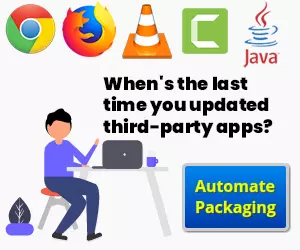 NOTE! – Is these custom widgets option has the potential to replace Live Tiles? We don't know yet. I felt this when I use Picture Widget.
Add Custom Widgets to Windows 11
Before going into the solution to add Custom Widgets to Windows 11 Desktop Screen, let's check the end-user experience of custom widgets. The following screenshot will give you an idea about custom widgets in Windows 11. The three boxes that you can on my desktop are created using the custom widgets application.
The first one is the Custom widgets to show the current Date. The second widget is to show the current time on Windows 11 Desktop screen. I see this is useful when I have multiple screens and multiple desktop screens.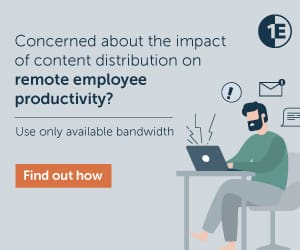 The third custom widget is a shortcut of an application. I don't know how much useful this would be instead of using desktop shortcuts. I'm not going to use short cut of the application widgets yet.
The customization and sizing options of these custom widgets are very useful. Let's perform some adjustments/customization with Time and Date widgets to make it more useful. You can learn more details about making customizations in the following section of the post.
You have many customization options like background color, foreground color, font size, different fonts, etc. are available to make widgets native to Windows 11 desktop. The following screenshot is just a simple example of this.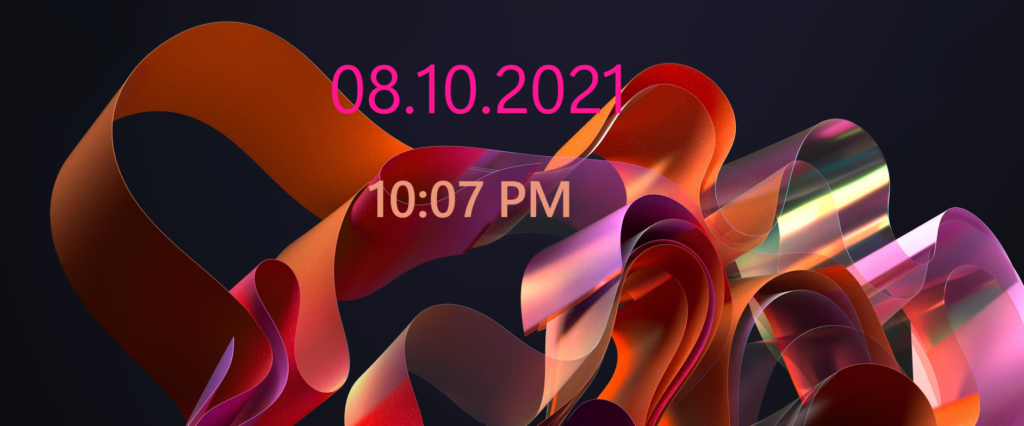 BeWidgets to Add Custom Widgets to Windows 11 Desktop Screen
The BeWidgets is the application you can install from Microsoft Store to get all these amazing custom widget options for Windows 11. I had had an issue with the Microsoft Store device limit when I tried to install this app.
Download Link – https://www.microsoft.com/store/productId/9NQ07FG50H2Q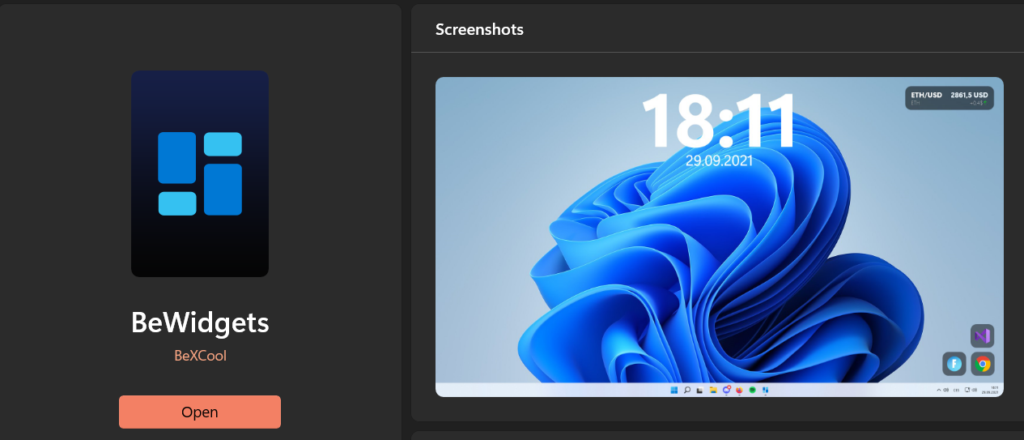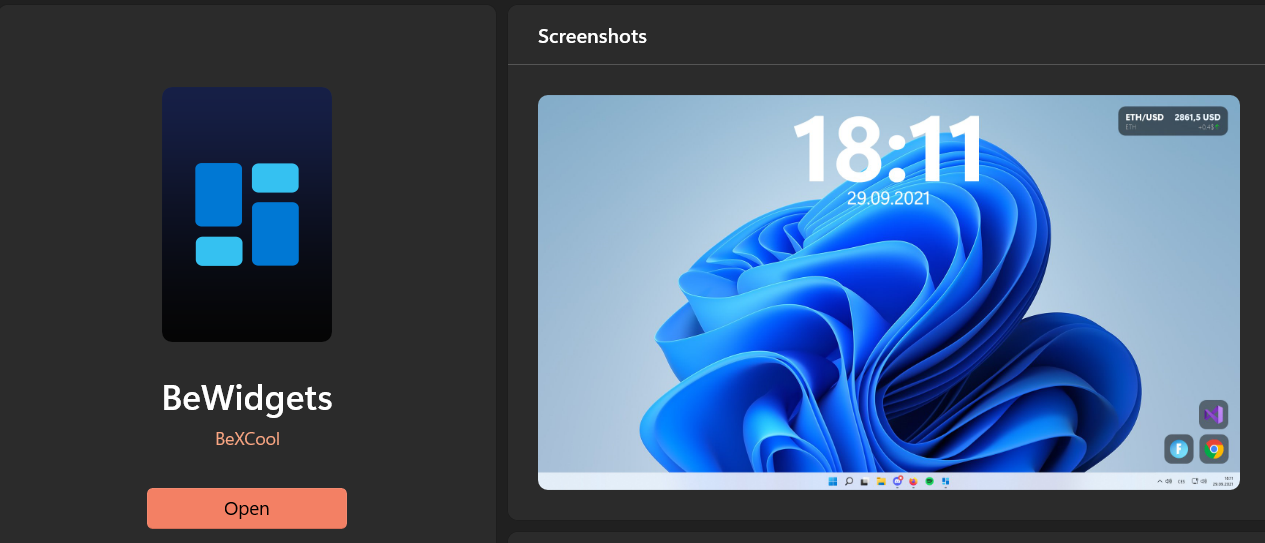 You get a lot of customization options in this application. I'm not planning to cover this app's end-to-end functionalities because it's going to evolve very quickly. So there will be more out of box widgets options available sooner than later.
At this point, you only have 5 custom widgets options in Windows 11 using this BeWidgets application.
Time Widget
Date Widget
Picture Widget
Finance WIdget
Application Shortcut Widget
Author
About Author -> Anoop is Microsoft's Most Valuable Professional Award winner from 2015 on the technologies! He is a Solution Architect on enterprise device management solutions with more than 20 years of experience (calculation done in 2021) in IT. He is Blogger, Speaker, and Local User Group Community leader. His main focus is on Device Management technologies like Configuration Manager, Windows 365 Cloud PC, Intune, Azure Virtual Desktop, Windows 10, and Windows 11.