I learned more about Intune guided scenarios from the Ignite session hosted by Paul Mayfield, Terrell Cox, and Micro-Scott. Most of the screenshots are taken from the demo and slides of the same ignite session. More details about the session and recording in the below section of the post.
Ignite 2019 Coverage
Introduction – Intune guided scenarios
I feel Intune guided scenarios are very helpful to Intune admins who are pretty new. Probably they are not sure where is Intune APP, Intune Apps, Configuration Profiles etc.. They can complete the following jobs (scenarios) without having extensive experience with MEM Intune.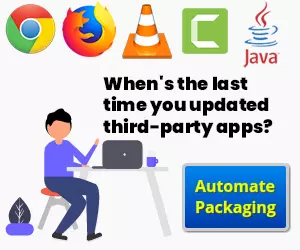 NOTE! – Are these guided scenarios there for Intune admins to play around the new stuff? If so, try this in pre prod or staging environment.
It seems Microsoft will create many more similar Intune guided scenario templates with the future releases of Microsoft Endpoint Management Microsoft Intune (MEMMI).
Secure Office apps for mobile
Deploy Edge for mobile
Try out a cloud-managed PC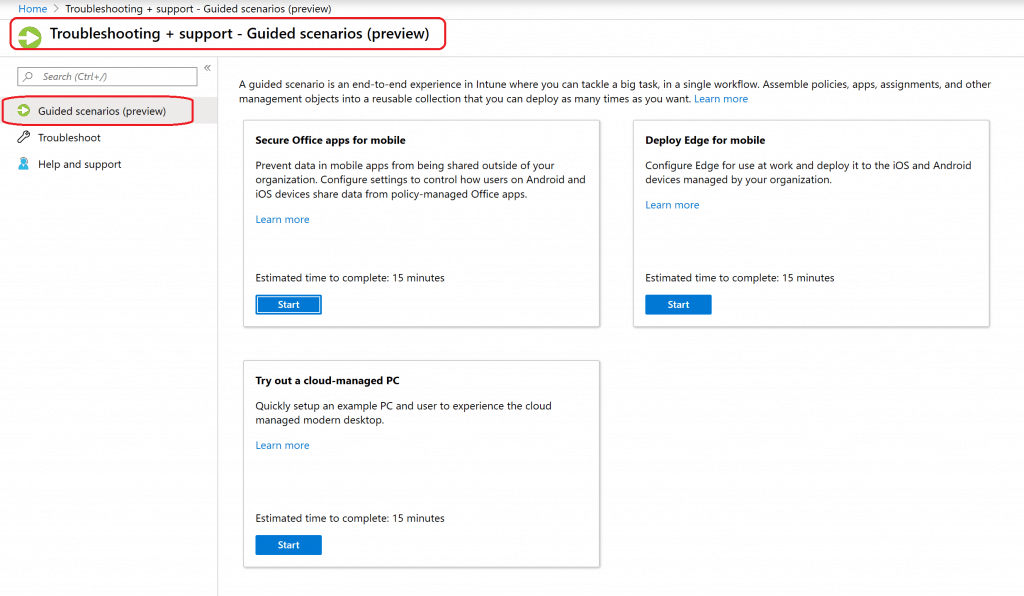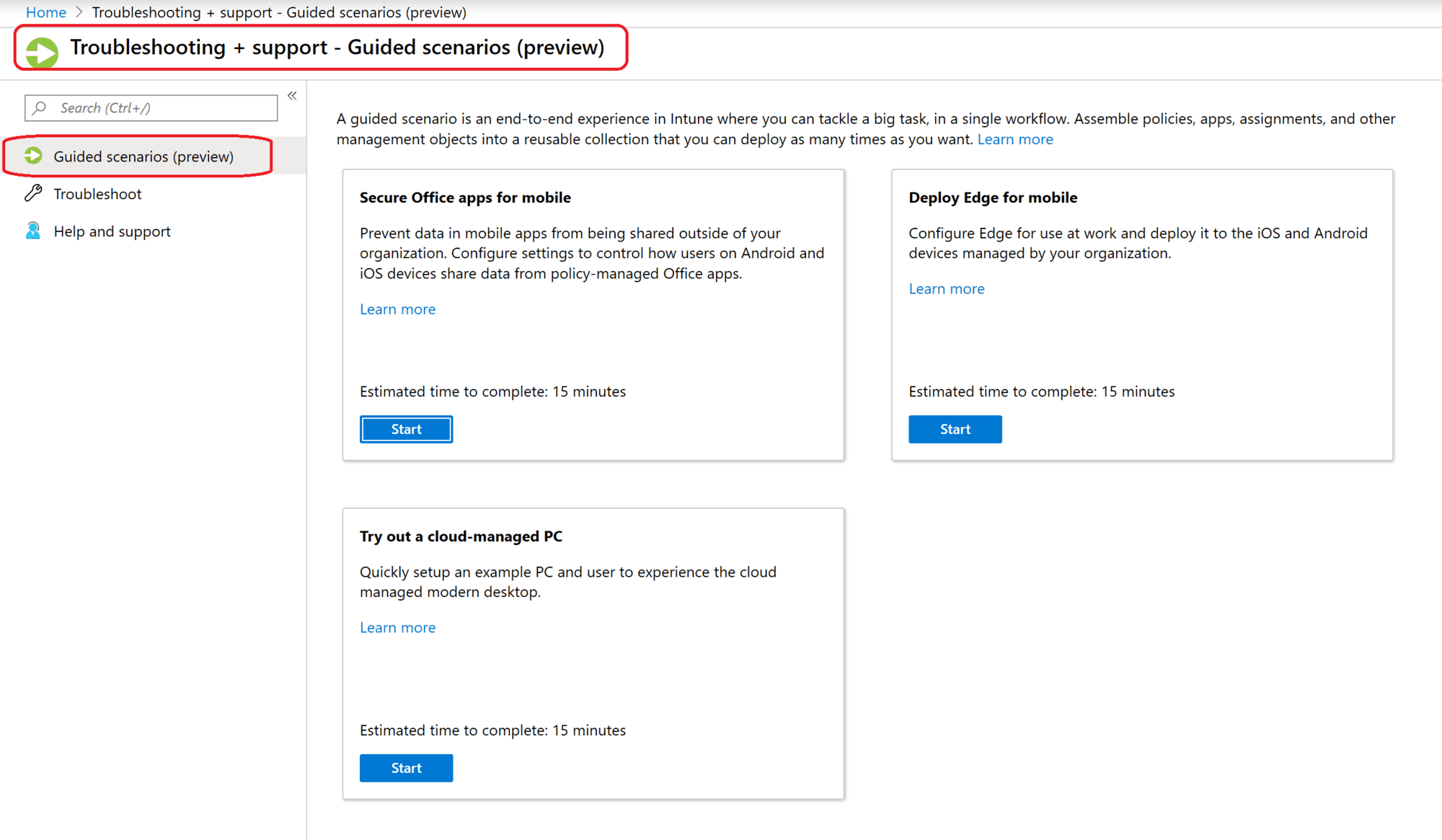 Intune Guided Scenario
During the creation of guided scenario, Intune will automatically create a policy set based-on pre-defined templates. The result of the Intune guided scenario is a policy set. You can edit the Intune policy set later.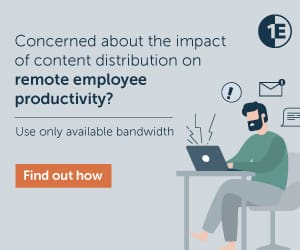 Create a Prefix because we will be creating many other resources so it will easy to search later as per Microsoft Ignite session.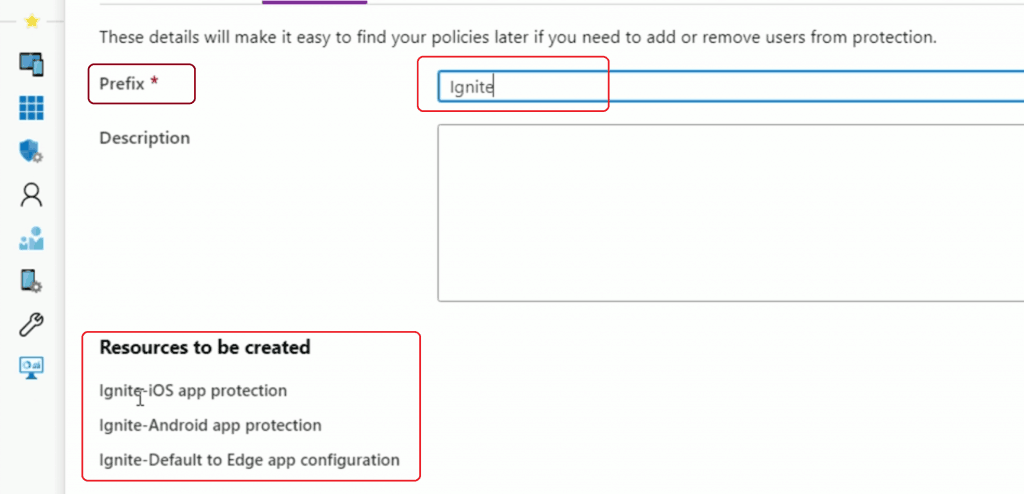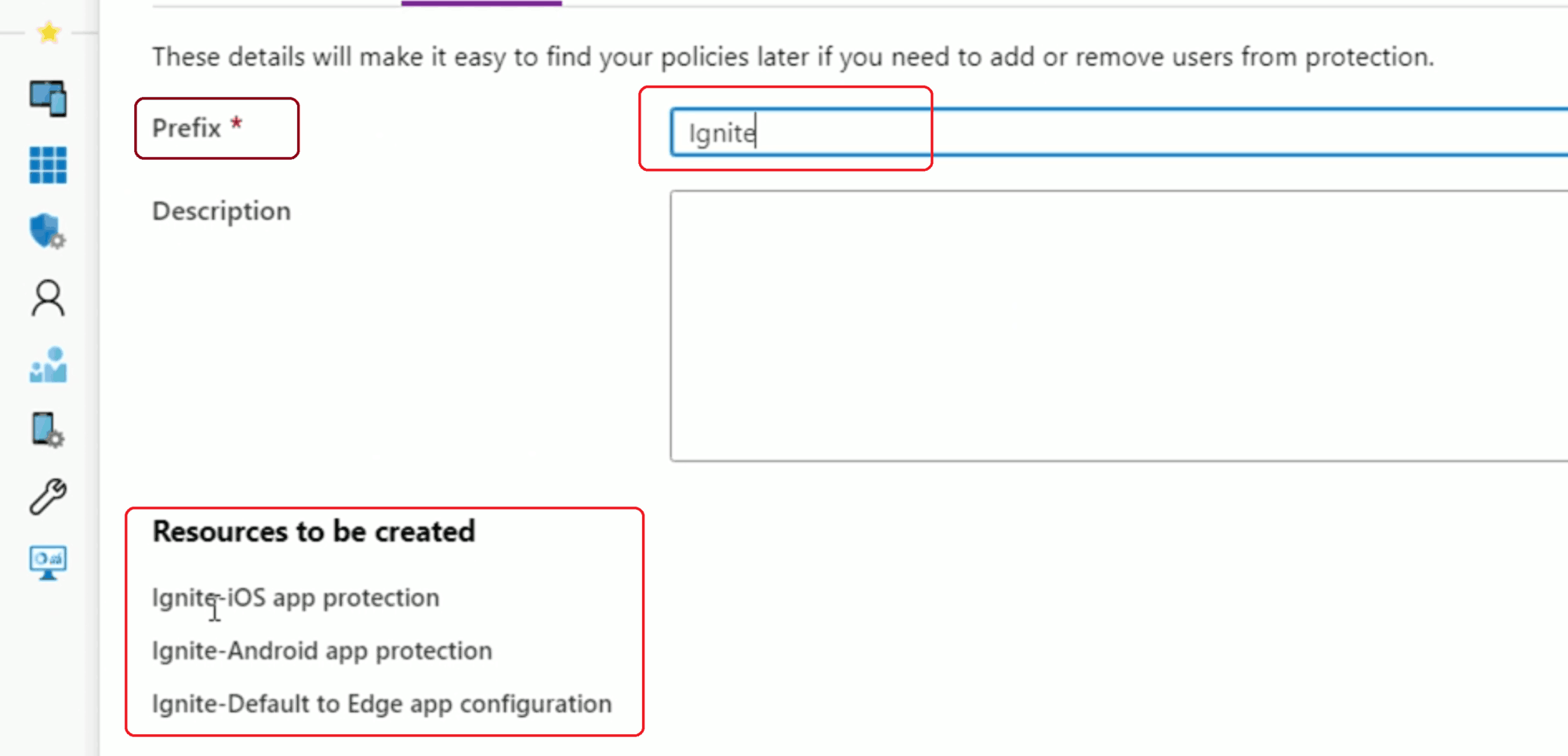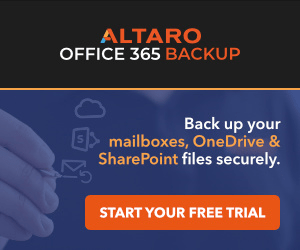 Select the apps which you want to protect in the Intune Guided Scenario called – Secure Office apps for mobile. You can see the options to create new LOB applications ect.. (very interesting scenarios).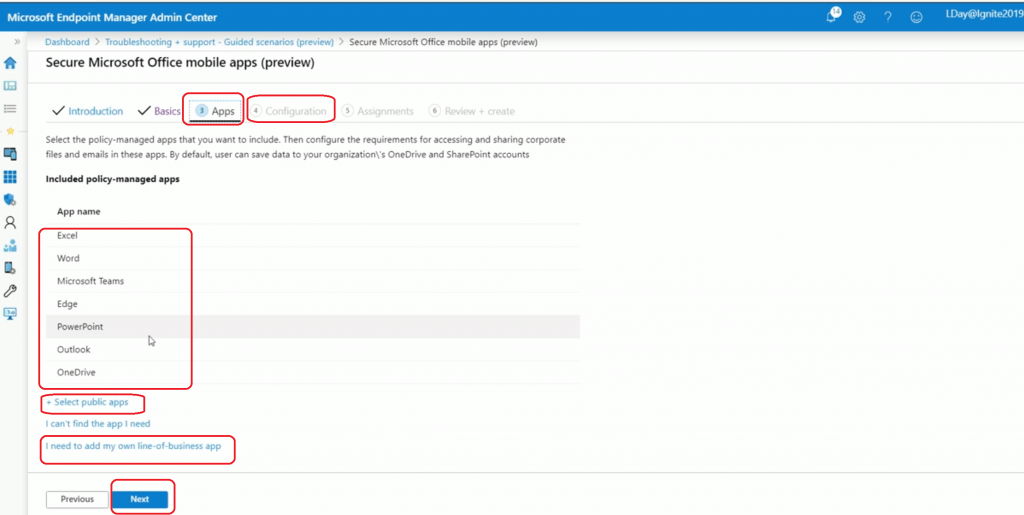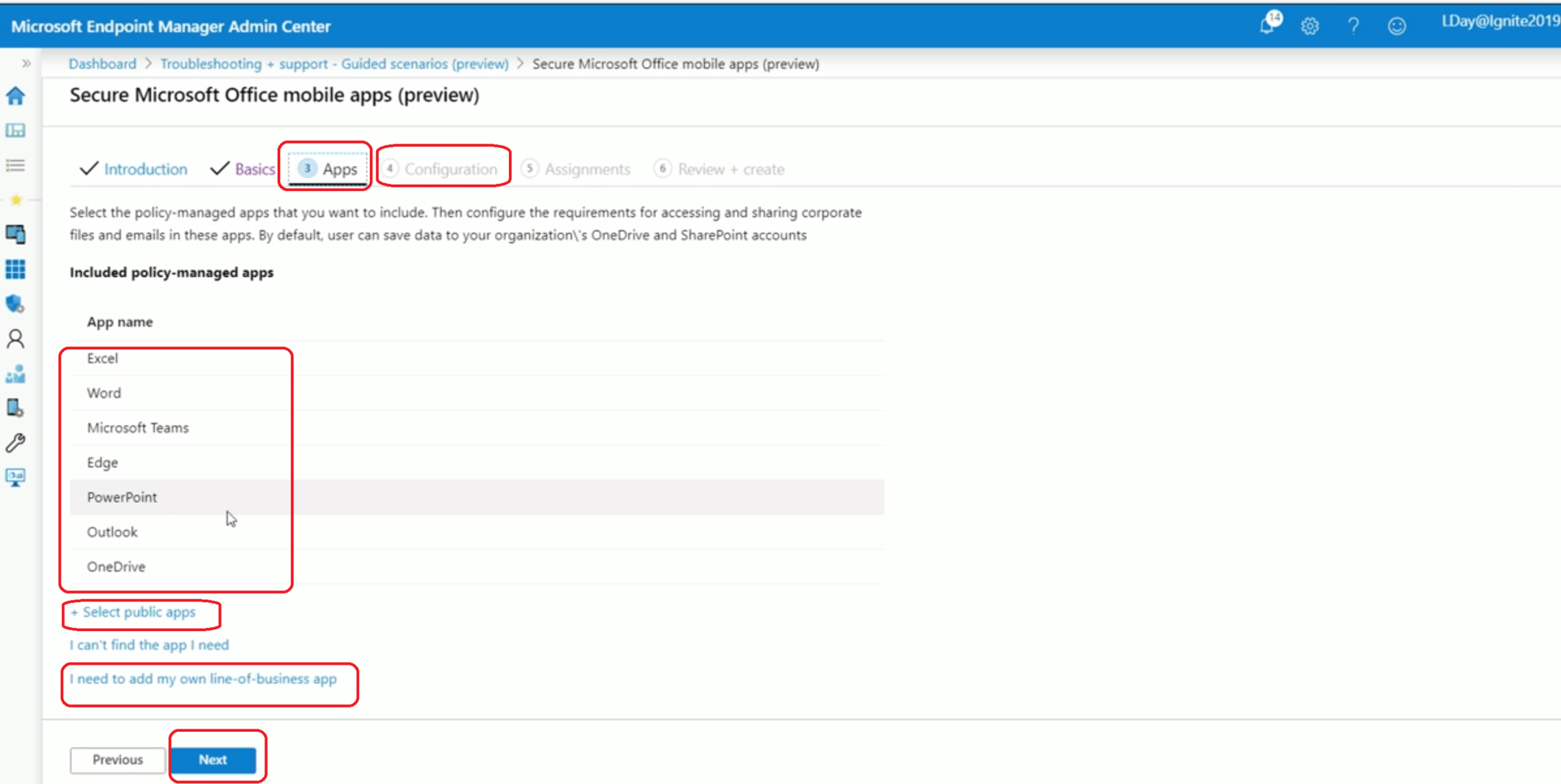 Intune App protection policy configurations are listed below.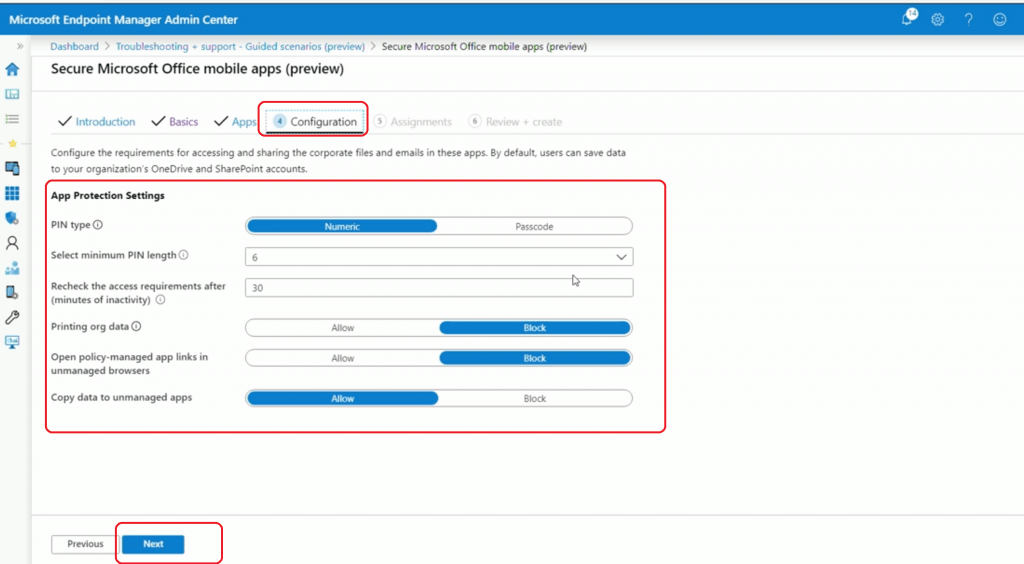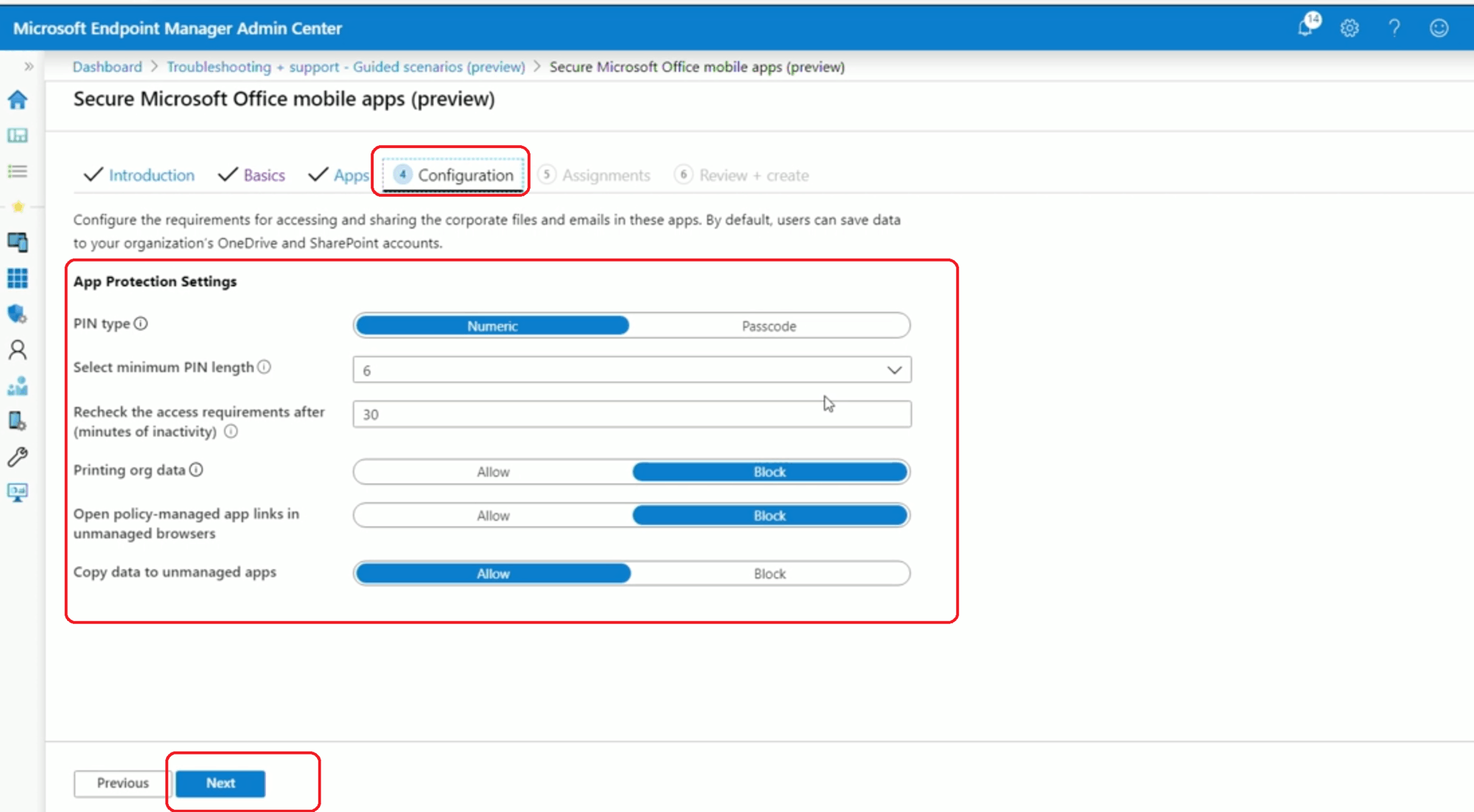 Assignment options are available in the below screen.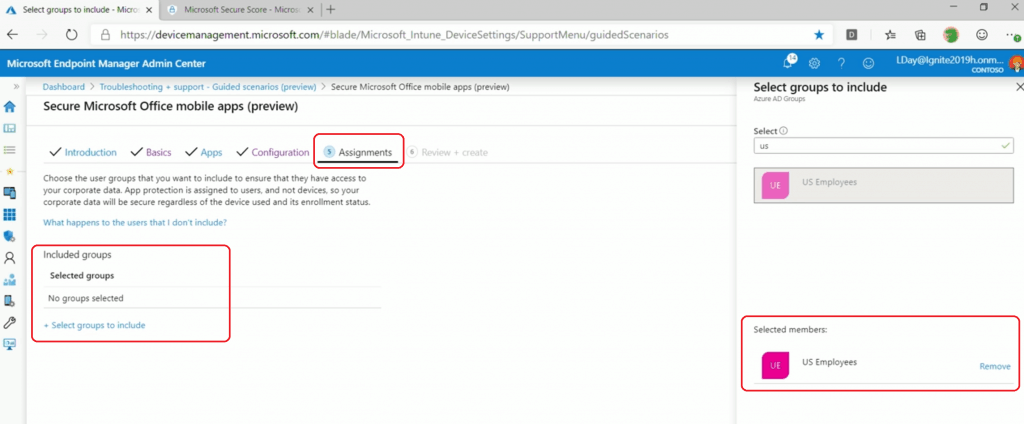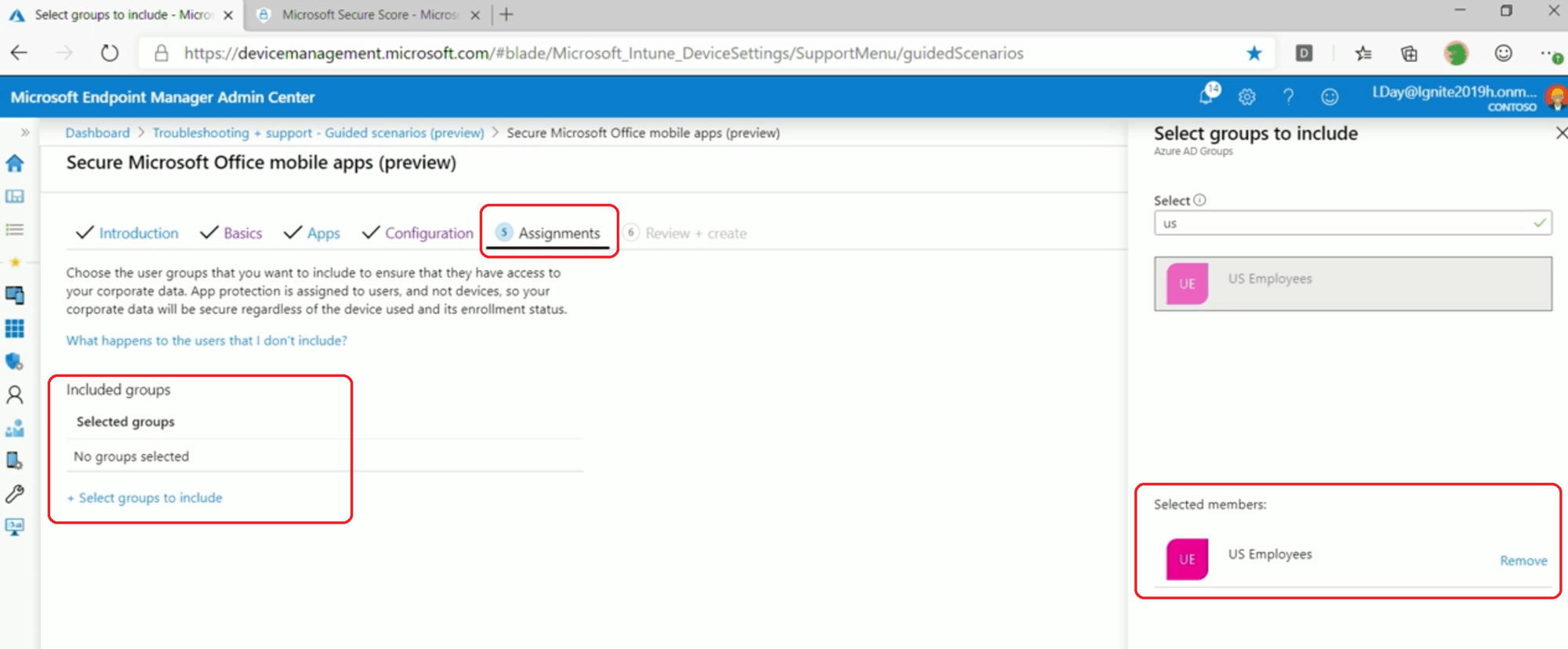 Intune guided scenario experience is completed for the Intune Admin. And now, the admin can see that a policy set, app protection policies, etc.. are created with the prefix Ignite!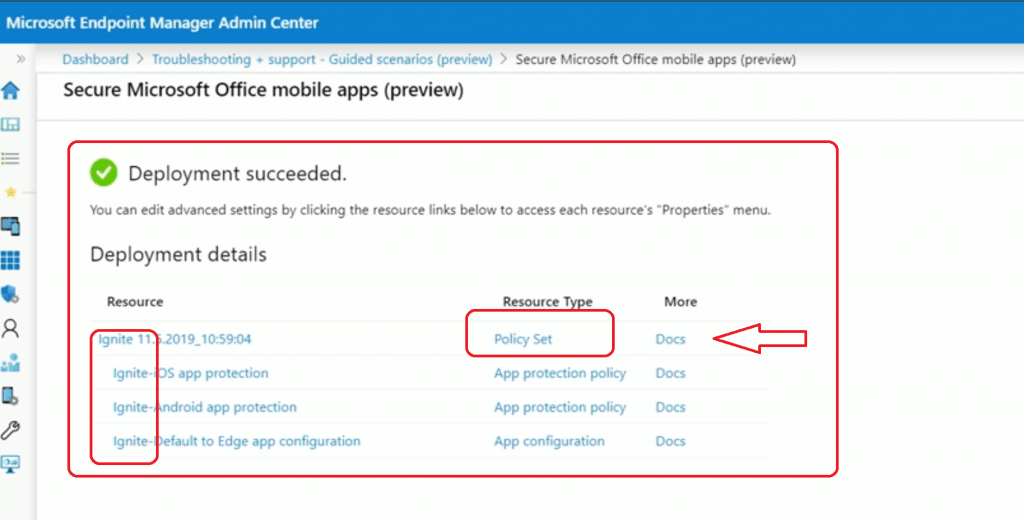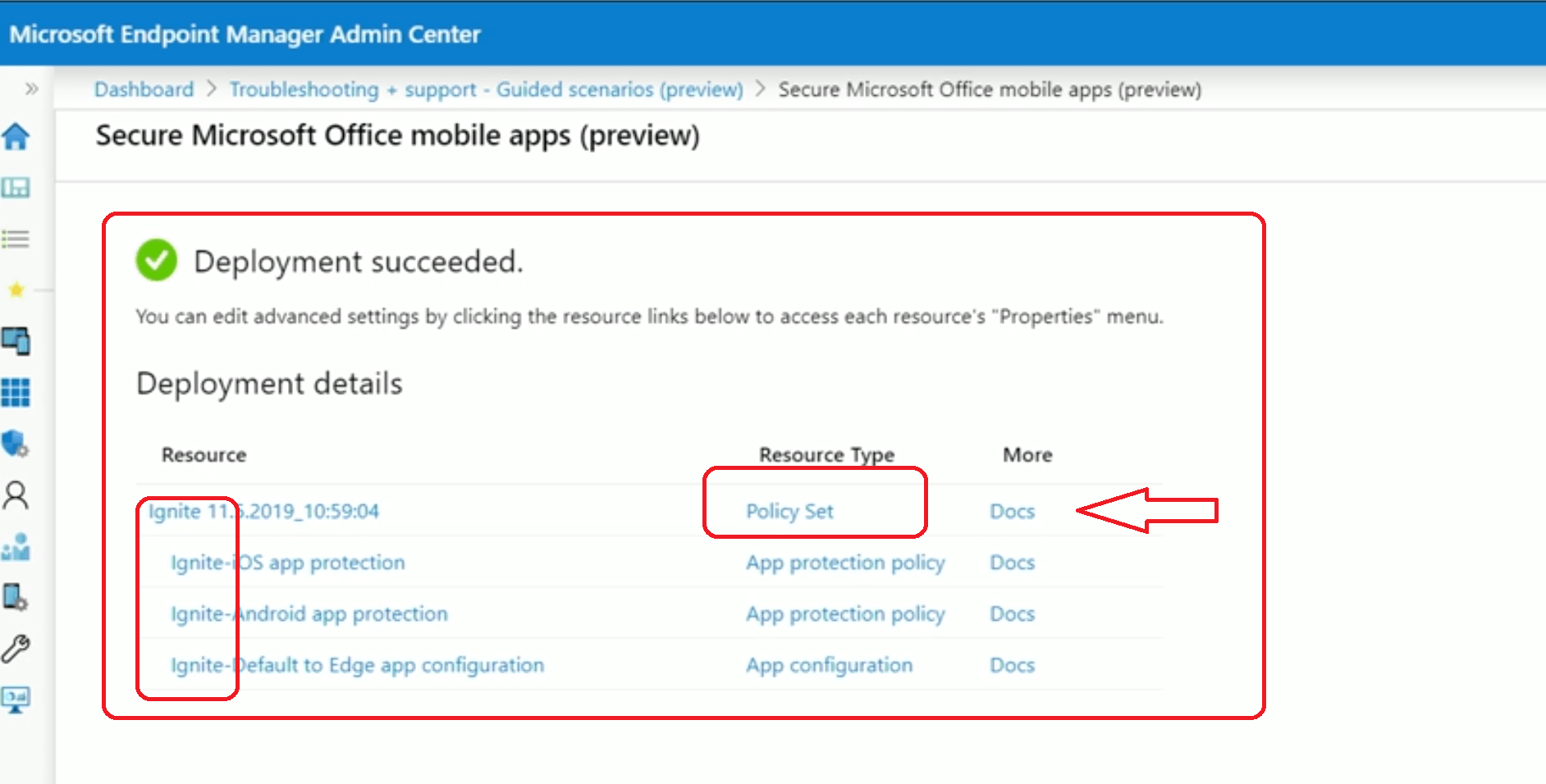 Session
Microsoft Endpoint Manager, including Microsoft Intune and Configuration Manager – https://myignite.techcommunity.microsoft.com/sessions/83532
Resources