In this post, you will get an overview of Intune monthly release updates in Microsoft Intune Service Release 2209 September Update. Microsoft releases updates as frequently as every week to help you manage devices more efficiently and securely.
Every update contains new features, bug fixes, and, most importantly, new capabilities. It allows you to try out new features and provide the best experience. You can get more information about updates by knowing the Intune service release.
The Service Release number in the Tenant Status blade in your console shows the released update. The new features are published once Microsoft starts rolling out the admin UI updates in the console.
Intune Service Health messages keep all health messages for the Intune service in one place. The health page is designed to inform you about known issues so you can troubleshoot issues users may be experiencing and determine when and at what scale, to deploy an update in your organization.

You can configure email alerts for the Intune incidents impacting your tenant. Let's see how to get Email Alerts for Intune Outages and status changes of Intune incidents.
How to Check Microsoft Intune Service Release Version
Here, I will show you how to check which Microsoft Intune service version your tenant is running. The following steps help you to check Intune service release version of your tenant.
Under the Tenant Details tab, you will see the current service version for your account under "Service Release". You can see the Intune Service release 2209 indicating the latest released version.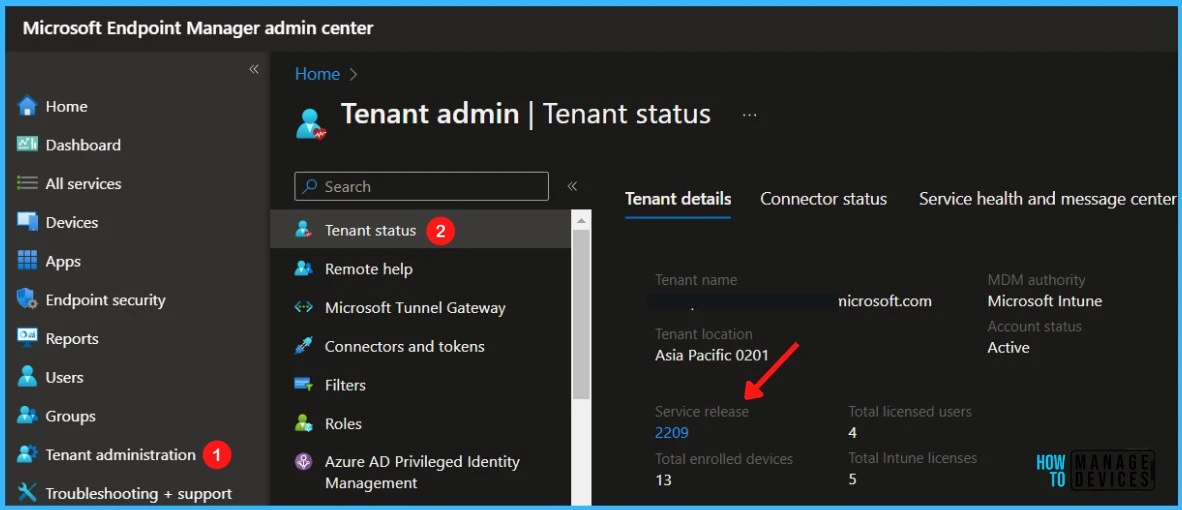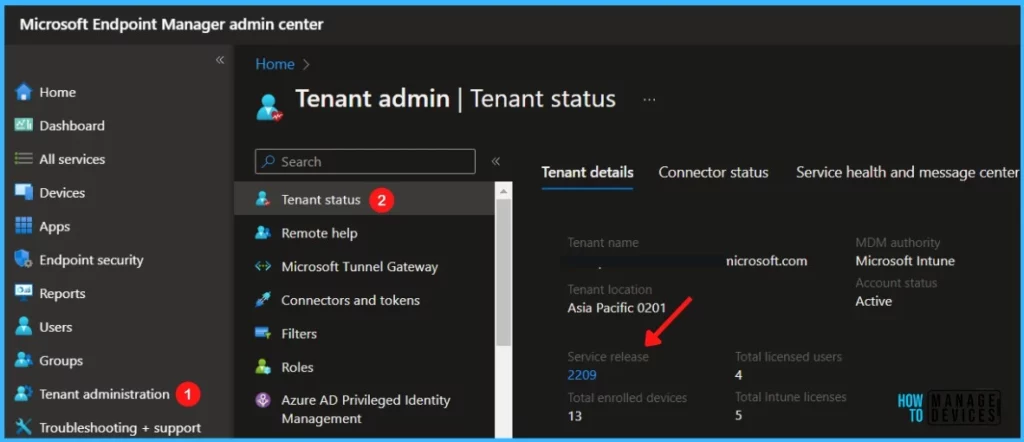 Intune Service Release Version numbers are named based on the YYMM format. For example, Here is Intune service release 2209. It means this version is released in September 2022.

The Intune service release 2209 number is a link that opens the What's new in Intune article on Microsoft docs. Here you can get information about the latest features and updates to the Intune service.
New Features in Microsoft Intune Service Release 2209 September Update
The Intune service release 2209 update and some features may roll out over several weeks and might not be available to all customers in the first week. The order and duration vary. Each monthly update may take up to three days to roll out and will be in the following order.
Day 1: Asia Pacific (APAC)
Day 2: Europe, Middle East, Africa (EMEA)
Day 3: North America
Day 4+: Intune for Government
Learn what's new to Microsoft Intune. Some features may roll out over several weeks and might not be available to all customers in the first week. This week's newly released feature will be updated in the post.
Displaying Total Count of Azure AD Group Members
The feature to display group members counts in more exciting add-ons, You will be able to quickly check the devices or users count inside the group which would help you to take a decision easier while doing the assignment.
The total count of Azure AD security group members including direct and nested members. User count includes both licensed and unlicensed user objects and device count includes both managed and unmanaged devices.
NOTE! A membership count is not displayed for "All users" and "All devices" as they are Intune virtual groups.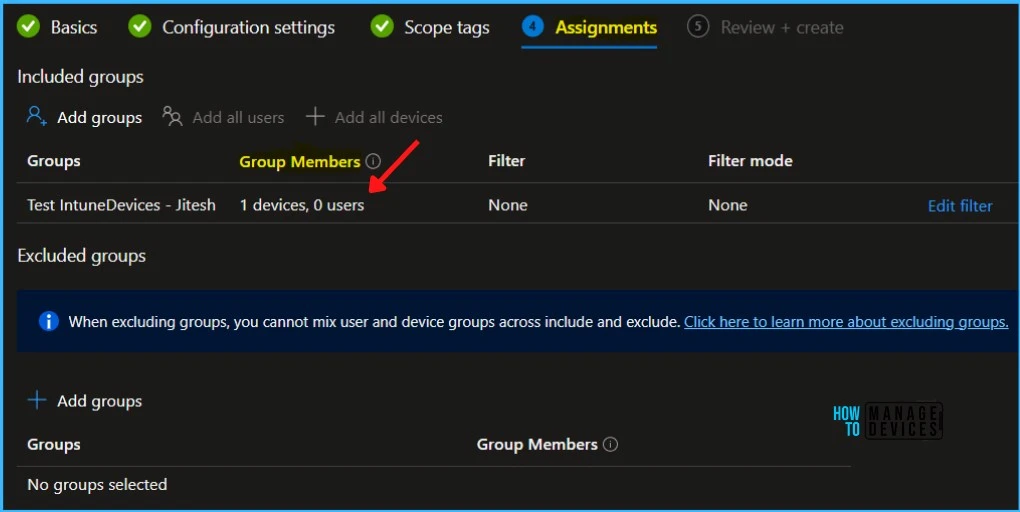 Intune Enrollment Notification
Intune enrollment notification is enabled for Intune tenants with the 2209 version. Configure email and push notifications to be sent to users after they enroll.
The Enrollment Notifications improve security by notifying users if someone enrolls a device with their credentials. IT admins can also use enrollment notifications to send users a welcome email or onboarding information following enrollment.
Navigate to MEM Admin Center -> Devices – Enroll Devices – Enrollment Notifications.
Configure the enrollment notifications you want to send to Windows devices.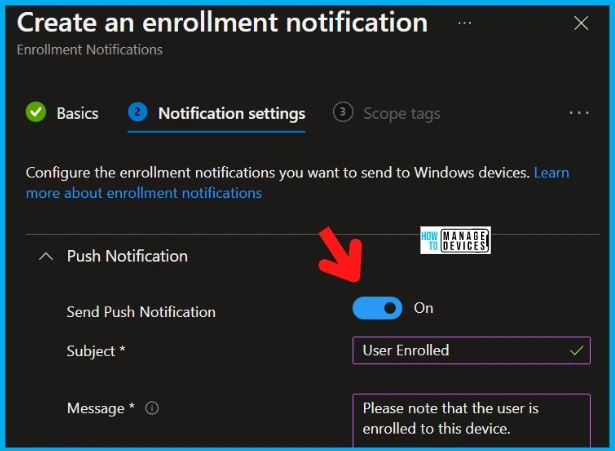 Assign Compliance Policies to the All devices group
The All devices option is now available for compliance policy assignments. With this option, you can assign a compliance policy to all enrolled devices in your organization that match the policy's platform, without needing to create an Azure Active Directory group that contains all devices.
When you include the All devices group you can then exclude individual groups of devices to further refine the assignment scope.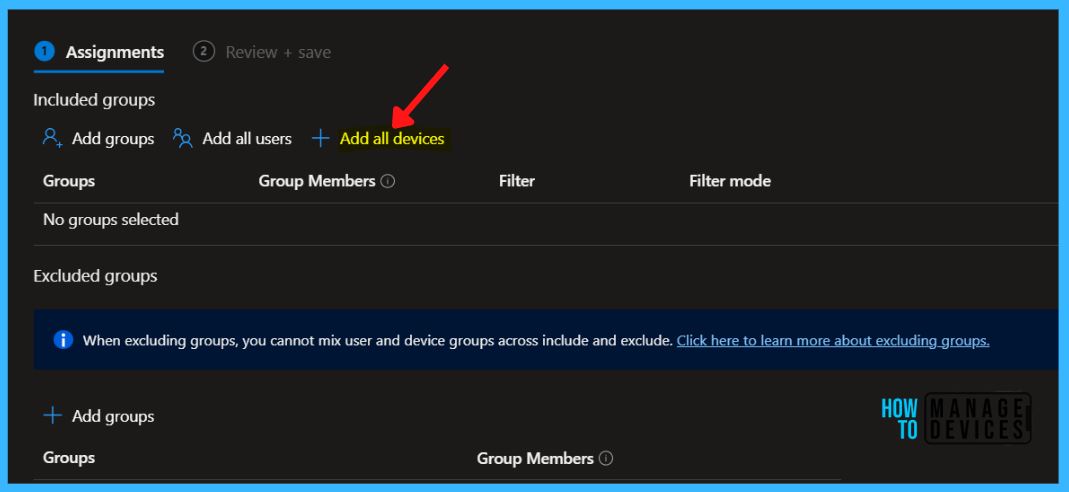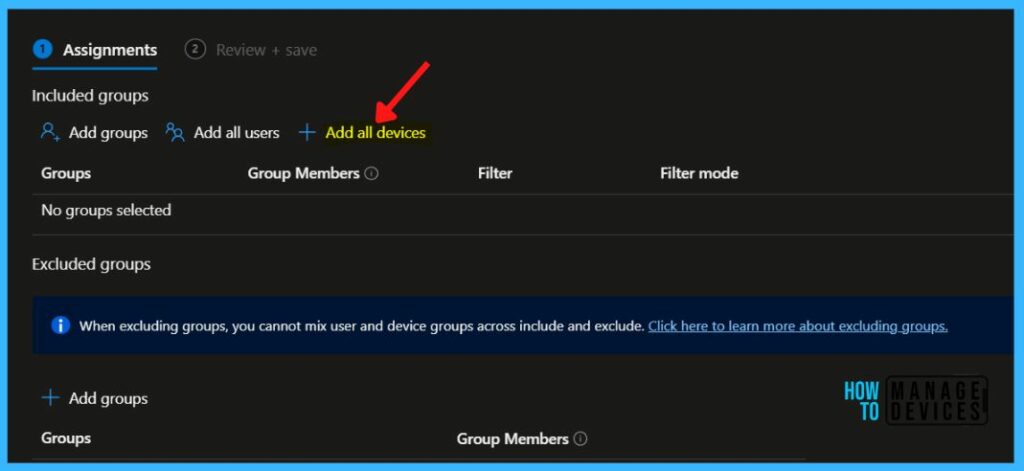 Supported Operating Systems in Intune
Before setting up Microsoft Intune for iOS/iPadOS or macOS, It's important to review the supported operating systems and browsers.
Starting with Intune service release 2209, Intune now requires iOS/iPadOS 14 and higher With Apple's release of iOS/iPadOS 16, Microsoft Intune and the Intune Company Portal will require iOS/iPadOS 14 and higher.
Intune requires macOS 11.6 and higher, with Apple's release of macOS 13 Ventura, Microsoft Intune, the Company Portal app, and the Intune MDM agent will require macOS 11.6 (Big Sur) and later.
Microsoft Intune will be Ending Support for Windows 8.1
Microsoft Intune will be ending support on October 21, 2022 for devices running Windows 8.1. After that date, technical assistance and automatic updates that help protect your devices running Windows 8.1 will no longer be available.
Additionally, because the sideloading scenario for line-of-business apps is only applicable to Windows 8.1 devices, Intune will no longer support Windows 8.1 sideloading. Sideloading is installing, and then running or testing an app that isn't certified by the Microsoft Store.
Remote help version: 4.0.1.13 release
The Remote Help application is the client-side app that helps take control of the remote computer managed by Intune and assists the end-users.
Starting with Intune Service Release 2209, With Remote help 4.0.1.13 fixes were introduced to address an issue that prevented people from having multiple sessions open at the same time. The fixes also addressed an issue where the app was launching without focus, and prevented keyboard navigation and screen readers from working on the launch.
Detailed blog about the Intune Remote help solution, New Intune Remote Help Solution Available With Intune MEM Admin Center.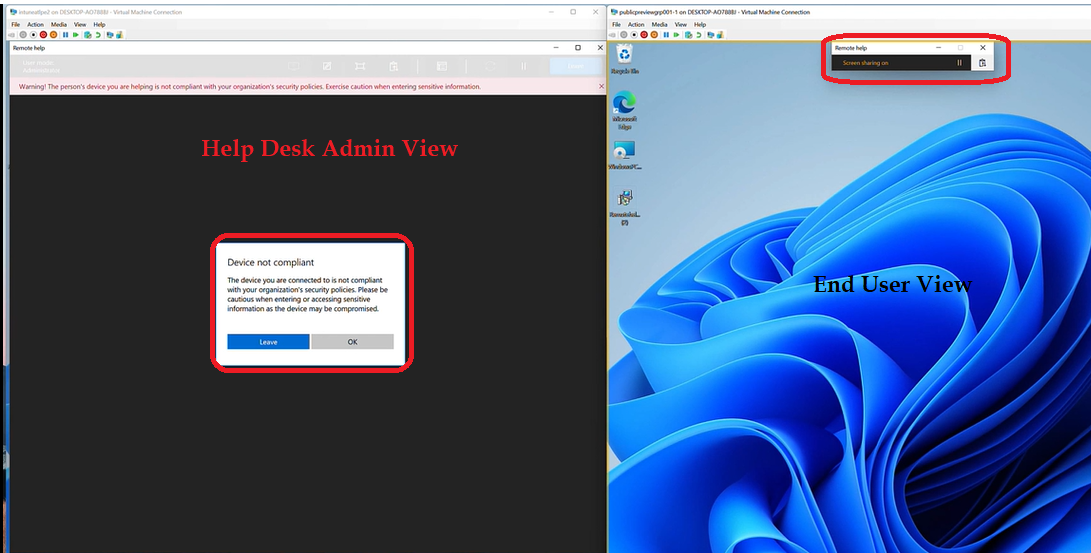 Author