Let us learn about Monitor Office 365 with SCOM NiCE Management Pack. Are you monitoring Office 365 services with SCOM infrastructure?
This post will see tips about connecting the Office 365 service with SCOM infrastructure. Monitor Office 365 using NiCE Management Pack.
Monitor Office 365 – Requirements
An Office 365 service monitor is a great option. But the fact is there could be some challenges with service monitoring from Azure or Office portal.
Another option to Monitor Office 365 is via Twitter account https://twitter.com/MSFT365Status. I don't recommend using this twitter type of monitoring for your critical service like office 365 🙂

Challenges with Default SCOM Monitoring
When you have many Office 365 tenants to manage, then it would not be easy to manage from a web portal. You don't get an overall view of all your tenants in one place.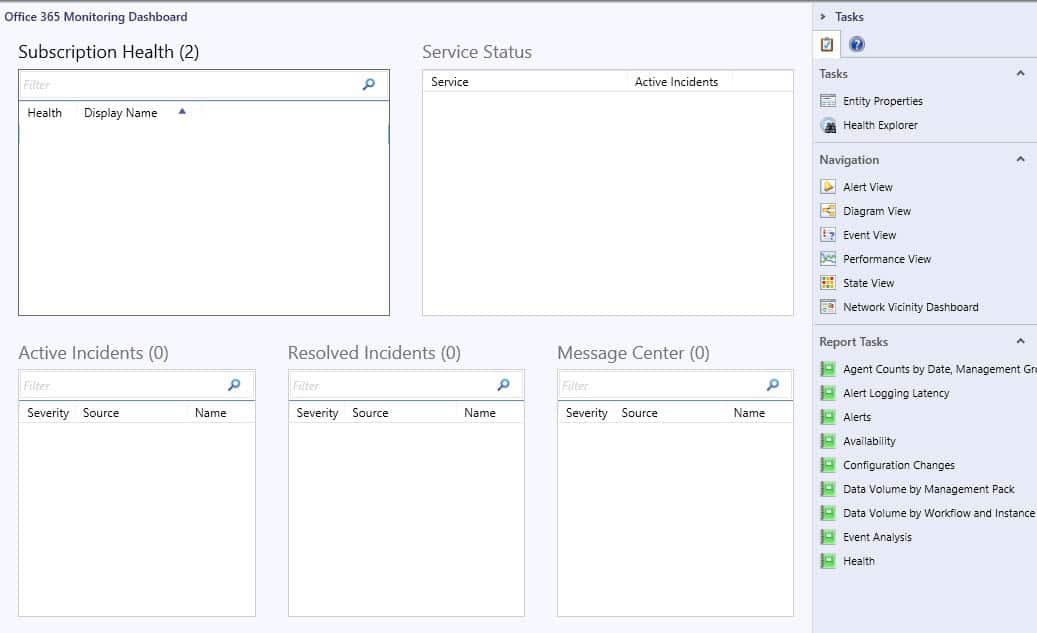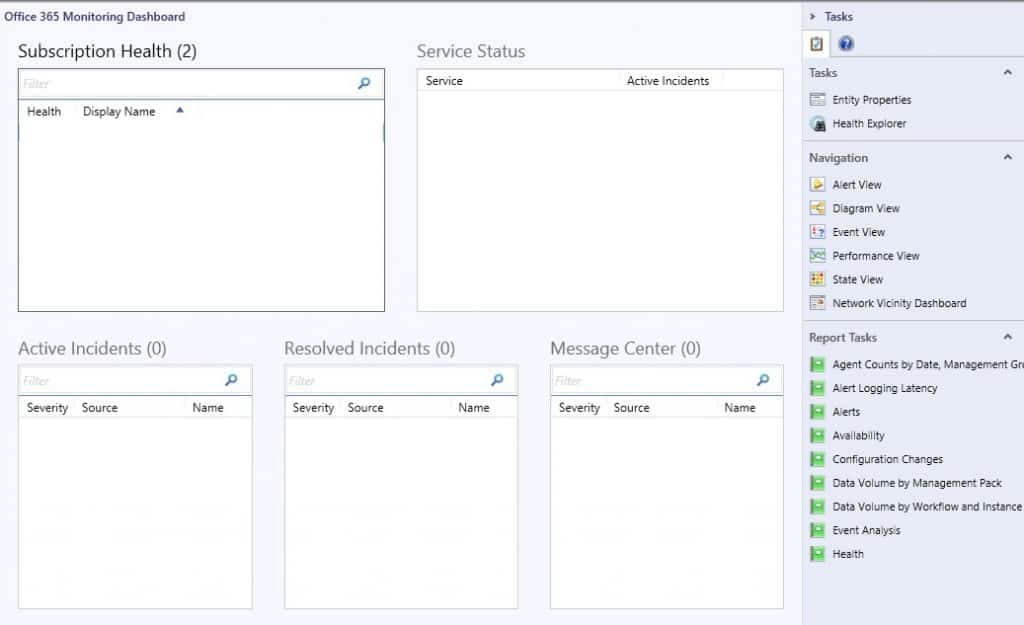 It's not possible to identify service status from a single point. Additionally, monitoring multiple hybrid connectors and disconnected services.
Some are on-premise SharePoint and separated Office 365 tenants for external clients and partners.
The main pain point is the ability to monitor messages, alerts, and notifications from the multitude of Office 365 tenants (Monitor Office 365) without hopping between monitoring systems pages for each tenant.

Office 365 Management Pack from NiCE
The Office 365 pack helps you use the administrative section of SCOM to add Office 365 Subscriptions. This option is an important step since you would enter all the tenants you need to monitor, and it is particularly useful in the dashboard.
You can download the trial version NiCE O365 Management Pack 2.00
NiCE Management pack for Office 365 has built a fantastic outside-in that integrates monitoring of Office 365. This NiCE MP can integrate with existing Exchange and ADFS MPs to provide end-to-end health of your mail, SharePoint, and Onedrive systems.
The NiCE O365 MP (Monitor Office 365) includes lots of user-facing metrics and availability tests such as login times, download times, and mail send times, allowing you to provide service health dashboards to your business using metrics that matter to them.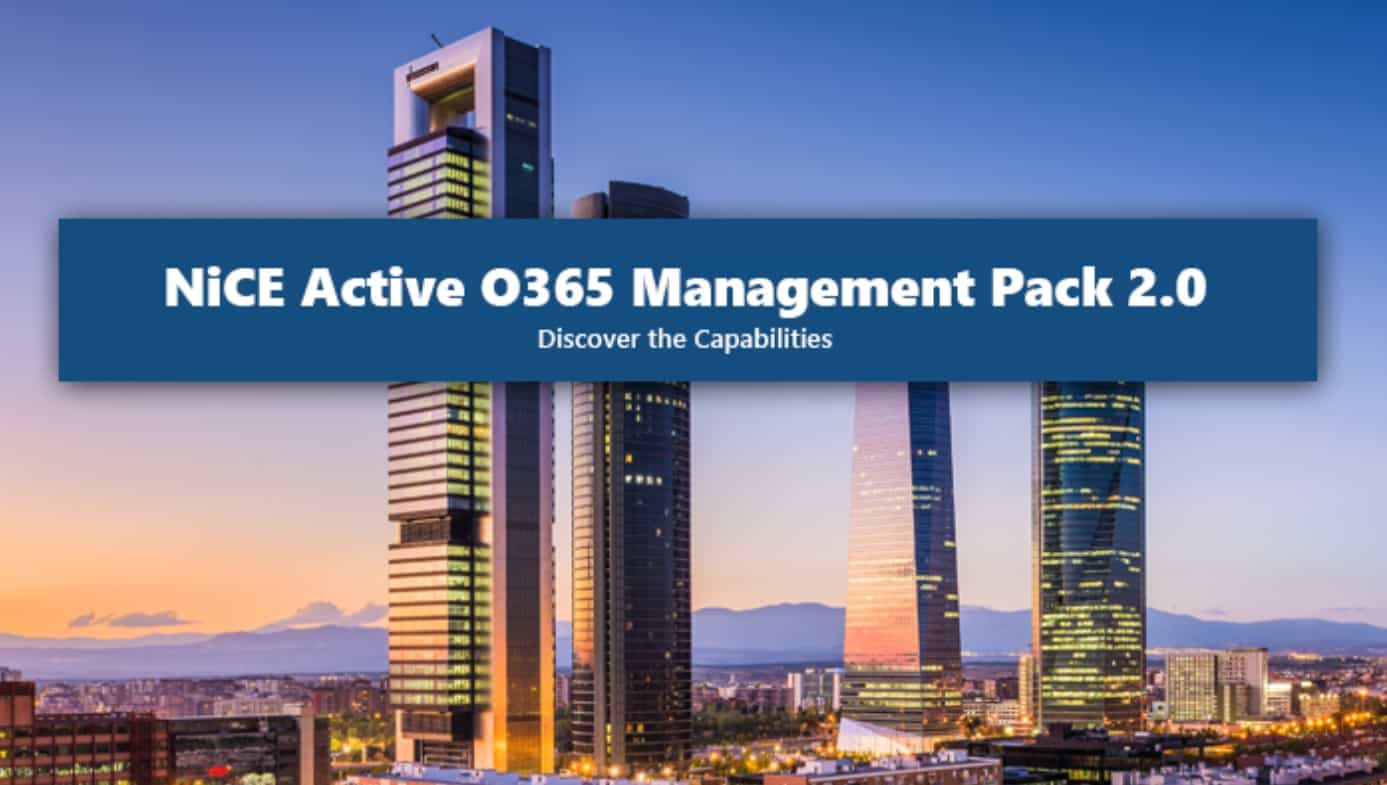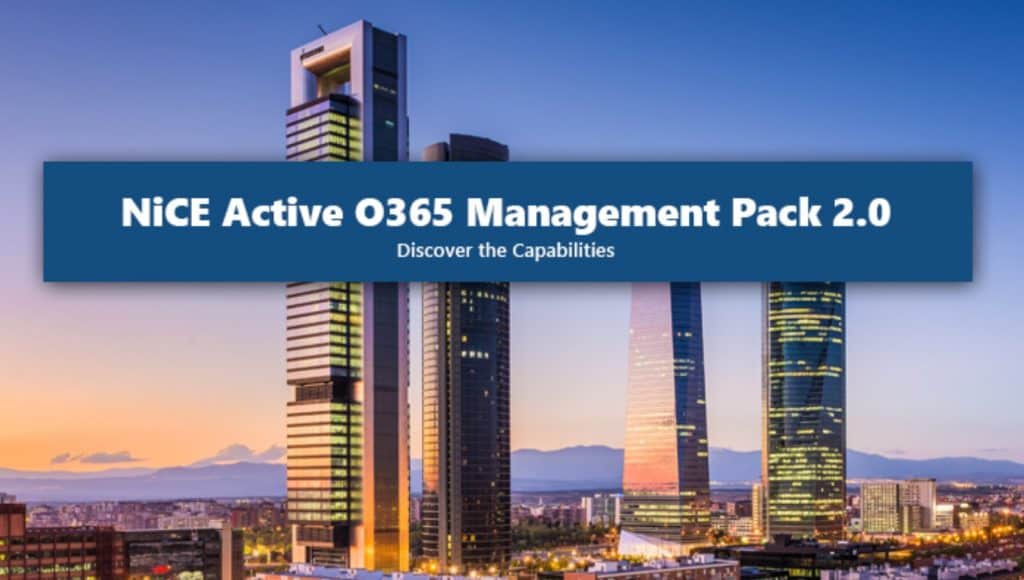 What is New in NiCE O365 Management Pack
The following list provides more details about "What´s in this NiCE Active O365 MP 2.00 release." Monitor Office 365 components using the latest version of Office 365 MP 2.00.
SharePoint and OneDrive End-User Monitoring
Improved Support for Cloud-Only Tenants
Improved Support for Exchange Server Farms
Scalability Improvements for Large Tenants (>10k Mailboxes)
Support for Multiple Office 365 Tenants
Multi-Threaded & Multi-Process Metric Calculation
Process Scalability Improvements
Resources