Today morning's Office application forced me to agree with their new license agreement. Now Microsoft 365 rebranding reached my office 365 application. Microsoft announced the rebranding of Office 365 to Microsoft 365 a few months back.
NOTE! – Microsoft announced a new service called Windows 365 and Cloud PC. Learn more about What is Windows 365 Cloud PC.
Update – Windows 365 (a.k.a Cloud PC) is another cloud solution offered by Microsoft. You can learn more about What Is Windows 365 Cloud PC and this will available by the 2nd of Aug 2021.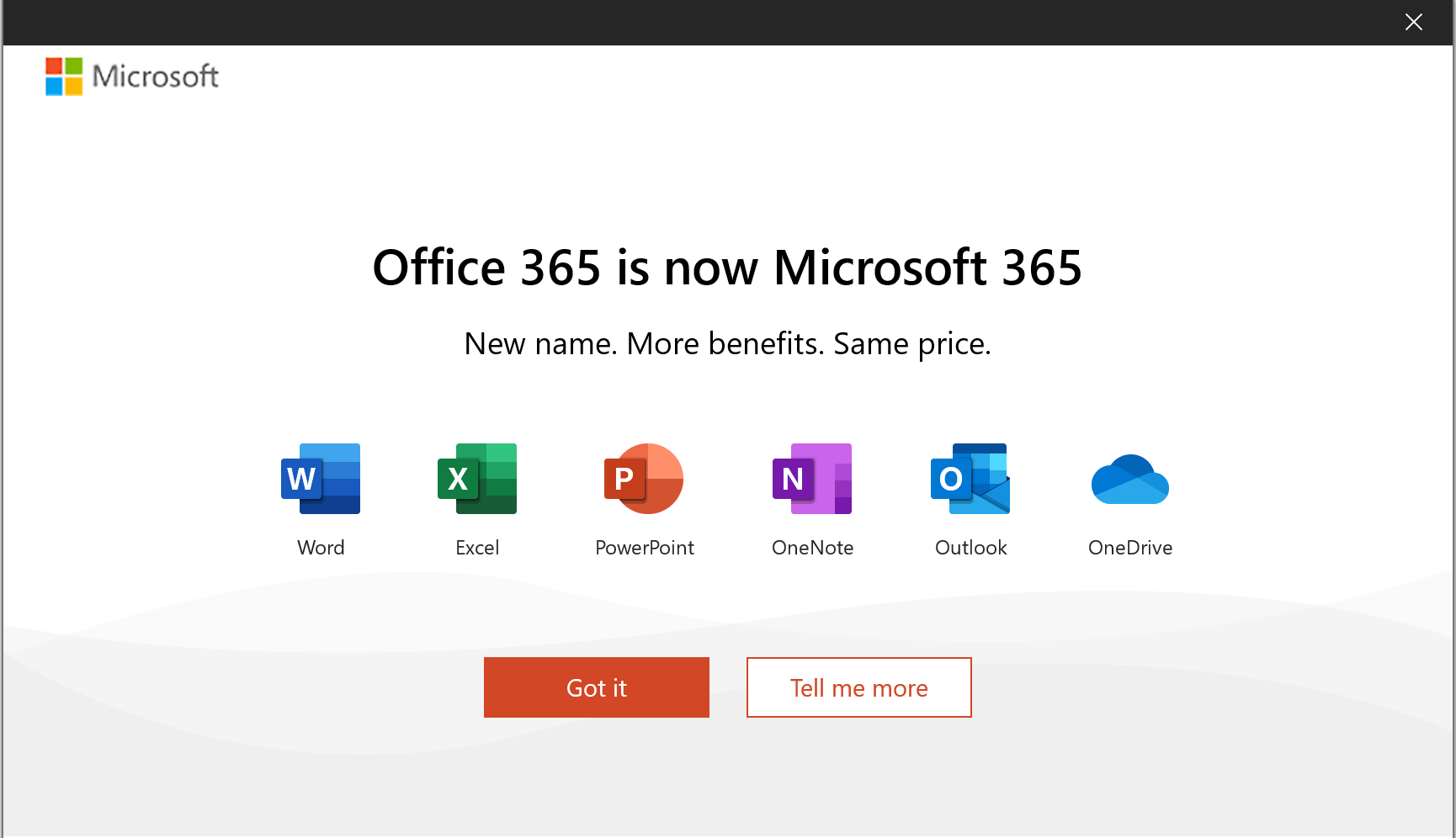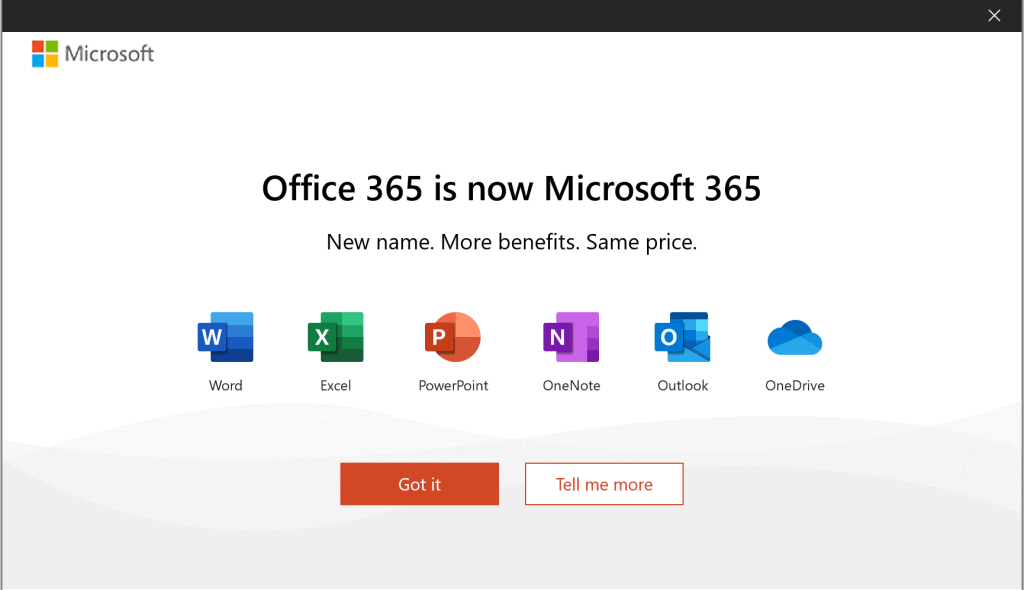 Any Impact with Rebranding?
I don't think there is any impact with the rebranding of this Office 365 to Microsoft 365 product. If you are using ConfigMgr to update Microsoft 365 (Office apps), please make sure you read the following Microsoft doc.

I need to agree with the new license agreement before using any Office 365 application. And it presented a new banner as shown below that Office 365 is now Microsoft 365.
It seems the rebranding policy of Office 365 is started reaching end-user devices. My device is part of the Microsoft 365 Semi-annual enterprise (preview) channel.
How to Confirm
Let's check how to confirm your subscription and rebranding of Office 365 to Microsoft 365.
Click on File
Click on Account
Check the product information
The subscription Product should be Microsoft 365 for Enterprise customers. For home users, you would be able to see the Subscription product as Microsoft 365.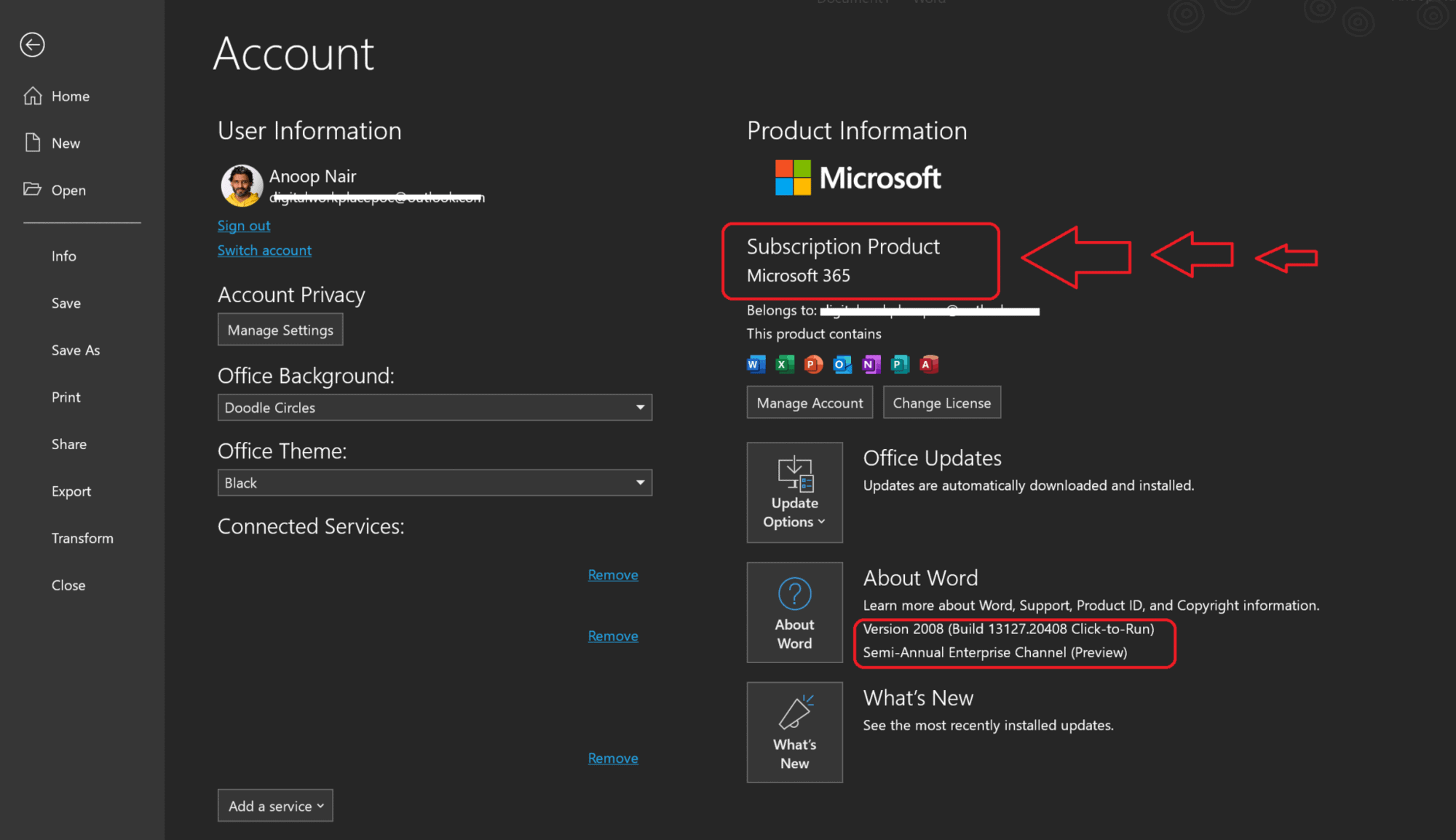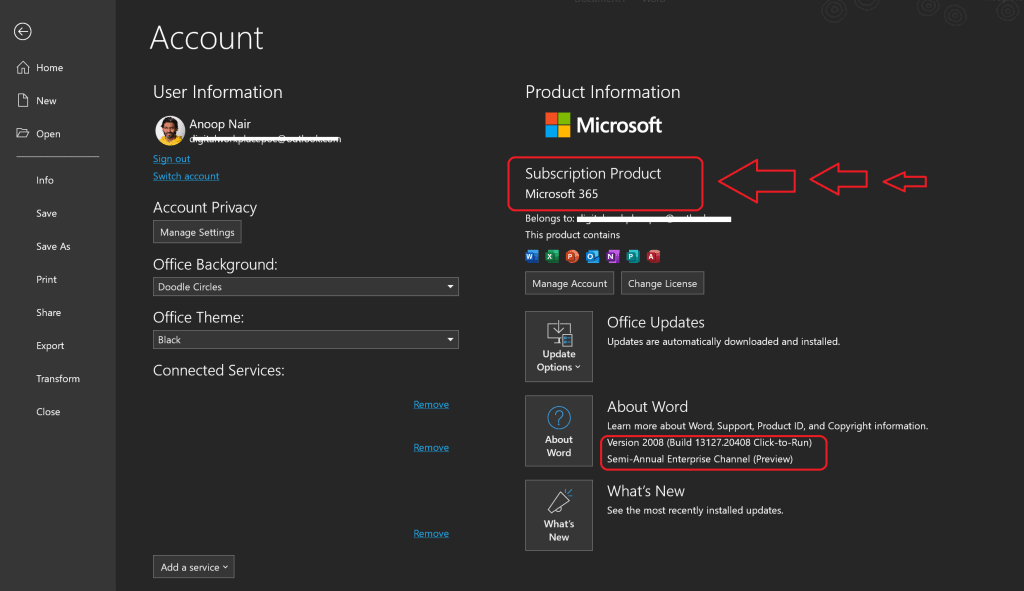 Microsoft 365 Build Numbers
I have explained Microsoft 365 Version vs Build Numbers in the following post. You can have more details about the build numbers of Microsoft 365.
Resources