SCCM CB How to Hide Tabs in New Software Center Customization Configuration Manager ConfigMgr? SCCM CB 1708 has introduced new features into software center customization. Earlier, enterprise-level customization of software center was possible only with Intune subscription.
With the new software center feature, you can customize the software center without Intune subscription. In the post, we will see SCCM CB How to Hide Tabs in New Software Center. YouTube tutorial details here.
Customize ConfigMgr Software Center Appearance | Best Branding Options | SCCM HTMD Blog (anoopcnair.com)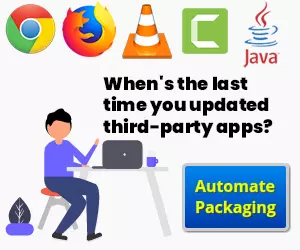 The First step to getting new customization options in Software Center?
In the coming version of SCCM CB, Software center can be customized as per your enterprise customer requirement. The first step towards using new customization features is to enable new software center policy in client settings. Also, you need to be aware of the fact that "Application Catalog" website support ends with the first update released after June 1, 2018. More details here.
Make sure you enable the client setting policy for "New Software Center". SCCM team already documented that the previous version of Software Center will no longer be available. The new policy can be enabled via client settings, Computer Agent > Use new Software Center.
What are the new features coming up in SCCM CB Software center?
SCCM Admins can add enterprise branding elements to software center. Also, this will help to specify the visibility of each tab on Software Center. These options are available only with the preview version of SCCM CB 1708. I assume that these features (even more) will be available in the next production release of SCCM CB 1710.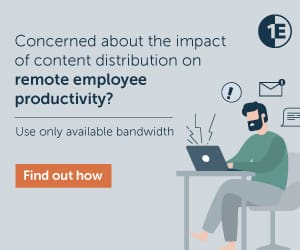 Set Software Center specific company name
 Change/Set a Software Center color theme
 Set a company logo
 Hide/Disable tabs on Software Center for SCCM client devices
What is the recommendation on implementing Software Center Changes?
The Recommendation is NOT to change default client setting policies. It's better to create a new custom client setting policy for testing new features of software center and deploy it to pilot client devices. Once tested and confirmed everything is OK with testing of new software center features then, you can deploy it to all number of SCCM CB client devices.
More details about Logo setting in SCCM CB New Software Center
Specify settings that apply to all clients in the hierarchy, and can be modified by custom settings. You may disable new features for some set of client devices. To implement this, you have to NO for the following setting "Select these new settings to specify company information".
I could see that the following 3 settings of new software center are getting disabled when I set NO to "Select these new settings to specify company information" policy. When you set this policy to YES then, you can set Company Name, color Scheme for Software center can be selected from this option.
Make sure that you have the correct logo dimension and size as per the following description. Select a logo for software center – Maximum dimensions are 100×400 pixels and the file cannot be larger than 750 kb in size. This is the information for 1708 preview version of SCCM CB.
How to Hide/Disable Options tab in SCCM Software Center
Yes, it is very easy to disable or hide options tab in SCCM CB new software center. This option is part of client setting policy. When you don't want to give users option to change their work hours settings then, it's better to disable or hide software center options tab from client devices.
You can disable or hide other tabs of software center as per your requirements. If you don't want a user to see the Software update installations then, you can disable UPDATES tab in software center and same for all the tabs mentioned in the below list.
Select NO to make tabs DISABLE or HIDE in the new Software Center for SCCM CB client devices. At least one tab must be set to be visible or should be enabled:-
Disable Applications tab
Disable Updates tab
Disable Operating Systems tab
Disable Installation Status tab
Disable Device compliance tab
Disable Options tab
End User Experience of New Software Center in Windows 10
I have disabled Updates, Operating system and Options tabs for my testing. Also, I have changed the color theme of new software center and deployed the client setting policies to Windows 10 device.
The user on that device can see only three tabs in Software center, and those are Applications, Installation status, and Device Compliance. 
References :-