Let's learn how to troubleshoot out of band hotfix installation logs. You can find more details about the troubleshooting steps in this blog post. SCCM Troubleshooting Out of Band Hotfix Logs | ConfigMgr.
NOTE! – More details available Dmpdownloader.log ( DMP Downloader Troubleshooting with State Messages).
Logs Troubleshooting Out of Band Hotfix
Let's check the following path to find Configuration Manager out of band hotfix registration log CMRegisterUpdate.log.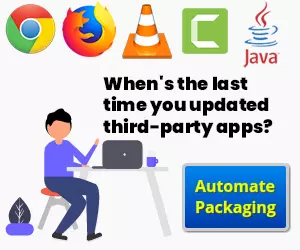 C:\Windows\Temp C:\Windows\Temp ==> CMRegisterUpdate.log

CMRegisterUpdate.log
The following is the extract of Out of Band Hotfix log file CMRegisterUpdate.log.
F:\Program Files\Microsoft Configuration Manager\EasySetupPayload\offline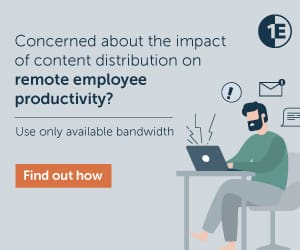 Background Process – Troubleshooting Out of Band Hotfix Logs | ConfigMgr
SCCM Troubleshooting Out of Band Hotfix Logs | ConfigMgr. Log file extract to understand the flow of Out of Band Hotfix registration process:
<![LOG[]LOG]!><time="03:13:45.473+000" date="07-26-2020" component="CMRegisterUpdate" context="" type="0" thread="68332" file="">
<![LOG[]LOG]!><time="03:13:45.478+000" date="07-26-2020" component="CMRegisterUpdate" context="" type="0" thread="68332" file="">
<![LOG[Configuration Manager Update Registration starting.]LOG]!><time="03:13:45.479+000" date="07-26-2020" component="CMRegisterUpdate" context="" type="0" thread="68332" file="">
<![LOG[===================================================]LOG]!><time="03:13:45.480+000" date="07-26-2020" component="CMRegisterUpdate" context="" type="0" thread="68332" file="">
<![LOG[VERBOSE: Potential manifest file 'c:\060c633389fa383e31de87176f69b7\cm2002-kb4575339.configmgr.update.manifest.cab']LOG]!><time="03:13:45.524+000" date="07-26-2020" component="CMRegisterUpdate" context="" type="0" thread="68332" file="">
<![LOG[Found Manifest file: 'c:\060c633389fa383e31de87176f69b7\cm2002-kb4575339.configmgr.update.manifest.cab'.]LOG]!><time="03:13:45.526+000" date="07-26-2020" component="CMRegisterUpdate" context="" type="0" thread="68332" file="">
<![LOG[Extracting manifest.xml data stream from 'c:\060c633389fa383e31de87176f69b7\cm2002-kb4575339.configmgr.update.manifest.cab' to retrieve update metadata...]LOG]!><time="03:13:45.526+000" date="07-26-2020" component="CMRegisterUpdate" context="" type="0" thread="68332" file="">
<![LOG[VERBOSE: UpdateName:Configuration Manager 2002 Hotfix (KB4575339)]LOG]!><time="03:13:45.579+000" date="07-26-2020" component="CMRegisterUpdate" context="" type="0" thread="68332" file="">
<![LOG[VERBOSE: UpdateDescription:Fixes issues explained in KB4575339]LOG]!><time="03:13:45.580+000" date="07-26-2020" component="CMRegisterUpdate" context="" type="0" thread="68332" file="">
<![LOG[VERBOSE: MinCMVersion:5.00.8968.0000]LOG]!><time="03:13:45.581+000" date="07-26-2020" component="CMRegisterUpdate" context="" type="0" thread="68332" file="">
<![LOG[VERBOSE: MaxCMVersion:5.00.8968.9999]LOG]!><time="03:13:45.581+000" date="07-26-2020" component="CMRegisterUpdate" context="" type="0" thread="68332" file="">
<![LOG[VERBOSE: MoreInfoLink:https://support.microsoft.com/help/4575339]LOG]!><time="03:13:45.582+000" date="07-26-2020" component="CMRegisterUpdate" context="" type="0" thread="68332" file="">
<![LOG[VERBOSE: ManifestFile:c:\060c633389fa383e31de87176f69b7\cm2002-kb4575339.configmgr.update.manifest.cab]LOG]!><time="03:13:45.582+000" date="07-26-2020" component="CMRegisterUpdate" context="" type="0" thread="68332" file="">
<![LOG[VERBOSE: UpdatePayload:9E9CDB88-DA53-4920-B6A3-687D1AB6AFC7.cab]LOG]!><time="03:13:45.583+000" date="07-26-2020" component="CMRegisterUpdate" context="" type="0" thread="68332" file="">
<![LOG[VERBOSE: ShouldTriggerThreadRestartByDefault:True]LOG]!><time="03:13:45.583+000" date="07-26-2020" component="CMRegisterUpdate" context="" type="0" thread="68332" file="">
<![LOG[VERBOSE: MaxRestartSeconds:120]LOG]!><time="03:13:45.584+000" date="07-26-2020" component="CMRegisterUpdate" context="" type="0" thread="68332" file="">
<![LOG[VERBOSE: UpdateInstallDocumentationLink:http://go.microsoft.com/fwlink/?LinkId=723801]LOG]!><time="03:13:45.585+000" date="07-26-2020" component="CMRegisterUpdate" context="" type="0" thread="68332" file="">
<![LOG[DMP Restart option False]LOG]!><time="03:13:45.698+000" date="07-26-2020" component="CMRegisterUpdate" context="" type="0" thread="68332" file="">
<![LOG[Restart of DMP thread to False]LOG]!><time="03:13:45.702+000" date="07-26-2020" component="CMRegisterUpdate" context="" type="0" thread="68332" file="">
<![LOG[Welcome page activated.]LOG]!><time="03:13:45.747+000" date="07-26-2020" component="CMRegisterUpdate" context="" type="0" thread="68332" file="">
<![LOG[Sequencer: State change event recieved, new state is 'WelcomeDisplayed', reason for state change is 'None'.]LOG]!><time="03:13:45.749+000" date="07-26-2020" component="CMRegisterUpdate" context="" type="0" thread="68332" file="">
<![LOG[Navigating to next page.]LOG]!><time="03:18:50.578+000" date="07-26-2020" component="CMRegisterUpdate" context="" type="0" thread="68332" file="">
<![LOG[VERBOSE: Starting background worker for page UpdateInstall.ViewModels.CheckConfigViewModel.]LOG]!><time="03:18:50.594+000" date="07-26-2020" component="CMRegisterUpdate" context="" type="0" thread="68332" file="">
<![LOG[Configuration check page activated, checking applicability.]LOG]!><time="03:18:50.603+000" date="07-26-2020" component="CMRegisterUpdate" context="" type="0" thread="67076" file="">
<![LOG[Searching for local Configuration Manager installation properties.]LOG]!><time="03:18:50.604+000" date="07-26-2020" component="CMRegisterUpdate" context="" type="0" thread="67076" file="">
<![LOG[Retreived setup information from Software\Microsoft\SMS\Operations Management]LOG]!><time="03:18:50.612+000" date="07-26-2020" component="CMRegisterUpdate" context="" type="0" thread="67076" file="">
<![LOG[    Installation Directory: ]LOG]!><time="03:18:50.622+000" date="07-26-2020" component="CMRegisterUpdate" context="" type="0" thread="67076" file="">
<![LOG[    Full Version          : 5.0.8968.1000]LOG]!><time="03:18:50.623+000" date="07-26-2020" component="CMRegisterUpdate" context="" type="0" thread="67076" file="">
<![LOG[    Type                  : None]LOG]!><time="03:18:50.625+000" date="07-26-2020" component="CMRegisterUpdate" context="" type="0" thread="67076" file="">
<![LOG[Read SMS Identification from Software\Microsoft\SMS\Identification]LOG]!><time="03:18:50.626+000" date="07-26-2020" component="CMRegisterUpdate" context="" type="0" thread="67076" file="">
<![LOG[    Installation Directory: F:\Program Files\Microsoft Configuration Manager]LOG]!><time="03:18:50.626+000" date="07-26-2020" component="CMRegisterUpdate" context="" type="0" thread="67076" file="">
<![LOG[    Type                  : Primary]LOG]!><time="03:18:50.628+000" date="07-26-2020" component="CMRegisterUpdate" context="" type="0" thread="67076" file="">
<![LOG[    Language              : English:00000409]LOG]!><time="03:18:50.631+000" date="07-26-2020" component="CMRegisterUpdate" context="" type="0" thread="67076" file="">
<![LOG[    Site Server           : CMMEMCM.memcm.com]LOG]!><time="03:18:50.631+000" date="07-26-2020" component="CMRegisterUpdate" context="" type="0" thread="67076" file="">
<![LOG[    Site Code             : MEM]LOG]!><time="03:18:50.632+000" date="07-26-2020" component="CMRegisterUpdate" context="" type="0" thread="67076" file="">
<![LOG[Read offline value from Software\Microsoft\SMS\Components\SMS_DMP_UPLOADER]LOG]!><time="03:18:50.633+000" date="07-26-2020" component="CMRegisterUpdate" context="" type="0" thread="67076" file="">
<![LOG[    Offline Mode          : 0]LOG]!><time="03:18:50.634+000" date="07-26-2020" component="CMRegisterUpdate" context="" type="0" thread="67076" file="">
<![LOG[The update has a minimum version requirement : 5.0.8968.0]LOG]!><time="03:18:50.635+000" date="07-26-2020" component="CMRegisterUpdate" context="" type="0" thread="67076" file="">
<![LOG[The update has a maximum version requirement : 5.0.8968.9999]LOG]!><time="03:18:50.636+000" date="07-26-2020" component="CMRegisterUpdate" context="" type="0" thread="67076" file="">
<![LOG[The local site version is : 5.0.8968.1000]LOG]!><time="03:18:50.636+000" date="07-26-2020" component="CMRegisterUpdate" context="" type="0" thread="67076" file="">
<![LOG[The local machine is a service connection point and version 5.0.8968.1000 is between(inclusive) version 5.0.8968.0 and 5.0.8968.9999]LOG]!><time="03:18:50.637+000" date="07-26-2020" component="CMRegisterUpdate" context="" type="0" thread="67076" file="">
<![LOG[Sequencer: State change event recieved, new state is 'CheckConfigSucceeded', reason for state change is 'None'.]LOG]!><time="03:18:50.638+000" date="07-26-2020" component="CMRegisterUpdate" context="" type="0" thread="67076" file="">
<![LOG[Background worker has completed for page 'UpdateInstall.ViewModels.CheckConfigViewModel'.]LOG]!><time="03:18:50.681+000" date="07-26-2020" component="CMRegisterUpdate" context="" type="0" thread="68332" file="">
<![LOG[Navigating to next page.]LOG]!><time="03:18:50.682+000" date="07-26-2020" component="CMRegisterUpdate" context="" type="0" thread="68332" file="">
<![LOG[VERBOSE: Starting background worker for page UpdateInstall.ViewModels.RegisterUpdateViewModel.]LOG]!><time="03:18:50.687+000" date="07-26-2020" component="CMRegisterUpdate" context="" type="0" thread="68332" file="">
<![LOG[Registering update 'Configuration Manager 2002 Hotfix (KB4575339)' with Configuration Manager...]LOG]!><time="03:18:50.692+000" date="07-26-2020" component="CMRegisterUpdate" context="" type="0" thread="69308" file="">
<![LOG[VERBOSE: manifest full path 'c:\060c633389fa383e31de87176f69b7\cm2002-kb4575339.configmgr.update.manifest.cab']LOG]!><time="03:18:50.693+000" date="07-26-2020" component="CMRegisterUpdate" context="" type="0" thread="69308" file="">
<![LOG[VERBOSE: payload full path 'c:\060c633389fa383e31de87176f69b7\9E9CDB88-DA53-4920-B6A3-687D1AB6AFC7.cab']LOG]!><time="03:18:50.693+000" date="07-26-2020" component="CMRegisterUpdate" context="" type="0" thread="69308" file="">
<![LOG[VERBOSE: The offline update registration folder 'F:\Program Files\Microsoft Configuration Manager\EasySetupPayload\offline' does not exist, creating folder now.]LOG]!><time="03:18:50.694+000" date="07-26-2020" component="CMRegisterUpdate" context="" type="0" thread="69308" file="">
<![LOG[Copying file 'cm2002-kb4575339.configmgr.update.manifest.cab' to location 'F:\Program Files\Microsoft Configuration Manager\EasySetupPayload\offline.']LOG]!><time="03:18:50.704+000" date="07-26-2020" component="CMRegisterUpdate" context="" type="0" thread="69308" file="">
<![LOG[Copying file '9E9CDB88-DA53-4920-B6A3-687D1AB6AFC7.cab' to location 'F:\Program Files\Microsoft Configuration Manager\EasySetupPayload\offline'.]LOG]!><time="03:18:50.706+000" date="07-26-2020" component="CMRegisterUpdate" context="" type="0" thread="69308" file="">
<![LOG[User has requested that no DMP thread restart should occur, all done.]LOG]!><time="03:18:50.754+000" date="07-26-2020" component="CMRegisterUpdate" context="" type="0" thread="69308" file="">
<![LOG[Sequencer: State change event recieved, new state is 'RegisterUpdateSucceeded', reason for state change is 'None'.]LOG]!><time="03:18:50.755+000" date="07-26-2020" component="CMRegisterUpdate" context="" type="0" thread="69308" file="">
<![LOG[Background worker has completed for page 'UpdateInstall.ViewModels.RegisterUpdateViewModel'.]LOG]!><time="03:18:50.757+000" date="07-26-2020" component="CMRegisterUpdate" context="" type="0" thread="68332" file="">
<![LOG[Navigating to next page.]LOG]!><time="03:18:50.758+000" date="07-26-2020" component="CMRegisterUpdate" context="" type="0" thread="68332" file="">
<![LOG[User has requested cancel.]LOG]!><time="03:45:54.169+000" date="07-26-2020" component="CMRegisterUpdate" context="" type="0" thread="68332" file="">
<![LOG[Configuration Manager Update Registration is exiting.]LOG]!><time="03:45:54.215+000" date="07-26-2020" component="CMRegisterUpdate" context="" type="0" thread="68332" file="">
Resources