So, SCCM/ConfigMgr is also following the Windows servicing model (Windows As-a-Service). To support Windows 10 servicing models, the enterprise client management software like SCCM/ConfigMgr should also follow the same servicing model and that would be SCCM/ConfigMgr as-a-Service. No SCCM 2016 – SCCM as a Service.
No SCCM 2016 But It's SCCM Current Branch
Going forward SCCM/ConfigMgr will also have servicing model, the Next version of SCCM product won't be called as (NO) SCCM 2016. The upcoming versions of SCCM will be branded as SCCM YYMM (e.g ConfigMgr 1510). ConfigMgr 1510 is the latest preview version released in the month OCT (MM=10) and the YEAR 2015 (YY=15).
SCCM Current Branch (CB) = YYMM = SCCM 1810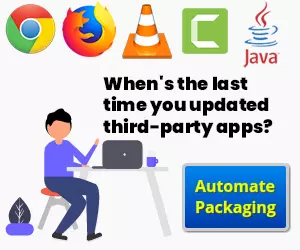 More details about Windows servicing model here. So the question is about SCCM 2012 and Windows 10 support? What kind of support SCCM 2012 will provide for the Windows Servicing Branches? More details about this in Brad Anderson post here. Also more details in Aaron Czechowski post here.

When you are using SCCM (NO SCCM 2016) to update Windows 10 rather than Windows Updates then you can utilize SCCM vNext servicing model to get more control over the Windows 10 upgrades in your organization. More details about this in the post here.