In this post, Learn How to reduce the Windows 10 rollback rate, Diagnosing install failures, and Uninstall Updates. These are the information shared by Suma Sagane Gowda & Steve Diacetis in the MS Ignite session. More details about session below.
Introduction
We will see more details about Windows Rollback, Diagnosing install failures, and uninstall updates. Microsoft invested load of efforts to improve the rollback experience and reduce the rollback numbers.
Rollback
Diagnostic install failures
Uninstalling updates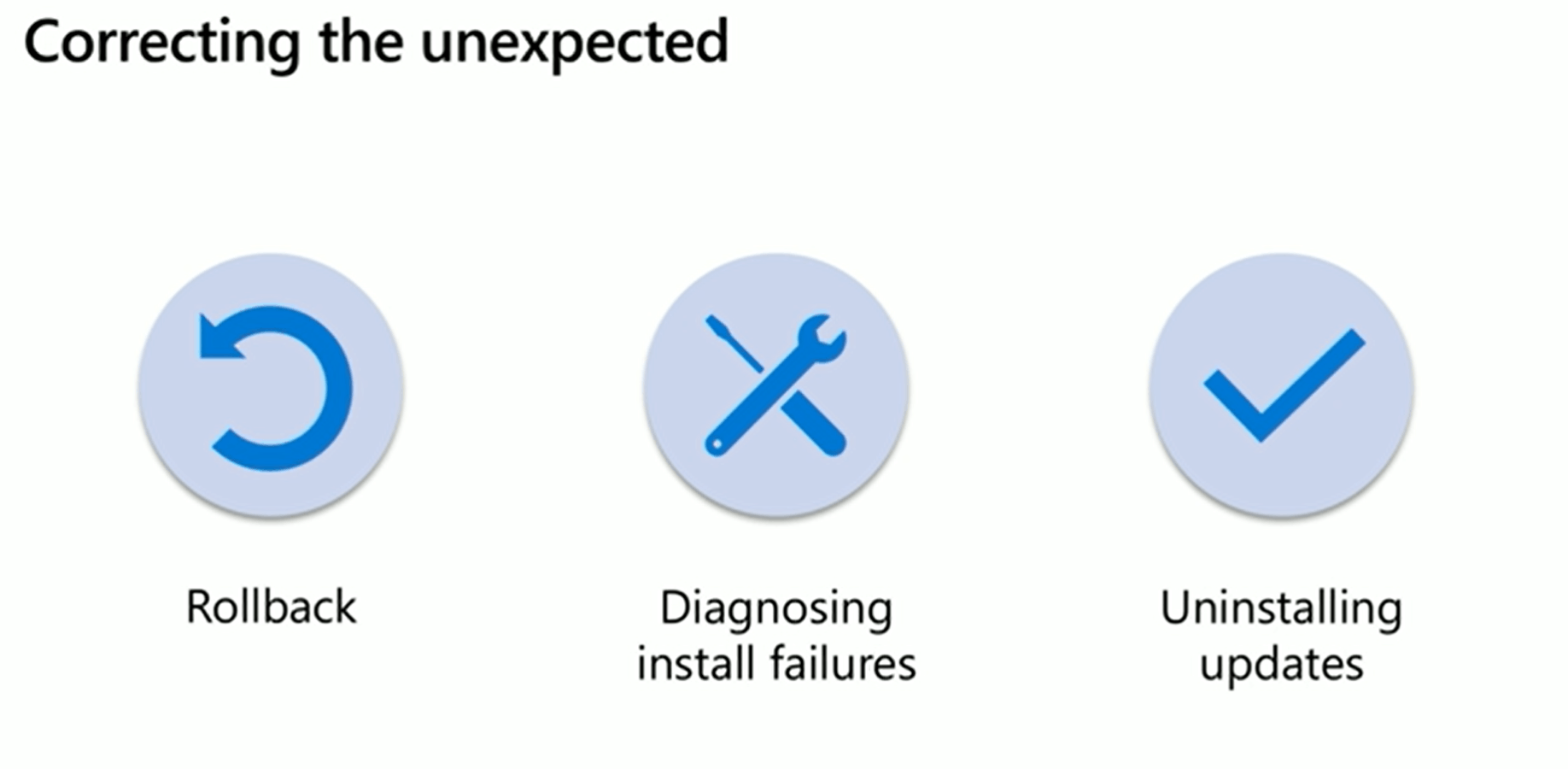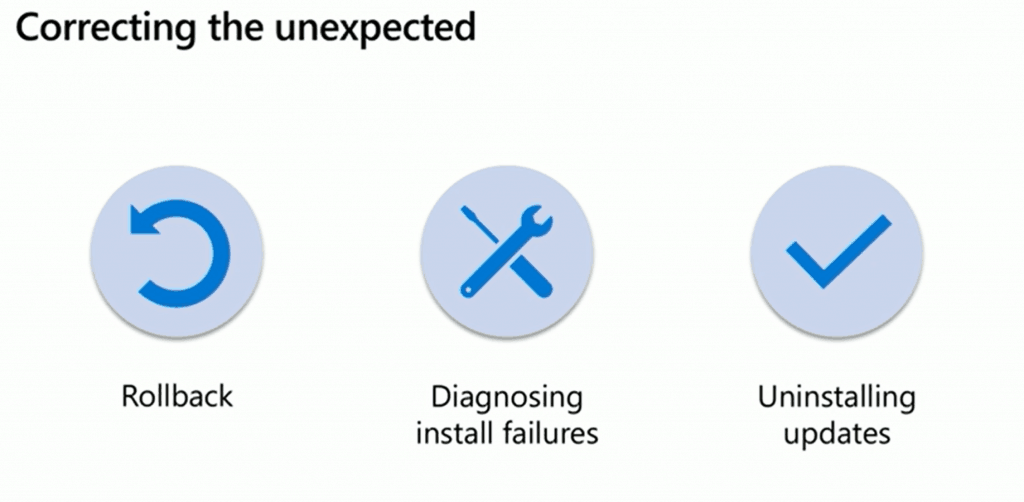 Windows 10 Reduction of Rollback Rate
Provides you a safety net for update failures

Failures in upgrade process will boot back into the old OS
Any changes up to the failure point are cleaned up
What Microsoft do to reduce rollback?

Early detection from flighting/intelligent rollout
Engage with partners to get issues fixed
Refresh media with fixes as we expand rollout
What can you do to reduce the Rollback Rate?

Leverage refreshed media (use the latest media)
Keep drivers and antivirus software up to data (ensure latest versions of drivers and antivirus software)
Suspend disk encryption before initiating update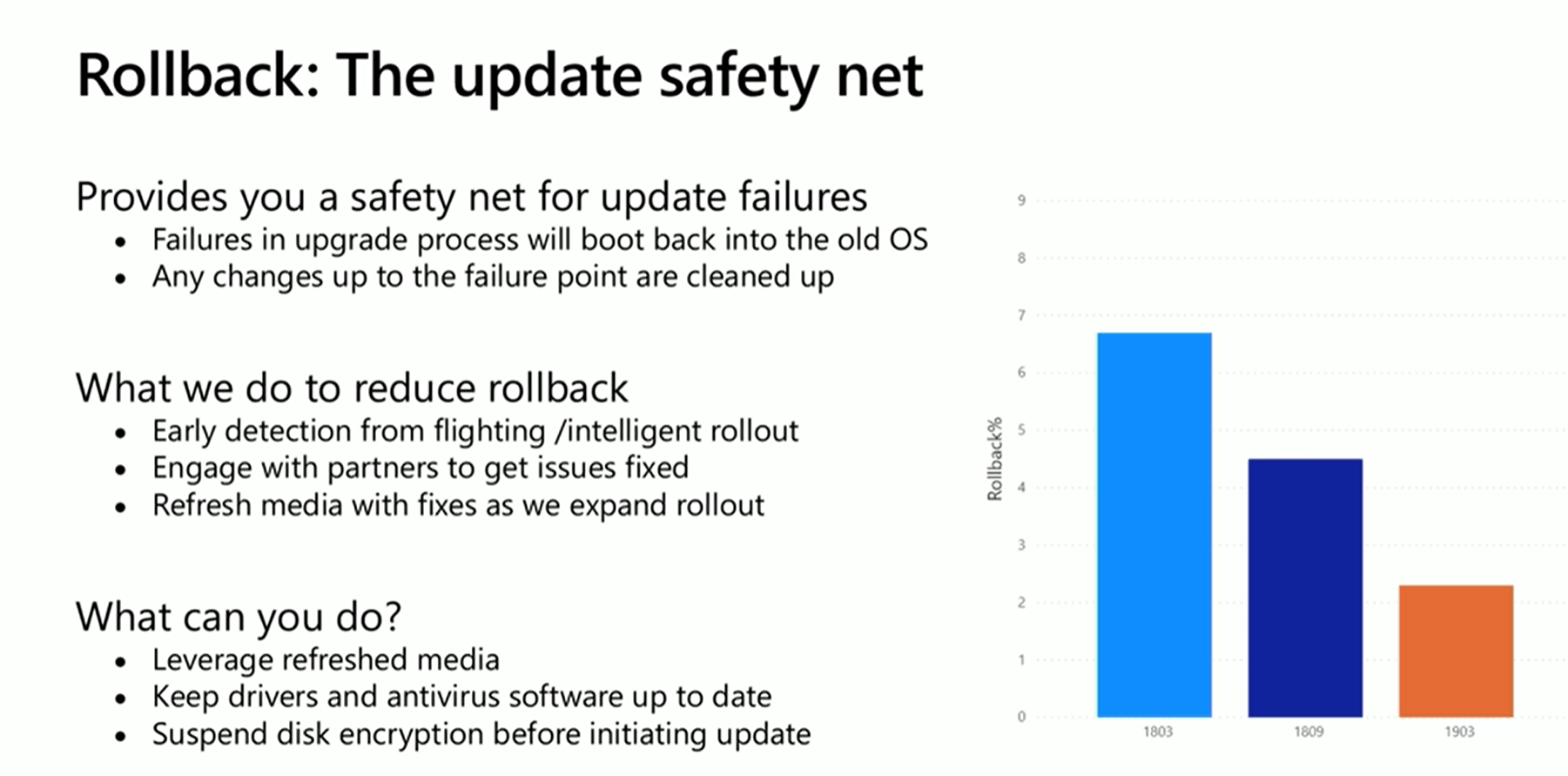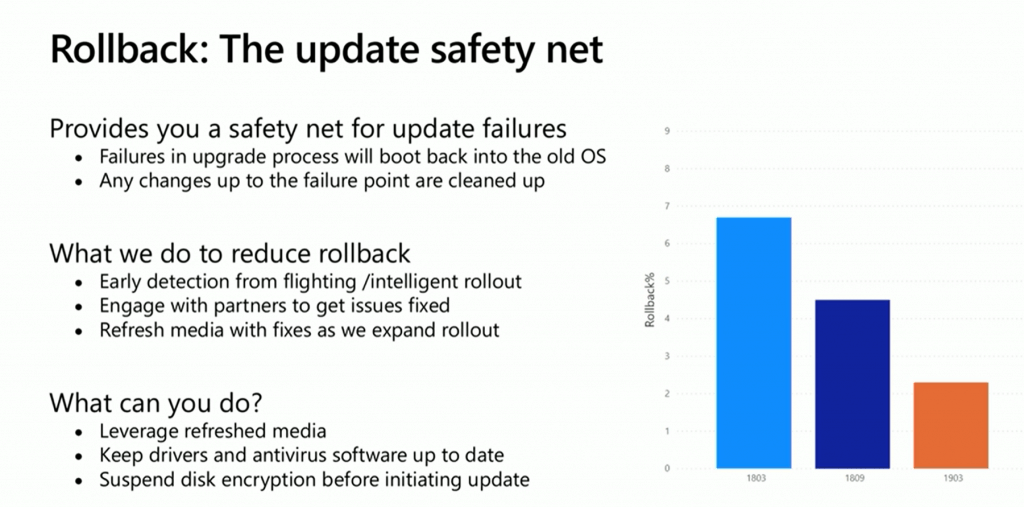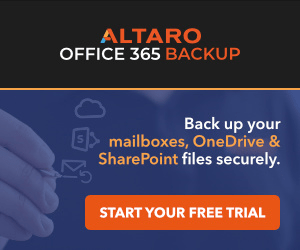 How to Diagnose Install Failures
Microsoft integrated Setupdiag Integrated with Setup (20H1). The following log files are created when an upgrade fails, and the installation rollback is initiated: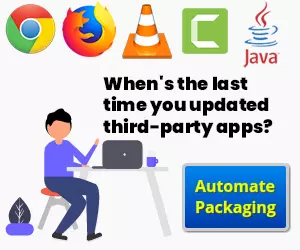 C:\$Windows.~BT\Sources\Rollback\setupact.log
C:\$Windows.~BT\Sources\Rollback\setupact.err
Setupdiag Enhancement
Setupdiag Integrated with Setup (20H1)
Registry/Log output that you canleverage for reporting
Setupdiag SCCM(MEM CM) integration (Coming Soon)
Additional Support Added
3x faster processing
Additional rules based on feedback
Support for recovery
Uninstall Windows 10 Updates
You have seen this with Windows 10 1809 update. If you have compatibility issues with some of the applications after Windows 10 Cumulative Update and Feature update, you can uninstall the updates using either CSP or DISM.
Uninstall via CSP for Microsoft Intune (MEM MI)
Remove Windows 10 1809 or later Quality Update
Remove Windows 10 1809 or later Feature Update
Uninstall via DISM for SCCM (MEM CM)?
Remove Windows 10 1809 or later Quality Update
Remove Windows 10 1809 or later Feature Update

DISM /Initiate-OSUninstall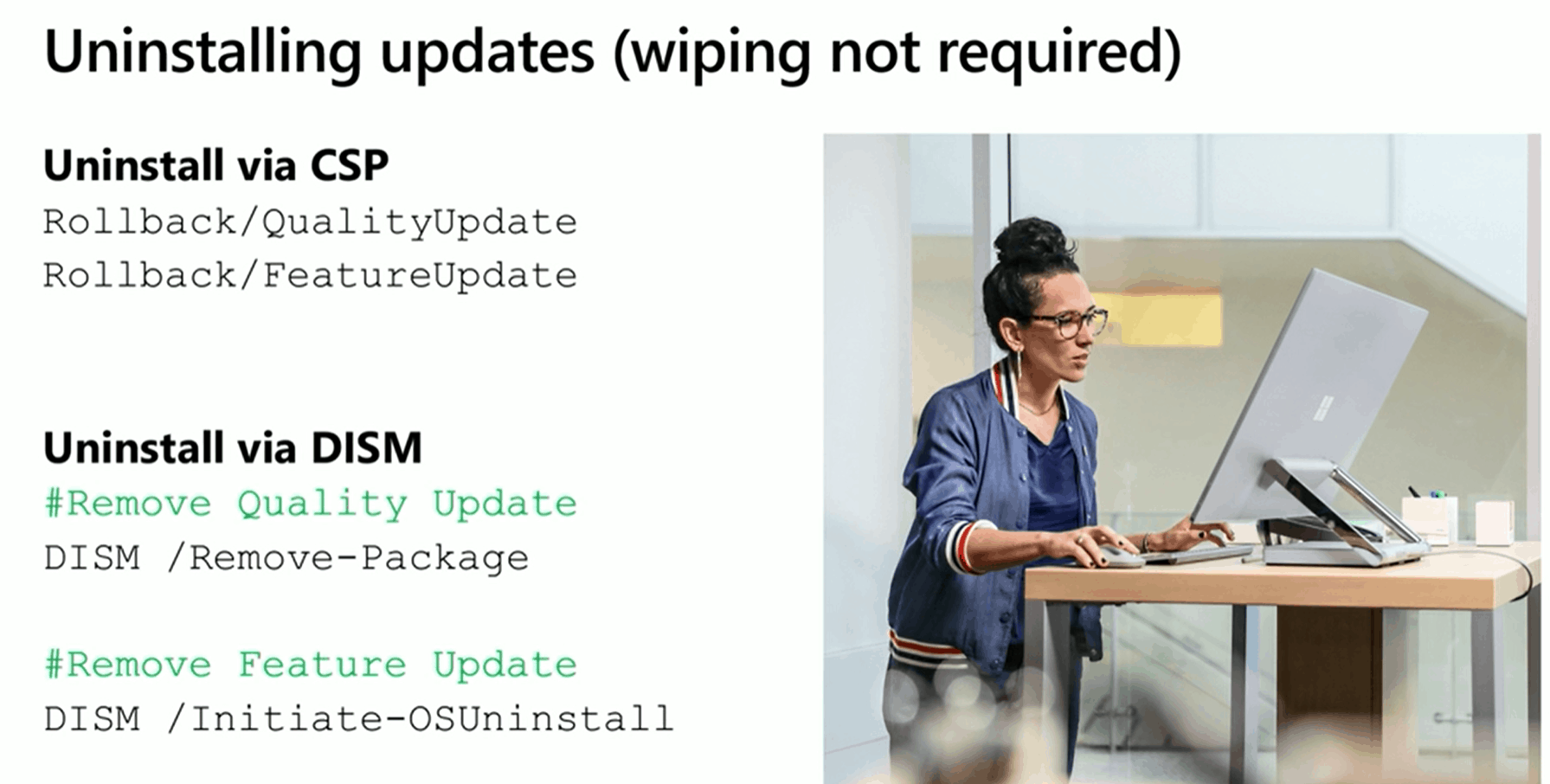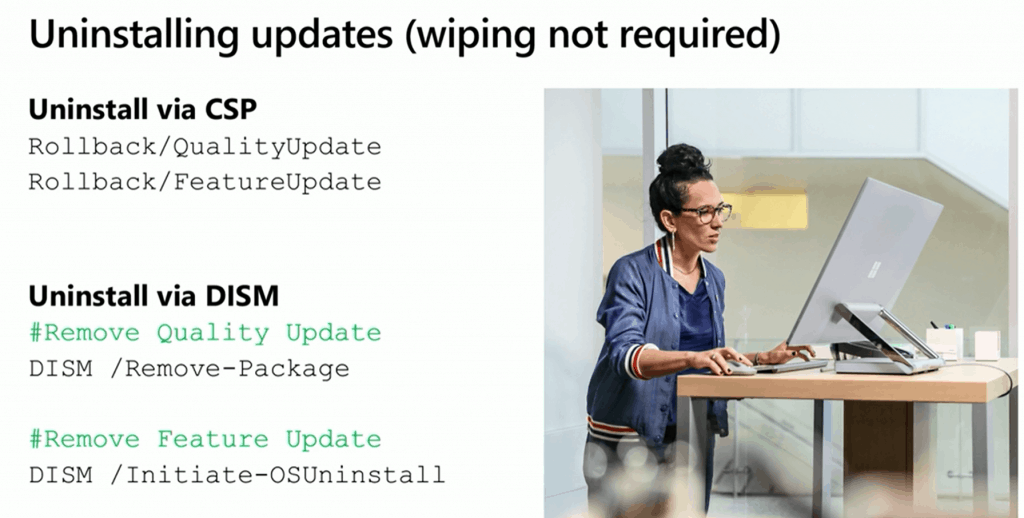 Session – Windows 10 Rollback
Make the Windows update experience smooth and seamless for your IT team and your end users. More details https://myignite.techcommunity.microsoft.com/sessions/81684
Resources