When a Windows 10 device is AAD + MDM enrolled as explained in the following blog here, users always face a bit of an odd situation where they need to use their personal Microsoft account to install applications from Windows store. If it's a company owned device then users won't prefer to login to Windows Store using personal account. When your MDM is Intune then Intune company portal is one of the application which all cooperate owned devices should have. By using Windows Store for Business, we can remove the dependency of using personal account to login to Windows store. Signup to Windows Store for Business from here and start using it.
There are two types of apps which you can add into private store (Windows store for business). One is the applications which are already published in Windows Store (this options is explained in this post) and other option is to add LOB apps to private store. From the Windows Store for Business, select Manage button and click on Inventory to find out already published apps.  There is an option to add New LOB apps to Windows Store for business as you can see in the screen capture below (I've not tested this).


Search the Windows Store and select the application which you want to deploy to Windows store for Business (private store). In this scenario, I selected Word Mobile application. Click on the Get the App button to add this application to Windows store for business.


Once you click on Get the App option as mentioned in the above tab then you will get distribution options. More details about distribution explained in the next step. Click OK on the message Started adding the app to your private store.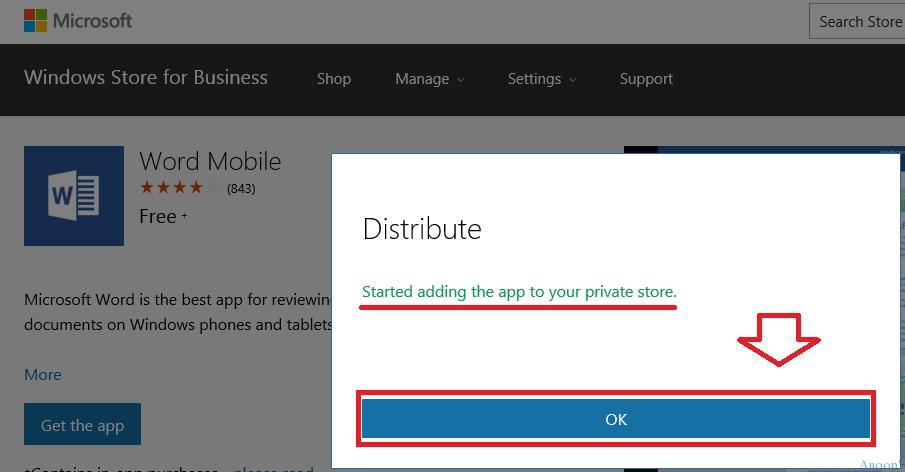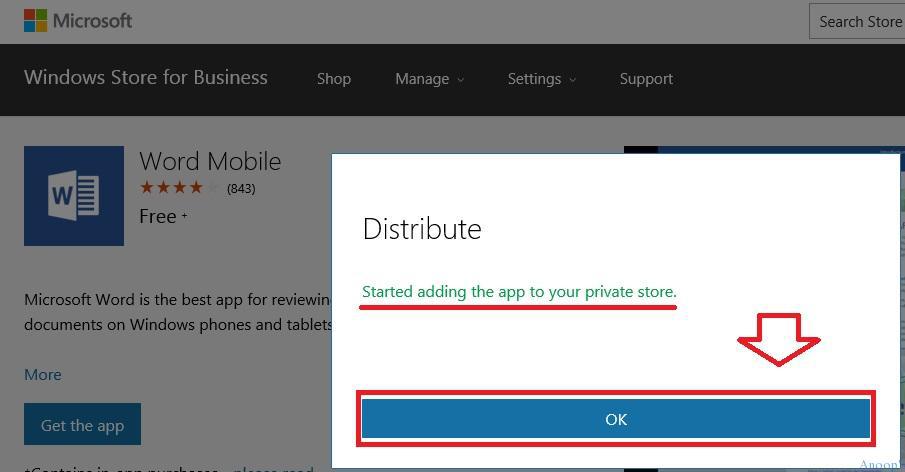 As mentioned in the above step, the Windows store application can be distributed to :-
Add to your private store where all people in your organization can find and install it.
Assign to people (via email ID)
Distribute it later
I selected the first option, this will start the distribution of the Word Mobile application to organization's private store.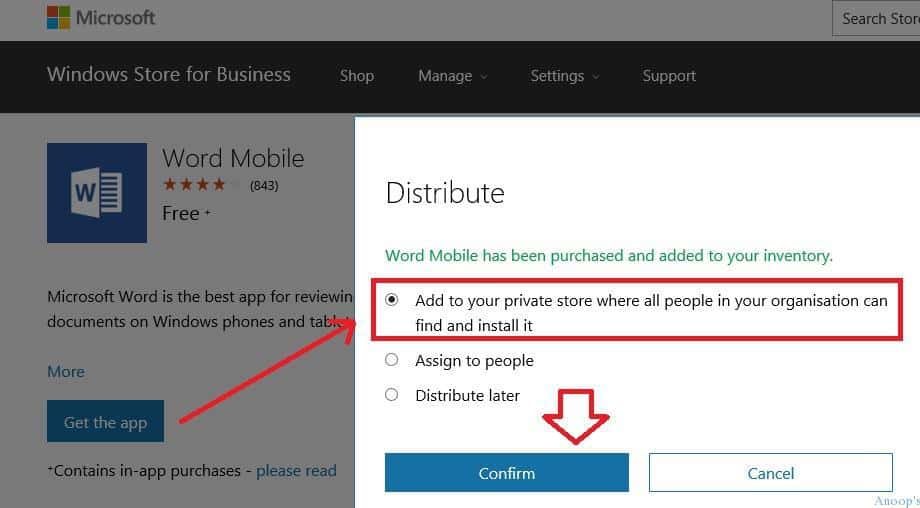 The Inventory tab inside Windows store for business will tell you which are the applications already published in the Business stor. In my case I had already published Intune Company Portal and Outlook applications.  So you can see two applications already in private store (Already in private store means these applications are already present in the store for business) and one application Word Mobile gives a status like "Add in Progress". Add in progress means the process is initiated in the background to add application to your Windows store for Business. In my experience it took more than 12 hours to get an application published in Windows store for Business.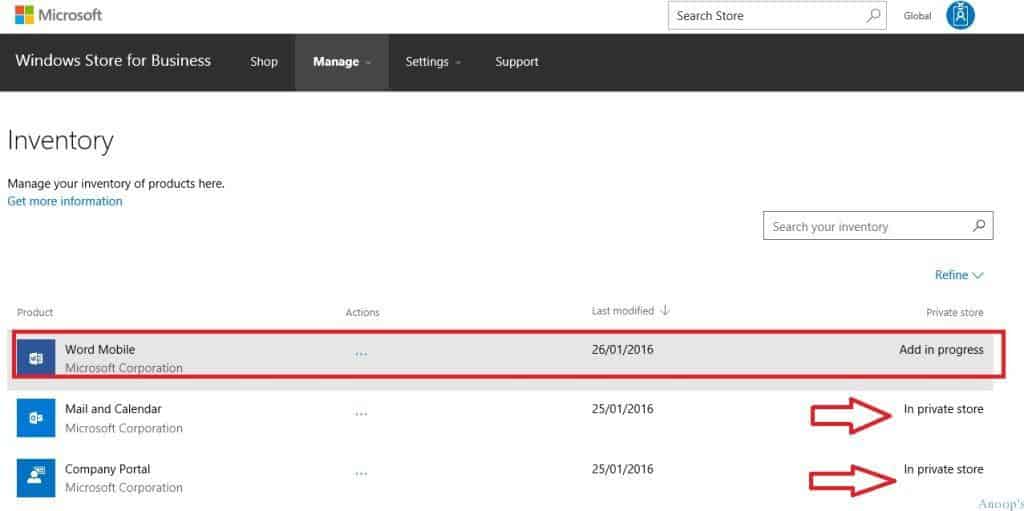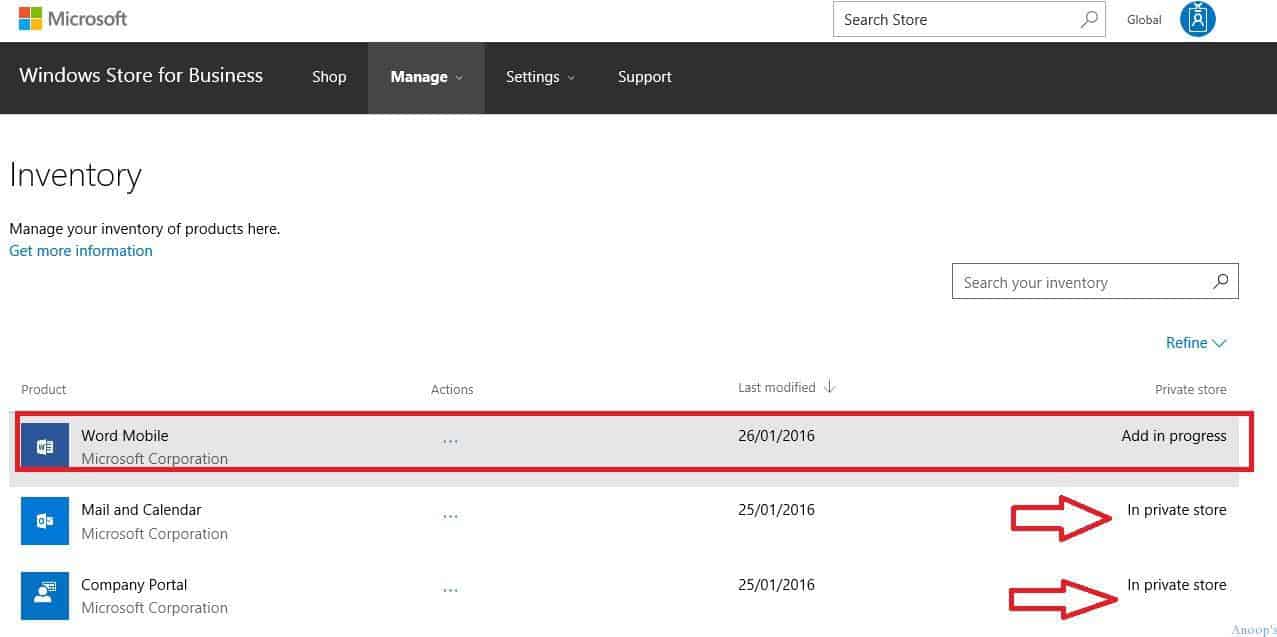 Once the application is added to Windows store for business, you can login to Azure AD + MDM auto enrolled Windows 10 device and launch Windows Store to install private store apps. No need to login with Microsoft ID rather you can use corporate credentials (SSO) to login to Windows store. As you can see in the following screen capture, when you want to install application which are not published in private store then you need to login with Microsoft credentials.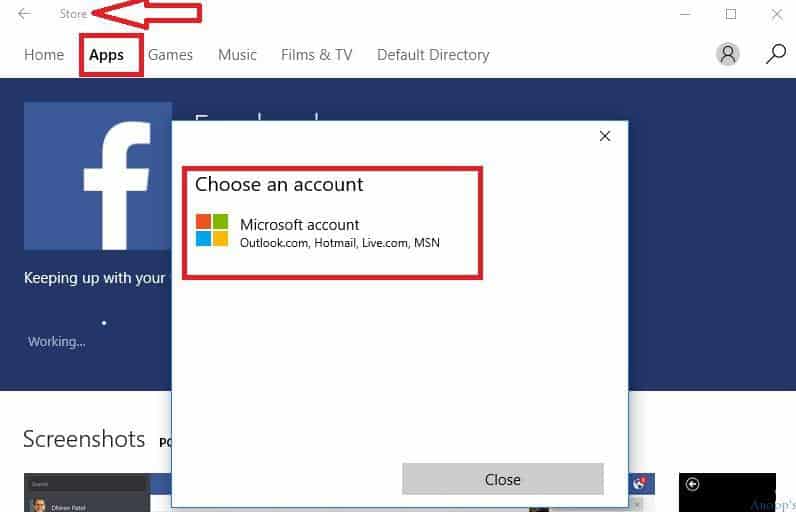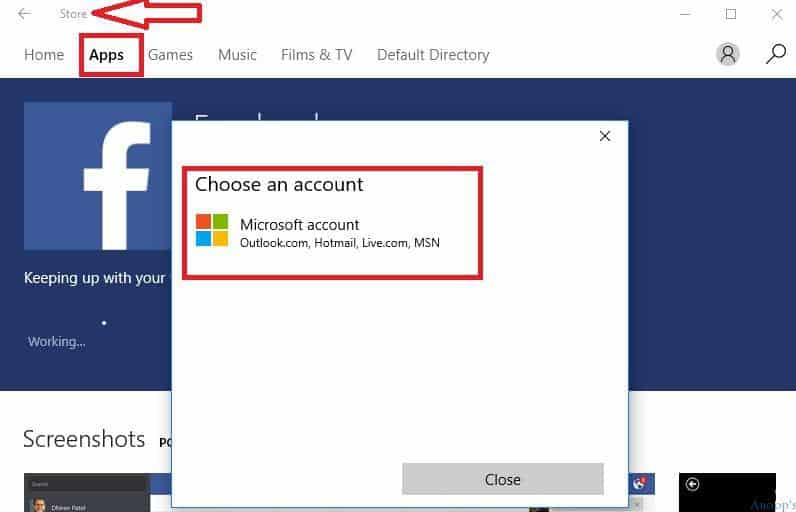 Default Directory is the name of your private store (Windows store for business). Default Directory (you can give custom names as well) is the tab from where you can view and  install the applications from your private store. I used default directory in Azure AD that is why the name of this tab came as Default Directory.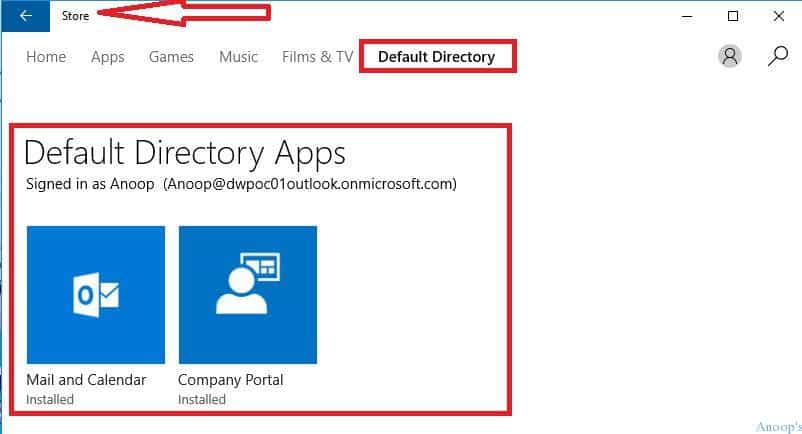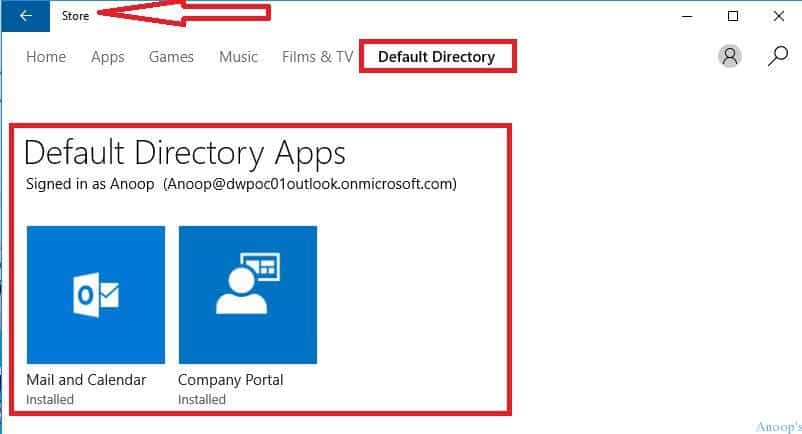 Successfully installed Company portal application from Private Store named Default Directory.