Learn how to minimize end-user disruption during Windows 10 updates. This is the third one from the series of posts about Windows 10 Updates. This information is shared by Suma SaganeGowda & Steve Diacetis in the MS Ignite session. More details are below.
Introduction
One of the key challenges of the Windows 10 update is downtime for end-users. One of the biggest challenges for the internal IT team is reducing the downtime or offline time for end-users during the upgrade process.
Let's check Microsoft's investments in reducing feature update offline time. The following chart shall give you an overview of how the offline time is reduced with each version of the Windows 10 release.
1809 ▶ 3 Reboots
1903 ▶ 2 Reboots
20H1 ▶ 1 Reboot
Windows 10 1903 feature update offline time (check out the graph below ) reduced significantly in the latest versions of the Windows 10 update.

28 minutes (Average time)
22 minutes (Surface Pro 6)
21 minutes (Surface Pro Laptop 2)
17 minutes (Surface Studio 2)
8 minutes (new devices? Surface laptop 3?)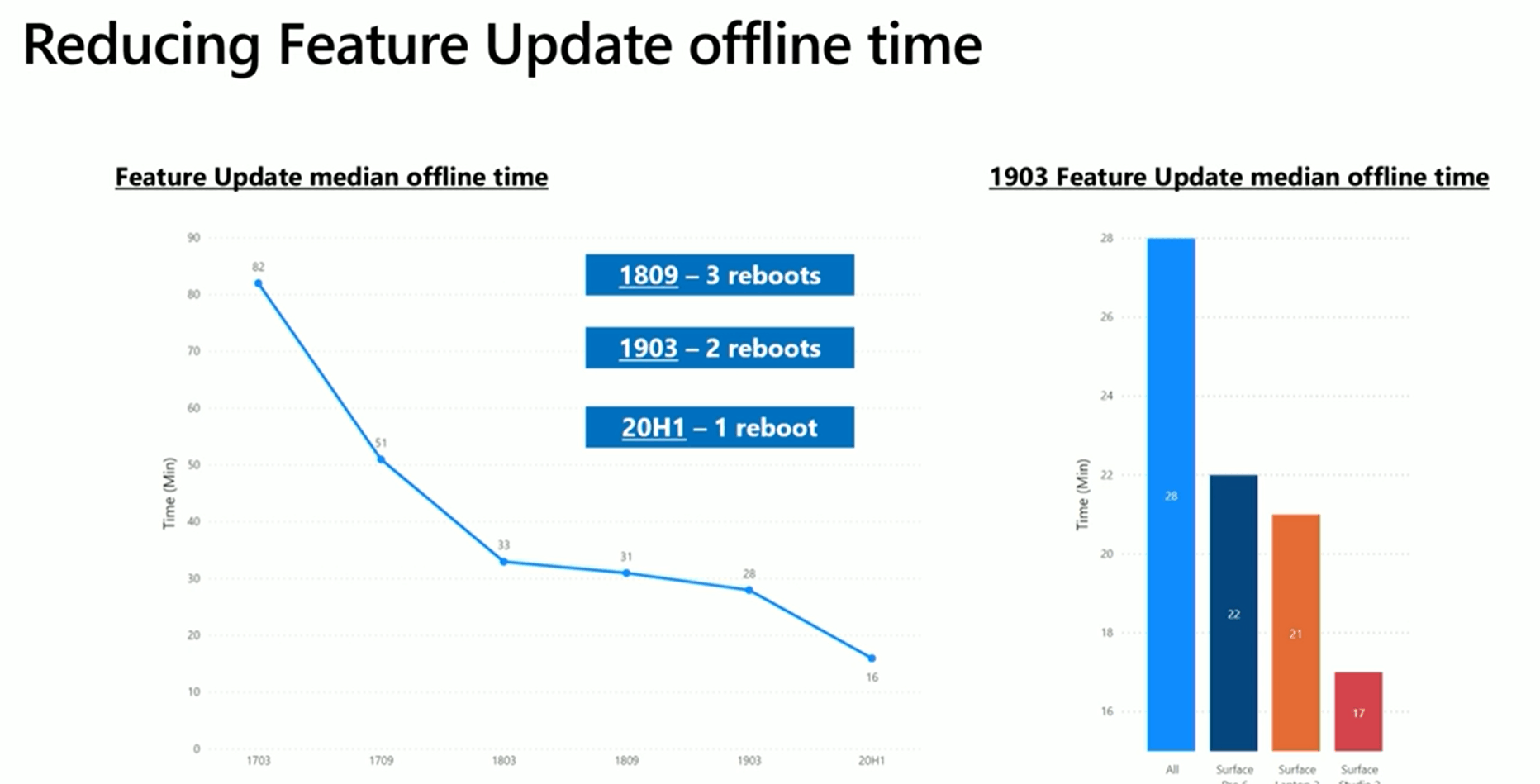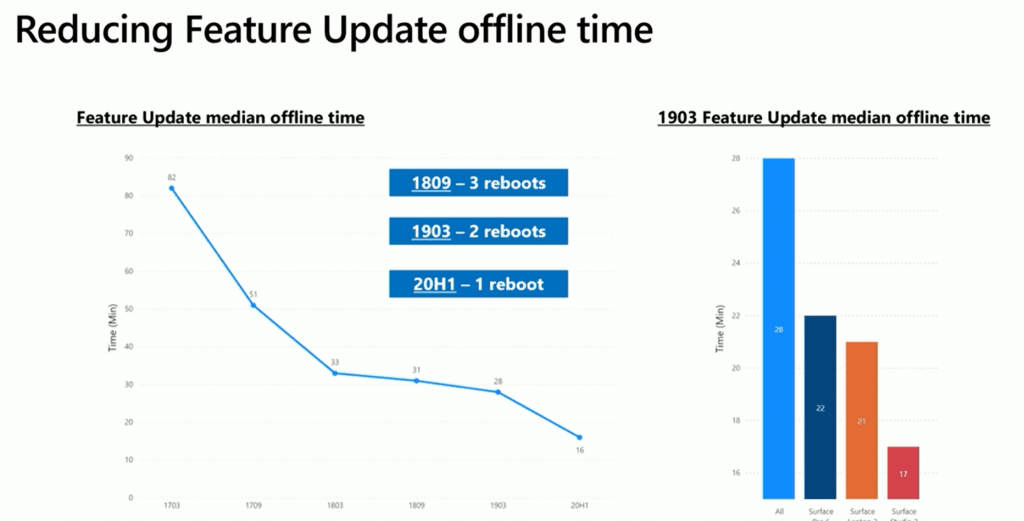 NOTE! – Update & Shutdown settings will ensure that the Windows 10 device completes the updates and then shuts down the device. Hence reducing/minimizing End User Disruption.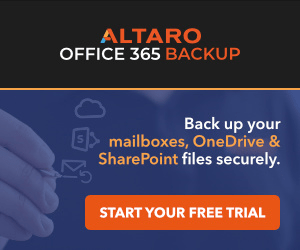 How to Control Windows 10 Offline Time
Microsoft provides two switches to stage the update behind the scenes without user interaction.
NOTE! – Control of different phases of setup options is already available with Windows updates.
The following switches will help to minimize end-user disruption during Windows 10 update. These offline time control options will be available in Windows 10 20H1 or later releases.

/SkipFinalize
Silently runs on downlevel OS
It intended to run at a lower priority
Allows continued productivity
Allows normal reboots without taking an update
/Finalize
Performs final, critical steps
Reboots devices immediately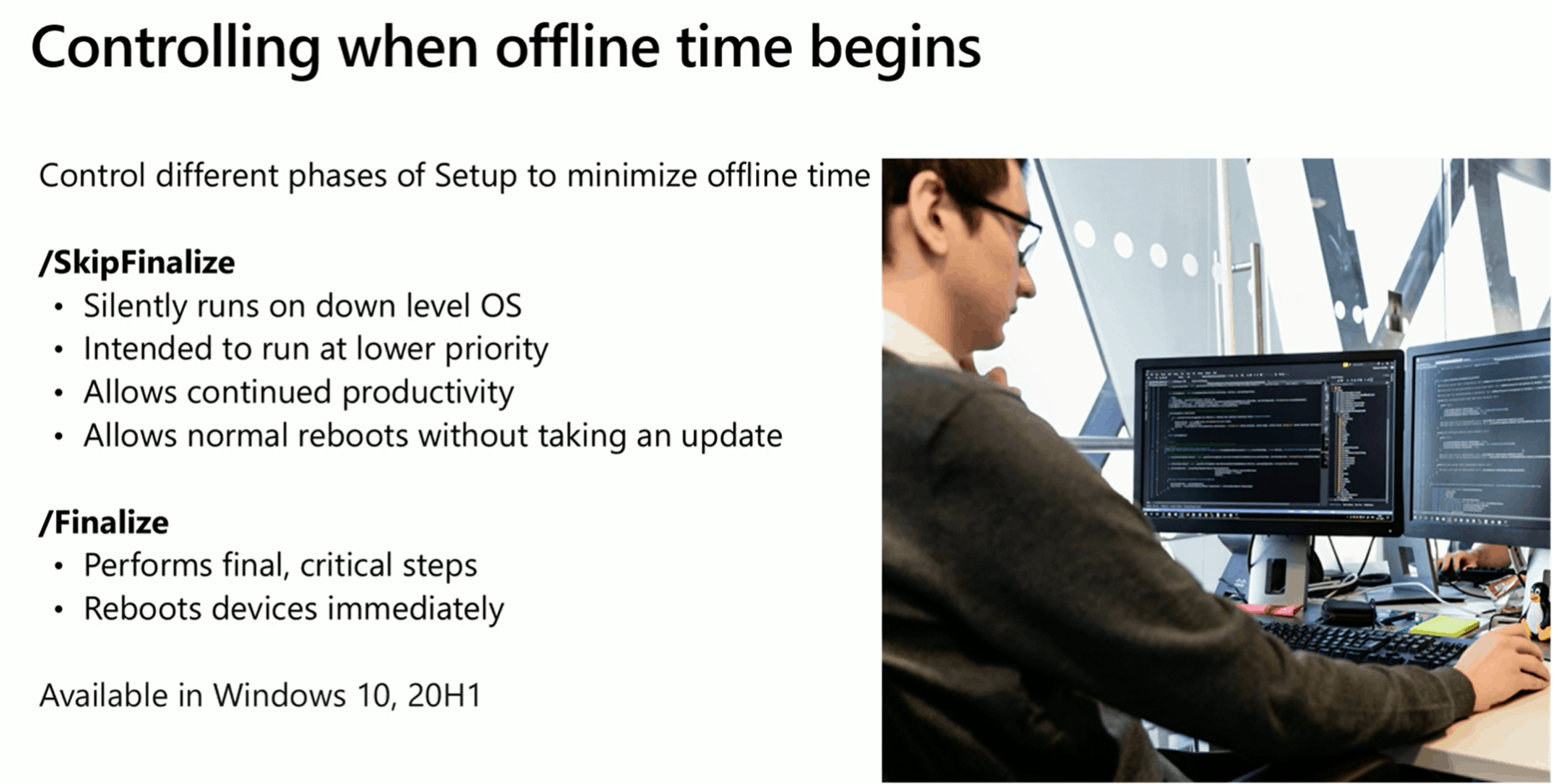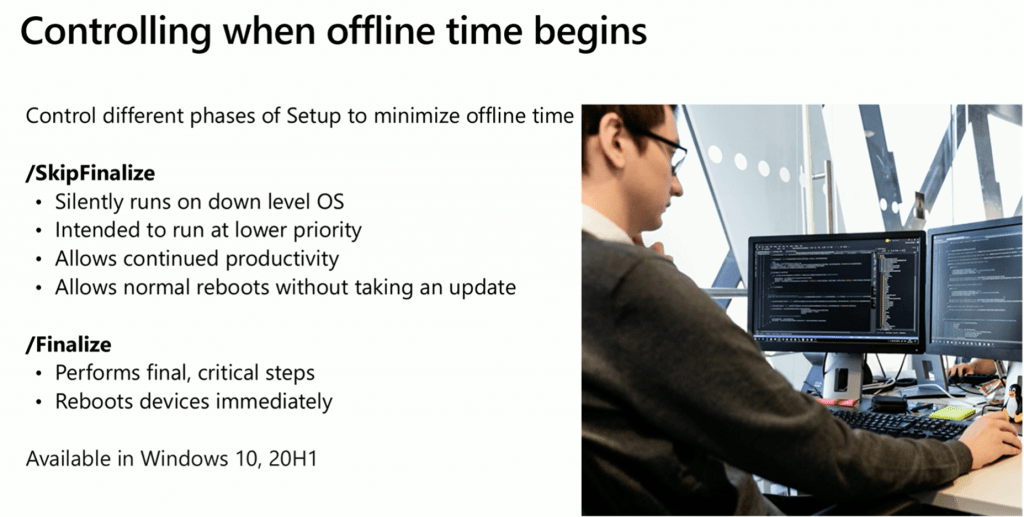 How to Reduce the Time to Log in Post Update?
Another issue that end-users face with Windows 10 updates is slow log-on post-upgrade. To minimize end-user disruption during Windows 10 update by eliminating first sign-in animation screens post update.
How does the Automatic Restart Sign-on Work? Winlogon automatic restart sign-on (ARSO)
Automatic restart sign-on (ARSO) post update and then locks the device
Allows device to finish setup before your user returns
Works with MSA (Microsoft Account), Azure AD Join account, workplace joined machines
Prerequisite to enable ARSO
TPM 2.0
Secure Boot
BitLocker enabled (not suspended during the upgrade)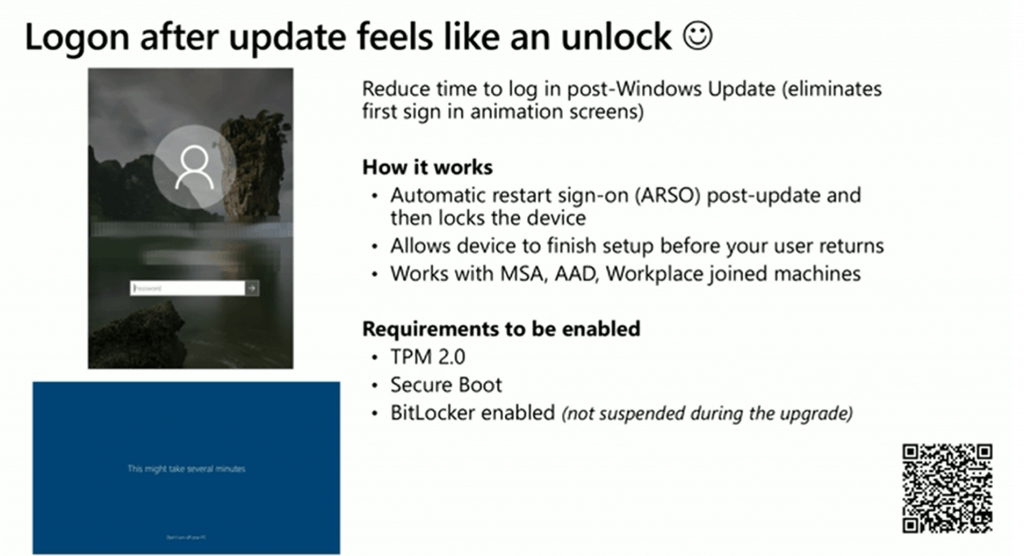 Session – Minimize End User Disruption
Make the Windows update experience smooth and seamless for your IT team and end-users. More details https://myignite.techcommunity.microsoft.com/sessions/81684
Resources