In this post, you will see the investments in Windows 10 Unifiied Update Platform (Windows 10 UUP). This is the second one of this series of posts about Windows 10 Updates. This information is shared by Suma SaganeGowda & Steve Diacetis in the MS Ignite session. More details about Ignite session are below.
Related Posts
Introduction
Microsoft is aware that IT Pros are confused with Windows 10 update content sources. Microsoft is trying to streamline the Windows 10 update content mechanism.
Following are the different types of content in the Windows 10 update.

Core Windows 10 OS content is divided into three(3) parts, as you can see below:
Core OS Bits

Feature Updates
Fixes for Successful Feature Updates

Setup & Compact bug fixes
WinRE fixes

Quality Updates

LCU (Cumulative Update)
SSU (Service Stack Updates)
Windows 10 Extra Content is explained below:
Features on Demand (FoD)
Language Packs

Language packs (LPs)
Local Experience Packs (LXPs)

OEM Driver Updates/Fixes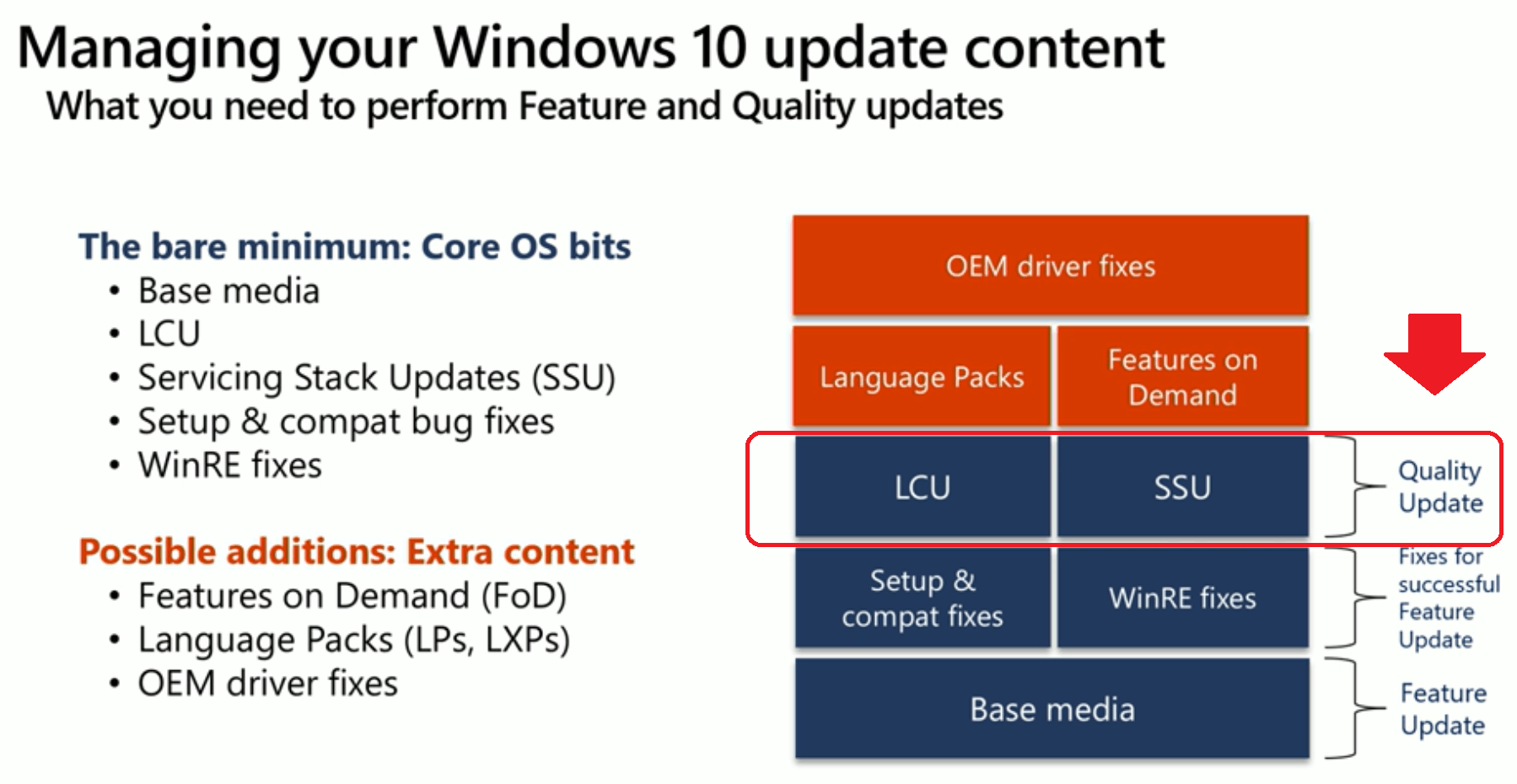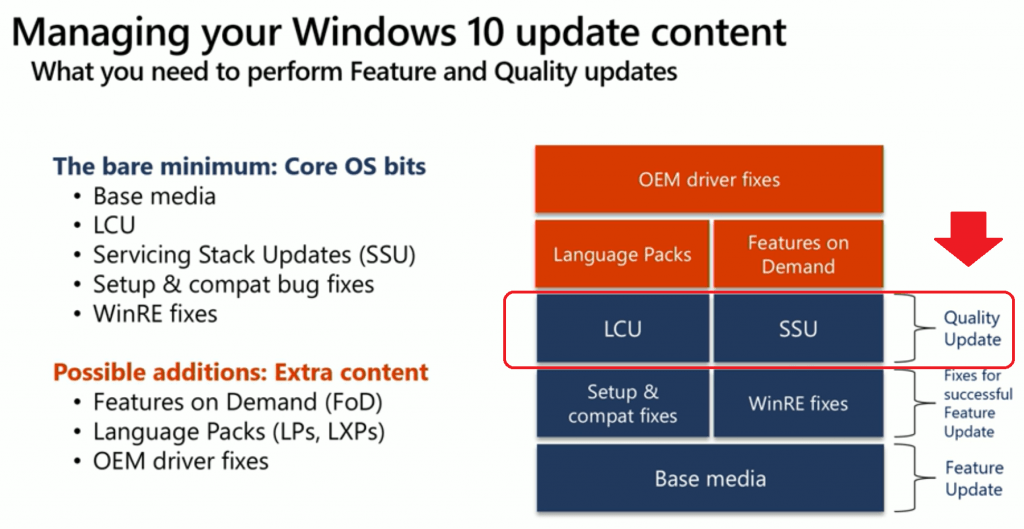 NOTE! – I have a post to explain the difference between Windows 10 terminologies like SSU, WUA, UUP, and LCU.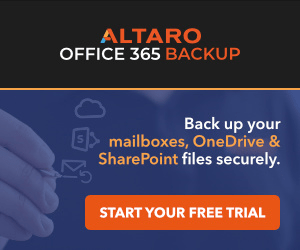 What is the Unified update platform (UUP)
Unified Update Platform (UUP) is one shop stop for all your Windows 10 Update content. UUP is available for Windows Business for Update (Intune) and soon for SCCM and WSUS (On-prem).

Windows Updates – UUP Enabled by default
Windows Update for Business (Intune) – UUP Enabled by default in a controlled manner
WSUS/SCCM – Enables you to get Only Approved Quality Updates (Coming Soon)
Feature Enhancements with Unified Update Platform
Unified update platform (UUP) – This UUP Microsoft answer to streamline Windows 10 Update content is one shop stop for all your Windows Update content.

Feature update
Quality update (LCU)
Preserve language packs & Features on Demand (FoD)
Available for Windows 10 1809 or later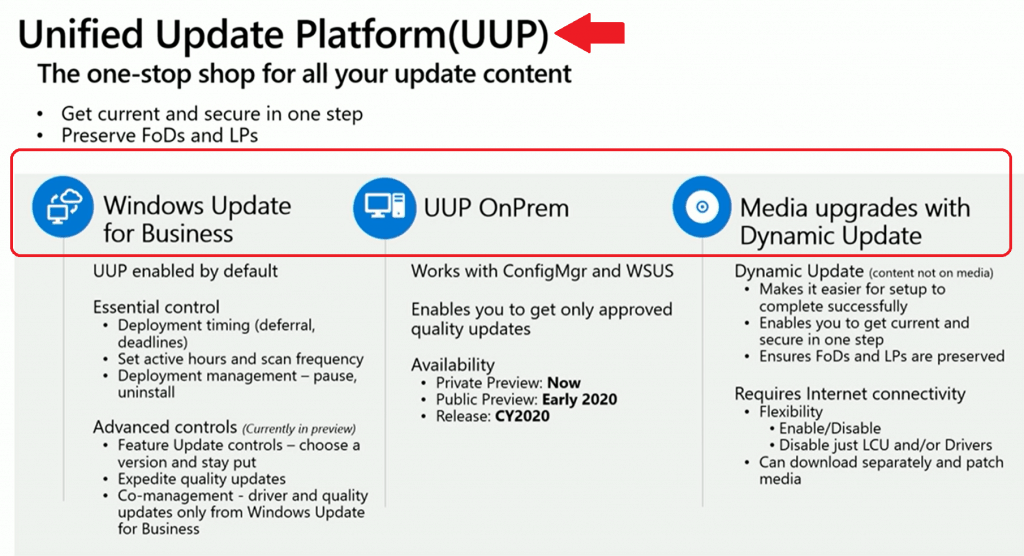 UUP with Intune (Windows Update for Business)
As I mentioned above, UUP is already enabled for Intune as part Windows Update for Business feature. Following are the capabilities you can leverage within Intune (Microsoft Endpoint Manager Intune).
Available – UUP Controls for Intune (Windows Update for Business)

Deployment timing (Deferral, deadlines)
Set active hours and scan Frequency
Deployment Management – Pause, Uninstall

Coming Soon (Preview Capabilities)

Feature Update Controls – Choose a version and stay put?
Expedite Quality Updates
Co-management – Driver and quality updates only from Windows Update for Business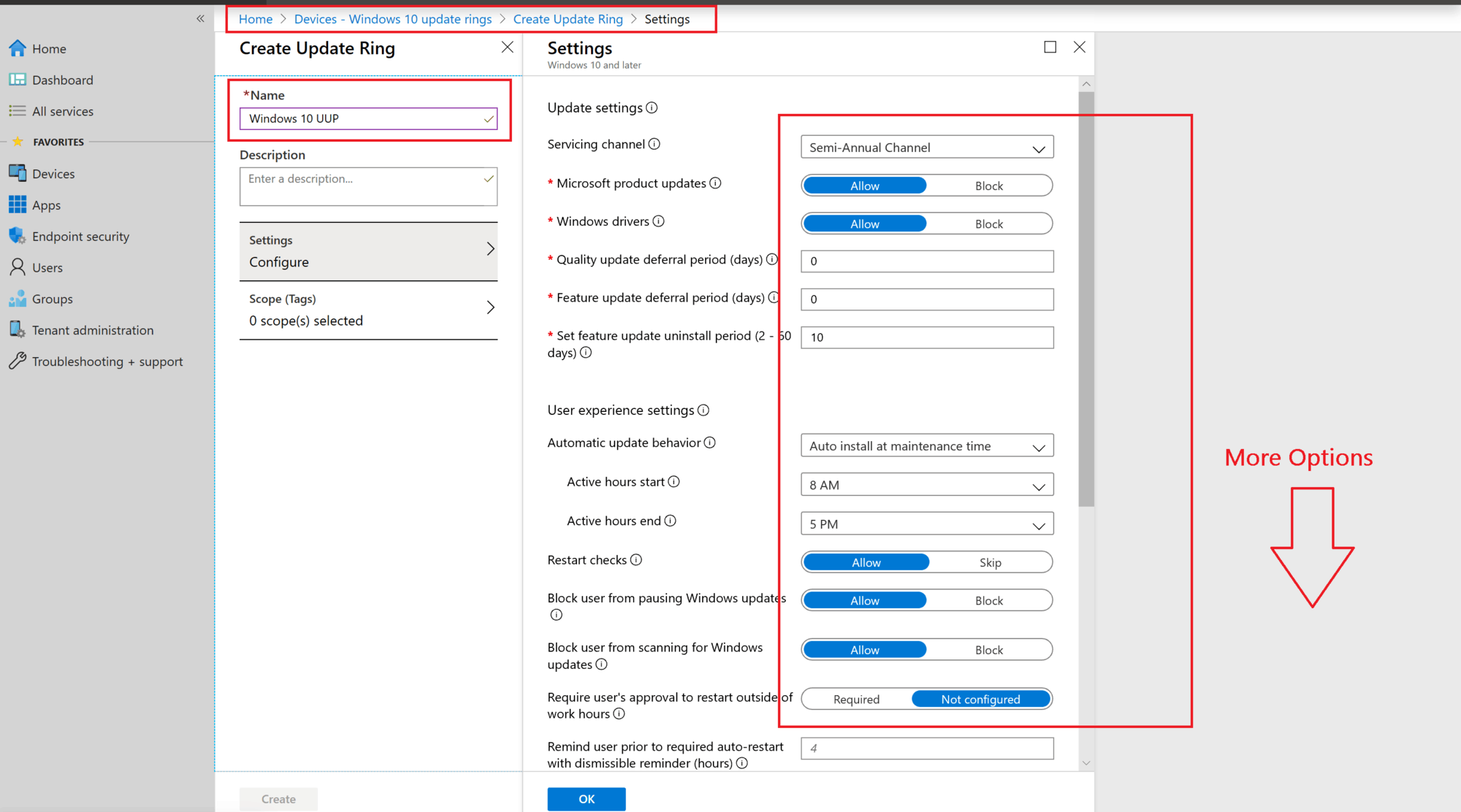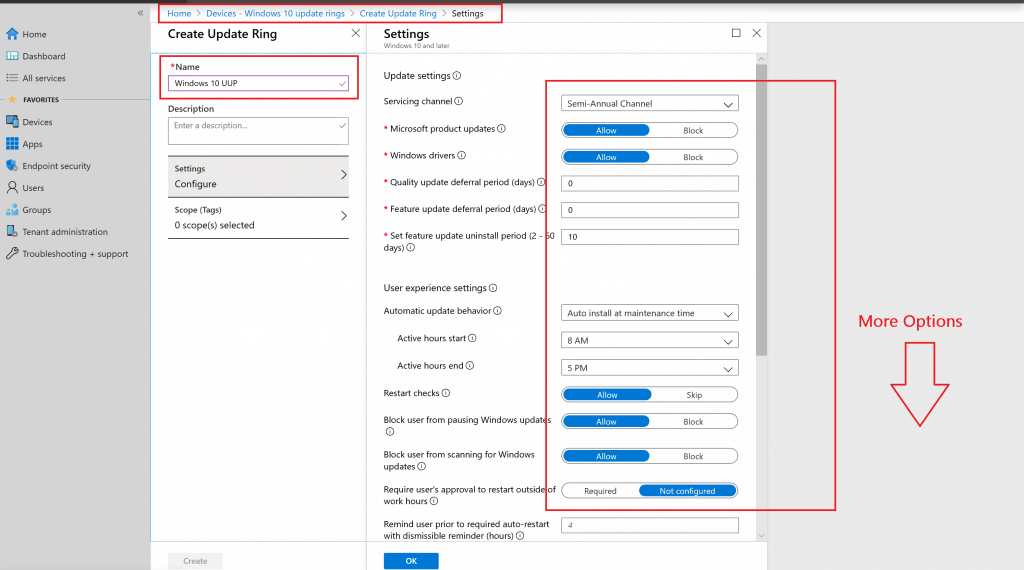 UUP for SCCM & WSUS
UUP support for SCCM and WSUS is in private preview. Public preview and GA details are given below.
UUP On-Prem

works with SCCM and WSUS
Enables you to get only approved quality updates
Availability of UUP on-Prem SCCM/WSUS

Private Preview: NOW
Public Preview: Early 2020
Release: Sometime in the year 2020 (CY- Calendar year)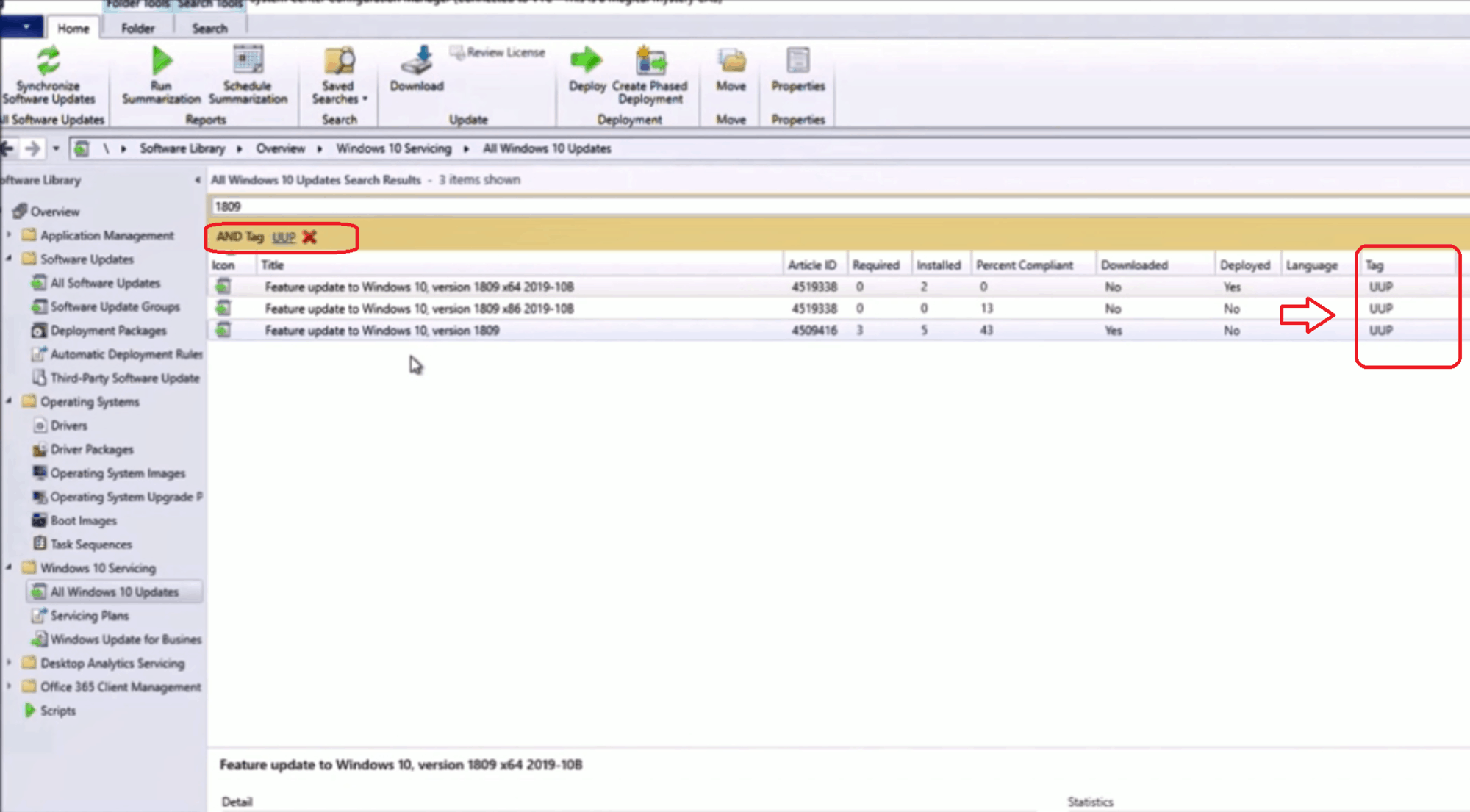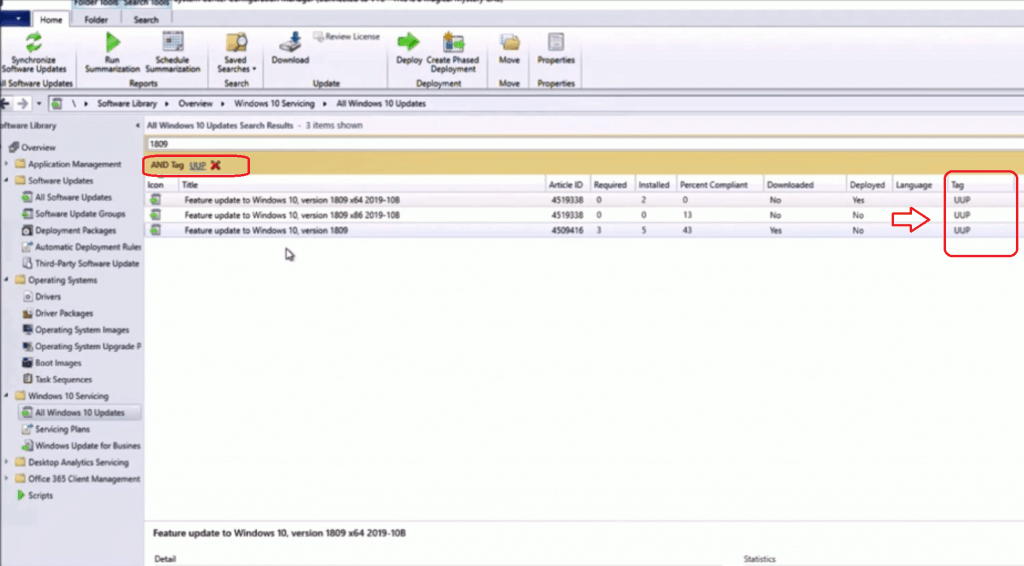 Media Upgrades IPU (Task Sequence – Dynamic Updates)
Media update content is another type of Windows 10 update content that Microsoft wants to produce for some scenarios like
NOTE! I explained more about the Windows 10 dynamic update in the previous post called "Basics of Windows Dynamic Update Explained Update Management."
Media Upgrades with Task Sequence – Dynamic Updates

Dynamic Updates (content not on the media)
It makes it easier for setup to complete successfully
Enables you to get current and secure in one step
Ensures foods and LPs are preserved
Requires Internet Connectivity

Flexibility
Enable/Disable
Disable just LCU and Drivers
Can download separately and patch media – I have a post that explains more details about Windows 10 Dynamic Updates.
Session – Windows 10 UUP
Make the Windows update experience smooth and seamless for your IT team and end-users. More details https://myignite.techcommunity.microsoft.com/sessions/81684
Resources