Microsoft AVD Windows 365 Tops the Gartner Magic Quadrant Report. Microsoft has achieved the respected position of Leader in the Magic Quadrant for Desktop as a Service (DaaS). This recognition highlights Microsoft's outstanding expertise in delivering virtual desktop solutions, including Windows 365 and Azure Virtual Desktop.
Organisations always think about how they can use technology to make work better for employees. Working from home or in a mix of office and home used to seem like it might only be for a short time. But now, it is clear that flexible work will be around for a long time, and businesses will keep spending money on technology to meet their employees' needs.
In response to this need for adaptable and secure cloud solutions that facilitate flexible work arrangements. Microsoft has introduced two key offerings, Windows 365 and Azure Virtual Desktop. Windows 365 is a fully managed system that securely delivers your personalized Windows desktop, applications, settings, and data from the Microsoft Cloud to your Cloud PC. You can easily accessible from any chosen device.
Azure Virtual Desktop is a cloud-based virtual desktop infrastructure (VDI) platform that offers hosted remote desktops and applications. It focuses on flexibility, control, and robust security measures. Microsoft recognizes modernization as a continuous process. It entails adopting technology to enhance operations and enhance experiences for customers and employees.

Video – Types of DaaS | New Desktop as a Service | SWOT Analysis
New Types of DaaS offering – Desktop as a Service details are available here. Listen to the video if you want to learn more about modern VDI segregations and solutions by different vendors.
What is the Significance of Microsoft being Recognized as a Leader in the Magic Quadrant for Desktop as a Service?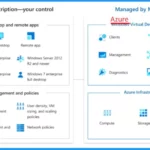 Microsoft as a Leader in the Magic Quadrant for Desktop as a Service. Microsoft is at the forefront of providing exceptional virtual desktop solutions. This recognition reflects Microsoft's excellence in delivering cloud-based services that enhance workplace productivity.
What is the Gartner Magic Quadrant?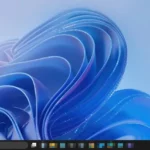 The Gartner Magic Quadrant is a research methodology and visual representation tool used to evaluate and categorize companies in a particular market. It helps businesses understand the strengths and weaknesses of different providers.
How many Quadrants are there in Gartner's Magic Quadrant Methodology?
What are the Quadrants in Gartner's Magic Quadrant Methodology?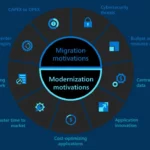 Gartner's Magic Quadrant methodology categorizes companies or products into four quadrants – Leaders, Challengers, Visionaries and Niche players.
Microsoft AVD Windows 365 Tops the Gartner Magic Quadrant Report
Microsoft is recognized as a leader in the Magic Quadrant for DaaS due to its strong performance in both execution and vision. This indicates that Microsoft offers a robust and innovative DaaS solution, demonstrating high competence in delivering DaaS services.
Microsoft introduced Windows 365 and Azure Virtual Desktop to offer organisations secure and flexible cloud solutions.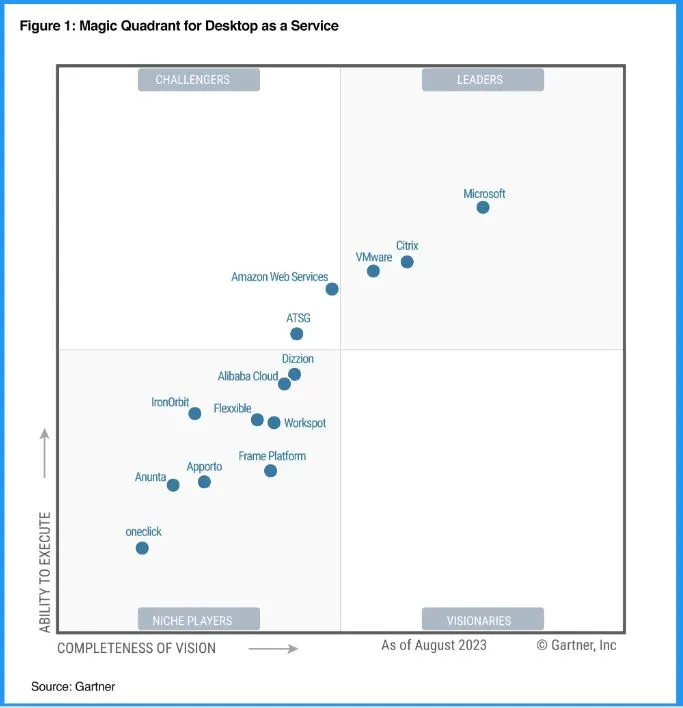 Windows 365
Windows 365 is a cloud-based service that helps you automatically create a new type of Windows virtual machine (Cloud PC) for your end users. This Cloud PC is easily accessible from any device you choose. It grants you the freedom to work from your preferred platform.
Microsoft's aim with Windows 365 is to provide every employee with a productive PC. It offers Cloud PCs, which are complete and secure Windows experiences. It is hosted in the Microsoft Cloud and accessible from any device.
Windows 365 moves the familiar Windows system to the Microsoft Cloud.
It offers a new way for employees to use Windows 11 or 10.
It ensures a quick startup for users and simplifies management for IT admins using Microsoft Intune.
This makes Cloud PCs easily set up, deploy, manage, and secure.
It allows organizations to meet the needs of all their employees efficiently.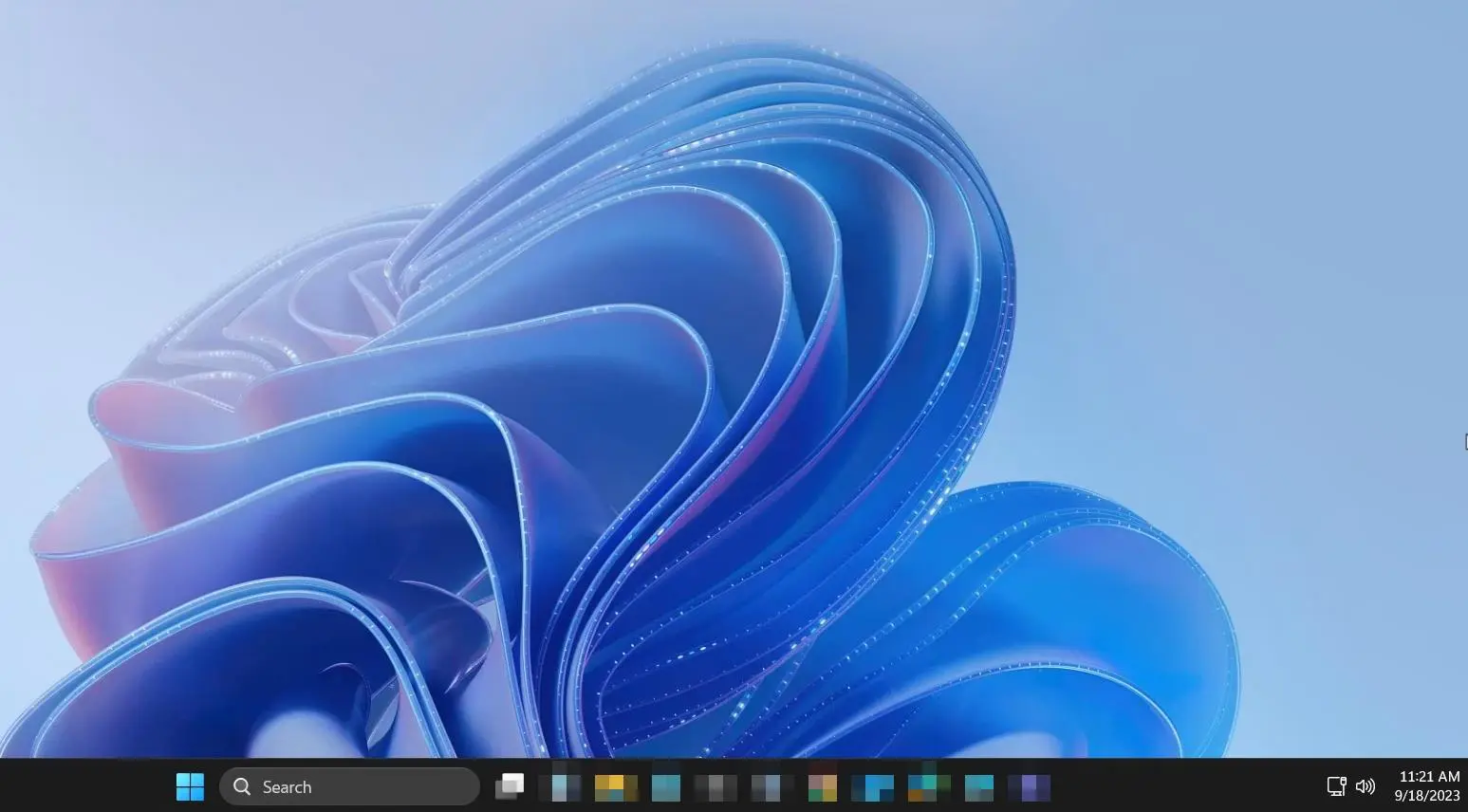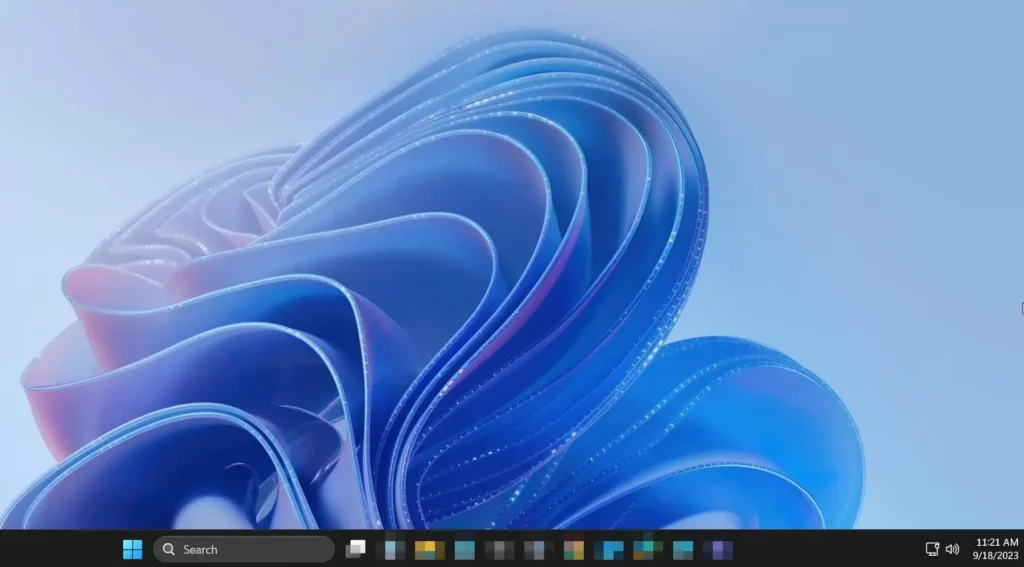 Microsoft's Continuous Innovations in Windows 365 Cloud PC
Microsoft always aims to create new solutions that help organisations support their employees in flexible work environments. Continuous Innovations in Windows 365 Cloud PC include Windows 365 expanding its footprint to improve options for flexible work, Windows 365 on LG TVs, and Enhanced Windows 365 experiences with Motorola.
Windows 365 is Expanding its Footprint to Improve Options for Flexible Work
Windows 365 Frontline offers a simple, affordable solution for companies to give shift workers access to personalized Windows apps and data. This helps them work more efficiently, save time, and work from anywhere using any device, all while maintaining strong security measures.
Microsoft introduced this new license variant to help organizations speed up their cloud journey by cost-effectively assigning Cloud PCs to their shift or frontline workers.
It is a version of Windows 365 that helps organizations save costs by providing a single license to provide three personal Cloud PCs.
| Dedicated ALL-DAY Cloud PC Access | Windows 365 Frontline |
| --- | --- |
| Cloud PC Access only when needed (for example, during their shift) | Cloud PC Access only when needed (for example, during their shift) |
| Individual License for each Cloud PC | 3 Cloud PCs for one Windows 365 Frontline license |
| General Workers | Cloud Native Shift Workers (for example, Hotdesk scenarios) |
Microsoft AVD Windows 365 Tops the Gartner Magic Quadrant Report – Table 1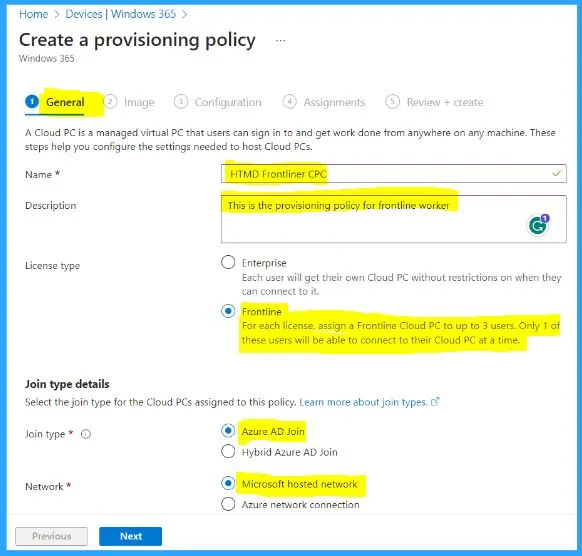 Windows 365 on LG TVs
Now, individuals can turn their LG TVs into high-tech workstations. By setting up cloud-based virtualization solutions, including Windows 365, and connecting a Bluetooth keyboard and mouse, users can enjoy a fully equipped office experience right from the comfort of their homes.
Enhanced Windows 365 with Motorola
Microsoft partnering with Motorola to enhance the Windows 365 experience on Android devices like the Lenovo ThinkPhone. This integrated experience will enable users to connect their ThinkPhone to Windows 365 seamlessly. It automatically configures their Cloud PC on an external screen for a more productive work setup.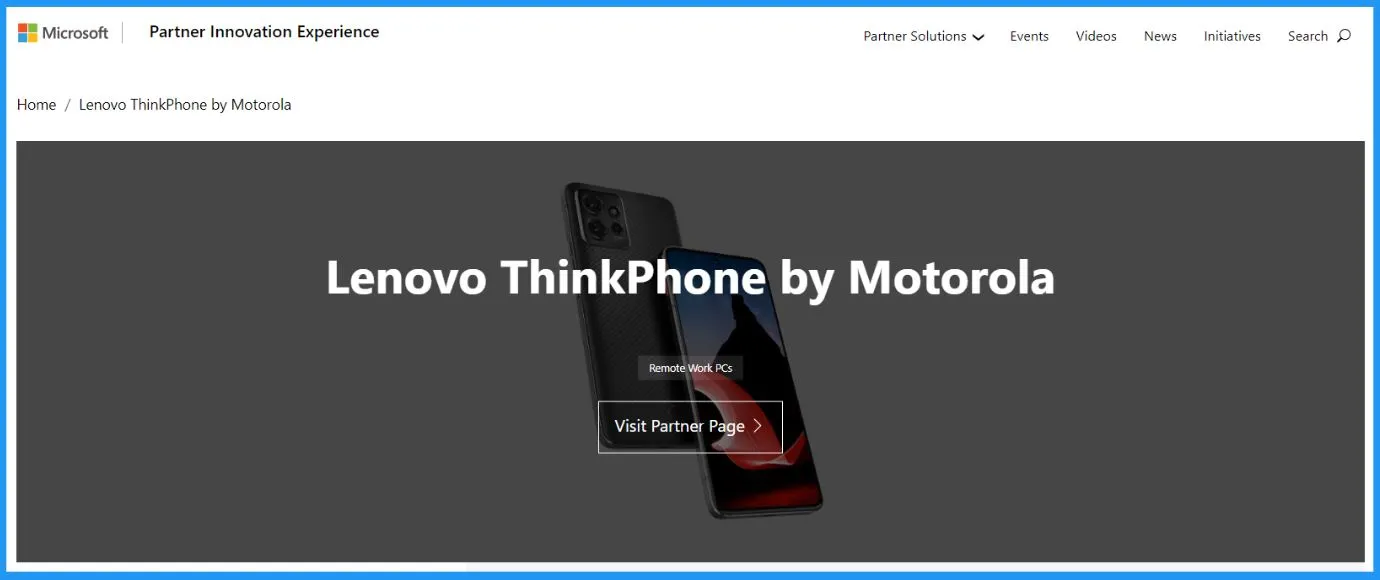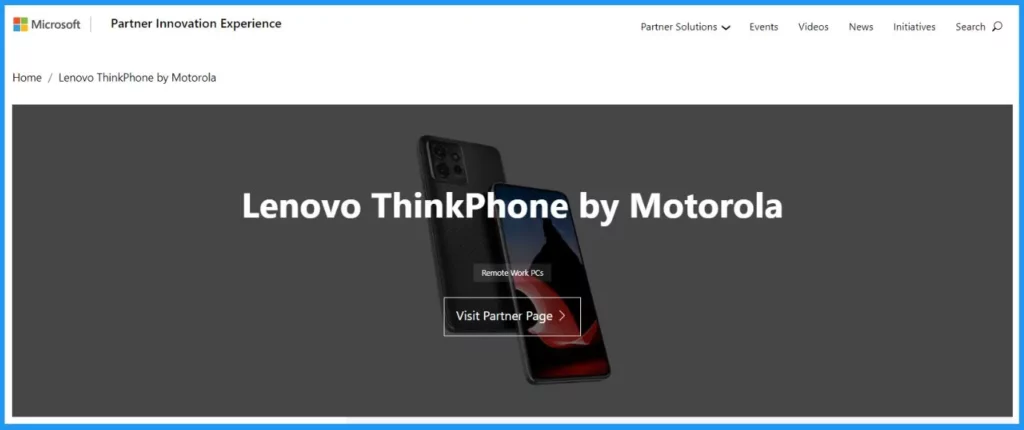 Azure Virtual Desktop
Azure Virtual Desktop is an advanced cloud-based Virtual Desktop Infrastructure (VDI) platform provided by Microsoft. It grants the ability to deliver hosted remote desktops and applications with high adaptability and administrative control. Importantly, it upholds strict security standards, preserving data integrity, even in remote work scenarios.
It offers extensive customization and resource management options.
It provides flexible, usage-based pricing for experienced VDI users seeking greater control.
This platform supports virtualized experiences tailored to various employee needs.
It is specifically optimized for Windows 11 and Windows 10 multisession environments.
It saves costs by allowing multiple user sessions on a single virtual machine.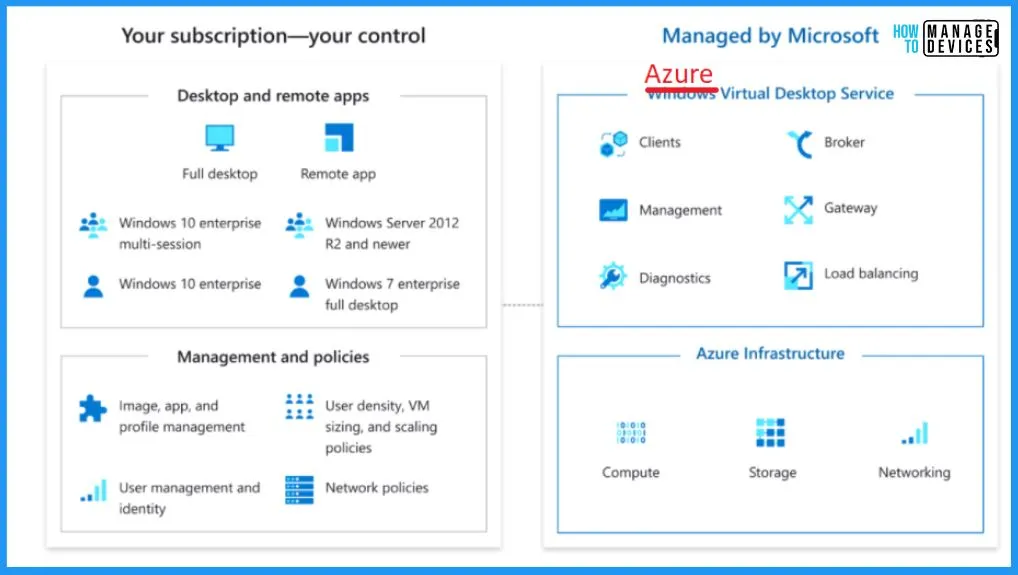 Enhanced Security Features for Azure Virtual Desktop | Safeguarding Data and Employees Anywhere
New Azure Virtual Desktop security features help protect your data. It includes security features such as Watermarking, Confidential VMs, Trusted launch, and Azure Private Link. All these security features are explained below.
Watermarking in Azure Virtual Desktop
Azure Virtual Desktop provides flexible options for applying watermarks. The watermarking process aligns with the organization's security policies and compliance requirements. Organizations can create a comprehensive security strategy for Azure Virtual Desktop by combining watermarking and screen capture protection.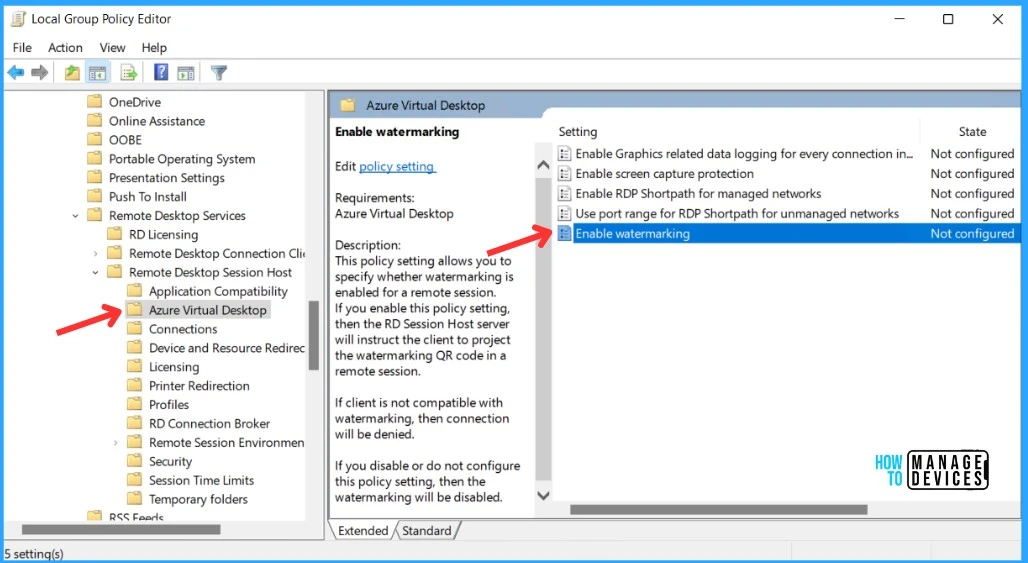 Confidential VMs in Azure Virtual Desktop
Azure Virtual Desktop now offers Confidential Virtual Machine Support. It ensures heightened data security and privacy for your Cloud-based desktop experiences. It is a type of security that locks up your virtual machine's memory. This keeps your data and virtual machine safe from unwanted access.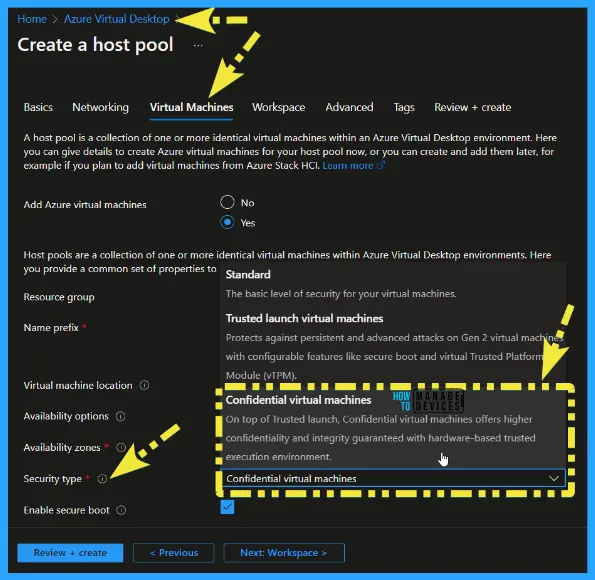 Trusted Launch for Azure Virtual Machines
Azure has a "Trusted launch" feature that ensures generation 2 virtual machines (VMs) are extra secure. It acts like a shield against tricky and persistent hacking methods and adds an extra layer of protection. It is the new default option when building your AVD session host.
It provides a secure framework for deploying VMs with authenticated boot loaders, OS kernels, and drivers.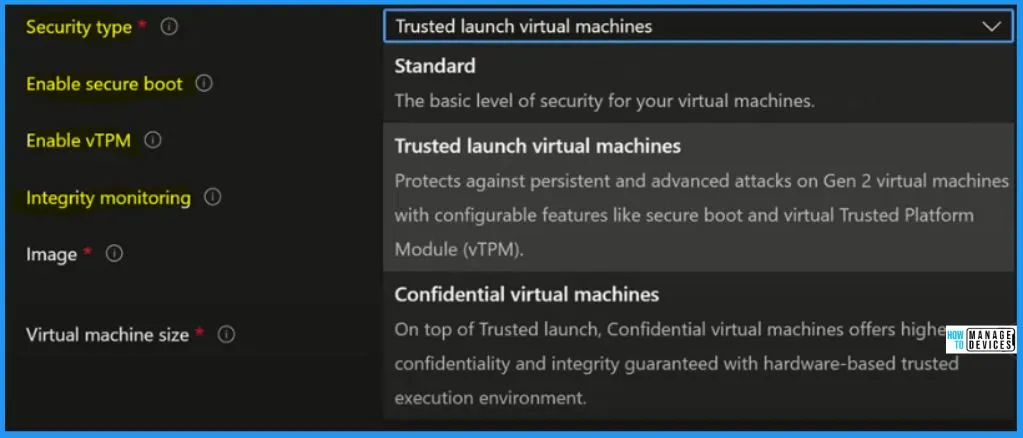 Azure Private Link with AVD
Azure Virtual Desktop lets you connect to your remote resources safely using "private endpoints". This special feature ensures the connection between your Network and Azure Virtual Desktop is super secure.
It works like a secret tunnel through Microsoft's network, so you don't have to expose your service to the wide internet.
This adds an extra level of protection for your Azure Virtual Desktop setup.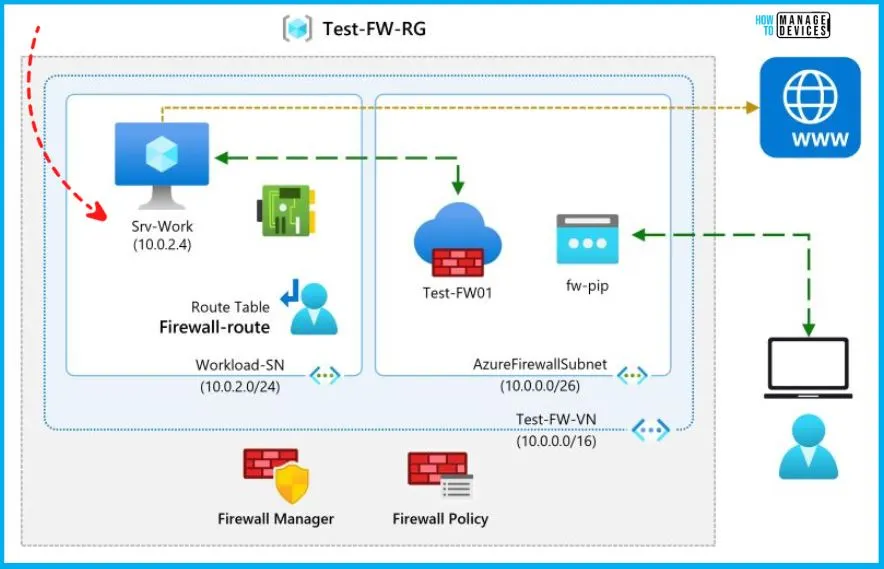 Microsoft's Commitment to Modernization and Cloud-Enabled Productivity
Microsoft understands modernization is an ongoing journey requiring technology to improve processes and create better customer and employee experiences. Cloud computing is one approach that can help organizations achieve their modernization goals.
Microsoft believes the best cloud solutions should adapt to your business requirements and constraints.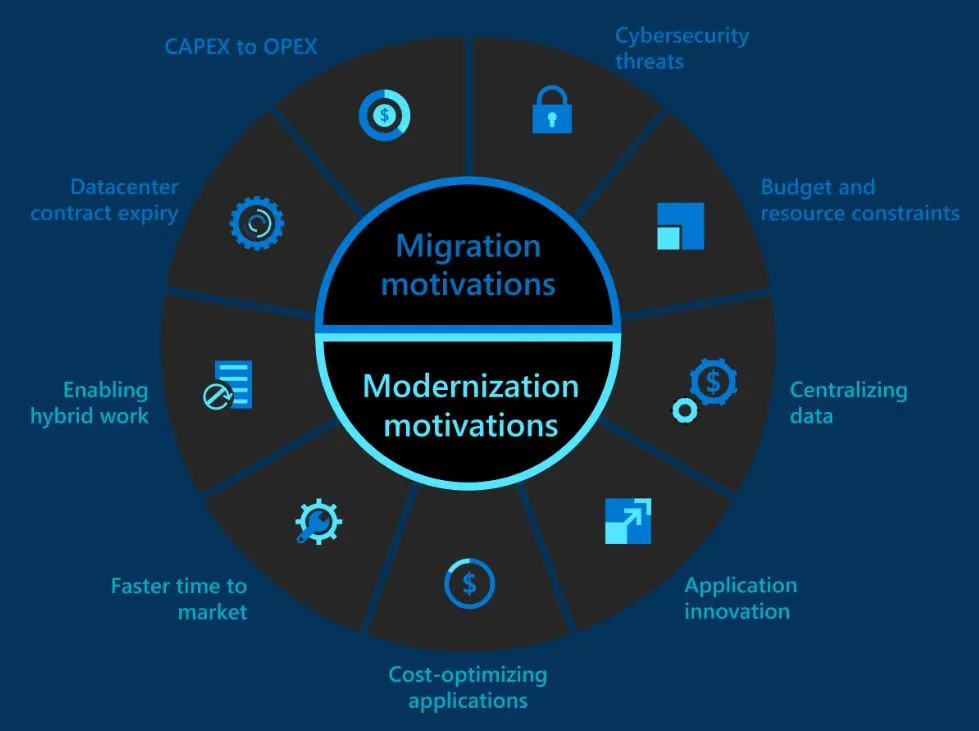 Microsoft as a Leader in Gartner's Inaugural DaaS Magic Quadrant
Microsoft is happy to be named a Leader in Gartner's first-ever DaaS Magic Quadrant. DaaS means giving virtual desktops through the cloud. This includes services like Windows 365 and Azure Virtual Desktop. It is great that these services are recognized early on.
It shows Microsoft is committed to providing solutions that boost productivity wherever you work.
Gartner's 2023 report says Microsoft stands out globally in DaaS. They have a special advantage because they own key technologies like Windows, Intune, Microsoft 365, Azure, Azure Virtual Desktop, and Windows 365.
Microsoft a Leader in the 2023 Gartner Magic Quadrant for Desktop as a Service | Microsoft 365 Blog
Author
About the Author – Vidya is a computer enthusiast. She is here to share quick tips and tricks with Windows 11 or Windows 10 users. She loves writing on Windows 11 and related technologies. She is also keen to find solutions and write about day-to-day tech problems.