Troubleshoot SCCM Issues with SuperFlow – A Newbie Guide. I have a post which talks about troubleshooting steps for newbies with flowcharts. SCCM flowcharts are the best place to understand the workflow / dataflow / process of each SCCM component. More details in the following post-SCCM ConfigMgr Troubleshooting Steps for Newbies with Flowcharts. In this post, we will see "Troubleshooting SCCM Issues with SuperFlow – A Newbie Guide."
Video Tutorial SCCM SuperFlow Installation & Walkthrough –
Content of this post:-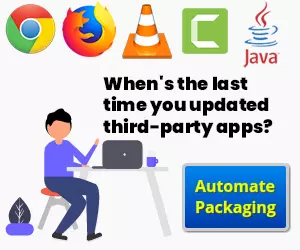 What is SCCM SuperFlow?
Learn SCCM Client Installation process with SuperFlow
Learn SCCM Client Assignment Process with SuperFlow
Learn SCCM Backup Process with SuperFlow
Learn SCCM Restore Process with SuperFlow
Download SCCM SuperFlows
I have a YouTube channel Subscribe here to watch and learn SCCM with the video tutorials about SCCM related issues and installations . And also have a Facebook page here, this is also a place I normally upload the SCCM/Intune related videos.
What is SCCM SuperFlow?
The SuperFlow is a content model which is interactive. The SCCM SuperFlow provides an interactive content model in a structured way for viewing documentation. Each SuperFlow includes comprehensive information about a specific SCCM dataflow, workflow, or process.
SCCM SuperFlow Contains :-
Detailed Information
Procedures
Sample Log entries
Best practices
Real-world scenarios
Troubleshooting information
Security information
Animations
Learn SCCM Client Installation process
The CCMSetup process superflow explains you to understand the process that CCMSetup uses to install SCCM client.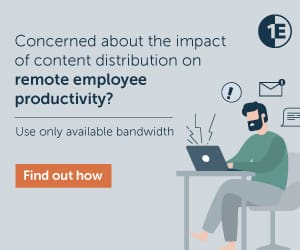 CCMSetup client install flow is not updated for SCCM CB version. But, it's better to get basics right about the installation of SCCM Client. When you have a problem with SCCM client installation then, this superflow will help you to troubleshoot and resolve the issue.
There are two log files associated with this CCMSetup superflow and SCCM client installation process. SCCM client setup file "CCMSetup.exe" searches for SCCM Management Point (then Distribution Point) server for rest of client installation and prerequisite files.
CCMSetup.log
Client.MSI.log
Learn SCCM Client Assignment Process with SuperFlow
Once the SCCM client is installed successfully on a workstation then, the client assignment starts. The client will be able to receive the policies from the server after the client assignment to a particular SCCM site.
SCCM client is considered as an unmanaged device when the client is installed successfully, but this is not assigned to a site. There are two methods in client assignment. Those are the manual assignment and auto-site assignment. These two methods are explained in the SCCM client superflow.
Learn SCCM Backup Process with SuperFlow
SCCM backup process is changed in SCCM CB. Microsoft fully supports SQL backup and no need to take SCCM full backup. But, in some scenarios, we still need SCCM full backup. SCCM backup SuperFlow helps to understand the process of SCCM full backup.
SCCM backup initiated by a scheduled maintenance task or manually starting SCCM backup service. Once backup service is started then, the backup snapshot destination will be prepared, and backup logging will get started.
The SMS VSS writer (SMS_SITE_VSS_WRITTER) and SQL server VSS writer (SMS_SITE_SQL_BACKUP) services will be triggered as part of SCCM backup. These two services will help to trigger VSS snapshot for site settings and site database. More troubleshooting details available in Smswriter.log file.
Learn SCCM Restore Process with Super Flow
I have explained steps to restore an SCCM CB site in the following video tutorial. You can go through the post "Video Tutorials on SCCM ConfigMgr Current Branch Backup and Recovery."
The first in the process is to specify the backup files to restore. Backup patch will be verified by SCCM to understand whether you have a valid backup. Site data and SQL database will be verified and restored.
SCCM Troubleshooting help :- Download SuperFlows