On July 1st 2016, I received another Microsoft MVP award for technical community activities and contribution towards empowering the technical community with real world experience. SCCM ConfigMgr Intune technical community always rocks. It's always great pleasure to be part of elite Enterprise Mobility MVPs group.
This award is given to exceptional technical community leaders who actively share their high quality, real world expertise with others. Loads exciting things happening in IT world, hope, we all will evolve along with new innovations!!! Looking forward to share more real world experience for the fellow IT Pros !!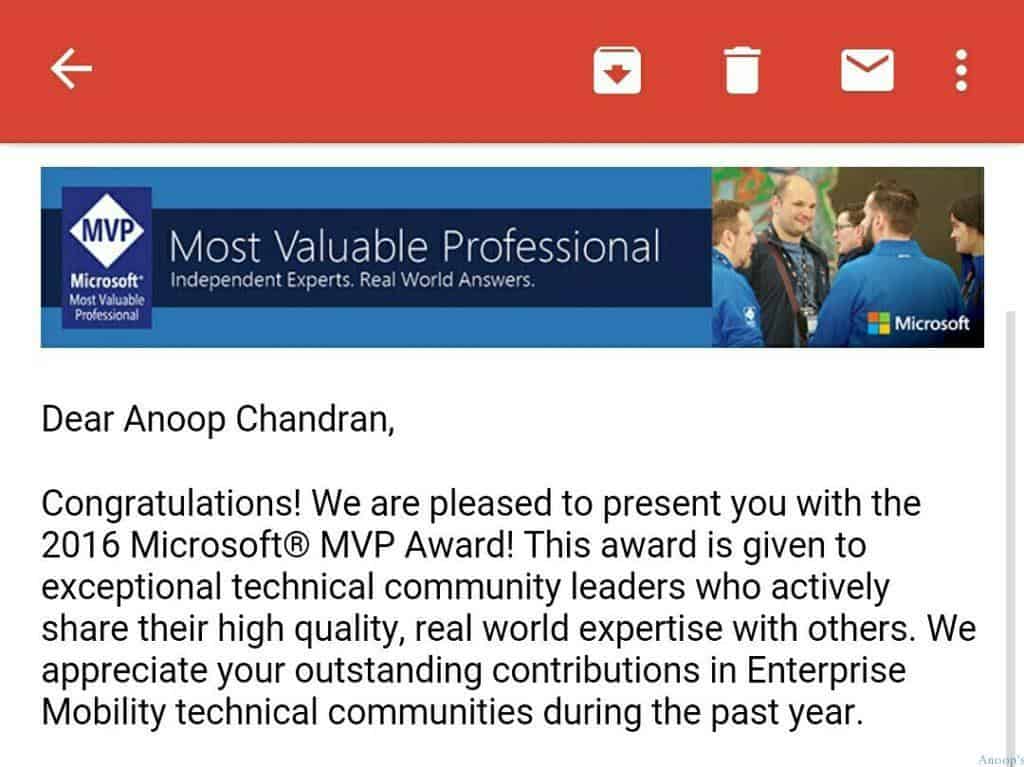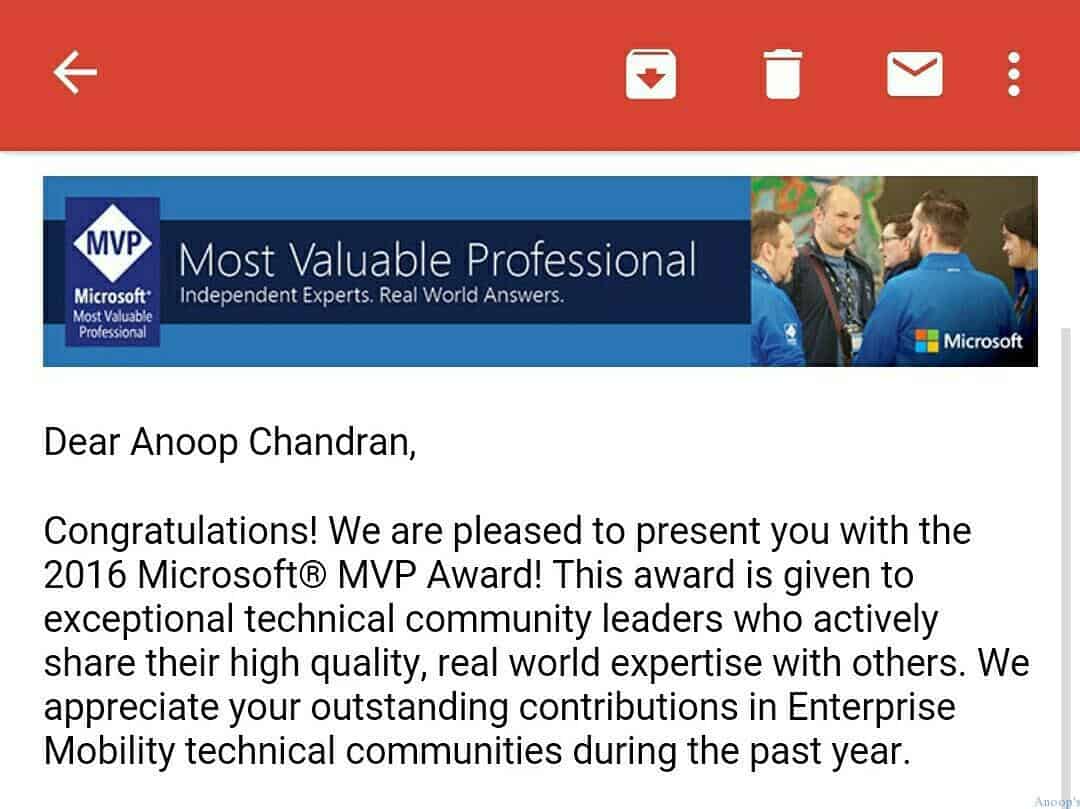 In the post I wanted to give a glimpse of last years my experience as MVP. Last Year I been to Redmond for MVP Summit and had a great experience meeting and interacting with SCCM/ConfigMgr/Intune Product Group and veteran and new MVPs of SCCM community. I been travelling all over India to deliver the presentations on Enterprise Mobility, Windows 10 and SCCM/Intune and that was a great experience.  It been great to be part of most active IT Pro community in India "Bangalore IT Pro community". We have BLR IT PRO meets every month at Microsoft Bangalore. Great people from Microsoft MVP program India without their guidance this would not have been possible.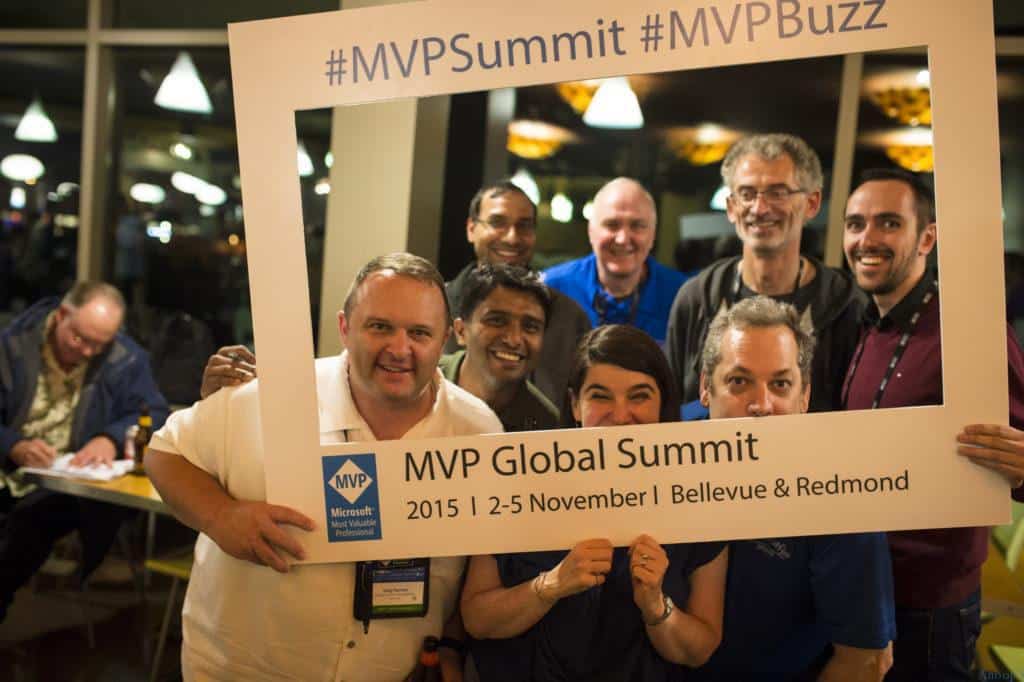 Do you want to become an Microsoft MVP ? Here is blog post from my fellow MVP Niall Brady "How can I become a Microsoft MVP ?"