Microsoft recently released revised update rollup KB4575789 for SCCM 2006. This is mainly because there is a couple of known issues with the previous HFRU KB4578605.
There is a known issue with the ConfigMgr Console after installing KB4578605. The console terminates unexpectedly and Microsoft released another KB4575786 to fix this issue.
Another related issue with SCCM 2006 HFRU is Co-management Enrollment Takes Longer Issue. This KB4575787 is a standalone Out of Band Hotfix update that should be applied to fix that issue.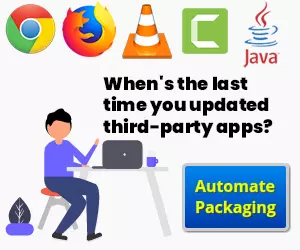 Microsoft also released the latest version of ConfigMgr 2010. All these latest fixes are included in the production version of 2010. These fixes are along with a long list of new features.
Superseded Hotfixes of ConfigMgr 2006
The following are the superseded updates with the revised update rollup hotfix KB4575789. If you have already installed the update rollup (KB4578605), then the revised update is not required. However, you need to make sure the rest of the updates are installed separately.
KB 4578605 Update rollup for ConfigMgr current branch, version 2006
KB 4575786 Configuration Manager console terminates unexpectedly on SCCM version 2006
KB 4575787 Co-management enrollment takes longer than expected for SCCM clients
KB 4575788 Client setup is unable to download contents from a cloud distribution point
KB 4575790 Client setup is unable to download contents from a cloud distribution point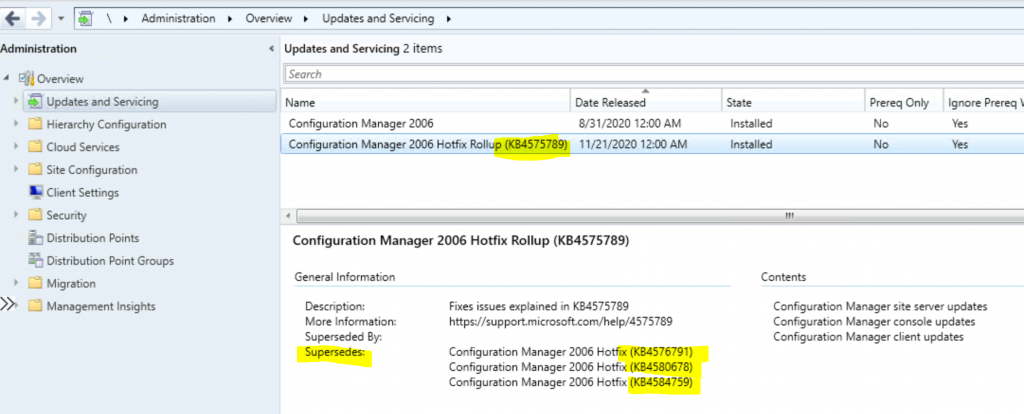 Primary Server Install Update Rollup KB4575789
The installation process of Hotfix Rollup for ConfigMgr 2006 Primary Server is similar to all the other hotfix installations. You need to install the hotfix either on the CAS or stand-alone primary server.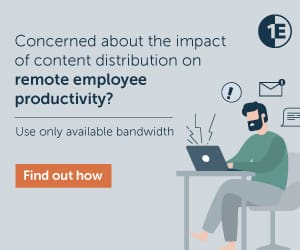 The child primary servers shall get automatically updated.
Launch the Configuration Manager Console,
Select the Administration tab,
Expand Overview -> Select Updates and Services
NOTE! – Make sure that the update is already downloaded into the primary server.

The update Configuration Manager 2006 Hotfix Rollup KB4575789 is Ready to install stage
Right-click on the update and click on Install Update Pack

Click Next
Select Client Update Settings.
Click on Next.
Accept the license and click on Next to continue.
Click Next, Next, and close to start the ConfigMgr 2006 Hotfix Rollup update (KB4575789).

Secondary Server Update
I've explained how to install hotfixes on SCCM secondary servers in the previous blog posts. will let you read through the Secondary Server Hotfix Installation Guide, Fix Secondary Server Recovery Failed Issue, and Secondary Server Hotfix Installation Status.
Don't worry about the configurations of secondary site after the recovery, it will stay intact. Follow the steps mentioned below:
To update a secondary site in the ConfigMgr console.
Click Administration, click Site Configuration, click Sites, click Recover Secondary Site
Then select the secondary site you want to upgrade.
The primary site then reinstalls that secondary site by using the updated files.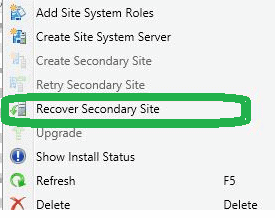 Version Details
After the successful update of revised rollup update for Configuration Manager 2006, the following will be the version details.
Console Version – 5.2006.1026.3100
Site Version – 5.0.9012.1000
Full Version – 5.00.9012.1052
Client Version – 5.00.9012.1056
Build Number – 9012

Resources