In this post, I will list down the Intune version numbers. I don't think there is nothing called Intune version numbers. But the Intune monthly releases versions are known as Intune service releases. I will keep this Intune Service Release version list updated.
Identity Intune Version Numbers?
You can identify or confirm the Intune version number from Intune portal Tenant Status Tab. I have a post with more details about Intune tenant status and Intune service release number.
Intune Version History
As per the reports back from 2010, The Microsoft Intune (Windows Intune at that time) service builds on top of the Microsoft Malware Protection Engine.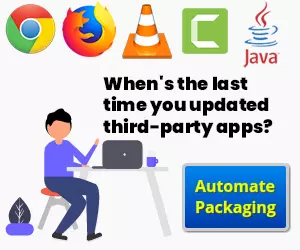 The first reported code name of Intune is Florida (Full of Flowers?). I don't know whether Microsoft started development of Intune from Florida or not 🙂
Before Florida (back in 2009), there was a product called "System Center Online Desktop Manager (SCODM)." I think that is reported to be the initial development phase of Intune.
Intune Version Numbers SCODM
List of Intune Version Edition Details
Following list contains the Intune version or service release update from 2009 (SCODM).
| | |
| --- | --- |
| Intune Service Release Numbers | What's New in Intune+Release Date |
| Intune Service Release 1903 | Week of March 18, 2019 |
| Intune Service Release 1902 | Week of February 25, 2019 |
| Intune Service Release 1901 | Week of January 21, 2019 |
| Intune Service Release 1812 | Week of January 7, 2019 |
| Intune Service Release 1811 | Week of December 10, 2018 |
| Intune Service Release 1810 | Week of November 26, 2018 |
| Intune Service Release 1810 | Week of November 12, 2018 |
| Intune Service Release 1810 | Week of November 5, 2018 |
| Intune Service Release 1809 | Week of October 29, 2018 |
| Intune Service Release 1809 | Week of October 15, 2018 |
| Intune Service Release 1809 | Week of October 1, 2018 |
| Intune Service Release 1808 | Week of September 24, 2018 |
| Intune Service Release 1808 | Week of September 17, 2018 |
| Intune Service Release 1807 | Week of August 27, 2018 |
| Intune Service Release 1807 | Week of August 14, 2018 |
| Intune Service Release 1806 | Week of July 23, 2018 |
| Intune Service Release 1806 | Week of July 16, 2018 |
| Intune Service Release 1806 | Week of July 9, 2018 |
| Intune Service Release 1806 | Week of July 2, 2018 |
| Intune Service Release 1805 | Week of June 25, 2018 |
| Intune Service Release 1805 | Week of June 18, 2018 |
| Intune Service Release 1805 | Week of June 11, 2018 |
| Intune Service Release 1805 | Week of June 4, 2018 |
| Intune Service Release 1804 | Week of May 14, 2018 |
| Intune Service Release 1804 | Week of May 7, 2018 |
| Intune Service Release 1803 | Week of April 23, 2018 |
| Intune Service Release 1803 | Week of April 16, 2018 |
| Intune Service Release 1803 | Week of April 9, 2018 |
| Intune Service Release 1803 | Week of April 2, 2018 |
| Intune Service Release 1802 | 01 March 2018 |
| Intune Service Release 1801 | 01 February 2018 |
| Intune Service Release 1712 | 01 January 2018 |
| Intune Service Release 1711 | 01 December 2017 |
| Intune Service Release 1710 | 01 November 2017 |
| Intune Service Release 1709 | 01 October 2017 |
| Intune Service Release 1708 | 01 September 2017 |
| Intune Service Release 1707 | 01 August 2017 |
| Intune Service Release 1706 | 01 July 2017 |
| Intune Service Release 1705 | 01 June 2017 |
| Intune Service Release 1704 | 01 May 2017 |
| Intune Service Release 1703 | 01 April 2017 |
| Intune Service Release 1702 | 01 March 2017 |
| Intune Service Release 1701 | 01 February 2017 |
| Intune Version 2016 | 01 June 2016 |
| Intune Version Nov 2015 | 23 November 2015 |
| Intune Version April 2015 | 17 August 2015 |
| Intune Version March 2015 | 04 March 2015 |
| Intune Version Feb 2015 | 06 February 2015 |
| Intune Version Update Aug 2014 | 28 August 2014 |
| Intune Version Update Feb 2014 | 01 February 2014 |
| Intune Version E Wave | 18 October 2013 |
| Intune Version D Wave | 13 January 2013 |
| Intune Version 3.0 (Beta) | 20 April 2012 |
| Intune Version 2.0 (Beta) | 12 July 2011 |
| Intune Beta Version Florida | 01 April 2010 |
| System Center Online Desktop Manager (SCODM) | 11 May 2009 |
Resources